"The Interview" was canceled this past week amongst hack attacks and terrorist threats. It doesn't matter that this happened to THIS particular movie. What matters is what this means for ALL movies. And what this moment represents is a terrible precedent for the future of film and art altogether. Read more...
Editors' Pick
There are lots of places you can catch "The Hobbit" or the new "Night at the Museum" film, but see them at the revamped Avalon Theater, which opens tonight, and you get a double feature: a movie and an early look at a revamped Milwaukee movie palace.
See More Stories In Movies & TV …
Milwaukee Area Event Calendar
More Featured Articles
When "Maleficent" had its box office run, this live action adaptation re-imagined for the big screen brought in more than $700 million worldwide.
See More Stories In Movies & TV …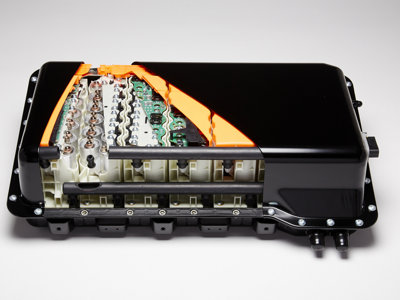 Both Northwestern Mutual and The Couture took steps forward today with Downtown development plans. Northwestern Mutual said it is looking to build a mixed use real estate space immediately west of its Downtown campus, while the County Board of Supervisors approved the lakefront development proposal for the 44-story Couture high-rise.
See More Stories In Milwaukee Buzz …
From Our Partners
Are you devoted to a single online store for your shaving equipment? Shopping With the holiday shopping season upon us I would like to ask you a question. Have you ordered shaving products from a particular online shaving-specific website more than once? Amazon doesn't count here. I'm asking if you have bought shaving stuff from online store "x" more than once. Or do you prefer to spread your purchases around?  
See More Stories From sharpologist.com …
The Greater Milwaukee Foundation announced six new neighborhoods that will be included in its Healthy Neighborhoods Initiative, bringing the number of participating neighborhoods to 12.
See More Stories From milwaukeenns.org …
When she spoke at a Milwaukee Press Club luncheon yesterday in Downtown Milwaukee, Milwaukee Public Schools Superintendent Dr. Darienne Driver spoke of the many partnerships the district has with local nonprofits, trade associations and corporations. This morning at a press conference, Driver will announce that Junior Achievement of Wisconsin and MPS are again teaming up [...]
See More Stories From schoolmattersmke.com …
If you're looking for a unique gift - for a couple getting married, a housewarming gift, or better yet, a last-minute Christmas gift - you'll want to visit Hometown Est. A General Store, 130 W. Mineral Street.
See More Stories From wedinmilwaukee.com …
Mark A. Mone, who will take over as the 9th chancellor of the University of Wisconsin - Milwaukee, effective immediately, promised Monday to move "forward together boldly" on a new agenda emphasizing student success, research, and community engagement. Referring to a "new era," Mone, who has worked at UWM since 1998, said one of his [...] The post New UWM Chancellor Mark Mone Pledges to Bring UWM Into a "New Era" appeared first on Media Milwaukee.
See More Stories From mediamilwaukee.com …
Coming Soon On OnMilwaukee.com…
Molly's 2014 picks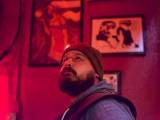 Meet Todd Pieper
Christmas Eve seafood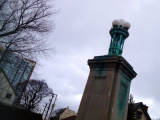 What remains of a bridge