Good news, music fans. You can spend your entire summer budget at Summerfest and still check out live music for free all summer long. Take your pick of jazz, rock and an array of local bands in between. Milwaukee's weekly concerts offer something for everyone. Grab some food, some friends and enjoy a free summer night with some great summer tunes. Read more...
Top Story In Festivals Guide
Late this afternoon, the Rolling Stones announced that legendary blues singer-songwriter Buddy Guy will serve as the opener for the band's highly anticipated - and highly priced - Marcus Amphitheater show.
See more stories in Festival Guide …
Milwaukee Area Event Calendar
More Featured Articles
Back in 1996, some folks saw the closing of West Allis-West Milwaukee School District's Roosevelt School, 932 S. 60th St., as "inevitable" and that prediction came true later that year. Now, it seems that the demolition of the building might also be inevitable, though nothing has yet been officially decided.
See more stories in Kids & Family …
The trolley - making a 30-stop loop running through East Town, Westown and the Historic Third Ward - will be in action every Thursday through Saturday from 11 a.m. until 9 p.m. throughout the summer until Saturday, Sept. 5.
See more stories in Milwaukee Buzz …
From Our Partners
All the planning is done and you are in the home stretch. Now what? What can you do to keep yourself from going crazy the week before the wedding? Here are a few tips to get organized and KEEP CALM.
See More Stories From wedinmilwaukee.com …
  All across America on April 15th, people joined in protest, hoping to raise the federal minimum wage to 15 dollars per hour. Dozens of workers showed up to Milwaukee's #FIGHTFOR15 rally in UW-Milwaukee's union. Jaimie Anderson reports. The post UWM Students Rally for Higher Minimum Wage appeared first on Media Milwaukee.
See More Stories From mediamilwaukee.com …
In season 13, episode 24 of the TV show "King of the Hill," Hank Hill's neighbor, Kahn, is going through a depressive state. At the peak of the depressive state he groans while clutching an LP in his arms and says, "You know what I just realized?
See More Stories From www.radiomilwaukee.org …
Coming Soon On OnMilwaukee.com…
Fondy's Jennifer Casey
2015 guide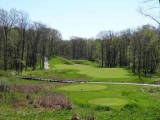 Best courses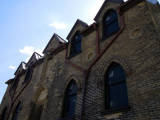 St. John de Nepomuc