Determined to live a more creative life, Rachaad Howard started his own screenprinting and embroidery business called Lion Press Ink. He will be selling shirts, hat, tanks and hoodies this Saturday during the Milwaukee Carnival at the Horny Goat Hideaway. Read more...
Top Story In Festivals Guide
What began in 1975 as a small Walker's Point street festival celebrating Mexican Independence Day has developed into what is now the Midwest's largest paid-entrance Mexican Festival.
See More Stories In Festival Guide …
Milwaukee Area Event Calendar
More Featured Articles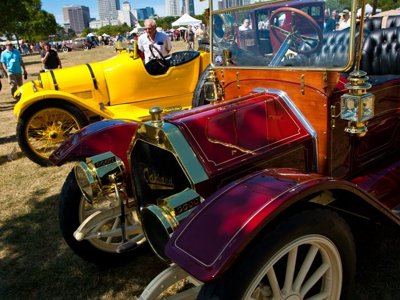 Milwaukee Masterpiece: Aug. 23-24
Milwaukee Masterpiece car show celebrates its 10th year in 2014. Hundreds of rare and classic vehicles will be on display, and owners will participate in seminars highlighting the history and significance of their vehicles.
See More Stories In Festival Guide …
Bucks offer unique new ticket feature this season
The Milwaukee Bucks announced the "Cheer the Future" team ticket plan, a unique offer that makes it easier than ever for fans to attend all Bucks home games this season and beyond. Under the new package, fans who buy a "Cheer the Future" season ticket plan in select locations for 2014-15 are eligible to receive steep discounts - even free tickets - on the same seats for the 2015-16 season.
See More Stories In Sports …
For almost 40 years, Open Hearth, 2930 N. 117th St., served steak, seafood and German entrees. According to a neighbor, the restaurant and lounge closed for good around July 4.
See More Stories In Dining …
I recently interviewed a former boss, a courageous woman who once hired me as an intern. She's now affiliated with the Milwaukee Masterpiece, a high-end car show. Meet Bev Jurkowski, my mentor, and the woman crazy enough to ask me to be a "celebrity judge" this weekend at the show.
See More Stories In Festival Guide …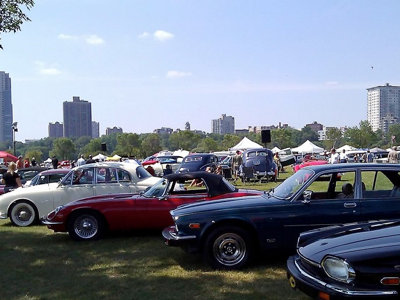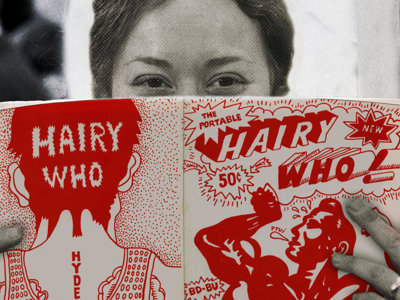 There's a whole lot of new coming out of the Milwaukee Film Festival this year. The festival already announced its new Film Feast program, and now comes the Art + Artists program, a collection of eight documentaries about the fascinating minds behind the work and worlds of visual and performing arts.
See More Stories In Movies & TV …
From Our Partners
Seven years ago I was trekking to Everest Base Camp from Lukla airport, it was 3 week trip with limited opportunities to shower let alone shave. The trip involved staying in tea houses and the morning cleansing ritual involved a single bowl of water being placed in my shared room in the morning which was used for a quick towel wash and a quick teeth clean with some water from a bottle.  Three weeks later and I had substantial growth on my face and in those days I was a Mach 3 user and looking at the thought of dragging...
See More Stories From sharpologist.com …
The line began forming before the Washington Park concert started on a recent Wednesday night, and even before concertgoers grabbed a free hot dog, watermelon and lemonade. Volunteers from Community Pie enthusiastically passed out pieces of freshly baked apple, peach, blueberry, rhubarb and other kinds of pie. The day before, neighborhood volunteers and young people [...]
See More Stories From milwaukeenns.org …
For all you Pinterest Pros out there, you have probably pinned countless bridal gowns, but one thing has been standing out lately- amazing backs! From heavily beaded detail, delicate lace to daring plunges, we are seeing it all at Bucci's Bridal.
See More Stories From wedinmilwaukee.com …
All MPS students will now have access to free breakfast and lunch at school. Over the summer, Milwaukee Public Schools was accepted into a program, open to schools that take part in the National School Lunch and School Breakfast Programs, that allows it to offer free meals to all students enrolled in the district. "This [...]
See More Stories From schoolmattersmke.com …
Coming Soon On OnMilwaukee.com…
Living with autism
Grace Lutheran Church
A Chat with Joel Salatin
Your home's history