Explore Doors Open Milwaukee locations, watch the races during the Milwaukee River Challenge, wander the Cedarburg Wine & Harvest Festival or watch live art at Plein Air Shorewood. Maybe you want to see Hugh Bob and the Hustle, Roots Trio or Canopies? You could also enjoy a Taste of Ireland, get home improvement ideas at the NARI Fall Home & Remodeling Show or get in one last round of glow golf! Read more...
Editors' Pick
The Green Bay Packers are finding that teams are making an effort to stop Pro Bowl running back Eddie Lacy from gaining much yardage, and therefore traction, in the offense. It's worked for two weeks. Can they turn it around as the team heads to Detroit?
See More Stories In Sports …
Milwaukee Area Event Calendar
More Featured Articles
Perhaps no Milwaukee historical landmark has suffered more indignity than the replica of the early home of founder Solomon Juneau. After being sealed to the public for decades, we got a peek inside.
See More Stories In Milwaukee Buzz …
How many teams have players in their locker rooms who are in the kind of trouble currently dogging the NFL and that the teams are hiding with fingers crossed that they don't lose a player to suspension?
See More Stories In Sports …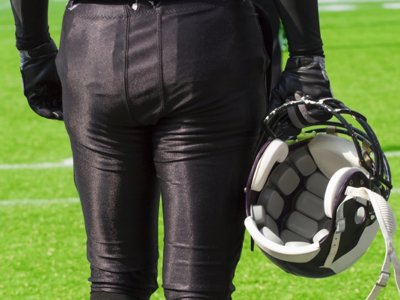 Character actor David Eigenberg is likely best known for spending multiple seasons and two movies romancing Cynthia Nixon's Miranda Hobbes on the iconic HBO TV show "Sex and the City." Eigenberg's latest television project nowadays, however, is far from high fashion and high living in New York City. Instead of a fiery redhead, Eigenberg now co-stars with actual flames on NBC's "Chicago Fire."
See More Stories In Movies & TV …
From Our Partners
[UPDATE: Rockwell Razors met their initial funding goal on it's first day on Kickstarter!] Sharpologist likes to publicize shaving-related funding projects.  For example, we've previously showcased Dave's Shower Shave and BornSharp.  Here's a new one: Rockwell Razors.  Rockwell has some interesting attributes-an all stainless steel razor with a price point far below other stainless steel razors, and a set of reversible, interchangeable base plates. A Chance Meeting Morgan Nordstrom, 20, is an engineering student and Gareth Everard, 21, is an environmental sciences student at Western University. Both Morgan and Gareth, who met at a business pitch competition, have been working on Rockwell...
See More Stories From sharpologist.com …
Last month I shared the first part of Bucci's Bridal style shoot at Rustic Manor 1848 - one of the newest barn wedding venues in the Milwaukee area. There was too much beauty to share all at once, so here's our second dose of bridal beauty.
See More Stories From wedinmilwaukee.com …
By Talonda Lipsey-Brown - Dear Miss, You won't remember me or my name. You have flunked so many of us. On the other hand, I have often had thoughts about you and the other teachers, and about that institution which you call "school" and about the kids that you flunk. You flunk us right out [...]
See More Stories From schoolmattersmke.com …
Coming Soon On OnMilwaukee.com…
Do you shampoo?
Kyle Feerick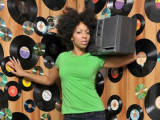 Kenza Dawn
Widen's rock & roll book