What's an early year PG-13 horror movie doing with such an overqualified and overall just plain odd cast? Too bad the actual movie itself isn't as surprising or unpredictable as its IMDB page, relying on the same tried and tired horror clichés, tropes and scares for success. Read more...
Editors' Pick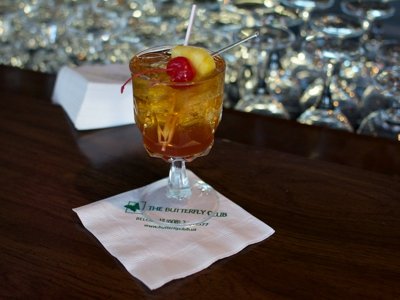 The Midwest is often influenced and inspired by the East Coast, but sometimes the reverse happens. Such is the case with The Butterfly: a retro lounge and supper club located in New York City that's an homage to The Butterfly in Beloit. OnMilwaukee.com recently visited the Beloit Butterfly, and The Butterfly in New York is officially on the "bucket list."
See more stories in Dining …
Milwaukee Area Event Calendar
More Featured Articles
My first experience with Cranky Al's, 6901 W. North Ave., was during the Chili'n on the Ave event in Wauwatosa a few years back. Since then, I've been hearing about their pizza and their doughnuts - the crullers in particular.
See more stories in Dining …
When Brewers fans talk to me about Spring Training, I always see the same look in their eyes. "I've always wanted to do that," they say wistfully, like Arizona exists in some far-away land, where you sit right next to the field and talk to the players in between in innings. Well, actually, most of that's true. Except for the far-away land part.
See more stories in Travel & Visitors Guide …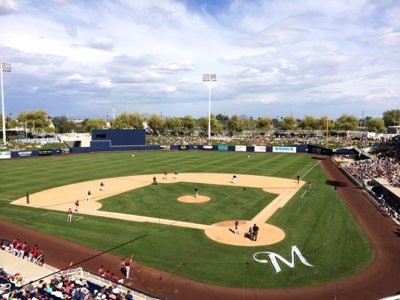 Nomad World Pub will turn 20 this month and plans to have a new beer garden and food service. There's even talk of a Miami-based Nomad.
See more stories in Bars & Clubs …
From Our Partners
Joseph Lazarewicz is spending his seventh birthday at Children's Hospital undergoing chemotherapy, but people around the world are making his birthday one to remember.
See More Stories From wisn.com …
Dessert tables are a growing wedding trend among many brides who are looking for something unique that represents their style and taste. Maybe you want to offer a spread of from-scratch desserts or maybe you're just not a cake person. Here are 5 choices that will be sure to please all of your guests and at the same time create a beautiful (and tasty) display!
See More Stories From wedinmilwaukee.com …
Media Milwaukee won a 2014 Society of Professional Journalists Mark of Excellence Award for Best Digital-Only Student Publication and UWM student journalists snagged ten additional awards in the regional SPJ competition, which includes universities in Wisconsin, Minnesota, North Dakota and South Dakota. The students' work will be recognized in April at the SPJ Region 6 [...] The post UWM Student Journalists Win 2014 SPJ Awards appeared first on Media Milwaukee.
See More Stories From mediamilwaukee.com …
Coming Soon On OnMilwaukee.com…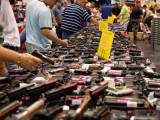 Gun waiting period debate
11 dead and buried clubs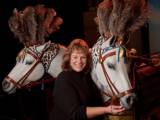 Constructing horses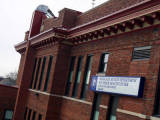 Isolation Hospital