Bennie Smith's inspiration to open a restaurant came from two sources: his desires to have a home for his already-established catering business and to celebrate fatherhood. Earlier this month, Smith - along with his wife of 22 years, Angela - opened Daddy's Soul Food & Grille, 754 N. 27th St. Read more...
Editors' Pick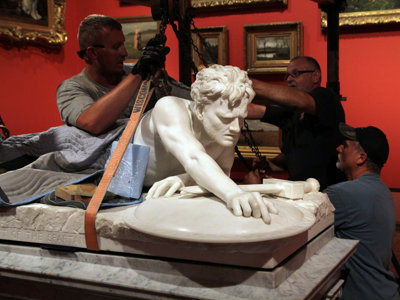 Big changes are on tap at Milwaukee Art Museum, where the collections galleries are closed while the permanent collection is re-installed and an expansion project is under construction. MAM's Senior Conservator Jim DeYoung is the man charged with getting it done on time, on budget and, most importantly, without damage.
See More Stories In Arts & Entertainment …
Milwaukee Area Event Calendar
More Featured Articles
Thanksgiving thoughts, past and future
There was a lot to be thankful for ths past year, but thanks also can be given for things that might happen in the next year. Call them wishes or hopes, but thanks are still deserved.
See More Stories In Milwaukee Buzz …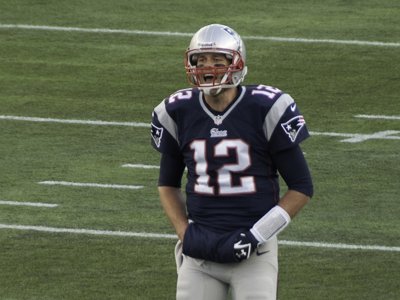 Fantasy football picks week 13
This is it, the final week of the fantasy football regular season (if your league does it right). Some of you may be playing out the string, or hoping to throw the playoff bracket into disarray with an upset, or you're trying to get that last needed win to either clinch a spot or secure a preferable seed. This week matters, and we're here to help you win again.
See More Stories In Sports …
Over-the-air television can be a foreign concept for some nowadays. Yet, technology has advanced with antenna systems that can pull in HD signals for free.
See More Stories In Movies & TV …
Wisconsin running back Melvin Gordon will likely play the final home game of his career on Saturday, and in doing so he may set several Big Ten rushing records, and in doing so, he may lead the Badgers into a conference championship game. So why does it feel like he's really all that matters, even if the Badgers play in two more games?
See More Stories In Sports …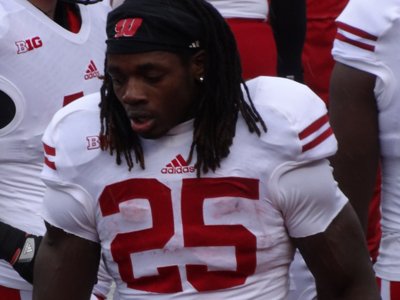 From Our Partners
There are new questions tonight in the high-profile investigation of a UW-Milwaukee TKE fraternity. A top UW-Milwaukee administrator has found that the much-reported allegation that TKE fraternity members marked targeted partygoers for drugging with "color-coded Xs" "appear(ed) to be false," according to a motion filed in Circuit Court by the attorney representing then fraternity president Thomas [...] The post UWM Official Found a Key Allegation into TKE Fraternity Appeared False, Motion Says appeared first on Media Milwaukee.
See More Stories From mediamilwaukee.com …
Michael Ham (Leisureguy) recently emailed Mark Herro (Mantic59) with a proposal for a Sharpologist article on the best DE razors for a novice who wants a good razor but also wants to minimize the initial expense until he knows for sure that DE shaving is going to work for him. Mark was already planning such an article himself, so we agreed to combine our efforts.  Although some excellent razors--razors that are both highly efficient and very comfortable--are available in the $70-$80 price range, we presume that most novices would prefer to get started at a lower price, so in this...
See More Stories From sharpologist.com …
When Mayor Tom Barrett visited Highland Community School on Monday to welcome home a group of adolescent students from China, the trip -- according to the students themselves -- wasn" onclick="return TrackClick(",'%2F%2Fonmilwaukee.com%2Ffamily%2Farticles%2Fhighlandcommunityschoolchina.html')"t officially over yet. Today, it is officially complete. The 16 eighth- and ninth-grade students traveled to participate in China" onclick="return TrackClick(",'%2F%2Fonmilwaukee.com%2Ffamily%2Farticles%2Fhighlandcommunityschoolchina.html')"s first-ever Montessori Model United Nations (MMUN) [...]
See More Stories From schoolmattersmke.com …
In my last post, we tackled a few of your hair concerns. But we still have one of the most personal and transformational services to cover...The Makeup Application. As I've mentioned previously, at WELL Spa + Salon, we really recommend scheduling a trial ahead of time, as makeup can be tricky and we want to ensure your day begins without a hitch (no pun intended).
See More Stories From wedinmilwaukee.com …
Coming Soon On OnMilwaukee.com…
Holiday mall hours
CreativeMornings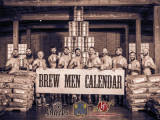 Brew Men Calendar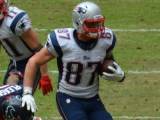 5 keys vs. Patriots