A few Sundays ago, Congressman-elect Glenn Grothman told Milwaukee TV host Mike Gousha that welfare recipients "can easily get $35,000 a year in total benefits between the healthcare and the earned income credit and the FoodShare and the low-income housing and what have you." By zeroing on the number he spat out -- and, you know, $35,000 does seem like a lot of money -- the fact-checkers miss the chance to nail Grothman for the far worse implication of his statement: that the poor are lazy, and are paid by the government to stay lazy. Read more...
Editors' Pick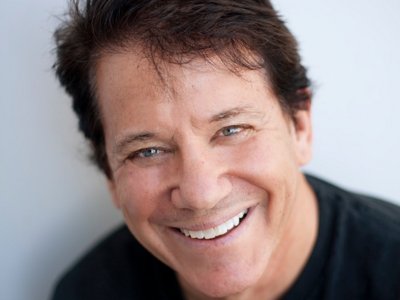 Anson Williams has a prolific career as a television director and producer. He is also a successful entrepreneur. But to most people, especially Milwaukeeans, he will always be "Potsie." Williams will be in Milwaukee on Friday promoting his new book, "Singing To A Bulldog."
See More Stories In Movies & TV …
Milwaukee Area Event Calendar
More Featured Articles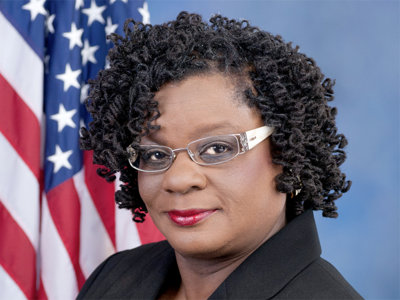 In response to recent actions by the White House to reestablish diplomatic relations with Cuba, Congresswoman Gwen Moore (WI-04) issued the following statement.
See More Stories In Milwaukee Buzz …
Former Milwaukee Bucks owner Herb Kohl fulfilled his $100 million pledge toward the construction of a new Downtown multi-purpose arena with a gift to the Greater Milwaukee Foundation. The foundation's board of directors approved receipt of the gift with the directive that the funding be dedicated to a future arena entity.
See More Stories In Sports …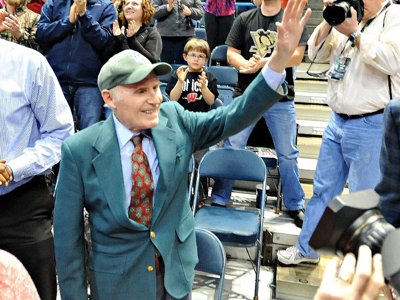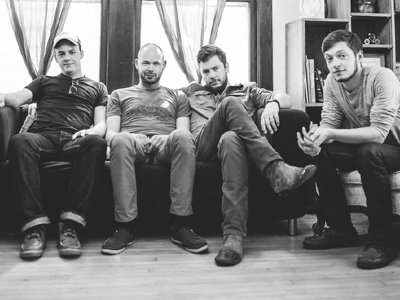 Christmas has come early for fans of Field Report. The Milwaukee-based band premiered a new track called "On Christmas Eve" this morning on Paste Magazine's website.
See More Stories In Music …
From Our Partners
Milwaukee police are searching for a man involved in the sexual assault of a 10-year-old girl, and they're asking for the public's help.
See More Stories From wisn.com …
I got an email the other day from a new wet shaver who was curious about Method Shaving.  I'm not going to get into the relative merits of how Method Shaving is presented and sold-there is so much passion on both sides of the coin that it becomes a no-win argument.  But rather than diving head-first into Method shaving, let me suggest you try a simplified version using a couple of the key concepts.  Method shaving products are kind of like a "deconstructed" meal put together by a chef, so you may be able to accomplish something very similar with "regular" traditional wet...
See More Stories From sharpologist.com …
A small woodworking company that won a local business plan competition earlier this year is now producing and selling Christmas ornaments to benefit the Hunger Task Force.
See More Stories From milwaukeenns.org …
Stay away from Facebook, it's covered in germs. If it wasn't alarming enough that every third social media post appears to be about a feverish and/or vomiting child, the news at some local schools has been pretty crazy, too. Last week, one of my children came home to report that there were only five kids [...]
See More Stories From schoolmattersmke.com …
If you're looking for a unique gift - for a couple getting married, a housewarming gift, or better yet, a last-minute Christmas gift - you'll want to visit Hometown Est. A General Store, 130 W. Mineral Street.
See More Stories From wedinmilwaukee.com …
Mark A. Mone, who will take over as the 9th chancellor of the University of Wisconsin - Milwaukee, effective immediately, promised Monday to move "forward together boldly" on a new agenda emphasizing student success, research, and community engagement. Referring to a "new era," Mone, who has worked at UWM since 1998, said one of his [...] The post New UWM Chancellor Mark Mone Pledges to Bring UWM Into a "New Era" appeared first on Media Milwaukee.
See More Stories From mediamilwaukee.com …
Coming Soon On OnMilwaukee.com…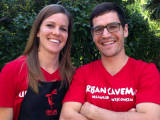 Urban Caveman Meal Plans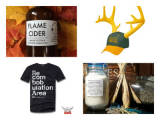 100 Milwaukee gifts
Molly's 2014 picks
Christmas Eve seafood