For a lot of Hollywood, making a kids movie translates out to making essentially a mobile: a simply distracting mix of color and sound. And that's how you get "Home," another manic Sweet Tarts-colored whizbang to be mentally tossed away like an empty popcorn bucket as soon as the film lets out. Yes, the kids will be sated. For anyone older, however, the cue to leave "Home" to go home likely won't come soon enough. Read more...
Editors' Pick
Milwaukee Area Event Calendar
More Featured Articles
When Orville Pitts was elected Milwaukee alderman in 1968, his political future looked as bright as the one that had seemed in store for Pitts in the boxing ring a decade earlier. But unlike the knockout that ended his boxing career, his downfall in the political arena was self-inflicted and a drawn-out process featuring, in random order, booze, drugs, hookers, the devil and Richard M. Nixon. Pitts died Tuesday at 81, after a long illness.
See more stories in Milwaukee Buzz …
With another Brewers season upon us, plenty of fans are looking for a ride to the ballpark. It's a safe alternative, if you're planning to drink - and even if you aren't, parking can be a nightmare at Miller Park. Plus, it's always fun to have somewhere to go before or after the game to celebrate (or commiserate) with your fellow Brew Crew lovers.
See more stories in Bars & Clubs …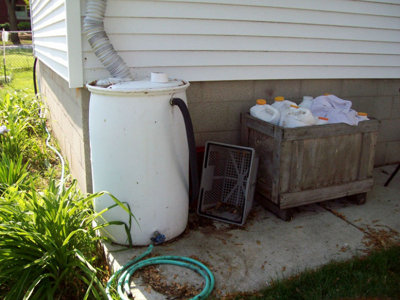 World Water Day was last Sunday. On this day, we think about the importance of clean water - something to consider in regards to your garden as well.
See more stories in Living …
From Our Partners
Representatives of law enforcement agencies from across the country gathered in Kiel Sunday for the funeral of a trooper killed in the line of duty.
See More Stories From wisn.com …
Laurelyn is a fine art film wedding photographer based in Milwaukee, and travels all over the state (and beyond) to document engagements and weddings. She specializes in authentic, organic, simple imagery that portrays all the love and candid emotion that exists on a wedding day.
See More Stories From wedinmilwaukee.com …
Milwaukee Public Schools Superintendent Dr. Darienne Driver is back in Milwaukee after meeting with President Obama at the White House last week. Obama spent an hour with representatives from 11 urban school systems, allowing them to personally update him on their progress and voice concerns over proposed legislation.
See More Stories From www.radiomilwaukee.org …
Students gathered in the Union Concourse March 4 to make the pledge to "Spread the Word to End the Word" and to get their pictures taken afterwards. Tables aligned with piles of shirts containing the phrase "Spread the Word to End the Word" lead the front of this display along with large white boards with [...] The post Spreading the Word to End the Word at UW-Milwaukee appeared first on Media Milwaukee.
See More Stories From mediamilwaukee.com …
With proposed legislation under discussion to bring to Milwaukee some of the education reform efforts that affected New Orleans after Hurricane Katrina, the Milwaukee Board of School...
See More Stories From schoolmattersmke.com …
Kendrick Lamar's album release last week was an event unlike any I have seen before in the office. Kendrick Lamar's alum, To Pimp A Butterfly, was released last Monday in the middle of the night.
See More Stories From www.radiomilwaukee.org …
Coming Soon On OnMilwaukee.com…
Ode to UW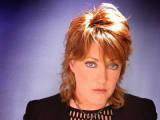 Katrina (of the Waves)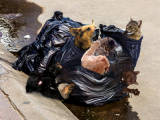 RNA Facebook surprise
8 great MKE bookshops