If you want the ultimate new perspective on the city, the best place to get it is on the lake. Unless you're a Lake Michigan boater, looking at the city from out on the water is a rare treat. Sailing on the S/V Denis Sullivan, which makes its summer home at Discovery World is an incomparable way to enjoy that view. But, while on board, you can also chip in some elbow grease and help the crew raise the sails. Read more...
Top Story In Festivals Guide
Milwaukee Area Event Calendar
More Featured Articles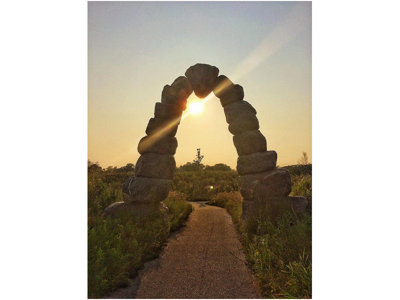 Recently, I encouraged you to submit photos of Milwaukee arches via social media for a contest to win a prize package from Historic Milwaukee Inc. I'm pleased to report that after consulting with Stacy Swadish, executive director of Historic Milwaukee, we have a winner.
See more stories in Travel & Visitors Guide …
The Milwaukee Public Market will participate in this year's Third Ward Art Festival on Sept. 5-6 by offering 12 different varietals of wine from 12 different regions at three outdoor locations along Broadway.
See more stories in Festival Guide …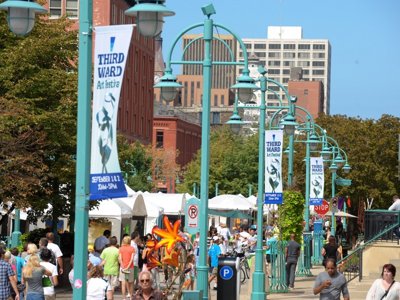 As one of Milwaukee's oldest neighborhoods, settled by Polish and German immigrants, Riverwest is blessed with a plethora of great architecture. So much, that this quick tour will focus only on the section of the neighborhood north of Locust Street. Of course, there are many more interesting buildings than these, but consider this a kickstart to exploring what the neighborhood has to offer.
See more stories in Travel & Visitors Guide …
From Our Partners
Homestead High School has moved a fundraising banquet out of the River Club after a sexual assault allegation was made at the club.
See More Stories From WISN 12 …
Tuesday, Sept. 1, marked the first day of class for most Milwaukee Public Schools. Superintendent Darienne Driver, Mayor Tom Barrett and members of the Milwaukee Board of School Directors attended a ceremony at Dr. George Washington Carver Academy.
See More Stories From Milwaukee Neighborhood News Service …
The summer music festival is a tradition. Here in Milwaukee we have Summerfest, the world's largest. It's a chance for you to see a ton of bands that you love in a short time. Oftentimes it is a pilgrimage that you make with a group of friends, and they are always a good time.
See More Stories From 88Nine Radio Milwaukee …
The Milwaukee Public Market is helping Milwaukee Public Schools' Victory K-8 School to break down the language barrier. The "Bevi Mangia Italiano", which translates...
See More Stories From SchoolMattersMKE …
With white shutters warming under the bright spring sunshine, Dorothy Bertolas' small one-story home sits quietly along the sleepy residential streets of Menomonee Falls, Wis. The house's interior is warm, snug, and neat as a pin. Its walls, all painted in a crisp eggshell white, are laden with relics of a time gone by. Years [...] The post Sandra Bertolas: Gone but not Forgotten appeared first on Media Milwaukee.
See More Stories From Media Milwaukee …
We had so much fun planning a style shoot with some great local vendors in the Lake Country area and now we cannot wait to show you some of the amazing pictures captured by Jessica [...]
See More Stories From Wed In Milwaukee …
Coming Soon On OnMilwaukee.com…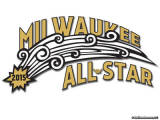 Nail Bar's Tyan Soo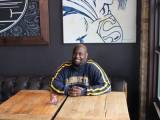 Derek Mosley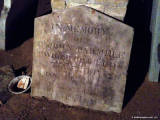 10 must-see sites
Sneak peek: The tavern