Walker's Point Foodie Week will celebrate food and dining destinations in one of Milwaukee's hottest neighborhoods. Read more...
Top Story In Festivals Guide
Milwaukee Area Event Calendar
More Featured Articles
This week more than 1,000 arborists from around the country will take root in Milwaukee for the International Society of Arboriculture (ISA) Conference, Aug. 2-6 at the Wisconsin Center and Mount Mary College.
See More Stories In Milwaukee Buzz …
Milwaukee Water Commons will host it's first event, "We Are Water," as a way to culminate its one-year anniversary and to get community members literally and figuratively closer to the lake. The event will take place on Sunday, Aug. 3 from 6:30 to 9 p.m. on the north end of Bradford Beach.
See More Stories In Milwaukee Buzz …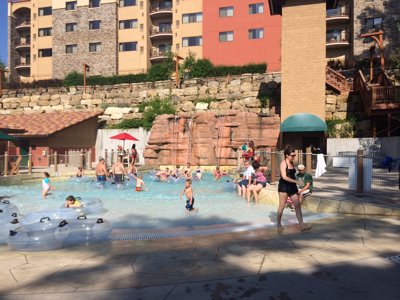 Because Chula Vista is located three miles from "the strip," it has the most rural setting for a water park. For some, this is the main appeal of the resort which means something akin to "beautiful view" in Spanish.
See More Stories In Travel & Visitors Guide …
From Our Partners
It's no secret that I think the Leisureguy's Guide to Gourmet Shaving book is very useful to the shaver, beginner and experienced alike.  It's filled with tons of useful information and an easy, inexpensive recommendation.  Here are what I think are five of the best tips from the book: 1. Using A Hot Towel "Wash and lather your beard, and then mold a moist hot towel over your lathered beard (including your neck), lean back, and meditate quietly for 1-3 minutes.  The most heat of the towel combined with the lather softens the beard remarkably.  Then remove the towel, re-lather,...
See More Stories From sharpologist.com …
Brewers second baseman Rickie Weeks and the Brewers Community Foundation donated a rainwater pavilion in the gardens across the street from Guest House, which houses formerly homeless men.
See More Stories From milwaukeenns.org …
Potawatomi Hotel & Casino named Matthew Mangerson of Rhinelander and Michelle Burton of Baraboo the winners of the $20,000 military giveaway. The wedding package includes ceremony and reception space, a food and beverage package, wedding cake, floral, decor and a complimentary guest room for the couple in Potawatomi's new hotel.
See More Stories From wedinmilwaukee.com …
Last week, Wisconsin Gov. Scott Walker finally got off the fence and called for the state's lawmakers to "repeal Common Core and replace it with standards set by people in Wisconsin." Clearly an attempt to motivate his base, Walker's statement -- like most anti-Common Core sentiments -- missed the mark on what the real problems [...]
See More Stories From schoolmattersmke.com …
Coming Soon On OnMilwaukee.com…
Archambault's map
No time? Play 9
World War I database
Paul Ryan's plan