These days, absinthe has become synonymous with forgotten nights in Paris and foxy green fairies. With my knowledge of the infamous green drink limited to pop culture myths and Moulin Rouge, I decided it was time to finally sample absinthe correctly. So, when I received the Absinthe Set in the mail, I was determined to find out if the spirit matched the hype. With three 50ml bottles of absinthe at my disposal, I took the deep dive into the big green and drank absinthe the way it was intended to be drunk. Read more...
Top Story In Festivals Guide
The Brady Street Festival has its roots in the neighborhood's hippie heyday in the '70s. It's been revamped, upgraded and improved a little more each year.
See More Stories In Festival Guide …
Milwaukee Area Event Calendar
More Featured Articles
The Village Pub, 4488 N. Oakland Ave., remained closed this week as the bar looked to renew its liquor license with the Village of Shorewood. A Twitter update says the bar will reopen soon.
See More Stories In Bars & Clubs …
The beer garden at Humboldt Park pavilion opened tonight - just south of the bandshell - in a fashion similar to how the other local gardens have opened: with free beer.
See More Stories In Bars & Clubs …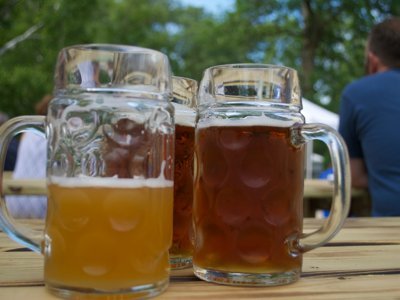 Downtown Milwaukee's Schlitz Park has the energy and rebirth needed to bring back a Milwaukee institution, The Brown Bottle, 221 W. Galena St. And that's exactly what's happening.
See More Stories In Bars & Clubs …
From Our Partners
Police say a man set seven fires after the Port Fish Day celebration over the weekend, torching everything from a boat to business dumpsters.
See More Stories From wisn.com …
A reader writes: "I have a Merkur 34C heavy duty that I really like. Having ordered a Feather AS-D2 and being left disappointed in its performance compared to the Merkur, I'm wondering if you can give me some advice on what to buy to complement the Merkur. I tried the Feather for about two weeks with different blades and was pretty careful about the distinct blade angle.  If it's helpful, I typically use Feather platinum or the Israeli Personna blades in my Merkur. I tried those in the Feather, too, but did not get the same shave." Apples And Oranges...
See More Stories From sharpologist.com …
Potawatomi Hotel & Casino named Matthew Mangerson of Rhinelander and Michelle Burton of Baraboo the winners of the $20,000 military giveaway. The wedding package includes ceremony and reception space, a food and beverage package, wedding cake, floral, decor and a complimentary guest room for the couple in Potawatomi's new hotel.
See More Stories From wedinmilwaukee.com …
Last week, Wisconsin Gov. Scott Walker finally got off the fence and called for the state's lawmakers to "repeal Common Core and replace it with standards set by people in Wisconsin." Clearly an attempt to motivate his base, Walker's statement -- like most anti-Common Core sentiments -- missed the mark on what the real problems [...]
See More Stories From schoolmattersmke.com …
Coming Soon On OnMilwaukee.com…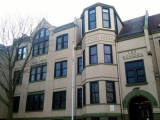 Lee School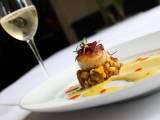 Tasting menus in MKE
The arborists are coming
Archambault's map