Last fall, OnMilwaukee first reported that West Allis would welcome its first brewery, Westallion Brewing Co., in April 2016. Here's an update. Read more...
Editors' Pick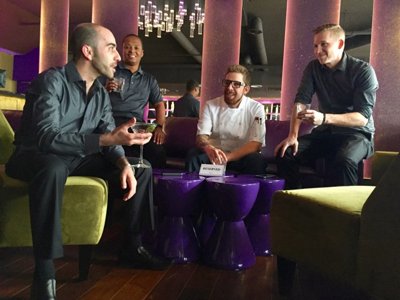 As first reported by OnMilwaukee.com, Dogg Haus owner will open Plum, a cocktail lounge at 780 N. Jefferson St., Thursday. We got inside for a first look.
See more stories in Bars & Clubs …
Milwaukee Area Event Calendar
More Featured Articles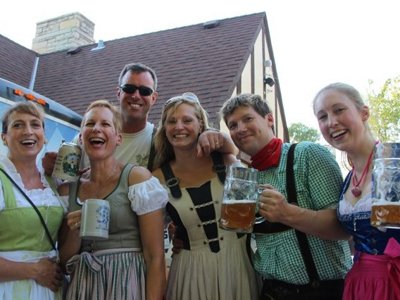 Saturday, April 23 is the first day of the season and it's also German Beer Day, which celebrates the 500-year anniversary of the Duke of Bavaria proclaiming that a drink can only be called "beer" if it's made from water, barkey, and hops.
See more stories in Bars & Clubs …
In winter, the warmth of a fire makes a good drinking buddy, and toasting - or getting toasted - in front of a fireplace is perfect on a blustery night. Here's a list of some great places to warm you inside and out.
See more stories in Bars & Clubs …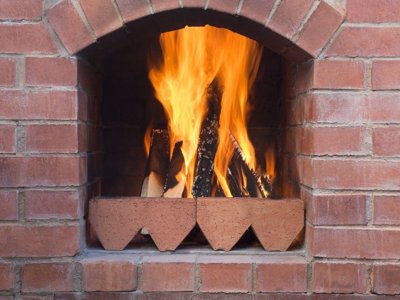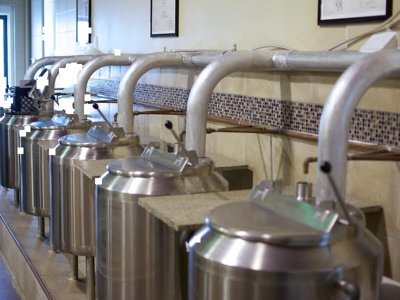 In the 1990s, brew-your-own-beer operations cropped up in dozens of cities in the United States; however, it was not legal to self-brew in a public facility in Wisconsin until 2012. In early February, Ron Jacobsen will open Brü, Milwaukee's first self-brewery.
See more stories in Bars & Clubs …
Sponsored Content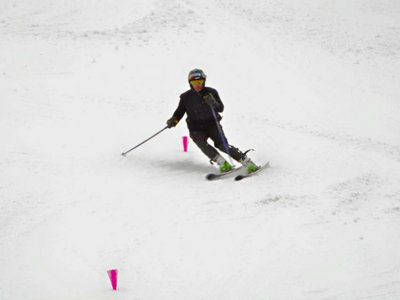 Winter in Wisconsin provides several exciting options for people to participate in winter sports throughout the state. Take a look at my top Wisconsin winter destinations for your family and friends to try - and what you need to know before you hit the slopes.
From Our Partners
Scientists say they have finally detected gravitational waves - the ripples in the fabric of space-time that Einstein predicted a century ago.
See More Stories From WISN 12 …
Who really won the Super Bowl? Last Sunday was not any other football Sunday; it was the 50th Super Bowl. The Denver Broncos defeated the Carolina Panthers with an ending score of 24-10; but were they the real "champs" of this event? Not really. I am sure most people would agree-especially the black community. Any [...] The post In Defense of Beyonce: Why the Controversy? appeared first on Media Milwaukee.
See More Stories From Media Milwaukee …
It's the oldest building in Wisconsin -- by a few hundred years -- and it's just outside Downtown Milwaukee. For this week's Urban Spelunking, we visit the St. Joan of Arc chapel at Marquette University, a quaint stone structure nested inside the campus grounds.
See More Stories From 88Nine Radio Milwaukee …
The new Kesslers Diamonds store in Downtown Milwaukee opens Friday, Oct. 2, at 450 E. Mason St.  It's the first non-suburban store for the company, which operates five other diamond centers in Wisconsin, and also will open its first out-of-state store in metropolitan Grand Rapids, Mich., in November. The Downtown store occupies 2,200 square feet [...]
See More Stories From Wed In Milwaukee …
Coming Soon On OnMilwaukee.com…
Ultimate Dinosaurs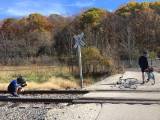 Bike Fed Classics Ride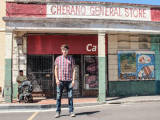 Newski's new EP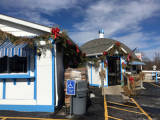 Williams Bat eats