Last night, Brenner Brewing Company, 706 S. 5th St., opened its doors to Facebook friends (and real friends) of owner Mike Brenner. Read more...
Top Story In Festivals Guide
The Brady Street Festival has its roots in the neighborhood's hippie heyday in the '70s. It's been revamped, upgraded and improved a little more each year.
See More Stories In Festival Guide …
Milwaukee Area Event Calendar
More Featured Articles
The Village Pub, 4488 N. Oakland Ave., remained closed this week as the bar looked to renew its liquor license with the Village of Shorewood. A Twitter update says the bar will reopen soon.
See More Stories In Bars & Clubs …
The beer garden at Humboldt Park pavilion opened tonight - just south of the bandshell - in a fashion similar to how the other local gardens have opened: with free beer.
See More Stories In Bars & Clubs …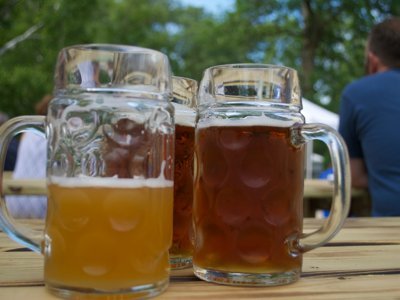 Downtown Milwaukee's Schlitz Park has the energy and rebirth needed to bring back a Milwaukee institution, The Brown Bottle, 221 W. Galena St. And that's exactly what's happening.
See More Stories In Bars & Clubs …
From Our Partners
Potawatomi Hotel & Casino named Matthew Mangerson of Rhinelander and Michelle Burton of Baraboo the winners of the $20,000 military giveaway. The wedding package includes ceremony and reception space, a food and beverage package, wedding cake, floral, decor and a complimentary guest room for the couple in Potawatomi's new hotel.
See More Stories From wedinmilwaukee.com …
Last week, Wisconsin Gov. Scott Walker finally got off the fence and called for the state's lawmakers to "repeal Common Core and replace it with standards set by people in Wisconsin." Clearly an attempt to motivate his base, Walker's statement -- like most anti-Common Core sentiments -- missed the mark on what the real problems [...]
See More Stories From schoolmattersmke.com …
Like many wet shavers, I love menthol. I never had exposure to mentholated shaving cream until I returned to wet shaving, as canned foam was my choice. It's cooling, refreshing, and great for summertime heat. The first mentholated cream I tried, Proraso green, overwhelmed me. I thought it was too chilling.  Now, I use products like Vostok, and Yeti Snot, and don't find Proraso bracing at all.  Obviously that sounds like tolerance to a substance, so I began investigating it's chemistry, and pharmacology. What Is Menthol? Menthol is a naturally occurring compound found in peppermint (Mentha piperita L.) Mixtures of...
See More Stories From sharpologist.com …
Coming Soon On OnMilwaukee.com…
Drinking absinthe
Tendril's Tony Rynders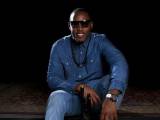 Rebirth Brass Band's Chad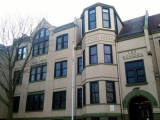 Lee School