OnMilwaukee.com - with a little help from Facebook friends - sniffed out 11 of the city's loveliest lavatories. Read more...
Top Story In Festivals Guide
The signature sound of rumbling Harley-Davidson V-twin engines signifies the start of this year's Milwaukee Rally - the Midwest's largest free motorcycle rally, featuring events at several venues across the city.
See More Stories In Festival Guide …
Milwaukee Area Event Calendar
More Featured Articles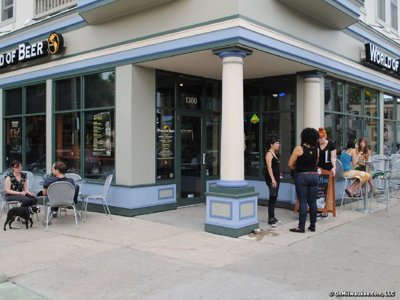 OnMilwaukee.com recently stopped into Little Whiskey Bar, 309 W. National Ave., and talked to Samantha Schreier about Milwaukee, shopping at Woodman's, dinosaurs and more.
See More Stories In Bars & Clubs …
From Our Partners
Like many of those already on Sharpologist, I've made a regular routine of wet shaving to maintain my appearance. I first took the plunge into this wide, wonderful world last year when I bought a vintage 1930's Schick injector razor. I've since upgraded to a Parker 22R DE razor, and, although my setup is quite humble compared with many others that I've seen (shoutout to /r/wicked_edge!), I find that my shaving experience is still profoundly greater than it ever was while using cartridge razors.  I decided to use a 3D printer to create a shaving stand for my shaving gear....
See More Stories From sharpologist.com …
Autumn is such a great time of year! It gives us all a sense of relief and a moment to catch our breath after the busy, warm summer months. What a perfect season to have a wedding! Not only does this fresh season bring a crisp breeze, but it magically changes the colors of our world from the bright pastel shades to the rich, deep and subtle warm hues of fall. With the gradual change of colors and a vast variety of color palettes, brides have so many options for their custom wedding flowers.
See More Stories From wedinmilwaukee.com …
Taking something of a page from the book of the district's successful public Montessori schools, all MPS schools this year will use a staggered start to help introduce primary-aged children to their schools. In the past, the Montessori schools -- whose K3, K4 and K5 kids share classrooms -- welcomed K5 students on the first [...]
See More Stories From schoolmattersmke.com …
Coming Soon On OnMilwaukee.com…
Railway Exchange Building
Stuart Rojstaczer
Westown edition
The Modjeska Theater