District 14, located next door to Cafe Lulu, will have a soft opening tonight, starting at 7 p.m. OnMilwaukee.com stopped by three hours early to get a sneak peek. Read more...
Editors' Pick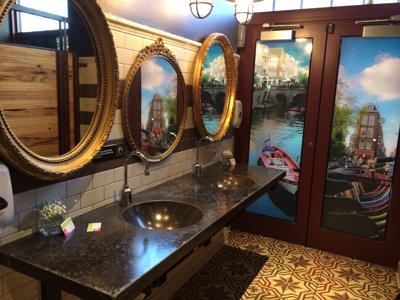 Milwaukee Area Event Calendar
More Featured Articles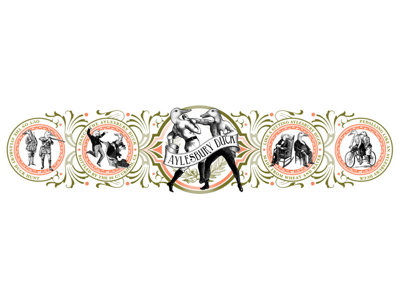 For many years, I would drink whatever vodka was in front of me cut, of course, with the finest sugary fruit juice. I didn't ever really get excited about vodka. But the moment Aylesbury Duck Vodka graced my lips two years ago, I knew my cheap booze swilling days were over, and for the first time in my life, I became excited about vodka.
See More Stories In Bars & Clubs …
Meet Ben Dosmann, who at 22 is a young entrepreneur, owner of Top Notch, a company that cleans beer lines at local taverns. He showed OnMilwaukee.com's Bobby Tanzilo how the job is done.
See More Stories In Bars & Clubs …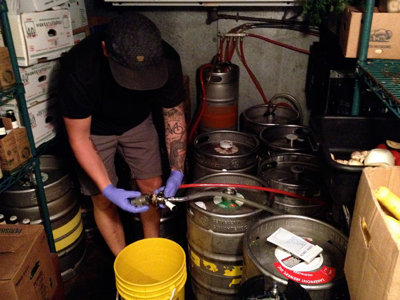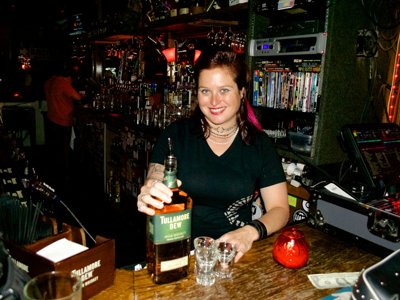 We spent too long at Sabbatic on a recent Friday night, chatting with Gwenn Barker about - among other things - motorcycles, hurling, chemistry, Bloody Marys and the time she spent working at the Bomb Shelter for her beloved friend Greg Landig who passed away in 2012.
See More Stories In Bars & Clubs …
From Our Partners
Wet-shaving has been a growing trend in men's grooming for the past decade, but for women the movement is just beginning. For anyone who is already enjoying the hobby, you know the awesome benefits and amazing variety of options. It's better for your skin, the environment, your bottom line, and quite honestly, it's more fun! For those just getting started, information for ladies shaving can seem hard to find. My Resources Since beginning to wet-shave in 2010, I  have amassed many resources which can educate, empower and set you up for success on your journey into your new way of...
See More Stories From sharpologist.com …
By Talonda Lipsey-Brown - Dear Miss, You won't remember me or my name. You have flunked so many of us. On the other hand, I have often had thoughts about you and the other teachers, and about that institution which you call "school" and about the kids that you flunk. You flunk us right out [...]
See More Stories From schoolmattersmke.com …
Coming Soon On OnMilwaukee.com…
Rascals' Felix Cavaliere
Miyazak's "Perimeter"
Deficit disorder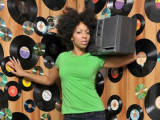 Kenza Dawn