Cafe La Paloma, 606 S. 5th St., reopened this weekend as Tabu, a Latin-themed dance club and restaurant. Read more...
Editors' Pick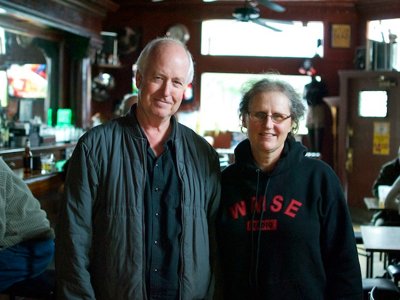 The Uptowner - aka "home of the beautiful people" - turns 130 this month and will celebrate with a free bash on Saturday, Sept. 20. Recently, we spent a Thursday afternoon listening to owner Steve Johnson's stories - as well as his wife Shawnette Smart's myriad tales. Some of the yarns were funny, some sad, some unfit to print, but all of them were told with the heart and wit that explain why the Uptowner has been frequented by so many people - from the uber glamorous to the down-and-out.
See More Stories In Bars & Clubs …
Milwaukee Area Event Calendar
More Featured Articles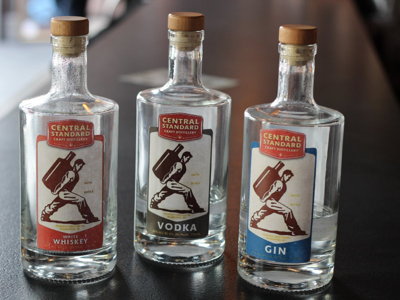 Walker's Point-based Central Standard Craft Distillery's gin, vodka and white whiskey will be available for purchase beginning on Monday, Oct. 27.
See More Stories In Bars & Clubs …
In an effort to grow its fan base and create a sense of camaraderie between fans, the Milwaukee Bucks and 25 bars and restaurants in Milwaukee and southeast Wisconsin have teamed up to create the Bucks Bar Network for viewing parties.
See More Stories In Bars & Clubs …
Mazen Muna, the owner of the Dogg Haus group of restaurants, shared his plans today to launch PhantomBar this spring at 780 N. Jefferson St. in Cathedral Square. The bar is under the umbrella of his new 12AM Management Group, which Muna says he founded to house "the new wave of businesses being added to the portfolio."
See More Stories In Bars & Clubs …
From Our Partners
A 49-year-old driver is in custody after allegedly striking and killing a 40-year-old man who was crossing a street, Milwaukee police said.
See More Stories From wisn.com …
By Quin Voet Game Start. Many retro gamers gathered Friday, the 7th of November, at the 8th Note Coffee House in the Union for Retro Game Day to play their favorite Nintendo 64, Super Nintendo and PlayStation games. Level 1. Gamers surrounded 4 T.V.s around the 8th Note, playing their timeless classic favorites including Super [...] The post Retro Gamers Pack 8th Note Coffeehouse appeared first on Media Milwaukee.
See More Stories From mediamilwaukee.com …
I'm honored to work with the good folks at Milwaukee Public Library's Central Library, 814 W. Wisconsin Ave., on a small exhibit and panel discussion that look into Milwaukee's historic public schoolhouses. In recent weeks, I teamed with librarians in the library's Art, Music & Recreation and Frank P. Zeidler Humanities Room -- as well [...]
See More Stories From schoolmattersmke.com …
Basically If I can't understand the ingredients I don't want it. The world of aftershave has dominated my face for as long as shave soap has. I love the smell of the Classic Old Spice, but I can't stand the burn, and my skin dries out completely. I'm not a fan of Alcohol on my face, so I tried some other aftershave creams, balms, what have you. Looking at the back of these containers left me  dumbfounded. What is Dimethicone, or Acryloydimethyl Taurate Copolymer, just to name a couple of ingredients listed on the back of the packages. Take a...
See More Stories From sharpologist.com …
In my last post, we tackled a few of your hair concerns. But we still have one of the most personal and transformational services to cover...The Makeup Application. As I've mentioned previously, at WELL Spa + Salon, we really recommend scheduling a trial ahead of time, as makeup can be tricky and we want to ensure your day begins without a hitch (no pun intended).
See More Stories From wedinmilwaukee.com …
Coming Soon On OnMilwaukee.com…
Historical photomontages
Packers muscle up
Bolzano Returns
Christmas Tree Buying