In an effort to grow its fan base and create a sense of camaraderie between fans, the Milwaukee Bucks and 25 bars and restaurants in Milwaukee and southeast Wisconsin have teamed up to create the Bucks Bar Network for viewing parties. Read more...
Editors' Pick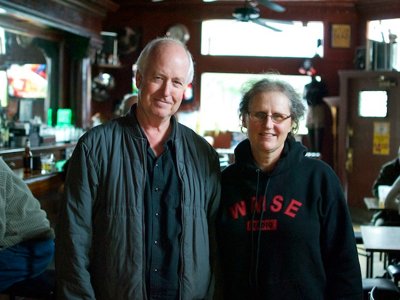 The Uptowner - aka "home of the beautiful people" - turns 130 this month and will celebrate with a free bash on Saturday, Sept. 20. Recently, we spent a Thursday afternoon listening to owner Steve Johnson's stories - as well as his wife Shawnette Smart's myriad tales. Some of the yarns were funny, some sad, some unfit to print, but all of them were told with the heart and wit that explain why the Uptowner has been frequented by so many people - from the uber glamorous to the down-and-out.
See More Stories In Bars & Clubs …
Milwaukee Area Event Calendar
From Our Partners
With a who's who of local Democratic elected officials in attendance at a Southside Organizing Committee event, gubernatorial candidate Mary Burke stole the show, announcing her support for driver's cards for undocumented residents.
See More Stories From milwaukeenns.org …
Many southeastern Wisconsin communities are holding trick or treat this weekend, but a Racine family fought to get it on Halloween. 
See More Stories From wisn.com …
In mid-October, five area teachers were honored by the Education Deans of Greater Milwaukee for their work in service learning,  "... a form of experiential learning where students apply academic knowledge and critical thinking skills to address genuine community needs." Their projects - which range in scope from environmental activism to artistic expression and humanitarian [...]
See More Stories From schoolmattersmke.com …
Growing up near an affluent town, I became aware of the have and have not scenario in my youth. Half my classmates came from wealth, & lived in private homes just like Dick, and Jane. The other half lived in apartments, and played stickball. One of my kindergarten classmates owned a pony!  Regardless of status, baseball ruled supreme, and the television carried an ad for Gillette featuring Pee Wee Reese, Don Zimmer, and Roy Campanella. These guys were inspirational to us, because like us...they never had a pony. Through baseball, men from humble backgrounds became icons of baseball, and lived...
See More Stories From sharpologist.com …
When choosing a bouquet, remember that it isn't only about the type of flowers; it's also about the style of the bouquet. When meeting with a florist make sure to express your preference in bouquet style early in the consultation. This will help with determining appropriate flower choices.
See More Stories From wedinmilwaukee.com …
Coming Soon On OnMilwaukee.com…
The Vanguard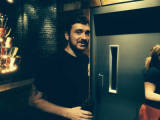 Pizza Man Waiter
Then and now
Harbor House crab cakes