The Walker's Point craft distillery's gin, vodka and white whiskey will be available to purchase beginning on Monday, Oct. 27. Read more...
Editors' Pick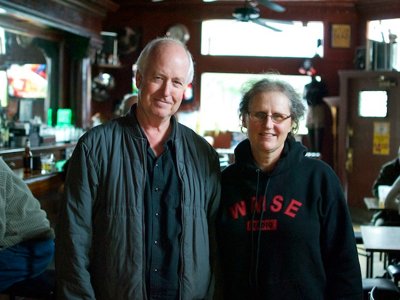 The Uptowner - aka "home of the beautiful people" - turns 130 this month and will celebrate with a free bash on Saturday, Sept. 20. Recently, we spent a Thursday afternoon listening to owner Steve Johnson's stories - as well as his wife Shawnette Smart's myriad tales. Some of the yarns were funny, some sad, some unfit to print, but all of them were told with the heart and wit that explain why the Uptowner has been frequented by so many people - from the uber glamorous to the down-and-out.
See More Stories In Bars & Clubs …
Milwaukee Area Event Calendar
More Featured Articles
Mazen Muna, the owner of the Dogg Haus group of restaurants, shared his plans today to launch PhantomBar this spring at 780 N. Jefferson St. in Cathedral Square. The bar is under the umbrella of his new 12AM Management Group, which Muna says he founded to house "the new wave of businesses being added to the portfolio."
See More Stories In Bars & Clubs …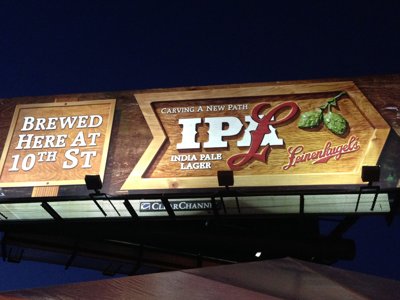 From Our Partners
Here's an idea for your wedding that allows you to plan ahead for your 10 year, 20 year, or even 50 year wedding anniversary! You could create a time capsule from your wedding day that you will seal and not open until your designated anniversary.
See More Stories From wedinmilwaukee.com …
In mid-October, five area teachers were honored by the Education Deans of Greater Milwaukee for their work in service learning,  "... a form of experiential learning where students apply academic knowledge and critical thinking skills to address genuine community needs." Their projects - which range in scope from environmental activism to artistic expression and humanitarian [...]
See More Stories From schoolmattersmke.com …
Hot on the heels of Sharpologist's coverage of the Rockwell razor and the Beluga razor comes the Thomas Clipper on Kickstarter.  The Thomas Clipper razor has a stainless steel handle with a chromed Nickel head. Thomas Clipper Background From the campaign page: "Matt and Tony are good friends who share a passion for making something better: something that supports passionate and talented people, something that they would be proud to own and something that is built to last. Together they're dedicated to bringing you the best shave you can get outside of a barber shop. "Each handle is made to...
See More Stories From sharpologist.com …
Coming Soon On OnMilwaukee.com…
Then and now
Harbor House crab cakes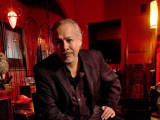 7 questions for Llanas
1913 hurricane book