Silk Exotic has filed licenses for two currently empty buildings at 906 S. Barclay St. and 505 S. 5th St. Read more...
Editors' Pick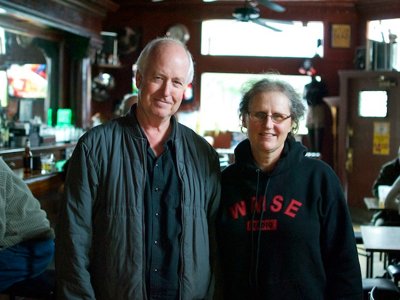 The Uptowner - aka "home of the beautiful people" - turns 130 this month and will celebrate with a free bash on Saturday, Sept. 20. Recently, we spent a Thursday afternoon listening to owner Steve Johnson's stories - as well as his wife Shawnette Smart's myriad tales. Some of the yarns were funny, some sad, some unfit to print, but all of them were told with the heart and wit that explain why the Uptowner has been frequented by so many people - from the uber glamorous to the down-and-out.
See More Stories In Bars & Clubs …
Milwaukee Area Event Calendar
More Featured Articles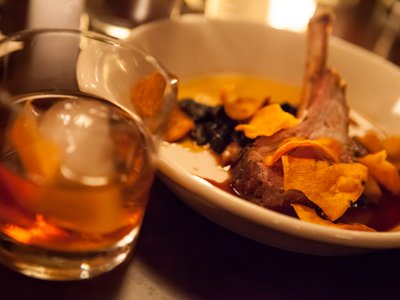 I typically don't need a special event to get me out and enjoy a great cocktail. But, Milwaukee Cocktail Week is a sure-fire reason for YOU to get out there and try one too.
See More Stories In Bars & Clubs …
The Malt Shoppe - a store that sells bottles and growlers of beer, along with specialty glassware - opens Friday, Oct. 24 at 813 N. Mayfair Rd. in Wauwatosa.
See More Stories In Bars & Clubs …
From Our Partners
At some point in our lives, we were once one of the two toddlers fighting in the backseat of our parent's car. If you were an only child, then imagine you're fighting with your childhood friend, the point still stands. My friends, for a century, for one hundred years, we've been witnessing the ongoing business equivalent of two toddlers fighting in the backseat of the car that is our face. As we've grown, many of us have evolved our shaving skills and honed them into the practices of using DE razors, or if you're really brave, straight edge razors. The...
See More Stories From sharpologist.com …
Everyone has a story about a teacher who made a difference in their life. Maybe it was Mrs. Tucker who taught you to read. Maybe it was Mr. Burke who showed you how to avoid being bullied on the playground.  Or Mrs. Marvin, who is the singular reason you know long division. Then again, it [...]
See More Stories From schoolmattersmke.com …
From Kate Middleton to Carrie Underwood, you've likely seen a number of celebrity brides option for a "second look." No, we're not talking about a specific moment or photography element. A second bridal look has grown to become a popular trend within the world of weddings, where a bride opts to don a second gown for her wedding reception.
See More Stories From wedinmilwaukee.com …
Coming Soon On OnMilwaukee.com…
Team's roots in MKE
Italian paintings at MAM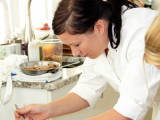 Paddock Club's Chisholm
Creative, crazy cakes