Many people in Milwaukee gathered and protested throughout the afternoon Monday when Milwaukee County District Attorney John Chisholm announced that former Milwaukee police officer Christopher Manney will not face any criminal charges in the death of Dontre Hamilton on April 30. Read more...
Editors' Pick
This year, Dental Associates completed its restoration of the Iron Block Building -- actually a pair of connected buildings dating from 1860 and 1899 -- and the work put a gorgeous new luster on one of Downtown's most aged landmarks. As Milwaukee's only iron-facade building, it's a real Milwaukee gem. To look at the historic Iron Block Building on the corner of Water and Wisconsin now, you'd be hard-pressed to believe it almost didn't survive.
See More Stories In Milwaukee Buzz …
Milwaukee Area Event Calendar
From Our Partners
[UPDATE! St. James of London is offering Sharpologist readers a 15% discount on products purchased from their website!  Use coupon code Sharpshave at checkout.] I've mentioned St. James of London shaving creams on Sharpologist a couple times now, including getting listed in the "best shaving creams" list.  They are one of several new shaving cream brands on the market that are cut from the cloth of the old-line British shaving establishments.  But St. James is unique in that it is an established brand that has resurfaced with a twist. St. James' History St James of London was created in 1953 by...
See More Stories From sharpologist.com …
A local business celebrating its 85th anniversary outfitted the kitchen at the Scott Christian Youth Center with new equipment after the center won a competition with other local charities.
See More Stories From milwaukeenns.org …
UW-Milwaukee students weigh in on studies to create a new union on campus. Some want more food choices. Another wants the money to go for a football team instead. The post Does UW-Milwaukee Need a New Union? appeared first on Media Milwaukee.
See More Stories From mediamilwaukee.com …
When she spoke at a Milwaukee Press Club luncheon yesterday in Downtown Milwaukee, Milwaukee Public Schools Superintendent Dr. Darienne Driver spoke of the many partnerships the district has with local nonprofits, trade associations and corporations. This morning at a press conference, Driver will announce that Junior Achievement of Wisconsin and MPS are again teaming up [...]
See More Stories From schoolmattersmke.com …
Coming Soon On OnMilwaukee.com…
Team deserves attention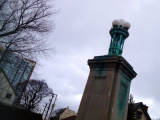 What remains of a bridge
Year in Review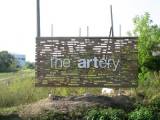 4 added to GMC initiative