Dustin Zick is the social media manager for Marcus Hotel and Resorts in Milwaukee. "I basically post to Facebook and tweet all day," jokes Zick. He's also a dedicated dog owner and a strong supporter of the Wisconsin Humane Society. Read more...
Top Story In Festivals Guide
Milwaukee Area Event Calendar
More Featured Articles
Doors Open Milwaukee: City's biggest open house needs volunteers
Doors Open is quickly approaching, and we need hundreds of volunteers for this year's event. I could go on an on telling you how fun it is, how much you are needed, what an important role every volunteer has in the event and how I bet you'll be back next year if you give volunteering for Doors Open a try this September. It's fun, it's easy and it's rewarding in so many ways. But don't just take it from us.
See more stories in Milwaukee Buzz …
Another cat encounter from Milwaukee's past
On the afternoon of Nov. 30, 1936, people at the busy Downtown intersection of 3rd and Wells Streets were startled by the appearance of a gorilla walking a lion. The former was actually a familiar enough sight in Milwaukee, as William "Gorilla" Jones was a famous boxer who'd fought in Milwaukee seven times. The latter, however, was new.
See more stories in Milwaukee Buzz …
Milwaukee's Downtown workforce will be thanked and celebrated for its hard work this week. OnMilwaukee.com gives you a day to day rundown of the week's big events.
See more stories in Milwaukee Buzz …
What a long strange trip it was. While theaters like the Downer and Oriental have venerable histories as long-running cinema houses, consider, if you will, the the more varied history of the now-dilapidated State Theater, 2616 W. State St. Originally a movie theater, the State has served a number of purposes - rock venue, prudish dance hall and strip club - in its nearly 100-year history.
See more stories in Milwaukee Buzz …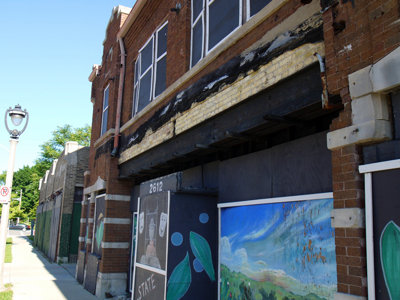 From Our Partners
As soon as it finally gets here, it feels like it's almost over -- Milwaukee Summer. But with the entire month of August left, there is still plenty of time to get outside and enjoy all there is to do while the temperature (hopefully) hovers above 75 degrees. RESTOFSUMMERfour072415.mp3 RESTOFSUMMER-updated-one-072415.mp3
See More Stories From 88Nine Radio Milwaukee …
With white shutters warming under the bright spring sunshine, Dorothy Bertolas' small one-story home sits quietly along the sleepy residential streets of Menomonee Falls, Wis. The house's interior is warm, snug, and neat as a pin. Its walls, all painted in a crisp eggshell white, are laden with relics of a time gone by. Years [...] The post Sandra Bertolas: Gone but not Forgotten appeared first on Media Milwaukee.
See More Stories From Media Milwaukee …
We had so much fun planning a style shoot with some great local vendors in the Lake Country area and now we cannot wait to show you some of the amazing pictures captured by Jessica [...]
See More Stories From Wed In Milwaukee …
Coming Soon On OnMilwaukee.com…
Stargazing at Yerkes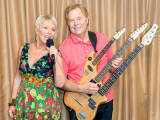 New Jack Grassel CD
Int'l Jet Set reunion gig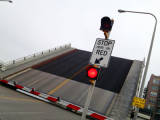 Lift bridge operators