The city will be bustling with ghosts, goblins and spooky things to do this Halloween weekend. From having a frightful night of food to haunted ships -- we have you covered. Read more...
Editors' Pick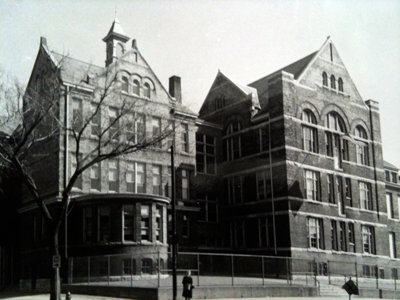 Schools are landmarks in their neighborhoods, and some are well-known across the city. But even some of the oldest schoolhouses in Milwaukee are not the first schools to stand on their respective sites.
See More Stories In Milwaukee Buzz …
Milwaukee Area Event Calendar
More Featured Articles
Over the years, the Metropolitan Milwaukee Association of Commerce and its president, Tim Sheehy, have been vocal and ardent opponents of new taxes. That's why more than a few business leaders were still trying to process the messages Sheehy gave them when he spoke to the Milwaukee Rotary Club recently about the need to raise public financing for the region's cultural and entertainment venues.
See More Stories In Milwaukee Buzz …
Talk of the siting of a new arena is in full swing now. It seems like all of Milwaukee is a-buzz. While a number of potential sites are on the map, the Park East still makes sense.
See More Stories In Milwaukee Buzz …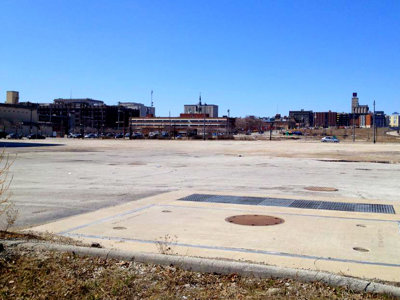 Air Force veteran and Milwaukee Police officer Chris Blazak is battling stage four cancer, and he and his family could use your help. A fundraiser has been planned for Nov. 9 at Whiskey Bar.
See More Stories In Milwaukee Buzz …
From Our Partners
In mid-October, five area teachers were honored by the Education Deans of Greater Milwaukee for their work in service learning,  "... a form of experiential learning where students apply academic knowledge and critical thinking skills to address genuine community needs." Their projects - which range in scope from environmental activism to artistic expression and humanitarian [...]
See More Stories From schoolmattersmke.com …
"Movember" starts tomorrow and Sharpologist will be participating!  Remember there is strength in numbers so don't Mo alone. Now is the time to join the Sharpologist team.  Recruit your friends, family and coworkers to join Movember with you. Together we can change the face of men's health. Movember From The Movember Foundation: "The Movember Foundation recognizes that the poor state of men's health is largely due to a lack of awareness and understanding of the health issues men face and that men are often reluctant to take action when they do not feel physically or mentally well. "We want to...
See More Stories From sharpologist.com …
Most brides would agree the grand task of wedding planning can seem daunting. My first piece of beauty advice is to put your thoughts into bullet points and categories, from most important to least. Make a list of things to consider and questions to ask. Here's a list of five common wedding day hair concerns/decisions and some advice on how to handle them.
See More Stories From wedinmilwaukee.com …
Coming Soon On OnMilwaukee.com…
Favorite Halloween candy?
Milwaukee Zine Fest 2014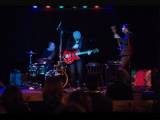 10th Kneel to Neil
1913 hurricane book