My first visit to the old Milwaukee Journal newsroom occurred when I was about age 5, when my grandfather, Raymond McBride, walked me into the newsroom. It's literally my first memory. Unfortunately, I don't see the big announcement Thursday that the national Gannett chain purchased the paper and its parent company as a good thing moving in the right direction. Read more...
Editors' Pick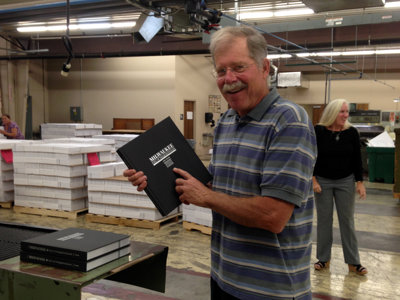 We've all seen the Milwaukee neighborhood posters. Decades after their first appearance, these images endure. These iconic 1980s posters were created by then-city employee Jan Kotowicz and featured a long essay by historian John Gurda on the reverse. The posters have now also served as an anchor for a weighty new tome published by Historic Milwaukee Inc. The 472-page book, "Milwaukee: City of Neighborhoods," was written by Gurda and includes 11 new poster images created by the now-retired Kotowicz.
See more stories in Milwaukee Buzz …
Milwaukee Area Event Calendar
More Featured Articles
Over the last several months Dave Begel has seen a steady parade of fear mongers show up and convince a Common Council committee to turn down applications for a strip club in Downtown Milwaukee.
See more stories in Milwaukee Buzz …
Milwaukee County Executive Chris Abele will on Thursday, Oct. 1, sign an agreement with local business and community leaders following the sale of the City Campus facility to Wiegand Enterprises. The agreement will launch a $1.6 million economic development fund that will help invigorate Milwaukee's Near West Side.
See more stories in Milwaukee Buzz …
A dog-friendly, upscale micro-hotel is planning for a 2016 opening in a prominent Bay View building located along South Kinnickinnic Avenue, according to Ald. Tony Zielinski.
See more stories in Milwaukee Buzz …
Sponsored Content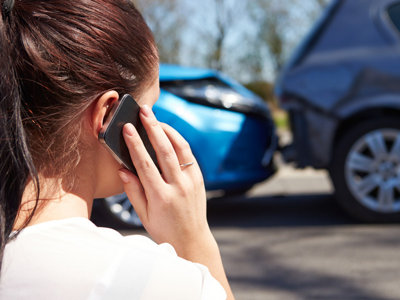 It's that time of year -- rushing to and from school, trying to be on time for dinner, music lessons, football practice and soccer games. Many of us have had minor fender benders and think nothing of it, but there are certain things you really should and should not do if you are involved in a car accident.
From Our Partners
A video from University of Wisconsin-Madison shows students being hit by cars after they failed to cross the road properly.
See More Stories From WISN 12 …
Students, protesters, Hillary supporters and non-students came together and voiced their opinions about Hillary Clinton in a colorful scene around the University of Wisconsin-Milwaukee campus. Matthew Campbell reports. The post Scenes from the Crowd: Hillary Clinton at UW-Milwaukee appeared first on Media Milwaukee.
See More Stories From Media Milwaukee …
The new Kesslers Diamonds store in Downtown Milwaukee opens Friday, Oct. 2, at 450 E. Mason St.  It's the first non-suburban store for the company, which operates five other diamond centers in Wisconsin, and also will open its first out-of-state store in metropolitan Grand Rapids, Mich., in November. The Downtown store occupies 2,200 square feet [...]
See More Stories From Wed In Milwaukee …
Milwaukee Public Schools is considering a "knowledge exchange" partnership between a charter school and one of the district's traditional public high schools. MPS has...
See More Stories From SchoolMattersMKE …
Coming Soon On OnMilwaukee.com…
Vegetarian cuisine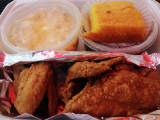 Fried chicken challenge
Best service/waitstaff
Best cafe