A vocal minority of Indiana's Christian population demanded, and got, a so-called "religious freedom" law. Reality tells us that this very vocal minority of Christians in Indiana demanded the law because they wanted the freedom, as individuals, as churches, and as businesses, to discriminate against gays and lesbians. Read more...
Editors' Pick
Downtown Milwaukee has changed over the years. Here are a few things that have departed the landscape in the city center. If you remember them, there's a pretty good chance you spent a lot of time Downtown in the 1980s...
See more stories in Milwaukee Buzz …
Milwaukee Area Event Calendar
More Featured Articles
By virtually every measure, Minnesota is taking Wisconsin's lunch money, according to a recent study by the LaCrosse Tribune, which lies right at the border.
See more stories in Milwaukee Buzz …
In all of the discussions of the siting of a new arena for the Milwaukee Bucks, the discussion has been about connecting to Wisconsin Avenue and points south of the current Bradley Center. But, let's not ignore the other side.
See more stories in Milwaukee Buzz …
In recent years, Milwaukee Public Library has been building for the future, replacing aged branches with mixed-use developments that ensure the libraries will be community fixtures for years to come. For its next project, MPL is moving the Forest Home branch into the future by reviving an old South Side neighborhood gem.
See more stories in Milwaukee Buzz …
From Our Partners
Brandon Culpepper is using his mentoring program, PeppNation, to bring nontraditional sports to Milwaukee youth while teaching them skills such as teamwork and discipline. The program also helps bridge divides between communities.
See More Stories From milwaukeenns.org …
5 Songs is the secret soundtrack. It's the special playlist. 5 Songs with heart. The ones that really get under our skins and into our bones. But they are yours, too. They're yours, and musicians', and basketball players' songs, too.
See More Stories From www.radiomilwaukee.org …
Laurelyn is a fine art film wedding photographer based in Milwaukee, and travels all over the state (and beyond) to document engagements and weddings. She specializes in authentic, organic, simple imagery that portrays all the love and candid emotion that exists on a wedding day.
See More Stories From wedinmilwaukee.com …
Students gathered in the Union Concourse March 4 to make the pledge to "Spread the Word to End the Word" and to get their pictures taken afterwards. Tables aligned with piles of shirts containing the phrase "Spread the Word to End the Word" lead the front of this display along with large white boards with [...] The post Spreading the Word to End the Word at UW-Milwaukee appeared first on Media Milwaukee.
See More Stories From mediamilwaukee.com …
Coming Soon On OnMilwaukee.com…
8 great MKE bookshops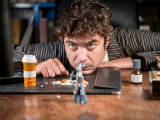 Free Italian festival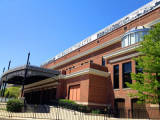 Theatre & Arena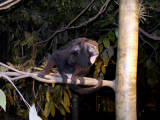 Insider tips