Alderman Bob Donovan wants to build a coal mine in th city in order to increase revenues and create a more vibrant Downtown. Read more...
Editors' Pick
Downtown Milwaukee has changed over the years. Here are a few things that have departed the landscape in the city center. If you remember them, there's a pretty good chance you spent a lot of time Downtown in the 1980s...
See more stories in Milwaukee Buzz …
Milwaukee Area Event Calendar
More Featured Articles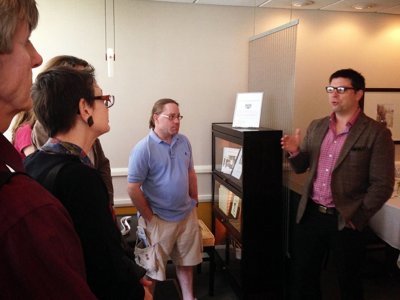 Occasionally I like to compare the two main components of attending Doors Open Milwaukee to food, probably because I like both almost equally. Sometimes when you are on the go, something light and quick is just what you are looking for. But what about those times when you want to slow down, relax and take in something with a little more substance? This is where the second component of Doors Open comes into play: the in-depth tour.
See more stories in Milwaukee Buzz …
When Orville Pitts was elected Milwaukee alderman in 1968, his political future looked as bright as the one that had seemed in store for Pitts in the boxing ring a decade earlier. But unlike the knockout that ended his boxing career, his downfall in the political arena was self-inflicted and a drawn-out process featuring, in random order, booze, drugs, hookers, the devil and Richard M. Nixon. Pitts died Tuesday at 81, after a long illness.
See more stories in Milwaukee Buzz …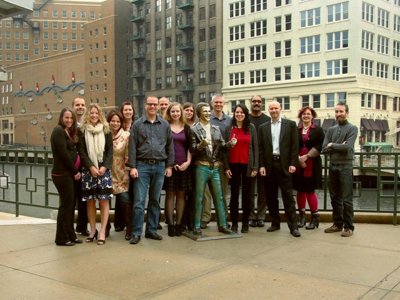 From Our Partners
Kyle Noll is working on getting his master's degree in volcanic studies at UW-Milwaukee. In his free time, he uses his favorite past time and love for billiards to teach students at the UWM Union Rec Center. Dylan Deprey reports. The post The Art of Pool appeared first on Media Milwaukee.
See More Stories From mediamilwaukee.com …
Brandon Culpepper is using his mentoring program, PeppNation, to bring nontraditional sports to Milwaukee youth while teaching them skills such as teamwork and discipline. The program also helps bridge divides between communities.
See More Stories From milwaukeenns.org …
5 Songs is the secret soundtrack. It's the special playlist. 5 Songs with heart. The ones that really get under our skins and into our bones. But they are yours, too. They're yours, and musicians', and basketball players' songs, too.
See More Stories From www.radiomilwaukee.org …
Laurelyn is a fine art film wedding photographer based in Milwaukee, and travels all over the state (and beyond) to document engagements and weddings. She specializes in authentic, organic, simple imagery that portrays all the love and candid emotion that exists on a wedding day.
See More Stories From wedinmilwaukee.com …
Coming Soon On OnMilwaukee.com…
Strip club for O'Donnell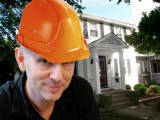 Suburban Spelunking
DOT adds wrong-way lane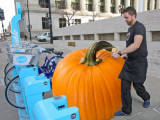 Bublr Bikes into pumpkins