The great Milwaukee weekend is here! Take in Gallery Night & Day, see Blue Man Group, or catch some comedy at Club Garibaldi. Cheer on the Brewcity Bruisers, Milwaukee Admirals or your Milwaukee Bucks in the playoffs! Be Y.O.U. at MAM After Dark, listen to "Casablanca: Live" at The Riverside Theater or celebrate Record Day. All of these great options and more await you! Read more...
Editors' Pick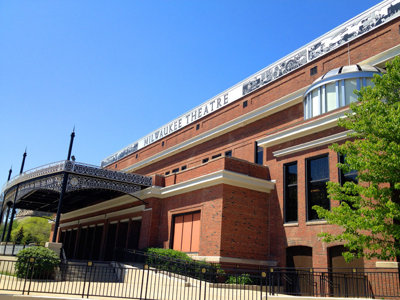 The way we see the world is all a matter of perspective, of point of view. Take, for example, the Milwaukee Theatre. Whenever I go inside, I rue the loss of the Auditorium's arcaded interior. On a recent tour of the both the Milwaukee Theatre and the adjacent Arena -- which I may always call the Auditorium and MECCA Arena (sorry, I can't stop myself) -- I was surprised to see how much of the auditorium remains in place.
See more stories in Milwaukee Buzz …
Milwaukee Area Event Calendar
More Featured Articles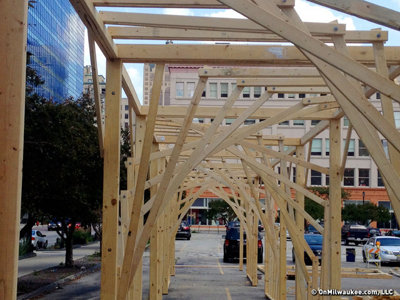 NEWaukee founder Ian Abston was joined on stage with president Angela Damiani, and over the course of nearly an hour, spoke in detail about their start, the work they've accomplished so far -- such as establishing connections, fueling the art community and changing perceptions with their popular Night Market -- and their hopes are for the city of Milwaukee in coming years.
See more stories in Milwaukee Buzz …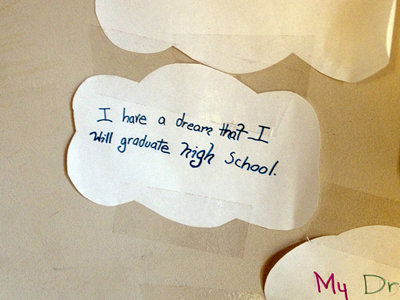 We're well into our second generation of students who have no sense of loyalty or school pride, our second generation of alumni who are leaving the system with no particular connection to their high schools. These young men and women will be of little use in any kind of alumni engagement scheme unless something changes in this city and district to help students -- or force students -- to be more loyal to their schools.
See more stories in Milwaukee Buzz …
From Our Partners
Listen to leaders explain why they restarted the Vietnamese Student Association at UW-Milwaukee. Jamal Perry reports. (you can read a previous print story on this topic here.) The post Vietnamese Student Association Reforms at UW-Milwaukee appeared first on Media Milwaukee.
See More Stories From mediamilwaukee.com …
It feels like every week is a special week for music. I am continually blown away by artists who have capacity to express themselves so beautifully and how their expression moves me. And I hunt, song, after song, after song, to find those couple that really hit me in the ribs.
See More Stories From www.radiomilwaukee.org …
Coming Soon On OnMilwaukee.com…
Third Ward walking tour
Stallis' Garfield School
Chief's long-awaited "II"
1970 confrontations