The great Milwaukee weekend is here, and once again OnMilwaukee.com has you covered. Mexican Fiesta, the Polish Moon Ride and Block Party, Milwaukee Carnival, alt-country and alt-rock at Potawatomi, the Brewers battling the Pirates, Chris Isaak, the SURG Block Party in Downtown and so much more. Soak it in, Milwaukee, summer's slowly fading away. Read more...
Top Story In Festivals Guide
The signature sound of rumbling Harley-Davidson V-twin engines signifies the start of this year's Milwaukee Rally - the Midwest's largest free motorcycle rally, featuring events at several venues across the city.
See More Stories In Festival Guide …
Milwaukee Area Event Calendar
More Featured Articles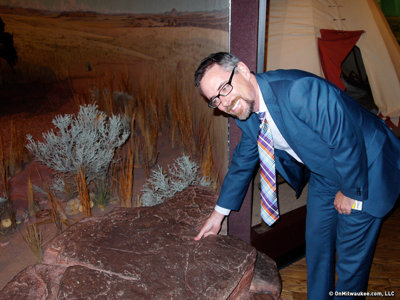 The Milwaukee Public Museum has just announced that the rattlesnake in its second floor bison hunt exhibition has fled the scene. According to the release, the snake has gone on vacation, and has apparently been in contact with museum officials.
See More Stories In Milwaukee Buzz …
One of the easiest things to do is to find something wrong and then run out and criticize a local government about it. So I think it's only fair to occasionally give a nod to stuff that people do for citizens that makes life a lot easier.
See More Stories In Milwaukee Buzz …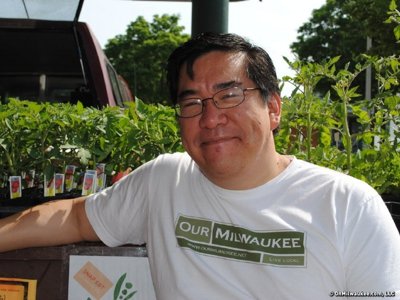 Dave Begel's latest list, of course, was well read, shared and discussed. It also led to others creating similar lists. One came from Alex Runner. Via Facebook, Runner, a former aid to Ald. Willie Hines, current blogger and civic leader, posted his take on MKE's most important people. I asked him if we could share it, so here it is.
See More Stories In Milwaukee Buzz …
From Our Partners
After several decades of running the Felix Mantilla Little League on the South Side, United Community Center announced on Facebook that this season was its last.
See More Stories From milwaukeenns.org …
Required Viewing: James Bond (Primer Magazine) The James Bond Shower (Art of Manliness) How To Train Like James Bond (The Telegraph) The James Bond Guide To Ultimate Confidence (Dumb Little Man)  
See More Stories From sharpologist.com …
It's not every day that you get to play dress up. But that's exactly what happened when Melissa Bucci, owner of Bucci's Bridal, asked me to be a part of their style shoot at one of Milwaukee's newest wedding venues - Rustic Manor 1848.
See More Stories From wedinmilwaukee.com …
Today, more than 2,500 current and retired GE employees, plus about 150 other volunteers, are walking into 16 Milwaukee Public Schools and four Waukesha Public Schools (as well as Greenfield High School) to paint, clean, organize and landscape to help the schools plan for the first day of school on Tuesday, Sept. 2. From 8:30 [...]
See More Stories From schoolmattersmke.com …
Coming Soon On OnMilwaukee.com…
Thoughts on Harleys?
Your home's history
Women cigar smokers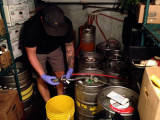 Beer line cleaning