In May 2011, I wrote about the Milwaukee Public Library's recently installed green roof, which boasted not only a couple rows of solar panels, but 33,000 square feet of rainwater capturing and temperature moderating plants. Back then, the plants were in but they were little more than seedlings, so the roof didn't look very green. This week, I stopped in to check on the progress. Read more...
Top Story In Festivals Guide
The Brady Street Festival has its roots in the neighborhood's hippie heyday in the '70s. It's been revamped, upgraded and improved a little more each year.
See More Stories In Festival Guide …
Milwaukee Area Event Calendar
More Featured Articles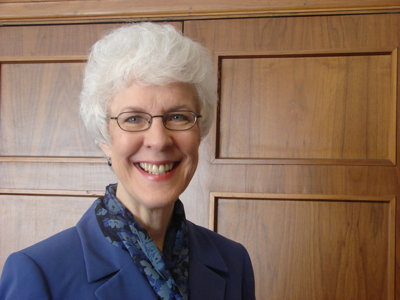 #MEETMKE: Diane De La Santos
This week #MEETMKE introduces you to Diane De La Santos. After holding an executive level position for a local hospital system, Diane De La Santos stepped down and committed herself to serving City on a Hill, which helps bring transformation to individuals, families, and neighborhoods in Milwaukee's central city.
See More Stories In Milwaukee Buzz …
The swings are back!
At 11 a.m. today, Mayor Tom Barrett - along with a group of city officials, designers, organizers and citizens - cut the ribbon on the new swings at the Marsupial Bridge.
See More Stories In Milwaukee Buzz …
The Milwaukee Cultural and Entertainment Capital Needs Task Force invited business leaders from Oklahoma City, Denver and Cleveland to discuss a new arena, mass transit and other infrastructure projects in Milwaukee.
See More Stories In Milwaukee Buzz …
No matter where you are in the world, nothing captures the sweetness of a sunny afternoon better than ice cream. Today, you can get yours via Uber.
See More Stories In Milwaukee Buzz …
The Urban Habitat exhibit at the Milwaukee Public Museum was a popular one -- and one that remains embossed in the minds of many Milwaukeeans -- but maybe folks didn't quite realize it at the time.
See More Stories In Milwaukee Buzz …
From Our Partners
Yes, yes, don't worry - you are still reading Sharpologist. And yes, I'm back with another beard oil review. Just bear in mind, well, not everyone who busts out a DE razor daily hits every inch of their face (oh, you know, like me). Whether or not you're clean-shaven, there are all manner of grooming products to help keep your face looking healthy and well-kempt. The latest of these to cross my desk is the Morral Brothers Bedford Blend Beard Oil.
See More Stories From sharpologist.com …
Potawatomi Hotel & Casino named Matthew Mangerson of Rhinelander and Michelle Burton of Baraboo the winners of the $20,000 military giveaway. The wedding package includes ceremony and reception space, a food and beverage package, wedding cake, floral, decor and a complimentary guest room for the couple in Potawatomi's new hotel.
See More Stories From wedinmilwaukee.com …
Last week, Wisconsin Gov. Scott Walker finally got off the fence and called for the state's lawmakers to "repeal Common Core and replace it with standards set by people in Wisconsin." Clearly an attempt to motivate his base, Walker's statement -- like most anti-Common Core sentiments -- missed the mark on what the real problems [...]
See More Stories From schoolmattersmke.com …
Coming Soon On OnMilwaukee.com…
You're so Milwaukee?
The arborists are coming
Archambault's map
No time? Play 9