Here's a guide to trick or treat times around the area for 2014. Remember to double-check your specific time and that many Milwaukee neighborhoods have trick or treat times and days that stray from the city's official date and time. Read more...
Editors' Pick
Today marks the 115th anniversary of the day Big John Kossow was bludgeoned to death on Milwaukee's South Side, making him the second police officer murdered on the job in the city.
See More Stories In Milwaukee Buzz …
Milwaukee Area Event Calendar
More Featured Articles
The second and last televised debate between Scott Walker and Mary Burke is tomorrow night from 7 to 8 p.m. and I've got a couple of suggestions for you. Walk your dog. Clip your toenails. Call your mother. Organize your kitchen cupboard. Order a pizza. Clean out your email folders. Sleep. Anything! Anything to avoid this farce being perpetrated on the people of Wisconsin.
See More Stories In Milwaukee Buzz …
I didn't watch the Walker-Burke debate last week. I'd like to say it's because I have an active social life and was out partying on a Friday night; in reality, I just didn't want to -- I didn't need to.
See More Stories In Milwaukee Buzz …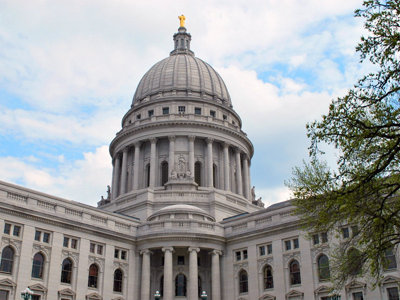 Today, the Milwaukee County Transit System (MCTS) added stored value on MCTS M*CARD smart cards, now available for purchase at 55 retail outlet locations scattered throughout the county. The additional option of stored value comes two weeks after MCTS began selling one-day, seven-day and 31-day smart card passes.
See More Stories In Milwaukee Buzz …
From Our Partners
Driving home from school yesterday, my child pointed out the window at one of the many day cares we pass on our daily routes. "That's kind of a depressing looking place," he said, and I asked which place he meant. "That day care. Even the curtains in the windows are tattered." As any working parent [...]
See More Stories From schoolmattersmke.com …
[NOTE: A video review of this razor is coming shortly.  I will edit this post with the video when it is ready.] Who says double edge razors are boring?  Hot on the heels of Rockwell Razor's astonishingly successful Kickstarter project-they raised over 10 times their pledge goal-comes another crowdfunding razor project, the Beluga razor.  The Beluga razor attempts to be "the best of both worlds" with a double edge razor (with a single edge exposed) that uses a pivoting head like a modern cartridge razor.  I was lucky enough to get to shave with the prototype a few times. Beluga...
See More Stories From sharpologist.com …
Coming Soon On OnMilwaukee.com…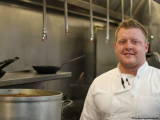 Rustico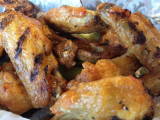 West Allis wings battle
The Vanguard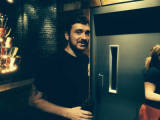 Pizza Man Waiter