There are few more iconic images in Milwaukee than the Pabst sign that spans Juneau Avenue at 10th Street, connecting the old malt house on the southwest corner with the former brewhouse on the northwest corner. The sign is instantly recognizable and, especially now that Pabst is coming back to the site to brew beer in the former Forst Keller Restaurant and Pabst training center, it's been an extremely visible symbol of the city's brewing history. It's also a pretty cool place to visit. Read more...
Editors' Pick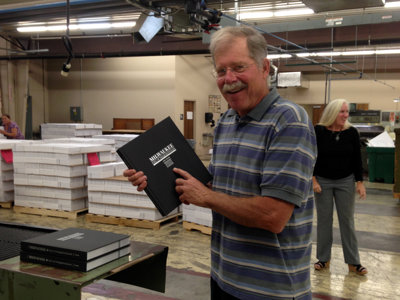 We've all seen the Milwaukee neighborhood posters. Decades after their first appearance, these images endure. These iconic 1980s posters were created by then-city employee Jan Kotowicz and featured a long essay by historian John Gurda on the reverse. The posters have now also served as an anchor for a weighty new tome published by Historic Milwaukee Inc. The 472-page book, "Milwaukee: City of Neighborhoods," was written by Gurda and includes 11 new poster images created by the now-retired Kotowicz.
See more stories in Milwaukee Buzz …
Milwaukee Area Event Calendar
More Featured Articles
A dog-friendly, upscale micro-hotel is planning for a 2016 opening in a prominent Bay View building located along South Kinnickinnic Avenue, according to Ald. Tony Zielinski.
See more stories in Milwaukee Buzz …
The fish are back, Milwaukee, with the relighting of "Dream with the Fishes for Aurora" on the Milwaukee RiverWalk on the side of Riverside Theater.
See more stories in Milwaukee Buzz …
Today, Milwaukee Riverkeeper released its fifth Annual Milwaukee River Basin Report Card, a detailed summary of the health of the Milwaukee, Menomonee and Kinnickinnic River watersheds. Overall, the Milwaukee River Basin received a C- in 2014, slightly lower than 2013's overall grade of a C, but up from 2011's overall D+.
See more stories in Milwaukee Buzz …
Sponsored Content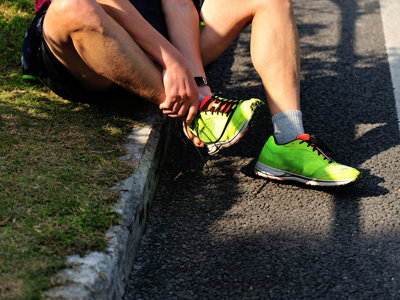 So you have joined a gym, and as a part of the paperwork you filled out, there was a `waiver of liability' that absolves the gym of any liability if you are injured. Sound familiar? Or perhaps you signed up for a local tour, club bike ride, a 5K run, or some other type of physical contest and you were hurt because the event host was careless. Can you still make a claim even though you signed the waiver?
From Our Partners
Students, protesters, Hillary supporters and non-students came together and voiced their opinions about Hillary Clinton in a colorful scene around the University of Wisconsin-Milwaukee campus. Matthew Campbell reports. The post Scenes from the Crowd: Hillary Clinton at UW-Milwaukee appeared first on Media Milwaukee.
See More Stories From Media Milwaukee …
The new Kesslers Diamonds store in Downtown Milwaukee opens Friday, Oct. 2, at 450 E. Mason St.  It's the first non-suburban store for the company, which operates five other diamond centers in Wisconsin, and also will open its first out-of-state store in metropolitan Grand Rapids, Mich., in November. The Downtown store occupies 2,200 square feet [...]
See More Stories From Wed In Milwaukee …
Milwaukee Public Schools is considering a "knowledge exchange" partnership between a charter school and one of the district's traditional public high schools. MPS has...
See More Stories From SchoolMattersMKE …
Coming Soon On OnMilwaukee.com…
Best restaurant wine list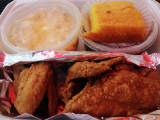 Fried chicken challenge
Best service/waitstaff
Best cafe