Entercom Communications officially announced that its all-sports talk outlet, 1250 WSSP-AM is expanding onto the FM dial on 105.7, with an HD frequency at 103.7-2. The station, located in Hales Corners, is rolling out a new look behind the frequency as SportsRadio 105-7 The Fan. Read more...
Editors' Pick
Today marks the 115th anniversary of the day Big John Kossow was bludgeoned to death on Milwaukee's South Side, making him the second police officer murdered on the job in the city.
See More Stories In Milwaukee Buzz …
Milwaukee Area Event Calendar
More Featured Articles
Now that NEWaukee is partnering with Northwestern Mutual to help gather community ideas for sparking life in O'Donnell Park, Milwaukeeans will get a chance to sound off on what they'd like to see happen on this prime Downtown and lakefront real estate. Here are a few ideas to get you talking.
See More Stories In Milwaukee Buzz …
Fifteen finalists have been selected from more than 130 submissions to the Greater Together Challenge to dismantle segregation in Milwaukee, Milwaukee Neighborhood News Service's Edgar Mendez reports.
See More Stories In Milwaukee Buzz …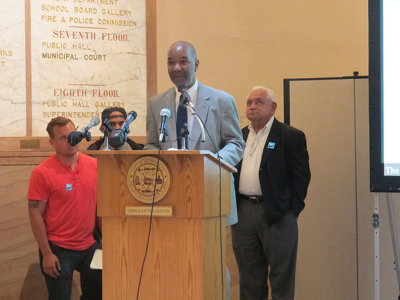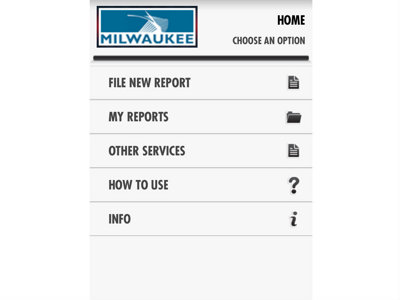 Yesterday, Mayor Tom Barrett unveiled a new mobile app that offers access to a range of city services. Today, I downloaded it, nosed around and took it for a spin to get an annoying pothole filled.
See More Stories In Milwaukee Buzz …
From Our Partners
The FBI is now involved in analyzing the Milwaukee police shooting of a Milwaukee man in Red Arrow Park, and Dontre Hamilton's family hadn't been told until Wednesday.
See More Stories From wisn.com …
At some point in our lives, we were once one of the two toddlers fighting in the backseat of our parent's car. If you were an only child, then imagine you're fighting with your childhood friend, the point still stands. My friends, for a century, for one hundred years, we've been witnessing the ongoing business equivalent of two toddlers fighting in the backseat of the car that is our face. As we've grown, many of us have evolved our shaving skills and honed them into the practices of using DE razors, or if you're really brave, straight edge razors. The...
See More Stories From sharpologist.com …
Everyone has a story about a teacher who made a difference in their life. Maybe it was Mrs. Tucker who taught you to read. Maybe it was Mr. Burke who showed you how to avoid being bullied on the playground.  Or Mrs. Marvin, who is the singular reason you know long division. Then again, it [...]
See More Stories From schoolmattersmke.com …
From Kate Middleton to Carrie Underwood, you've likely seen a number of celebrity brides option for a "second look." No, we're not talking about a specific moment or photography element. A second bridal look has grown to become a popular trend within the world of weddings, where a bride opts to don a second gown for her wedding reception.
See More Stories From wedinmilwaukee.com …
Coming Soon On OnMilwaukee.com…
Creative, crazy cakes
Daily Baking Company
Fuller supports standards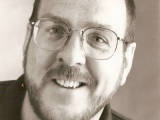 "Temporary Saints"