The dog days of summer are here, Milwaukee. This weekend revel in all of its glory, including the opening weekend of Wisconsin State Fair. Read more...
Top Story In Festivals Guide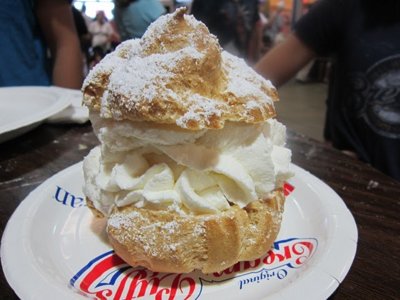 Milwaukee Area Event Calendar
More Featured Articles
Milwaukee Water Commons will host it's first event, "We Are Water," as a way to culminate its one-year anniversary and to get community members literally and figuratively closer to the lake. The event will take place on Sunday, Aug. 3 from 6:30 to 9 p.m. on the north end of Bradford Beach.
See More Stories In Milwaukee Buzz …
Four years ago, Jamie Rand read OnMilwaukee.com's "100 Things To Do in Milwaukee" article. Inspired, Rand decided she would complete all of the items on the list and, in doing so, found Brew City places she never knew existed. She also found the love of her life.
See More Stories In Milwaukee Buzz …
In May 2011, I wrote about the Milwaukee Public Library's recently installed green roof, which boasted not only a couple rows of solar panels, but 33,000 square feet of rainwater capturing and temperature moderating plants. Back then, the plants were in but they were little more than seedlings, so the roof didn't look very green. This week, I stopped in to check on the progress.
See More Stories In Milwaukee Buzz …
From Our Partners
A Kenosha couple says their nanny got drunk, and beat and killed their 3-month-old baby. Now, they're going after the website that recommended her.
See More Stories From wisn.com …
Eric writes:  So I finally gave in and ordered a tube of Proraso cream on Amazon.  However, while I was waiting for it to arrive, I sadly learned a couple days ago that I was just running out of the little travel-sized can of shaving gel that I was using.  And worse, I found this out this mid-shave! An Idea It was then that I had an idea to get me through that shave: I grabbed my squeeze-bottle of body wash from the shower, and added a drop of the stuff into the small amount of canned lather that I...
See More Stories From sharpologist.com …
Last week, Wisconsin Gov. Scott Walker finally got off the fence and called for the state's lawmakers to "repeal Common Core and replace it with standards set by people in Wisconsin." Clearly an attempt to motivate his base, Walker's statement -- like most anti-Common Core sentiments -- missed the mark on what the real problems [...]
See More Stories From schoolmattersmke.com …
Coming Soon On OnMilwaukee.com…
What's trending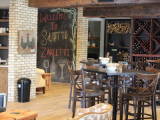 Salotto Zarletti
State Fair body art
July TV sweeps