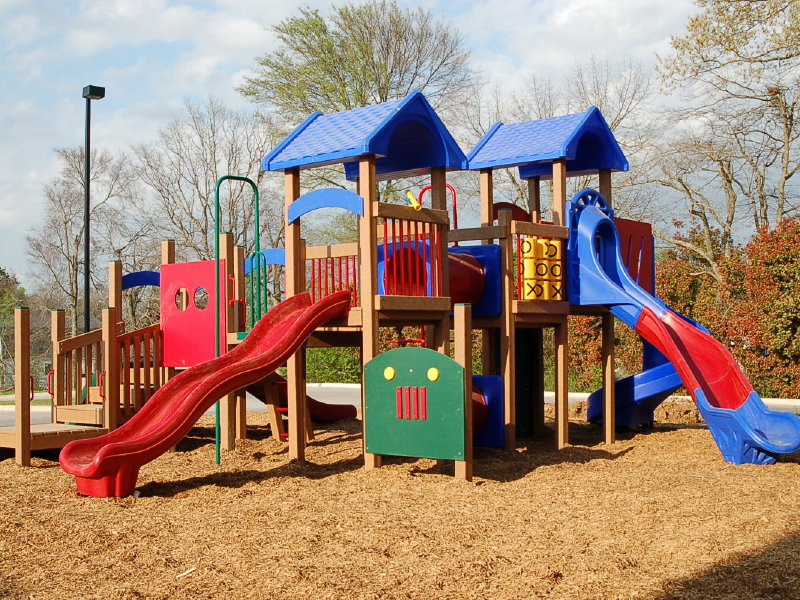 Still no plans for Humboldt Park playground
Recent events in Bay View's Humboldt Park have more parents wondering what happened to the playground equipment to give the kids have something to do in the park. Most of the summer has seen a sand pile blowing around where the swing sets and other big toys were kept.
In a note to constituents, County Supe Chris Larson admitted to wondering the same thing.
"I am also pretty upset that the playground is a big sand pile and there is no indication of when or what will be completed," Larson said.
The County Board member and current Democratic candidate for state Senate introduced a plan this to bring Parks Department staffing up to budgeted levels so that maybe some of the parks maintenance can get done when department heads say it will be.
Larson said he had heard this summer at various times that the new equipment would be in place "when it's warm out ... before summer gets going ... in May ... by the end of June ... and absolutely before the 4th of July." The latest projection is for Aug. 21, he said.
"The real issue here is that all the parks layoffs have had a severe effect on our parks county-wide, but no one in the current administration is willing to admit it," said the supe, whose known as no fan of Count Exec Scott Walker's monetary policies. "Many are turning a blind eye to the realities of a once great park system which is now rapidly declining.
Larson said he will be reviewing how parks workers are classified so they can all cover the needed work. With 20 more park workers laid off this year, their jobs are being covered by staff that are higher paid and have more skilled jobs to do than maintenance, he contends.
Cabs as cops: It's a program that's popping up in other cities and cabs in Milwaukee will now be considered "on patrol" for the police in certain parts of Milwaukee.
Appropriately named "Cabs on Patrol," the program will fit cabs from American United with "Cabs on Patrol" stickers to use as deterrent to street and property thugs.
Ald. Bob Donovan, the self-proclaimed crime fighter from the South Side, said it will put the eyes and ears of the cabbies in concert with police. In theory, the cabbies will call the cops or their dispatch center when they see nefarious behavior.
"Chief Flynn has said that public safety is not a spectator sport, and here's one more example of the private sector stepping up to the plate and offering to help keep Milwaukee safe," he said. "Criminals from now on may want to check first and make sure no cab drivers are watching while they're about to commit a crime."
The program has started in other cities, most recently in Colorado Springs, where citizens expressed fear after that city budget cuts caused police to sell its helicopter fleet and street lights to be turned off.
Last week Donovan was also in front of the cameras announcing the Jackson Park Safety Patrol, where residents in the park neighborhood will arm themselves with vests, cell phones and bikes to tour and report crime.
Right place, right time: Chalk up one more vote for Tom Barrett for governor.
A distraught infant father found solace from a helpful mayor earlier this month as Milwaukee Mayor Tom Barrett did some more good Samaritan work during the South Shore Frolics.
A Bay View man came out to discover his cars had been towed the morning of the Frolics since his Linus Street home was in the parade set-up area. Signs had been sporadically posted on streets in the area that temporary no parking zones would be around the Bay View parade route. As in times past, however, the city's Department of Public Works wasn't exactly thorough in putting up the signs, which are supposed to be some 30-feet or so apart. That wasn't the case on Linus Street.
The father, baby in arms and barefoot, was protesting the move and asking for help with a parade organizer to no avail, when the mayor, standing near by, heard his predicament.
After explaining the situation to the mayor and listening to the mayor explain city policy, he said the mayor turned and looked up and down Linus and saw the man was correct that the signs were not in easy-to-spot areas. He gave the man his card and Barrett told him to call his office the following Monday and City Hall would work with the City Tow Lot to get his cars out at no charge. The man did and his cars were freed up to later that Monday.
Pizza poll: It's a poll that no one is too shy to give an opinion for: Pizza squares or slices.
Festa Italiana and Palermo Pizza operatives took its pollsters to the Festa grounds last weekend and got the heated answer-61% prefer squares and just 38% dig into slices.
I go for slices.
Talkbacks
merkusa | July 26, 2010 at 10:23 a.m. (report)
There's a small play area - a few baby swings and a climber with slides - on the west side of the park by the splash pad. It isn't on one of the streets that goes through the park, but can be reached on the walking paths. Easiest access is to park on Howell, rather than Pine. We discovered it while walking through for the Fat Tire event at the bandshell.
Oldtimebayviewer | July 23, 2010 at 11:21 p.m. (report)
Because of the lack of playground equipment in Humboldt Park I have noticed an increase in visitors to the smaller playgrounds in the area, such as that by Beulah Briton. I use to really enjoy taking my young son to this park, but with the new crowds that keep accumulating, its really not family friendly anymore.
BVmom | July 23, 2010 at 6:15 a.m. (report)
Not having that playground equipment has made for a sad trip to the park this summer for my 3 year old daughter. we check to see if any progress is being made with every walk we take thru the park. and we listen for all those future dates. what a loss for the kids in the neighborhood this summer. why did they even tear it out if they didn't have something ready to replace it? poor kids.
Facebook Comments
Disclaimer: Please note that Facebook comments are posted through Facebook and cannot be approved, edited or declined by OnMilwaukee.com. The opinions expressed in Facebook comments do not necessarily reflect those of OnMilwaukee.com or its staff.