A few years ago, we OnMilwaukee.com editorial staffers did a couple wings challenges, but pitting places on the eastern sides of town -- Bay View, Downtown, East Side. This time, we decided to pit two beloved and acclaimed West Allis institutions to the test: TomKen's and Magoo's. Read more...
Best Of Dining
Plentiful portions of tasty gyros, spinach pies and much more have captured Milwaukee's heart for lunch, dinner or late-night noshing, as a repeat winner holds on to its title as Milwaukee's best Greek restaurant.
See More Stories In Dining …
Milwaukee Area Event Calendar
More Featured Articles
This morning, Growing Power's third National-International Urban Agriculture & Small Farm Conference announced two speakers - renowned food writers and thinkers Will Allen and Michael Pollan - for the opening night of the three-day event, held Nov. 7-9 at Potawatomi Hotel & Casino.
See More Stories In Dining …
Sometimes you like what you like, and Milwaukeeans have had a favorite French restaurant for years. It's good to be king, and even better to eat like one at this reader favorite.
See More Stories In Dining …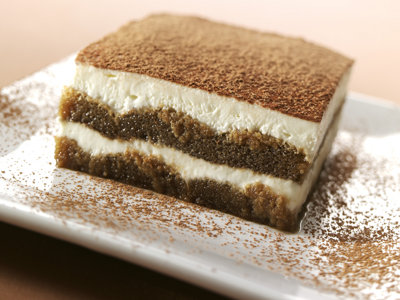 Almost all of us have gone to a restaurant at some point and said a version of, "Holy cow! I wish I could make this at home!" Well, wish no more. Milwaukee's top chefs ride to the rescue with a third serving of delicious restaurant-ready recipes.
See More Stories In Dining …
From Our Partners
The high performing International Baccalaureate middle school program that MPS board members and administration has been promising for the former Malcolm X Academy, 2760 N. 1st St., is an existing program. The plan is to move Rufus King International School - Middle Years Campus, currently housed in the former McNair Elementary, at 4950 N. 24th [...]
See More Stories From schoolmattersmke.com …
With a who's who of local Democratic elected officials in attendance at a Southside Organizing Committee event, gubernatorial candidate Mary Burke stole the show, announcing her support for driver's cards for undocumented residents.
See More Stories From milwaukeenns.org …
Growing up near an affluent town, I became aware of the have and have not scenario in my youth. Half my classmates came from wealth, & lived in private homes just like Dick, and Jane. The other half lived in apartments, and played stickball. One of my kindergarten classmates owned a pony!  Regardless of status, baseball ruled supreme, and the television carried an ad for Gillette featuring Pee Wee Reese, Don Zimmer, and Roy Campanella. These guys were inspirational to us, because like us...they never had a pony. Through baseball, men from humble backgrounds became icons of baseball, and lived...
See More Stories From sharpologist.com …
When choosing a bouquet, remember that it isn't only about the type of flowers; it's also about the style of the bouquet. When meeting with a florist make sure to express your preference in bouquet style early in the consultation. This will help with determining appropriate flower choices.
See More Stories From wedinmilwaukee.com …
Coming Soon On OnMilwaukee.com…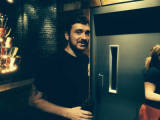 Pizza Man Waiter
Favorite donut shop?
italian dining guide
Then and now