Creating authentic pho, the Vietnamese dish that you can eat for any meal, is not easy, especially since to be real it has to contain tendon meat, which is chewier but adds flavor to the broth. Buddha Lounge on North Avenue, has a pho that is just like that served in Vietnam. Read more...
Top Story In Festivals Guide
Late this afternoon, the Rolling Stones announced that legendary blues singer-songwriter Buddy Guy will serve as the opener for the band's highly anticipated - and highly priced - Marcus Amphitheater show.
See more stories in Festival Guide …
Milwaukee Area Event Calendar
From Our Partners
Patrol officers will be on Wisconsin lakes in full force throughout the Memorial Day weekend to make sure boaters are acting responsibly.
See More Stories From wisn.com …
All the planning is done and you are in the home stretch. Now what? What can you do to keep yourself from going crazy the week before the wedding? Here are a few tips to get organized and KEEP CALM.
See More Stories From wedinmilwaukee.com …
  All across America on April 15th, people joined in protest, hoping to raise the federal minimum wage to 15 dollars per hour. Dozens of workers showed up to Milwaukee's #FIGHTFOR15 rally in UW-Milwaukee's union. Jaimie Anderson reports. The post UWM Students Rally for Higher Minimum Wage appeared first on Media Milwaukee.
See More Stories From mediamilwaukee.com …
In season 13, episode 24 of the TV show "King of the Hill," Hank Hill's neighbor, Kahn, is going through a depressive state. At the peak of the depressive state he groans while clutching an LP in his arms and says, "You know what I just realized?
See More Stories From www.radiomilwaukee.org …
Coming Soon On OnMilwaukee.com…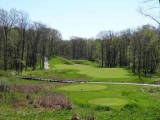 Best courses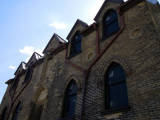 St. John de Nepomuc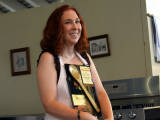 Recipe contest
PrideFest