OnMilwaukee.com reported this summer that Brown Bottle Pub was reopening, and in an effort to make this happen sooner than later, the Historic Brewers Hill Association (HBHA) will hold a fundraiser at the Brown Bottle on Nov. 19, 2014 at 5:30 pm. Read more...
Best Of Dining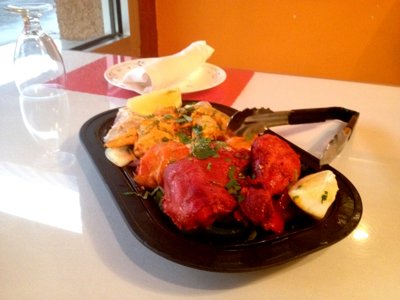 They say it's hard being the champ, with everyone trying to take the top spot from you, but one restaurant continues to dominate this category, winning for the eighth straight year.
See More Stories In Dining …
Milwaukee Area Event Calendar
More Featured Articles
Plentiful portions of tasty gyros, spinach pies and much more have captured Milwaukee's heart for lunch, dinner or late-night noshing, as a repeat winner holds on to its title as Milwaukee's best Greek restaurant.
See More Stories In Dining …
Bavette la Boucherie's Karen Bell has teamed with former Colectivo director of coffee George Bregar to open Company Brewing in the Stonefly space at 735 E. Center St., in Riverwest.
See More Stories In Dining …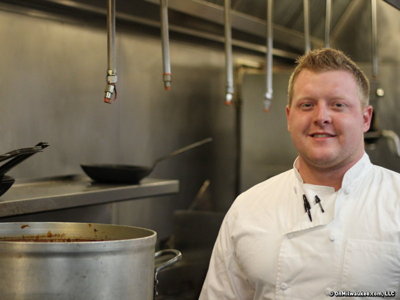 If you stopped over at Rustico for lunch or dinner on Monday, you may have noticed a closed sign in the window. That's because the restaurant is getting a bit of a facelift. Changes start with a brand new menu, which rolls out on Tuesday, October 21.
See More Stories In Dining …
From Our Partners
In mid-October, five area teachers were honored by the Education Deans of Greater Milwaukee for their work in service learning,  "... a form of experiential learning where students apply academic knowledge and critical thinking skills to address genuine community needs." Their projects - which range in scope from environmental activism to artistic expression and humanitarian [...]
See More Stories From schoolmattersmke.com …
Hot on the heels of Sharpologist's coverage of the Rockwell razor and the Beluga razor comes the Thomas Clipper on Kickstarter.  The Thomas Clipper razor has a stainless steel handle with a chromed Nickel head. Thomas Clipper Background From the campaign page: "Matt and Tony are good friends who share a passion for making something better: something that supports passionate and talented people, something that they would be proud to own and something that is built to last. Together they're dedicated to bringing you the best shave you can get outside of a barber shop. "Each handle is made to...
See More Stories From sharpologist.com …
When choosing a bouquet, remember that it isn't only about the type of flowers; it's also about the style of the bouquet. When meeting with a florist make sure to express your preference in bouquet style early in the consultation. This will help with determining appropriate flower choices.
See More Stories From wedinmilwaukee.com …
Coming Soon On OnMilwaukee.com…
Favorite doughnut shop?
italian dining guide
12 years of Tess
Then and now