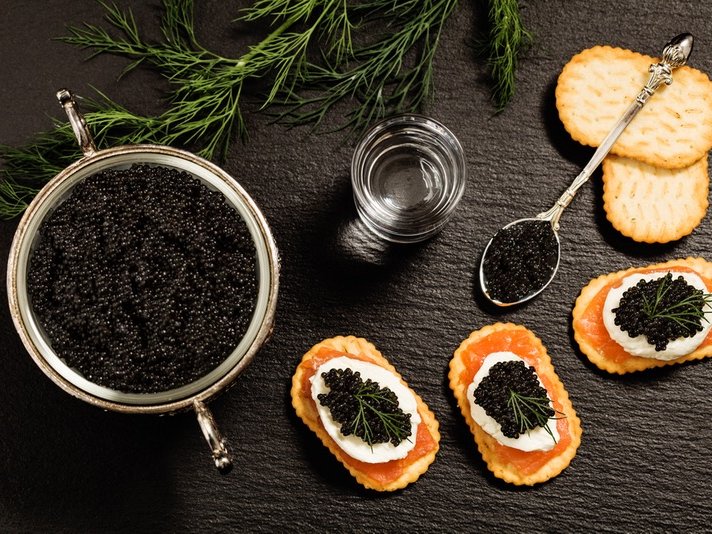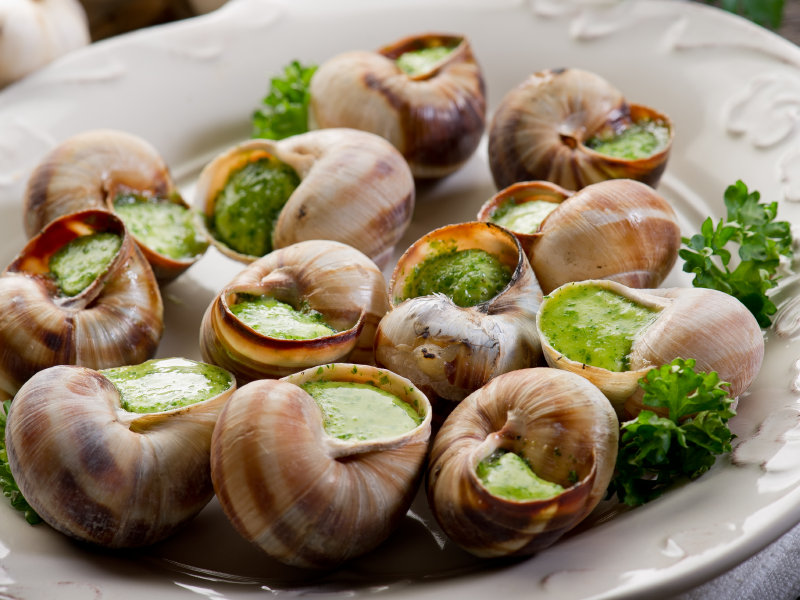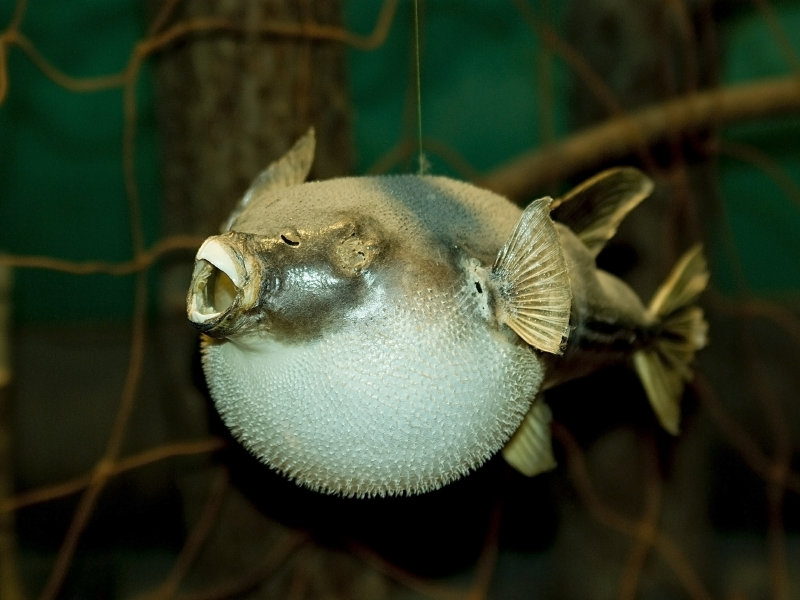 100 foods to eat before you die and where to find them in Milwaukee
The Facebook "100 Foods to Eat Before You Die" was all the buzz on the internet in 2012.
The list, which is really a quiz to shame you into trying more foods or in some cases brag to friends about how culinarily adventurous you are, caught my attention a while back when a friend sent it over to me and asked me how many of the foods I had tried.
I looked the list over, checked off a few things, laughed at some of the items that were included, and wondered how things like this ever end up being popular.
But, then I began to wonder how many of the items on the list I could find locally. In fact, I got a little bit obsessed with the idea of finding them all. So, I started an extensive internet and in-person city search. I discovered that most of the foods on the list can, indeed, be found here. Pretty impressive for a town we sometimes call "Smallwaukee."
So, read down the list and mark off what you've tried. Better yet, seek out something new that you haven't yet experienced. And, if you have any favorite spots to get items that I neglected to mention, let us know in the Talk Back Feature!
Abalone – First one on the list, and it's a complete bomb. Turns out that abalone isn't a big seller in Milwaukee, so the fish markets don't keep it in stock. However, the nice fellows at the St. Paul's Fish Market here in town did point me to a great online source where sashimi grade abalone can be found for $32.99 a pound. Check out Catalina Offshore

for details.

Absinthe – Fortunately, No. 2 was a lot easier. You don't have to travel very far to pick up a bottle of this legendary distilled spirit. Just head over to Great Lakes Distillery, 616 W Virginia St., where they not only sell the liquor, but also the proper gear to go with it.
Alligator – Not something you see every day, but there's a restaurant where you could eat it just about every day if you wanted to. Order up the Cajun stir fry at Crawdaddy's, 6414 W. Greenfield Ave., and you'll get alligator meat, alligator sausage, Andouille sausage, surimi and crawfish tail meat quickly tossed with oriental mixed vegetables and a Cajun garlic pepper sauce.
Baba Ghanoush – There are a few places to get good baba ghanoush in Milwaukee, but very few compare to Shahrazad, 2847 N. Oakland Ave. You'll be delighted by the texture of this smooth puree made from roasted eggplant and tahini. And, maybe best of all, you can wash it down with a delicious cup of Turkish coffee.
Bagel and lox – Milwaukee isn't exactly New York, but you'll find a respectable bagel and lox plate if you stop over for breakfast at The Knick, 1030 E Juneau Ave.
Baklava – Again, there doesn't seem to be a shortage of baklava in Milwaukee, but the Middle Eastern style baklava at Casablanca, 728 E. Brady St., seems to win frequent accolades from fans online.
BBQ Ribs – This is one of the items on the list that gave me pause. Come on! Unless you're a vegetarian, I'm going to bet you've experienced barbequed ribs. But, hey, they're tasty. So, try them out again for good measure! Go for the classics by visiting Speed Queen, 1130 W. Walnut St., or Ashley's Que, 124 W. National Ave., where you can get classic ribs as well as a variety of pork cuts, including shoulder. Or pick up a rack at Smoke Shack, 332 N. Milwaukee St., where you can choose from a variety of sauces, including a house-made barbeque made with chocolate.
Bellini – Try the Graffiti Bellini at Ryan Braun's Graffito, 102 N. Water St., for $10. It's a refreshing mix of Peach Bacardi, lemon juice, simple syrup, angostura bitters, and prosecco.
Birds Nest Soup – This probably seems a little bit bizarre to the uninitiated. And, admittedly, it's one of the items on this list that I've never tried. Interestingly, it's an ancient dish. Rumor has it this Chinese delicacy first made the scene in Milwaukee in 1923 when Charles Toy opened his restaurant

, the Oriental Room in "The Toy Building" on 2nd Street. Unfortunately, I can't seem to find a source for the soup here in 2013, but Silver Seafood in Chicago appears to have it

on the menu

.

Biscuits and gravy – This seems like a pretty ordinary item to end up on a "top 100" list, but who am I to judge? I love biscuits and gravy. Don't miss the version at Blue's Egg, 317 N. 76th

St.,which can be ordered for breakfast, brunch, or lunch.

Black Pudding – Pudding made with blood? Don't judge until you've tried it. Head over to Brocach Irish Pub, 1850 N. Water St., for brunch and order the Big Irish Breakfast for $11.50 to sample this delicacy.
Black Truffle – Pay a visit to Glorioso's Italian Market, 1011 E.Brady St., where you can order the real thing direct from Italy when in season, or choose from a variety of truffle sauces, oils, or butter to embellish your next party dish. If you'd prefer to eat your truffles at a restaurant, your best bet will probably take place during the month of February – just in time for Valentine's Day.
Borscht – This soup is popular in many countries in Eastern and Central Europe, where it has countless variations. Fortunately, there is even a spot in Milwaukee where you can try more than one variety. Benji's Deli, 4156 N Oakland Ave., serves up both beet and cabbage borscht for between $3 and $6 a bowl.
Calamari – Lots of restaurants serve up fried calamari as an appetizer, but it's not always the greatest. When I order calamari, I'm looking for a light, non-greasy texture with lots of flavor and usually a delicious dipping sauce. Sometimes it happens, sometimes it doesn't. So, why not opt for something a little less predictable, like the salt and pepper calamari at Kyoto, 7453 W. Layton Ave.? Or the sauteed calamari with spinach, chile flakes, olive oil and lemon at Bosley, 815 E. Brady St.?
Carp – Although plentiful, carp isn't exactly a fish you'll typically find on restaurant menus. So, you may need to take a fishing trip and catch a carp yourself. Or start putting pressure on your favorite restaurants to take it on.
Caviar – One of the sure-fire places to find caviar is at your local sushi bar, where it's used frequently as an addition for sushi and maki. At Kanpai, 408 E Chicago St., you can sample flying fish, salmon, or smelt caviar a la carte for between $5 and $7.
Cheese Fondue – The most obvious place to find fondue of all sorts would be at The Melting Pot, 19850 W Bluemound Rd. in Brookfield. Choose from spinach artichoke, cheddar, fiesta cheese, Swiss, or fondue made from a Wisconsin trio of cheeses including fontina, butter kase, and buttermilk blue

Chicken and waffles – Ashley's Que at 124 W. National Ave., offers these as a fairly regular special. Get two w

affles, buttered and dusted with powdered sugar, southern fried chicken, and a beverage for only $8.99.

Chicken Tikka Masala – There are a variety of places to get this Indian classic here in Milwaukee, but a favorite spot is Royal India, 3400 S 27th St., which is also available with paneer (another ingredient on this list) for vegetarians.
Chile Relleno – Again, this Mexican classic is fairly easy to find. But, my recommendation would be to head over to Riviera Maya, 2258 S Kinnickinnic Ave., in Bay View. Their version isn't nearly as heavy and greasy as it can be at other restaurants, plus the chiles come stuffed with the filling of your choice, including garlic shrimp, Xel-ha's combination (pork, steak, bacon and chorizo), steak, chicken, pulled pork, shredded beef, chorizo, papitas (potatoes, poblanos and corn), calabacitas (zucchini, corn, oregano and bell peppers).
Chitlins – Head over to Mr. Perkin's Restaurant, 2011 W. Atkinson Ave., for plates of soul food, including this southern classic made from pig intestines. Keep in mind,

Mr. Perkins' is only open Wednesdays through Saturdays and closes most days at 3:30 p.m.

Churros – Treat yourself to churros – Mexican's solution to the donut -- in a variety of delicious flavors at Lopez Bakery, 1601 W Lincoln Ave.
Clam Chowder – The Manhattan style chowder at The Soup Market, 2211 S. Kinnickinnic Ave., in Bay View gets accolades for its version of this East Coast classic. If you prefer bar food and New England style chowder, head over to Hooligan's, 2017 E. North Ave., on Fridays for a steaming bowl of their cream based version.
Cognac – You can't beat the selection, or the expert advice you'll find if you'd like to do tastings of more than one variety of this upscale brandy at The Palm Tavern, 2989 S. Kinnickinnic Ave., in Bay View.
Crab Cakes – It shouldn't be a surprise that some of the best crab cakes in the city can be found at the fish market. St. Paul Fish Company, 400 N. Water St., in the Public Market does a great job with these shellfish delights.
Crickets – You're not going to find these as a regular offering in Milwaukee – at least nowhere of which I'm aware. But, keep your eyes open if you're interested in chomping on this delicacy. A couple of years ago, Cempazuchi Comida Brava, 1205 E. Brady St., served up dried crickets at its Dia de Los Muertos celebration.
Currywurst – Try Germany's popular spicy snack, sliced sausage served with a zesty tomato-curry sauce … where else? At The Old German Beer Hall, 1009 N. Old World 3rd St., of course!
Dandelion Wine – The last time I tasted dandelion wine it was from a bottle in my aunt and uncle's cellar that they made themselves. Unfortunately, homemade seems to be the way to go with this humble brew. But, if you'd really like to get a taste, you can order a bottle from the Village Winery

in Amana, Iowa, for just $10.95.

Dulce De Leche – Get your authentic dulce de leche at El Rey, 3524 W. Burnham St., and experience this caramelized goat milk-based confection.
Durian – No other fruit appears to create such conflicting opinions. This Southeast Asian fruit is tasty, but its smell has been described as "sweaty socks," "road kill," and worse. Nonetheless, you can find a great selection of hard-to-find fruits, including Durian, at Pacific Produce, 5455 S. 27th St.
Eel – A nice introduction to this tasty sea creature would probably be in the form of sushi. I'd recommend the eel and avocado roll from Screaming Tuna, 106 W. Seeboth St., a creamy roll topped with sweet eel sauce. And no, eel isn't served raw.
Eggs Benedict – This breakfast staple is everywhere. But it's not necessarily good everywhere. Hollandaise can be tricky, and you want a place that does it justice. My favorite spots to get the classic breakfast would include Blue's Egg, of course. But, there's also good versions to be had at Buckley's Restaurant and Bar, 801 N. Cass St., and Café at the Plaza, 1007 N. Cass St.
Fish Tacos – The salmon tacos at Cempazuchi Comida Bravo, 1205 E. Brady St., are worth a stop. As are the tilapia tacos at Hinterland Erie Street Gastropub, 222 E. Erie St., served as part of its Taco Tuesday special.
Foie Gras – Two places come to mind when I think of foie gras – Sanford, 1547 N. Jackson St., where Chef Aprahamian's masterful treatment of the unctuous liver is always expert, and C. 1880, 1100 S. 1st St., which also deserves kudos for its inventive use of this sometimes controversial ingredient.

Fresh Spring Rolls – EE Sane, 1806 N. Farwell Ave., serves up some of the freshest rolls in the business. Get an order to counteract the deliciously spicy curries.
Fried Catfish – Don't miss the fried catfish at Ashley's Que, 124 W. National Ave., where you can order the tender fish as part of a dinner entrée or on a sandwich.
Fried Green Tomatoes – Get these tart, crisp summer favorites all year round at Maxie's Southern Comfort, 6732 W. Fairview Ave. Or wait for them to appear as a seasonal special among the offerings at Odd Duck, 2352 S. Kinnickinnic Ave. You won't be sorry.
Fried Plantain – Some of the best plantain chips in the city can be found at Cubanitas, 728 N. Milwaukee St.; but, you shouldn't stop there. Try the tostones (fried green plantains) and the platanitos maduros (sweet plantains) and experience the full range of flavors from this banana-like fruit.
Frito Pie – You're probably best of making this one up at home. Made from a mixture of chili, cheese, and corn chips, it's pretty foolproof. But, leave it to Ian's Pizza, 2035 E. North Ave., to put the Fritos, chili and cheese combination on a pizza. It was a special in September 2012, so we'll see if it returns in 2013.
Frogs' Legs – Grab a glass of wine at the bar and try these French delicacies in style. Pastiche, 3001 S. Kinnickinnic Ave., in Bay View serves these up right, deep-fried in a light batter, with remoulade sauce.
Fugu – Turns out if you want to indulge in this Japanese delicacy, your best bet is to head south to Chicago to the only Midwest restaurant serving this rare blowfish. Ai in Chicago offers a six course fugu fish feast. Just $338 for two. More information at aichicago.us
Funnel Cake – These fried batter cakes coated with powdered sugar are a gut-bomb, but they're delicious. Get them at the Wisconsin State Fair, or from Tres Flores Funnel Cakes at a variety of festivals during the summer months.
Gazpacho – This is another food that it's best waiting for. Get some of the best during the summer months when tomatoes are at their peak at Beans and Barley, 1901 E. North Ave.
Goat – Grab a delicious dish of spicy goat vindaloo at Mayura Indian Restaurant on Farwell Avenue. If you'd prefer to take some home and cook it yourself, Samah Middle East Ethnic Grocery at 851 W. Layton Ave. offers a full selection of Halal/Zabiha meat, including goat.
Goat's Milk – Goat cheese doesn't count! Fortunately, you can find goat's milk at a variety of supermarkets in town, including Outpost Natural Foods Coop and Whole Foods Market.
Goulash – You'll find warm, comforting Hungarian beef goulash at Mader's, 1041 N. Old World 3rd St., Karl Ratzsch's, 320 E. Mason St., and fork-tender venison goulash on Friday's at Ilija's Place, 3701 E. Squire Pl., Cudahy.
Gumbo – Gumbo is nothing more than a southern stew. But, it takes skills to get it right. Order the Gumbo Ya Ya at Crawdaddy's, 6414 W. Greenfield Ave., made with chicken, sausage, ham and okra in a rich broth with rice.
Haggis – Haggis is a love or hate proposition. A Scottish sausage made from sheep or calf offal, suet, oatmeal and seasoning, boiled in a bag, it's known as an acquired taste. One of the only places I know of to get a bit of haggis is McBob's, 4919 W. North Ave., where you can order the Trinity appetizer comprised of Scotch egg, Irish spring roll and Haggis for $10.50.
Head Cheese – European-style headcheese is made by cooking meaty bits of a pig's head with seasoning, then chopping or grinding it and pressing it into a cheese-like loaf, emulsified in its own fat. Malone's Fine Sausage of Milwaukee, 300 W. Walnut St., has been selling two styles of headcheese – hot and mild – for more than 30 years. Buy their product at a variety of supermarkets in Milwaukee, including Pick 'n Save and Piggly Wiggly stores.
Page 1 of 2 (view all on one page)

Next >>




Facebook Comments
Disclaimer: Please note that Facebook comments are posted through Facebook and cannot be approved, edited or declined by OnMilwaukee.com. The opinions expressed in Facebook comments do not necessarily reflect those of OnMilwaukee.com or its staff.