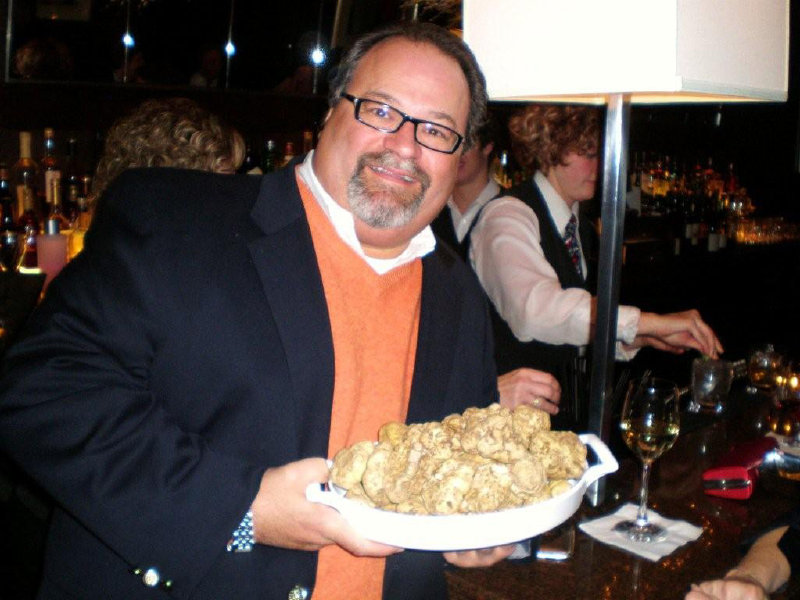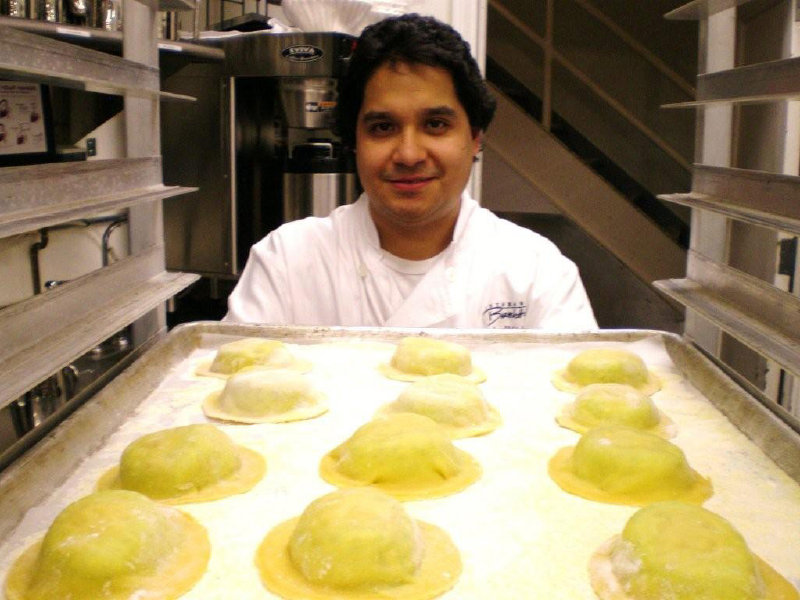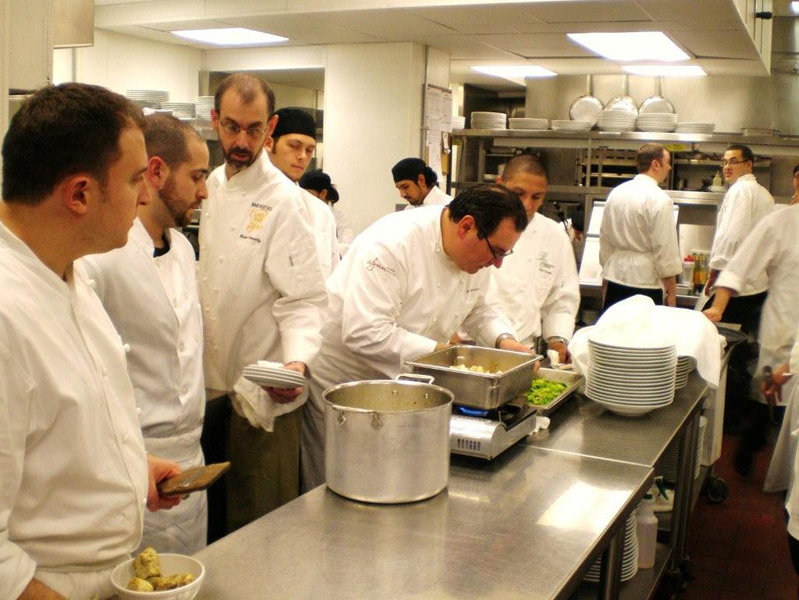 Bartolotta's truffle dinner strikes white gold
On a trip to Las Vegas earlier this year, I first tasted the food that comes from a kitchen run by James Beard-winning Chef Paul Bartolotta, a Milwaukee native who is a partner with his brother Joe in the Bartolotta restaurants in Milwaukee.
It was -- and I know this sounds too superlative, but here goes -- one of the best meals I've had ever, anywhere. And perhaps it was the best. But that's just too hard a thing to commit to.
Last night, Paul Bartolotta was back in town for the Bartolotta Restaurants' annual truffle dinner at Bacchus, and the Bartolottas pull out all the stops for this foody-est of all foody events in Milwaukee.
All the executive chefs -- Adam Siegel of Lake Park Bistro and Bacchus, Juan Urbieta of Ristorante Bartolotta and Pizzeria Piccola, Brent Perszyk of Mr. B's Steakhouse, and Carlos Deleon and Felix Rosado of Bartolotta Catering Company -- pitch in and staff is brought in from all the restaurants, too, to guarantee an experience that matches the $350 price tag.
The white truffle is the gem of Piemonte, as well as central Italy and in Croatia and on the Istrian peninsula. The perfumed fungi are rare and don't travel well, so while they are expensive even in Italy, the fact that they must be shipped in a hurry only adds to their cost here.
But the musky, earthy sent of this underground jewel, extracted from the earth by solitary (and secretive) truffle hunters and their trusty dogs, adds depth, flavor and its heavenly perfume to a dish.
When Paul Bartolotta is making those dishes with the help of the top chefs in Milwaukee, it can't fail.
Unless, that is, your truffles don't arrive in time, which was this year's fear, thanks to the snow, ice and freezing rain that brought Mitchell International Airport to its knees yesterday. Luckily for the few dozen diners that filled the glass-enclosed dining room, with views out to the picture-perfect, snow-capped trees on the deck, the truffles managed to get into town just before the storm.
Those diners, minus a few who backed out at the last minute due to the weather, were wowed with five courses of mostly Piemontese-inspired food and a range of perfectly complementary wines. Among the diners was Knut Apitz, the legendary chef at Grenadier's, who received a touching tribute from Paul Bartolotta.
The choice of cuisine was, perhaps, obvious, since the white truffle is associated with Piemonte, especially the city of Alba in the Langhe and the towns of Moncalvo and Murisengo, which have truffle markets and annual truffle fairs that draw huge crowds to the Monferrato, just to the north.
And since Paul Bartolotta is a guru of classic Italian cooking -- that is simple and hearty, yet elegant and delicious -- you'd be silly not to expect, creamy polenta with Fontina cheese and a healthy dash of truffle shavings on top. Or agnolotti del plin (plin meaning "pinch" in Piemontese), meat-stuffed ravioli with another dash of truffle on top.
Bartolotta also served up his trademark ravioli with an egg yolk inside, a dish he learned as an apprentice in Italy, and that he has continued to perfect. The dish is deceptive, because while it looks pretty straightforward -- and has a deliciously silky texture when the yolk is popped -- cooking it long enough to finish the ravioli but not so long that the yolk becomes hard-boiled is a delicate game.
There was also a dish of plump, tender langoustines in capon broth (with, natch, white truffles) and the main dish was guinea fowl -- rarely seen here but common in Europe -- with chestnuts, porcini mushrooms and truffles.
It all finished with a warm/cold dessert of apple crepes with Moscato sauce and a scoop of vanilla bean gelato.
Of course, each course arrived paired with an appropriate wine: from the California viognier that enhanced the polenta to the sumptuous, full-bodied nebbiolo from Barbaresco.
There's no arguing that $350 is a lot of money for a meal, but truffles are not cheap -- that's no secret -- and the Bartolottas are not stingy with them, either. Each dish -- except dessert -- included truffles and they were well in evidence. Add in the great experience of the warm dining room with a view to the snowy landscape, the great conversation and the chance to chat with Paul and Joe and their chefs about the food, and -- as you might imagine -- there were smiles galore.
Talkbacks
Z_boy | Dec. 12, 2007 at 11:50 a.m. (report)
Who says money can't buy happiness?!? At $350, it's a meal I won't ever get a chance to eat. Too bad because I bet it's absolutely fantastic!
Facebook Comments
Disclaimer: Please note that Facebook comments are posted through Facebook and cannot be approved, edited or declined by OnMilwaukee.com. The opinions expressed in Facebook comments do not necessarily reflect those of OnMilwaukee.com or its staff.