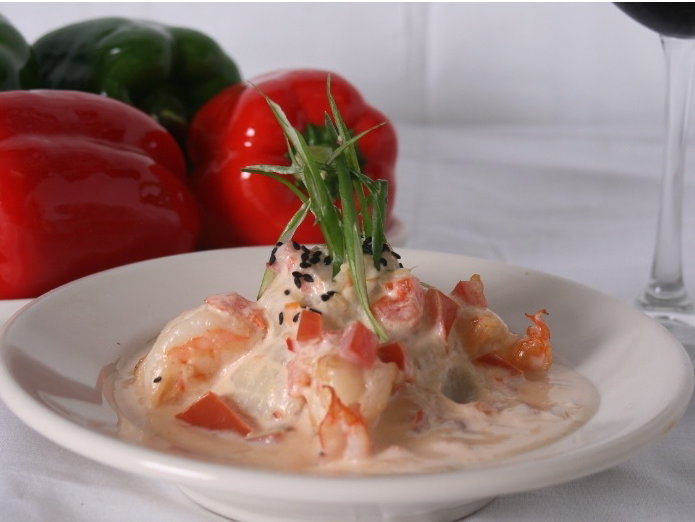 Milwaukee's best appetizers, 2009: La Merenda
The votes are in, and the winners have been selected for OnMilwaukee's Best Dining 2009. The results of this readers' poll, including an editors' pick, are available in this series of articles that run all October long during Dining Month on OnMilwaukee.com.
On the Web site for his restaurant, La Merenda, owner Peter Sandroni uses a quote to help explain the origin of his establishment's name.
"The Italian word 'mero' stands for wine which has not been tampered with. But as such wine is bound to go to one's head if not accompanied by something to eat, it is ritually accompanied by a merenda. La Merenda cannot be confused with the modern snack. The snack is snatched, la merenda is shared." -- Patience Gray, "Honey From a Weed: Fasting and Feasting in Tuscany, Catalonia, the Cyclades and Apulia," (1986)
That's a pretty good summation of La Merenda, 125 E. National Ave., where the focus is small plates from around the world. If you crave the Italian specialty osso buco, Indonesian sambal goreng udang, Spanish patatas bravas or Colombian empanadas, you'll find something to nosh at La Merenda, which is literally translated in Italian as "snack."
OnMilwaukee.com readers chose La Merenda, a bright, festive spot located in a renovated woodworking shop, as their favorite spot for appetizers by a healthy margin over the runner-up, Maxie's Southern Comfort.
In a review of La Merenda, OnMilwaukee.com dining critic Amy Schubert said: "Service here is friendly, the mood upbeat and the atmosphere fun and lively, making La Merenda a great stop for light-hearted, devil-may-care dining; if you need a little color in your life, put this restaurant on your short list of places to visit, and go with friends so you can sample more fun, ethnic offerings."
OnMilwaukee.com editors' choice: Maxie's Southern Comfort
Runners-up:
2. Maxie's Southern Comfort
3. Water Buffalo
4. Swig
5. Elsa's
6. Palomino
7. Café Centraal
8. Dream Dance Steak
9. Trinity Three Irish Pubs
10. Nessun Dorma
11. Heaven City
12. Cafe Manna
13. Bombay Sweets
14. Eagan's
15. Ginger
16. Tulip
Talkbacks
Conor8it | Oct. 7, 2009 at 9:10 a.m. (report)
Love La Merenda! Best restaurant in town. Hands down.
Facebook Comments
Disclaimer: Please note that Facebook comments are posted through Facebook and cannot be approved, edited or declined by OnMilwaukee.com. The opinions expressed in Facebook comments do not necessarily reflect those of OnMilwaukee.com or its staff.