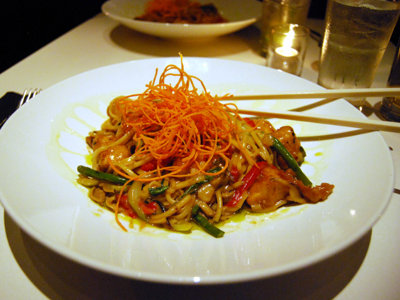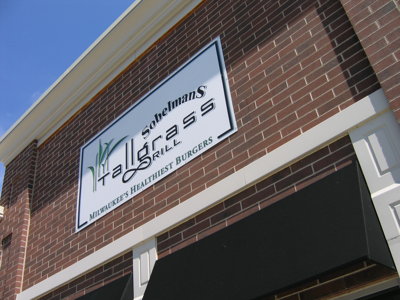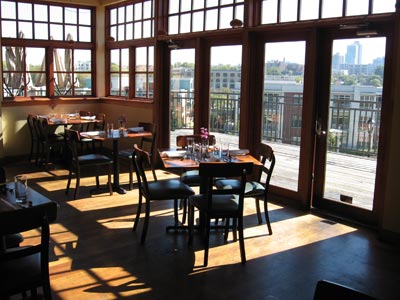 National trends nourish Milwaukee's dining scene
October is the third annual Dining Month on OnMilwaukee.com. All month, we're stuffed with restaurant reviews, delicious features, chef profiles, unique articles on everything food, as well as the winners of our "Best of Dining 2009."
Undoubtedly, there is a basic trio of characteristics underlying any city's dining culture regardless of current trends: tradition, geographic location and population. These factors are intricately intertwined to feed and define another, and shape the flavor of our dining scene.
In Denver, food picks up on neighboring southwestern and mountain influences. In Boston, it takes advantage of ocean proximity and focusing on seafood. In Portland, progressive political and social trends make inroads on menus for hyper-focused local, sustainable eating. And, here, the predominantly German influence coupled with locally produced goods push beer, cheese and European traditions onto our plates.
Milwaukee's dining scene -- like the ones in these other cities -- is influenced by a number of national trends -- local, sustainable sourcing of ingredients, specialization and dining districts -- that have changed both the way we eat and the way we think about eating.
Local, sustainable eating
What may very well have started in the Pacific Northwest and came to typify Portland's dining scene, simultaneously sparked a trend nationwide.
"There's a heavy emphasis on regional cooking, paying particular attention to the farm-to-table connection," says Grant Butler, a staffer at Portland's Oregonian newspaper. "A lot of Portland restaurants are 'locavore' focused, trying to glean as many ingredients as possible from local sources."
Local, local, local. If any trend has made inroads into uprooting the affects of tradition, location or population, it is the exploding passion for local, sustainable food.
The trend was sparked in cities like Portland, New York and Austin, but phrases like "locally grown," "sustainably-raised" and "fresh daily" have since plunged onto nearly every menu nationwide.
For any sizable city, it's nearly impossible to ignore the emphasis on regional cooking and this goes for chefs, diners and restaurateurs alike.
"It is becoming increasingly common to see regions or states listed on a menu next to the items," says Kyle Cherek, host of the television show "Wisconsin Foodie."
"It's also becoming less of an anomaly to see restaurant menus change distinctively based on season."
We've leaned on Wisconsin staples like cheese, beer and beef in the kitchen for decades. And now, as we see a re-emergence of favor for locally grown foods, we see those same products coming back to the forefront, only this time, the trend is to elevate them.
"I think consumers are being educated on the value of local because we go the farmers' market, we get to meet the farmer that grew the spinach or made the pesto," says Madison Magazine's Shayna Miller. "Consumers can then learn to appreciate the craftsmanship of local farming and more importantly, the absolute freshest local ingredients."
Wine and cheese pairings are more accessible and craft beers dominate restaurant taps and pour their way into entrée recipes. Residents have come to cherish the precious seasons for Door County cherries and morel mushrooms. As everything moves back toward do-it-yourself, restaurants have returned to making even the basics from scratch and increasing the buzz about Slow Food and local sustainability.
"(In Boston) many of the area restaurants that are traditional stalwarts focus on seafood: Union Oyster House, Legal Seafoods or Jasper White's Summer Shack because that is what's local to us," says William McAdoo of the blog, "Boston Foodie."
"Boston is truly a very international dining scene. But, the overall trend is toward more locally sourced and produced ingredients."
Resisting the recession through specialization
The drive toward locally grown products in restaurants is an obvious one -- we've all heard about it. What's perplexing is not that environmental conditions have finally scared us enough to source closer to home, but that restaurants have been able to make such sizable leaps forward in such incredibly down economic times.
Page 1 of 2 (view all on one page)
Next >>
Facebook Comments
Disclaimer: Please note that Facebook comments are posted through Facebook and cannot be approved, edited or declined by OnMilwaukee.com. The opinions expressed in Facebook comments do not necessarily reflect those of OnMilwaukee.com or its staff.