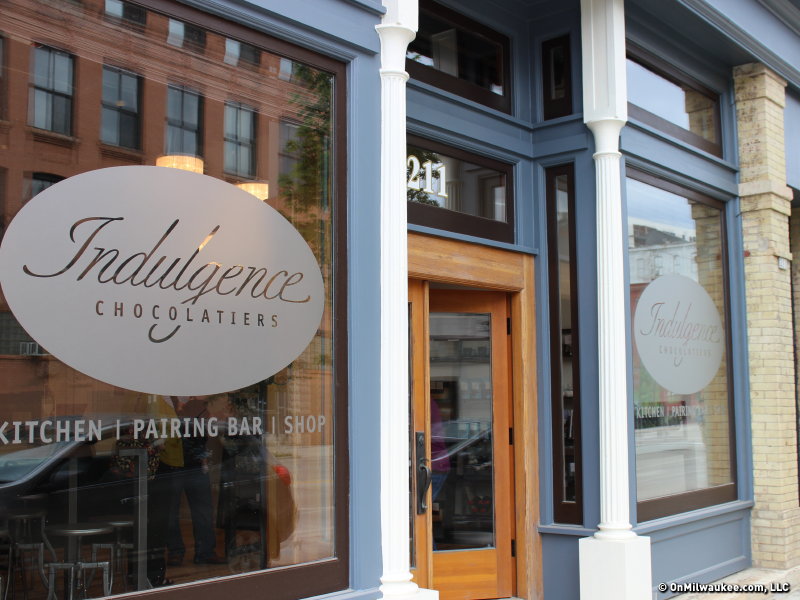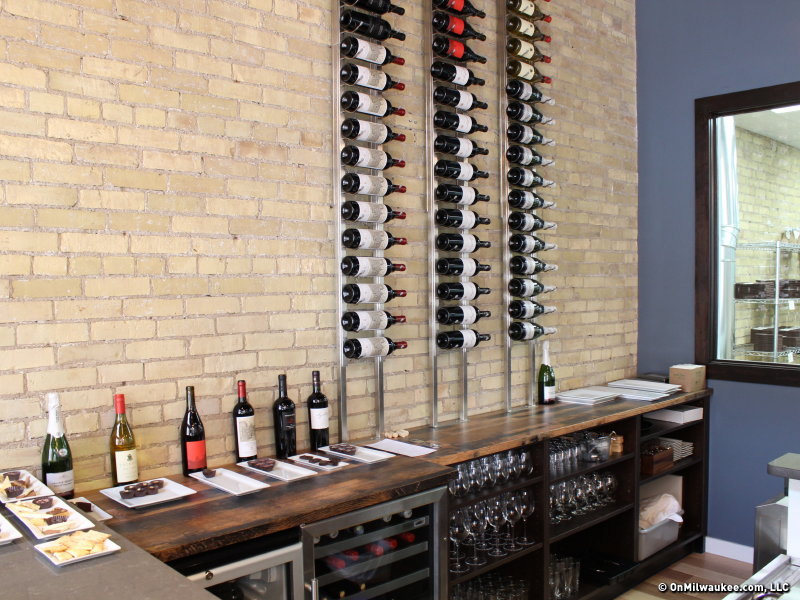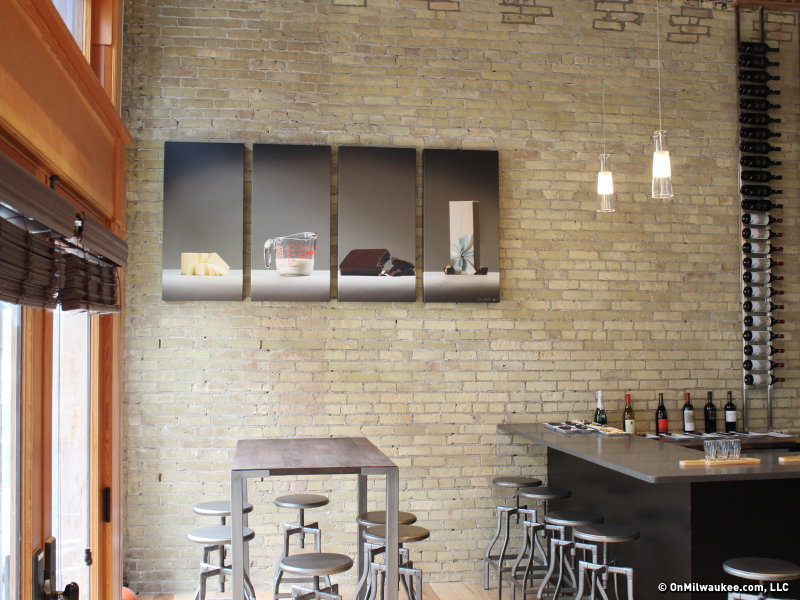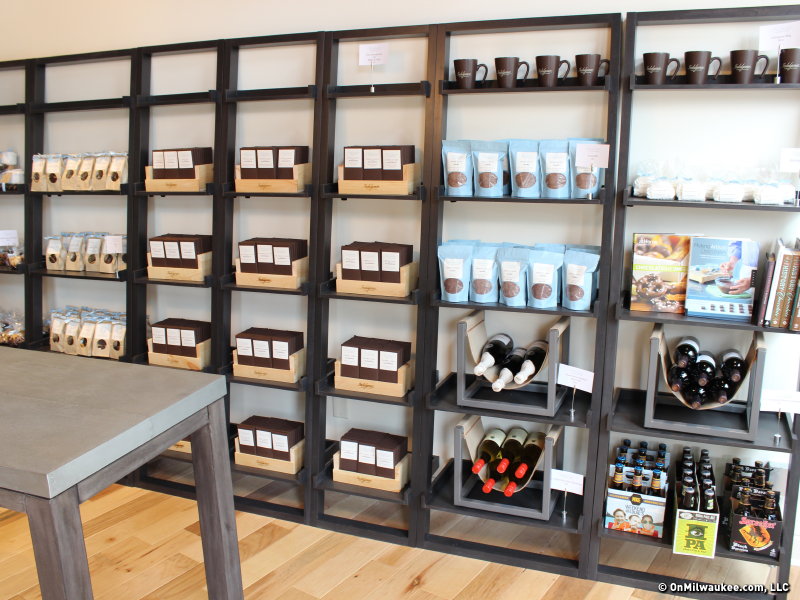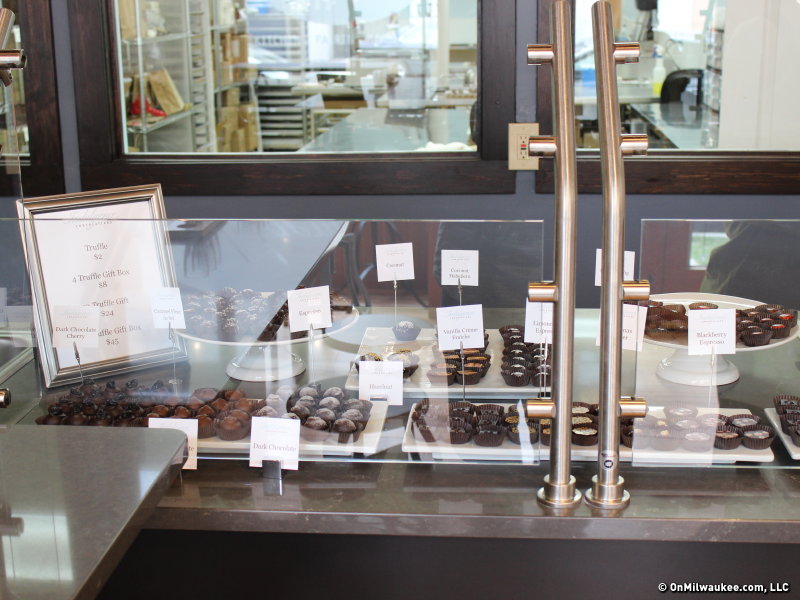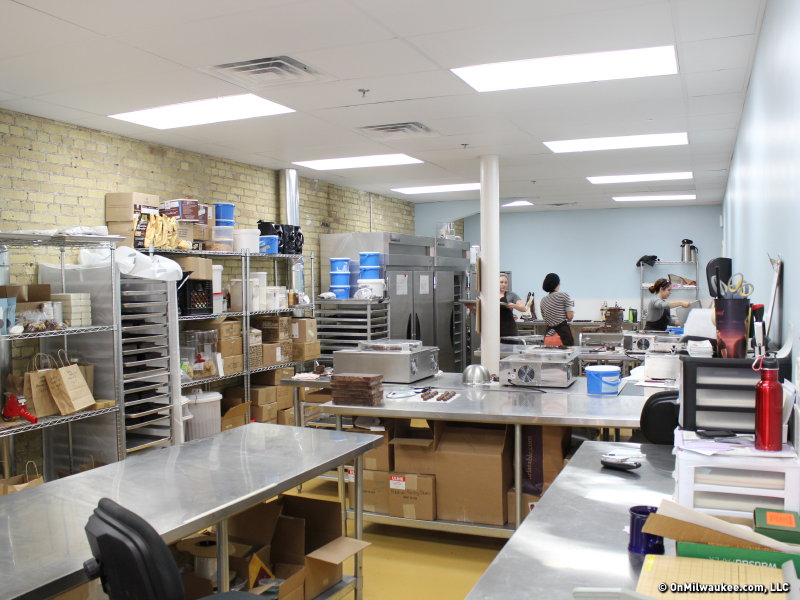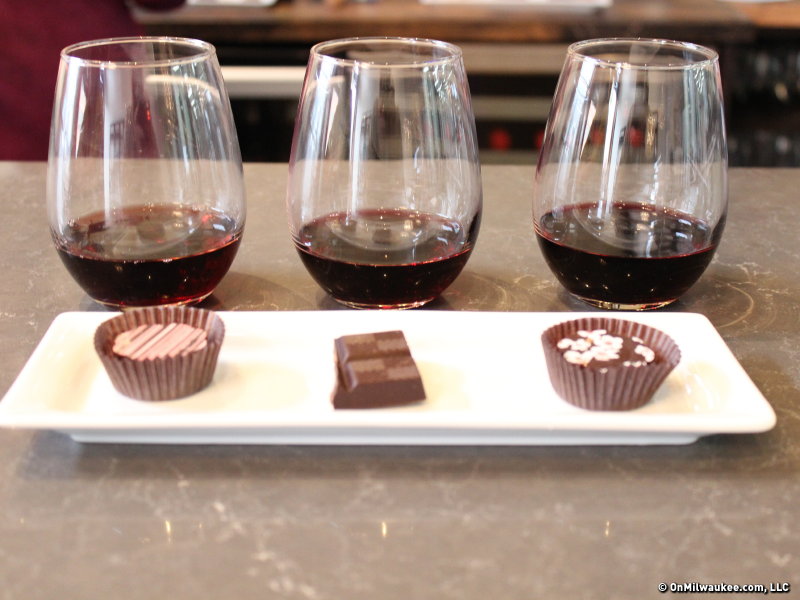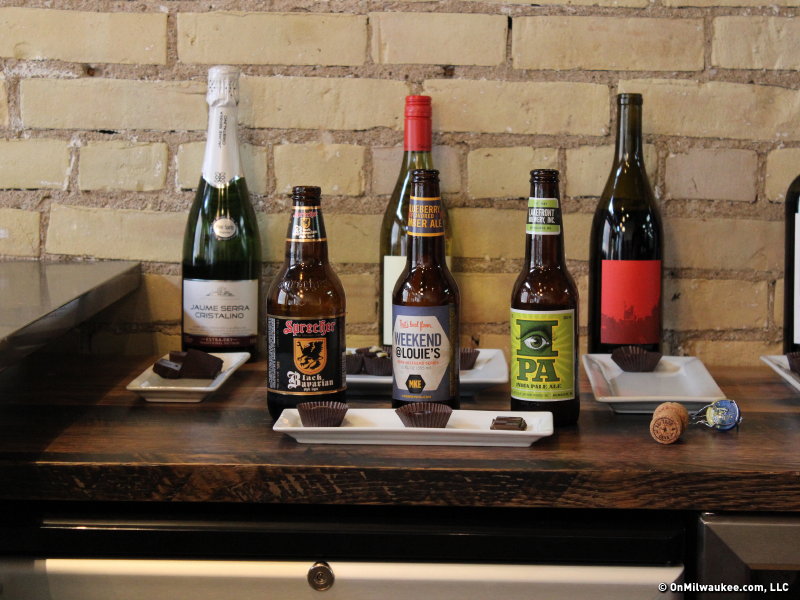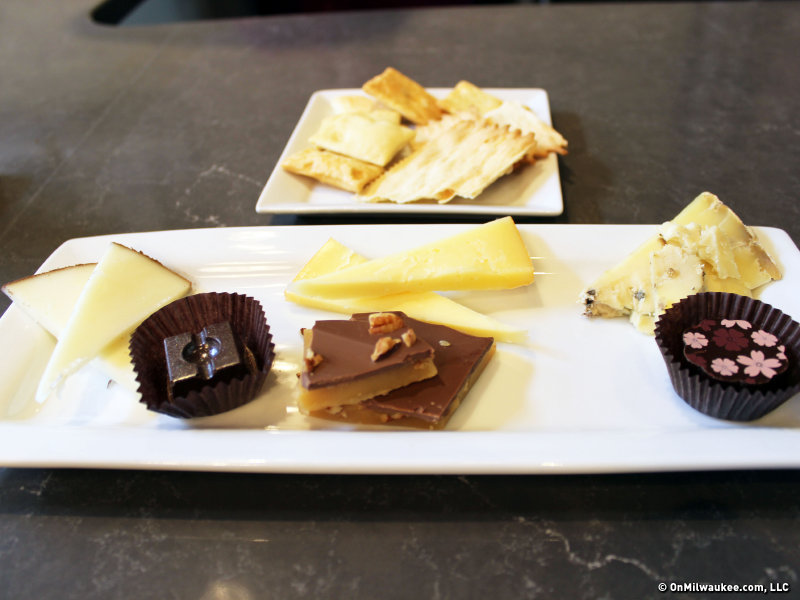 Sneak Peek: Indulgence retail shop and pairing bar
Starting on Friday, Aug. 9, chocolate lovers in the Walker's Point area can rejoice as Indulgence Chocolatiers joins the now-thriving, food-filled neighborhood.
The company has moved its production operations from Waukesha to a larger space in the historic building at 211 S. 2nd St. I told you about the move on Monday, but I've since had the opportunity to stop over to the shop for a sneak peek and a private chocolate tasting. And I'm telling you, it's going to be awesome.
"When we opened our retail shop in Shorewood in 2012, we knew we'd soon need a larger production facility," says chocolatier Julie Waterman. "Our volume doubles every year, and we wanted to make sure we had the capacity to continue expanding."
And Waterman isn't lying. Last year, the company produced over 125,000 hand-made chocolate bars, and over 100,000 artisan truffles. It went through approximately 70,000 pounds of chocolate in the process, and she anticipates using over 150,000 pounds this year.
The new facility, which offers three times the space of the previous commercial kitchen space in Waukesha, has allowed Waterman and her team to optimize their workspace, systemizing their production to move from one end of the kitchen to the other, with packaging taking place closest to the front of the shop, where retail consumers can watch the talented chocolatiers at work through large glass viewing windows
Waterman anticipates pulling together regular chocolate pairing classes for the new Walker's Point location in the upcoming weeks, and says there will be one or two classes offered each month. In the meantime, chocolate lovers can stop by for independent tasting experiences right at the shop's pairing bar, which showcase chocolates and truffles paired with a seasonal selection of wines, beers, and cheeses. Customers can choose to order individual pairings or flights, with prices ranging from $5 to $13.
Pairings are accessible and delicious and include Chilean 2011 Apaltagua Reserva Carmenere paired with a bright, fruity chocolate raspberry truffle, Roelli Dunbarton Blue cheese with a blackberry espresso truffle, or Sprecher Black Bavarian beer with the Sao Thome truffle, made from single-origin African chocolate that carries earthy notes and a butter ganache filling that melts into a creamy bliss against the smooth flavor of the Stout.
Although every one of Waterman's expert pairings is delicious, one of my favorites incorporated Milwaukee Brewing Company's Weekend at Louie's, which is brewed with Rishi's Blueberry Roibos tea, alongside the lavender and sea salt truffle, which pulls in floral notes through the nose and soft palate, while the salt reacts to the carbonation of the beer creating a real "pop" of flavor.
"Cheeses are Wisconsin-made, and we source our beers from local breweries, including Milwaukee Brewing Company, Lakefront and Sprecher," Waterman explains, "The wines come from smaller production boutique wineries, and include some of my favorites, as well as some we've come across through recommendations from our wine reps."
Waterman founded Indulgence Chocolatiers in 2007 with the goal of introducing fine artisan chocolate to the Milwaukee area's burgeoning culinary scene. She started out small, producing delectable truffles made from blended-bean Belgian chocolate for weddings and events, and gradually expanding to supply to over 150 wholesale clients located in Milwaukee, Wisconsin and beyond.
Today Indulgence's business has grown to include a full line of confections including chocolate bars, toffee, s'mores kits and gourmet hot cocoa mixes, including flavors like salty caramel, Mayan spice and vanilla bean. The shop carries about 24 flavors of truffles at any given time – 20 core flavors, along with four seasonal offerings.
Among newer developments, Waterman is currently working with three single-origin chocolates – a mineral-laden Tanzanian variety boasting 75 percent cocoa, a chocolate from the Dominican Republic which harbors floral and citrus notes thanks to a nearby lemon farm, and a San Thome variety from Africa which bears deep, rich earthy notes.
The new shop is sure to pique the interest of Milwaukeeans who harbor "sweet teeth" – but it's not the only new food spot on the block. Black Sheep has moved in across the street and Purple Door Creamery will soon move into the space next door. Watch for news on this development in Monday's Weekly Nibble.
Facebook Comments
Disclaimer: Please note that Facebook comments are posted through Facebook and cannot be approved, edited or declined by OnMilwaukee.com. The opinions expressed in Facebook comments do not necessarily reflect those of OnMilwaukee.com or its staff.