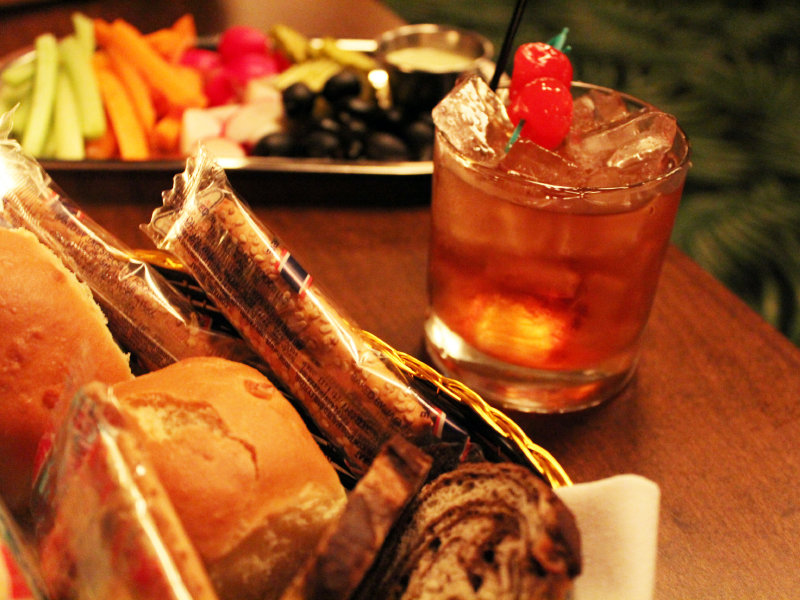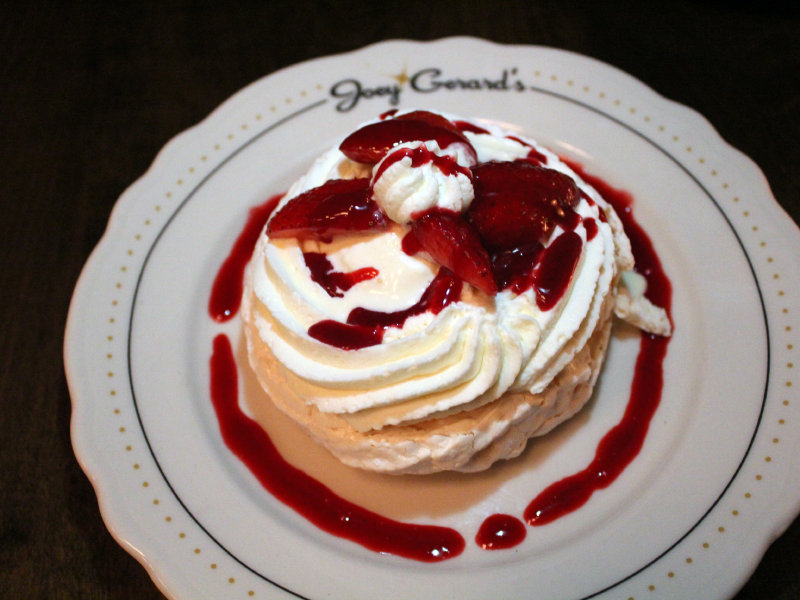 What does a supper club look like in 2012? Meet Joey Gerard's Mequon
Gallery:
First look: Joey Gerard's Mequon
For the sixth straight year, October is Dining Month on OnMilwaukee.com, presented by Concordia University. All month, we're stuffed with restaurant reviews, delectable features, chef profiles and unique articles on everything food, as well as the winners of our "Best of Dining 2012."
The enigmatic supper club hasn't changed much over the years. And for many, that's a comforting reality. After all, there are some nights when you just want to kick back on a comfortable bar stool and enjoy a classic Old Fashioned, visit with friends and let someone else prepare you a nice warm plate of comfort food.
That's where Joey Gerard's comes in.
For those who have been anxiously awaiting its arrival, Wednesday marks the opening of Joey Gerard's A Bartolotta Supper Club in Mequon. The restaurant, which is located at 11120 N. Cedarburg Rd., in the former location of the Riversite Restaurant, aims to capture the essence of the old-school supper club experience ... with a 2012 flair. And, by my gauge, they're doing a pretty fine job of it.
The easiest way to begin explaining what I mean is to speak in terms of a supper club's components, beginning with the history of the name.
The term "supper club" actually stems from the Prohibition era, when all-in-one establishments offering dinner, drinks and dancing got their start in Wisconsin. These days the dancing component is mostly gone, but good supper clubs have fine-tuned the rituals of dining and drinking to near perfection.
"Supper clubs are typically known for being located in rural areas, centered around lakes and hunting areas, and places where people came together on Friday and Saturday night to eat, drink and socialize with friends and neighbors," explains Joe Bartolotta, president of Bartolotta Restaurants.
"Supper club owners were not typically known for being great from a culinary standpoint, but they could cook a good steak and a piece of fish. They also had great cocktails and live music – both the essence of an old supper club. I remember going to a few places like this with my family when I was young."
In developing the interior of the restaurant space, Bartolotta says he wanted to do something a little different than the traditional supper club you would find in the Northwoods. So, he pulled in a bit of West Coast supper club flair and old Hollywood hotel charm with custom-designed lighting and large black and white photos of Hollywood icons enjoying themselves in restaurants and clubs.
You'll also notice classic supper club touches like dark wood paneling, a prominent bar area with plenty of room for socializing and windows dressed with heavy fabric curtains.
But, does the space pass the classic supper club feel test? I asked a few tell-tale questions.
Is there a candle on the table casting a warm glow from its frosted or cut glass candle holder? Check. Is the lighting low, and maybe even what some would consider romantic? Yep. Do cocktails reign supreme over beer? Indeed. Can you order a golden Cadillac after dinner? Sure. Is there chicken, prime rib and seafood? Yeah, now you're getting warmer.
In fact, you're downright hot. The fact is, you can't slap up some dark wood paneling, stock the bar with creme de menthe and Drambuie, dim the lights and call it a supper club. The experience is as much about the food as it is the atmosphere.
"When developing the menu, we looked back to classic supper club dishes – things people haven't seen on menus for years," Bartolotta says. "We looked to the old-school method of dining with food from the '40s, '50s and '60s."
Multiple brainstorming sessions with the chef team produced a solid menu with old-school flair, including favorites like chipped beef, broasted chicken, steak Diane and beef wellington, along with prime rib and a Friday night fish fry.
In other words, Joey Gerard's hits the nail right on the head.
My recommendations for your first visit?
Make a reservation for yourself and a small group of friends, and arm yourself with a hearty appetite. Begin your supper club experience with a Manhattan, a Rob Roy or a Wisconsin-style Old Fashioned ($6-$7). Whet your appetite by sharing a Badger Lazy Susan ($18), featuring deviled eggs, summer sausage, braunschweiger, cheese, smoked trout, bread and butter pickles, broccoli slaw and pickled beets. This combination took me right back to my grandparents' holiday dinner table – a place where small indulgences ruled over fancy appetizers.
Of course, if deviled eggs and trout don't rock your boat, there are other options. If you're craving an old-fashioned spinach salad with warm bacon dressing, you won't be disappointed with the updated version featuring Salemville blue cheese, warm bacon vinaigrette, cippolini onions and toasted walnuts. Get a large for $13.95, and share it with the entire table. Or pretend it's New Year's Eve in 1967 and indulge in a platter of raw beef and onions ($7.95) or a plate of steaming escargot ($9.95), served in the shell with garlic-parsley butter and seasoned bread crumbs.
As you move along to your main entrees, there is plenty from which to choose. If you're in the mood for steak, be sure to order the perfectly seasoned New York strip ($28.95) or bone-in ribeye ($34.95), cooked to order in the coal-fired Josper broiler oven. Skip the blue cheese butter in favor of the brandy peppercorn sauce, and be sure to try the classic double-baked potato or creamed spinach as your side dish. If you're a mushroom fan, don't forget to add a generous helping of sautéed baby button mushrooms for a mere $2.
Of course, if it's a Saturday, I may sway you to forgo steak in favor of the 12- or 18-ounce prime rib, served with mashed potatoes for $25.95 or $32.50. But, even the Joey Gerard's Burger ($10.95) is a nice bet, as it benefits from being prepared in the heat of the 800-degree oven, which gives it the perfect exterior crust.
If you're shying away from heavier options, you can't go wrong opting for the trout almondine with parsleyed red potatoes or the veal piccata, served with a generous mound of sautéed spinach. There's also little chance you'll be disappointed with the classic broasted chicken, the one dish on the menu that blasted me solidly into the supper club past with its crisp skin and tender juicy interior.
No room for dessert? Well, don't pass on indulging entirely. There's always room for one of the restaurant's superbly executed ice cream drinks ($8-$9). And the schaum torte ($5.95), an impeccable version of the classic meringue served with Chantilly cream and strawberries, is perfect for sharing with a friend or two if you just want a little bit of something sweet.
Joey Gerard's Mequon will be open for dinner service beginning Wednesday, Oct. 3 from 4:30 to 9 p.m. Mondays through Thursdays, 4:30-10 p.m. Fridays, 4-10 p.m. Saturdays and 4-8 p.m. Sundays. Happy hour specials will be offered Monday through Friday, 4:30-6 p.m.
Facebook Comments
Disclaimer: Please note that Facebook comments are posted through Facebook and cannot be approved, edited or declined by OnMilwaukee.com. The opinions expressed in Facebook comments do not necessarily reflect those of OnMilwaukee.com or its staff.