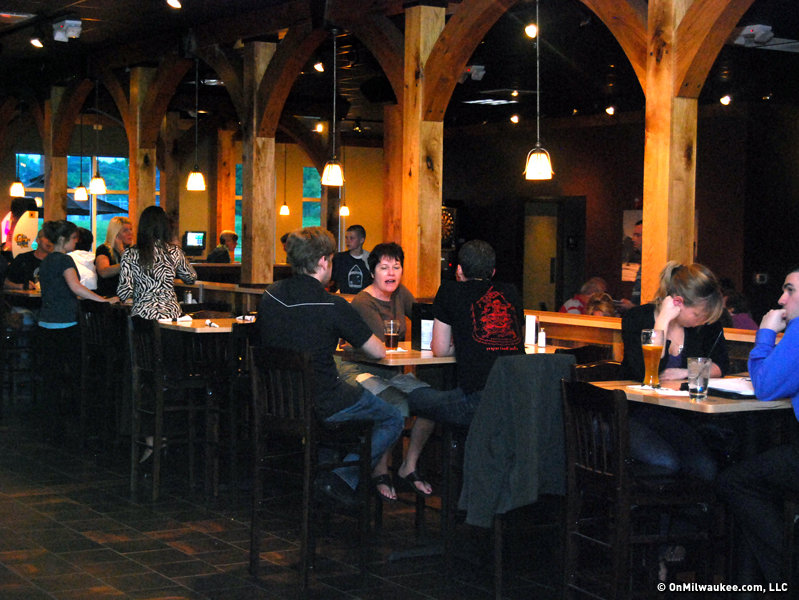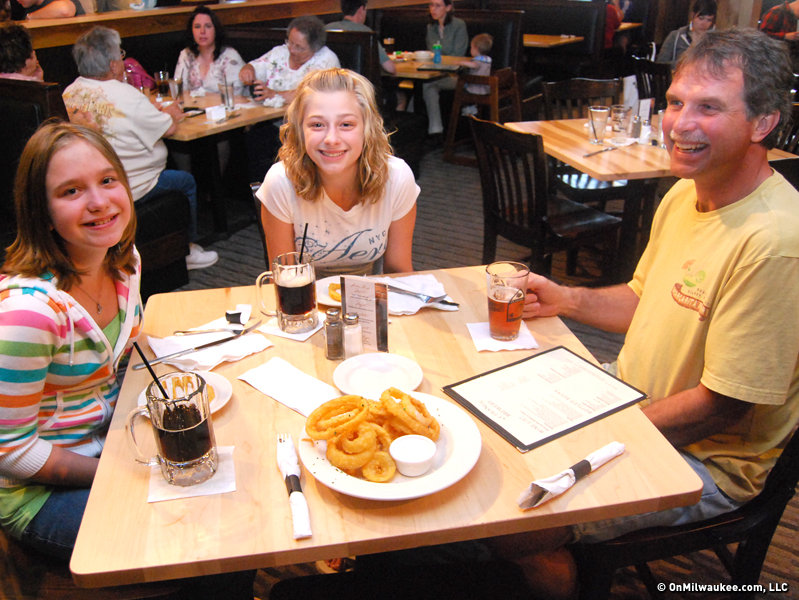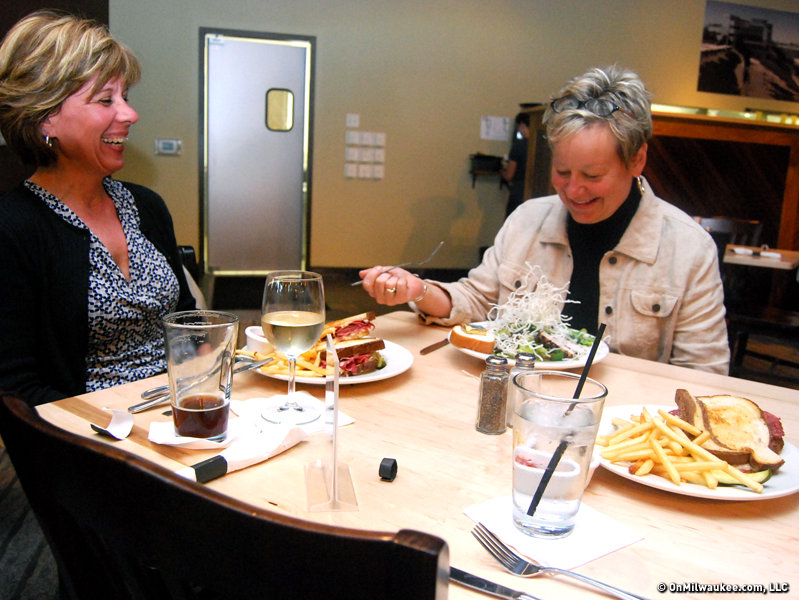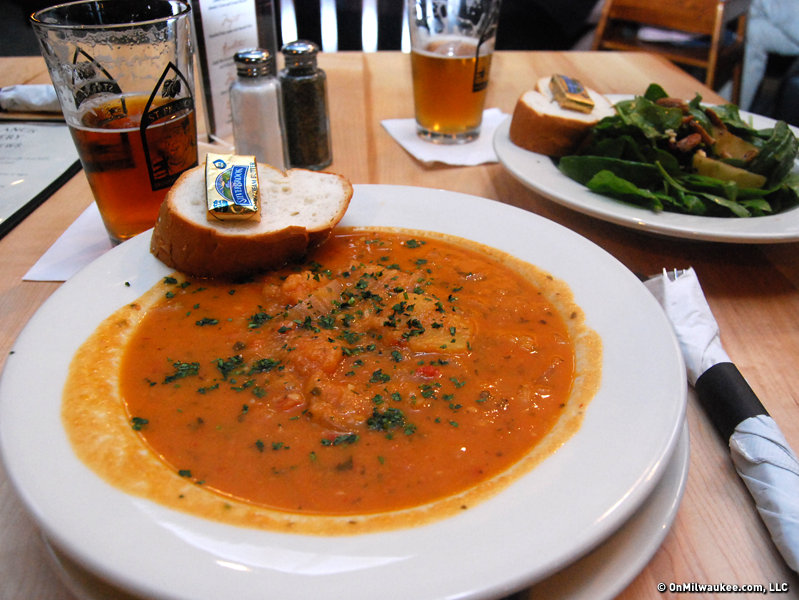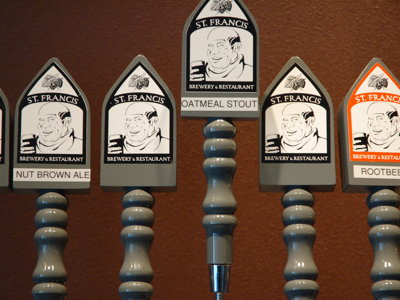 Food and service fall a bit flat at St. Francis Brewery
In Milwaukee, almost everyone loves a brew pub.
How can you not? Beer, cheese... they have it all, right? Well, the answer could be "Maybe."
In St. Francis, where commerce seems to be cropping up like weeds, Cupol Enterprises, LLC, and Rick Schmidt built a beautiful, high-dollar building on a vacant corner at 3825 S. Kinnickinnic Ave. and the St. Francis Brewery and Restaurant was born.
With a menu that offers options for all palates, the Brewery is spacious, well-constructed and decidedly not all that dissimilar in scope and execution to Rock Bottom Brewery, the national chain located Downtown. The pub, which does not allow smoking, features its own, in-house brewed beers, a small wine list and outdoor seating. When you walk in, you just get the feeling that you really, really want to like this place.
But the stars haven't quite yet aligned for the Brewery, which undoubtedly has the potential to be something exceptional.
Service during three recent visits proved slow and unpracticed. The length and shape of the bar seems to be either difficult to navigate or too easy to routinely understaff. This made the wait for an initial greeting at the bar lengthy on two visits and servers on the floor seemed plagued by slow drink service as well.
Beer selections varied in success, and were troubled by a lack of a delivery tray or other option for the tasting glasses. We watched one patron on a busy night stand by the bar to sample his small, unlabeled glasses from the brew sampler ($8) while his party stood at arms' length chatting and cajoling. Reviews of the beers from my dining companions were mixed, but the overall assessment was that they wouldn't travel here specifically for the beer selections, which were ranked average; with the exception of the seasonal maibock, which got glowing reviews.
The food selections are what you'd expect a brew pub menu -- standard appetizers like wings, mozzarella sticks and nachos, sandwiches, salads, and entrees that range from $10.95 to $12.95, ribs (half-rack $15.95/full-rack $18.95) and a $24.95 bone-in-ribeye thrown in for good measure.
Wings come by the pound for $8.95 and in BBQ, plain, or Buffalo versions. We tried the BBQ version and enjoyed the sweet tang of the homemade barbecue sauce, but the wings were ever so slightly overcooked and dry, and proved a good indicator of the meals to come. The Brew Pub has not yet found alignment on its menu. While some dishes, like the chicken pot pie ($9.95) and the beer braised beef ($10.95) were exceptional, others disappointed through erratic preparation and delivery.
Beer cheese soup ($5/cup) was grainy in texture and a direct contrast to a soup of the day, mushroom leek ($3.90/cup) which was lick-the-bowl delicious. Sandwiches like the Reuben ($8.95) and the grilled cranberry turkey ($8.95) both suffered from dryness -- the turkey in particular could have been excellent if executed properly, as the concept of shaved turkey with cranberry mustard, spinach and provolone on whole grain bread sounded great on paper.
Hot entrées seemed to fare better, with slow-cooked options like the pot pie and braised beef tender, flavorful, and well-executed. Portions are good, the ambience is great, and it's apparent that no expense was spared in the décor.
With a few more months and more practiced attention to detail, the St. Francis Brewery has the potential to really make this corner a prime destination. I am personally waiting for that to come to fruition; they have a great location, a beautiful new building and a concept that could be exceptional; now they just need better execution.
Facebook Comments
Disclaimer: Please note that Facebook comments are posted through Facebook and cannot be approved, edited or declined by OnMilwaukee.com. The opinions expressed in Facebook comments do not necessarily reflect those of OnMilwaukee.com or its staff.