Arin Bert Coffee & Grill
[
edit
]
222 W. Wells St.
Milwaukee, WI 53203
Named after a famous Armenian fortress the arch-enemy Turks never conquered, the informal Arin Bert is a coffee shop serving a complete line of Alterra products, baked goods, frappes, smoothies and Italian sodas. It is also an Armenian restaurant that serves traditional cuisine from the Caucasus Mountains.
Interactive map
Recent articles about Arin Bert Coffee & Grill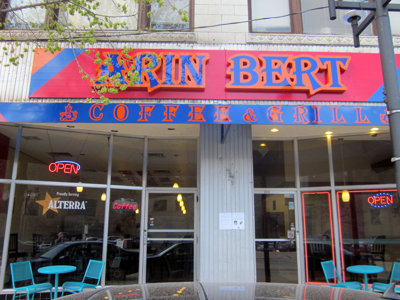 By Damien Jaques - April 16, 2012
Few new restaurants sprout in Milwaukee as a direct result of a civil war. Few …
Read more...