10 years in the making, "Hamlet ADD" will debut at the Milwaukee Film Festival. The feature-length film - created by Milwaukee's Andrew Swant and Bobby Ciraldo of "What What (In the Butt)" fame - includes many Milwaukee locations and people, including Mark Borchardt from "American Movie," Dustin "Screech" Diamond and Mark Metcalf from "Seinfeld." Read more...
Editors' Pick
Third time's the charm, at least for Milwaukee-born and bred author Stuart Rojstaczer. Rojstaczer's third stab at writing a novel has been his most successful and the publication of "The Mathematician's Shiva," out now in paperback from Penguin, brings the Brew City boy home for a reading and signing next week at Boswell Books.
See More Stories In Arts & Entertainment …
Milwaukee Area Event Calendar
More Featured Articles
Sixteen years ago, Marina Lee sculpted and painted a group of whimsical public art "creatures" for Cass Street Park, 1647 N. Cass St. Lee is currently repainting five of the colorful animal hybrids.
See More Stories In Arts & Entertainment …
In its recent past, the Skylight has moved almost exclusively into the world of musical theater, consistently producing stellar productions of musicals usually familiar to an audience. Friday night's performance of "Cinderella" was a clear indication that under the artistic direction of Viswa Subbaraman, opera is back. Thank God!
See More Stories In Arts & Entertainment …
The Dale Gutzman version of "Cabaret," which opened Wednesday night and runs through Sept. 28, is a dark retelling of a story that mixed sex, violence, longing and fear into two and half hours of mesmerizing theater. The menace of the play at Off the Wall Theatre is as intimate as any I have seen before.
See More Stories In Arts & Entertainment …
From Our Partners
Representatives of the One Hope Made Strong skilled trades teaching program say they are talking with MPS leaders about using the industrial technology labs at the Barack Obama School of Career and Technical Education, after the project was ejected from North Division High School.
See More Stories From milwaukeenns.org …
If you are one of those men who rush out of their houses after washing face with harsh soaps and water, you need to take a step ahead and start caring for your skin. Though, your skin doesn't need a bunch of creams, but it surely need some good skincare products to keep it healthy. You should follow the skincare tips just to follow to keep your skin healthy and glowing. Use Right Shaving Products Use gentle cleansers to rinse your face and never use harsh soaps which can cause rough and dry skin. Face hair is soft, they need some...
See More Stories From sharpologist.com …
Wedding planning is not something you do everyday, and for most people, you get one shot at doing it right. So what should you do to make sure you don't make the same mistakes as others? Learn from those who have gone before you. We complied a list of the top 5 wedding day mistakes most people make, and hopefully you can avoid them as you prepare for your own wedding day.
See More Stories From wedinmilwaukee.com …
By Talonda Lipsey-Brown - Dear Miss, You won't remember me or my name. You have flunked so many of us. On the other hand, I have often had thoughts about you and the other teachers, and about that institution which you call "school" and about the kids that you flunk. You flunk us right out [...]
See More Stories From schoolmattersmke.com …
Coming Soon On OnMilwaukee.com…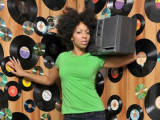 Kenza Dawn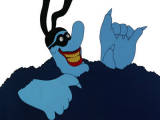 Ways to improve the world
Widen's rock & roll book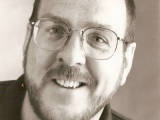 "Temporary Saints"