The Milwaukee Art Museum opened "Beauty in Bloom" today, a weekend-long event showcasing gardening, floral arranging and landscape design from over 45 renowned Midwest floral designers. Read more...
Editors' Pick
Milwaukee Area Event Calendar
More Featured Articles
The Milwaukee Public Museum's new exhibit, "Crossroads of Civilization," was developed over the course of five years and in part through the feedback of a teacher focus group.
See more stories in Arts & Entertainment …
Since he was a kid, Carter Lupton has loved seeing stories told on the big screen. He still sees movies regularly; in fact, that first big screen exposure to ancient culture with 1959's "Hercules" eventually guided Lupton to where he is now, helping to craft and tell stories of his own - the ultimate story: history - as the lead curator for the Milwaukee Public Museum's "Crossroads of Civilization," the museum's first new permanent exhibition in more than a decade.
See more stories in Arts & Entertainment …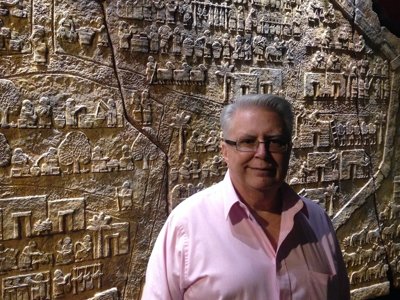 From Our Partners
Milwaukee Public Schools Superintendent Dr. Darienne Driver is back in Milwaukee after meeting with President Obama at the White House last week. Obama spent an hour with representatives from 11 urban school systems, allowing them to personally update him on their progress and voice concerns over proposed legislation.
See More Stories From www.radiomilwaukee.org …
Students gathered in the Union Concourse March 4 to make the pledge to "Spread the Word to End the Word" and to get their pictures taken afterwards. Tables aligned with piles of shirts containing the phrase "Spread the Word to End the Word" lead the front of this display along with large white boards with [...] The post Spreading the Word to End the Word at UW-Milwaukee appeared first on Media Milwaukee.
See More Stories From mediamilwaukee.com …
Based on initial test results, MPS administrators and teachers are optimistic about the three-year Commitment Schools improvement program for underperforming MPS schools.
See More Stories From milwaukeenns.org …
With proposed legislation under discussion to bring to Milwaukee some of the education reform efforts that affected New Orleans after Hurricane Katrina, the Milwaukee Board of School...
See More Stories From schoolmattersmke.com …
Wedding pictures will be perused and coveted in years to come. Will you want to remember the timeless beauty you were that day or the larger than life accessory you wished you had gone without? Wedding accessories can be frightening, but your options are limitless.
See More Stories From wedinmilwaukee.com …
Kendrick Lamar's album release last week was an event unlike any I have seen before in the office. Kendrick Lamar's alum, To Pimp A Butterfly, was released last Monday in the middle of the night.
See More Stories From www.radiomilwaukee.org …
Coming Soon On OnMilwaukee.com…
Ode to UW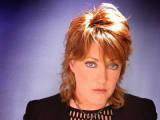 Katrina (of the Waves)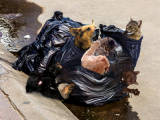 RNA Facebook surprise
8 great MKE bookshops