"Come Back" is the work of local playwright Neal Haven, one getting its world premiere at In Tandem Theatre. It's a play about the grief of losing a loved one and tries to find humor in the situation. Read more...
Editors' Pick
Milwaukee Area Event Calendar
More Featured Articles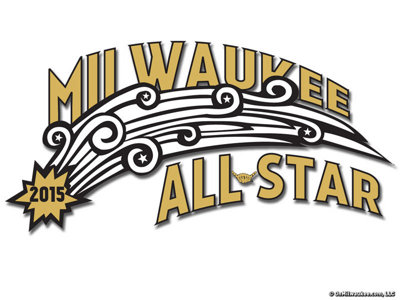 Artist / designer Jeff Redmond is a member of Made In Milwaukee, the co-founder of Bay View Gallery Night and, along with Josh Evert from the Fatty Acids, organizer of an upcoming art and music festival called Arte Para Todos, a benefit for Milwaukee school arts programs.
See more stories in Arts & Entertainment …
"God of Carnage" is a biting comedy about two couples who turn from civilized to animals before our very eyes. But when two of the actors can't remember their lines, the evening turns out to be a real dud.
See more stories in Arts & Entertainment …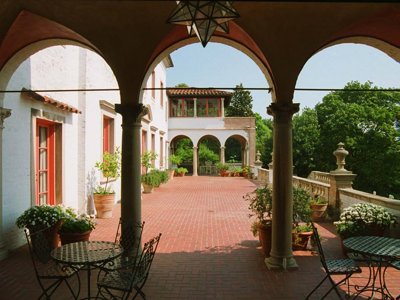 The Villa Terrace Decorative Arts Museum, 2220 N. Terrace Ave., is pleased to present "Private Spaces, Public Authority," on view March 6 through June 7, with an opening reception the evening of Friday, March 6, from 6 to 8:30 p.m. with a special members only preview from 5:30 to 6 p.m.
See more stories in Arts & Entertainment …
From Our Partners
Deb Nevsimal is the owner of Centennial Press + Design, a custom design studio in Milwaukee. She is a former art director of more than 10 years for one of Milwaukee's most acclaimed design agencies.
See More Stories From wedinmilwaukee.com …
Actress and comedian Aisha Tyler recalled her childhood as being an outcast because she was "part of two minorities" and loved videogames. She was tall, African-American, and didn't own a television. She owns up to being a geek, discussing the times she would spend an entire Saturday at the movie theater, alternating between the matinees [...] The post Aisha Tyler Tells Students: It's OK to be "Weird" appeared first on Media Milwaukee.
See More Stories From mediamilwaukee.com …
Coming Soon On OnMilwaukee.com…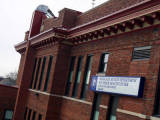 Isolation Hospital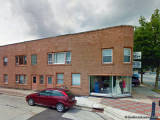 African Tasting Room
Jing's