Theatre Unchained has had a couple of great productions this season but their Christmas offering doesn't come close to matching what they have done. It's a story that's trite, confusing and doesn't belong in anyone's Christmas stocking. Read more...
Editors' Pick
In this segment of Milwaukee Talks, DJ Dori Zori chats about her bust-a-rhyme name, clubbing in the '90s, radio, music, voice recognition, the Sydney Hih building and more.
See More Stories In Arts & Entertainment …
Milwaukee Area Event Calendar
More Featured Articles
The sixth edition of "Who Killed Santa" by the Umbrella Group has become a highlight of the holiday season in Milwaukee. But unlike almost all the other traditions, this one not only takes the gloves off, it never even had any gloves. If you like your humor both funny and raunchy, this show is just for you.
See More Stories In Arts & Entertainment …
A 50-year-old play about race seems like a perfect fit for the discussions raging across American today. And while the play has lessons, they get lost in too many amateur moments in the production by World's Stage Theatre Company.
See More Stories In Arts & Entertainment …
From Our Partners
Being a successful college athlete is no easy task especially if you have to face hurdles higher than the ones on the track. But Taylor Koss, a Green Bay native and UWM track star, makes it look like a breeze. Other sports were more difficult for Koss because Koss is deaf. Koss has competed internationally [...] The post Breaking Barriers: UWM Track Athlete Taylor Koss Transcends Many Hurdles appeared first on Media Milwaukee.
See More Stories From mediamilwaukee.com …
Are you devoted to a single online store for your shaving equipment? Shopping With the holiday shopping season upon us I would like to ask you a question. Have you ordered shaving products from a particular online shaving-specific website more than once? Amazon doesn't count here. I'm asking if you have bought shaving stuff from online store "x" more than once. Or do you prefer to spread your purchases around?  
See More Stories From sharpologist.com …
When she spoke at a Milwaukee Press Club luncheon yesterday in Downtown Milwaukee, Milwaukee Public Schools Superintendent Dr. Darienne Driver spoke of the many partnerships the district has with local nonprofits, trade associations and corporations. This morning at a press conference, Driver will announce that Junior Achievement of Wisconsin and MPS are again teaming up [...]
See More Stories From schoolmattersmke.com …
If you're looking for a unique gift - for a couple getting married, a housewarming gift, or better yet, a last-minute Christmas gift - you'll want to visit Hometown Est. A General Store, 130 W. Mineral Street.
See More Stories From wedinmilwaukee.com …
Coming Soon On OnMilwaukee.com…
Do you buy wrapping paper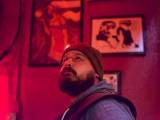 Meet Todd Pieper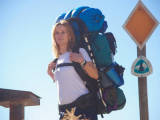 "Wild"
Christmas Eve seafood