Celebrating its 35th anniversary, Milwaukee Irish Fest is pulling out all the stops for this year's festival, offering the widest selection of Irish and Celtic music to date. Taking place Aug. 13 - 16 along Milwaukee's lakefront, the festival will honor tradition with some of the biggest and brightest stars, as well as previously undiscovered new artists. Read more...
Editors' Pick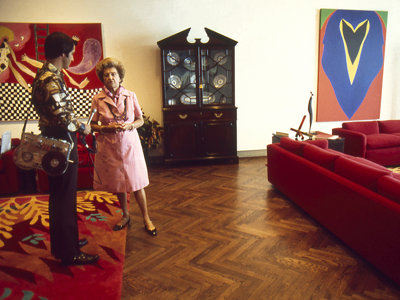 When the Milwaukee Art Museum reopens its reinstalled collection in revamped galleries something will be missing, but many won't likely even notice. What have been called the "Bradley Rooms" or the "Bradley Apartment" will have vanished.
See more stories in Arts & Entertainment …
Milwaukee Area Event Calendar
More Featured Articles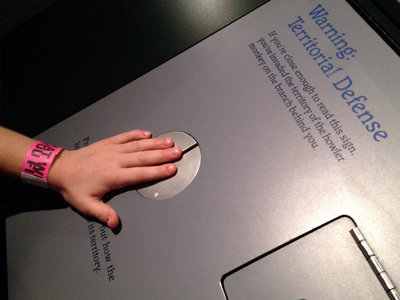 The Milwaukee Public Museum and Greater Milwaukee Foundation teamed up this weekend to present the first of 12 "Gifts to the Community," a program established by the Foundation to provide the public with unique experiences that showcase the people, places and opportunities that make greater Milwaukee special. More than 26,000 people visited MPM during the all-access, free weekend, making January 24 and 25, easily the busiest two days in the Museum's 130-year history.
See more stories in Arts & Entertainment …
Nothing entertains like a great love story with a murderous ending, and that's what you get in "The Kreutzer Sonata" at Renaissance Theaterworks. The one man play starring James Pickering is a story you won't soon forget.
See more stories in Arts & Entertainment …
Sam Shepard's "True West" is a tale of brothers, joined by blood and driven apart by everything else in their lives. Alchemist Theater gives it a daring and bold production until the end of the month.
See more stories in Arts & Entertainment …
From Our Partners
If the budget proposal put forth by Gov. Scott Walker to cut $300 million from the UW System passes, three months from now, the University of Wisconsin-Milwaukee could face layoffs, building closures, a hiring freeze, or a slowdown on the admission of the new freshman class, according to the powerful UWM University Committee. Committee members [...] The post UW-Milwaukee Could Face Layoffs, Building Closures, Slowdown on Admissions appeared first on Media Milwaukee.
See More Stories From mediamilwaukee.com …
Over the past few years, I have realized that almost every bride planning her wedding has a clear idea of what she is hoping for her (+ her fiancé's) big day. However, she doesn't always know how to make that dream a reality. My goal is to take each bride's vision for her wedding and not just make it a reality, but make it even better and more memorable. In order to accomplish this, I follow a simple framework.
See More Stories From wedinmilwaukee.com …
As Milwaukee Public Schools works to improve athletic opportunities for students, six of the district's high school boys basketball teams will take to a big stage later this month. "The City Review" is set for Friday, Jan. 30, at the University of Wisconsin-Milwaukee Panther Arena downtown at 400 W. Kilbourn Ave. The three marquee match-ups [...]
See More Stories From schoolmattersmke.com …
Coming Soon On OnMilwaukee.com…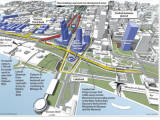 Commentary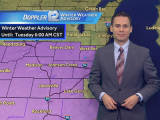 WISN's Chris Gloninger
Team on historic run
Oniomania turns 10