Betrayal, revenge, a little more betrayal, a little more revenge, then even more revenge and a white lace handkerchief. That's about all you have to know about "My Dear Othello," the Theatre Gigante production opening tonight at the Kenilworth Studio 508 Theater. Read more...
Editors' Pick
This week Milwaukee Art Museum opens a new show in the Baker/Rowland Galleries. "Of Heaven and Earth: 500 Years of Italian Painting from Glasgow Museums" opens Thursday, Oct. 2 and runs through Jan. 4. Wait. What? Italian paintings from Glasgow in Milwaukee?
See More Stories In Arts & Entertainment …
Milwaukee Area Event Calendar
More Featured Articles
The Pfister Hotel was the first hotel in the United States to launch an augmented reality tour. Ten pieces in the hotel's art collection are now interactive, with the goal of adding additional pieces in the coming months.
See More Stories In Arts & Entertainment …
It was just a rehearsal - no costumes, no set, no orchestra, no chorus, no plush seats, no lights on stage. As a matter of fact, there was no stage at all, just a piano. And the whole thing was in German. In spite of all of those things that weren't there, the thing that was there was a fascinating story and some amazing voices that told the story with such romance and strength that I followed the whole thing from my folding chair.
See More Stories In Arts & Entertainment …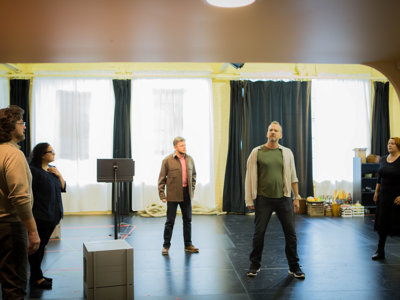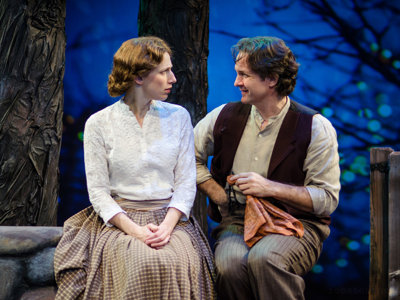 From "Romeo and Juliet" to "Love Story," the tale of youngsters who fall in love, only to see death and a search for meaning in it all is so often told that it seems to have become almost a cliche of itself. But when that story gets mixed with history and put into the hands of a small coterie of very creative people, the story creates the kind of theatrical magic that comes only on occasion. That's what happened when "Amelia" opened Saturday night.
See More Stories In Arts & Entertainment …
From Our Partners
Hot on the heels of the Rockwell razor and the Beluga razor comes the Thomas Clipper on Kickstarter.  The Thomas Clipper razor has a stainless steel handle with a chromed Nickel head. Thomas Clipper Background From the campaign page: "Matt and Tony are good friends who share a passion for making something better: something that supports passionate and talented people, something that they would be proud to own and something that is built to last. Together they're dedicated to bringing you the best shave you can get outside of a barber shop. "Each handle is made to order in our...
See More Stories From sharpologist.com …
The high performing International Baccalaureate middle school program that MPS board members and administration has been promising for the former Malcolm X Academy, 2760 N. 1st St., is an existing program. The plan is to move Rufus King International School - Middle Years Campus, currently housed in the former McNair Elementary, at 4950 N. 24th [...]
See More Stories From schoolmattersmke.com …
When choosing a bouquet, remember that it isn't only about the type of flowers; it's also about the style of the bouquet. When meeting with a florist make sure to express your preference in bouquet style early in the consultation. This will help with determining appropriate flower choices.
See More Stories From wedinmilwaukee.com …
Coming Soon On OnMilwaukee.com…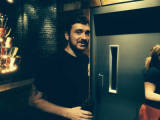 Pizza Man Waiter
Favorite doughnut shop?
italian dining guide
12 years of Tess