If God had meant for man to live alone, he would never have made Eve. That's the central theme of the Stephen Sondheim play "Company," currently running at Theatre Unchained through April 27. It is a delightful evening of song and theater, a good story and great music. Read more...
Editors' Pick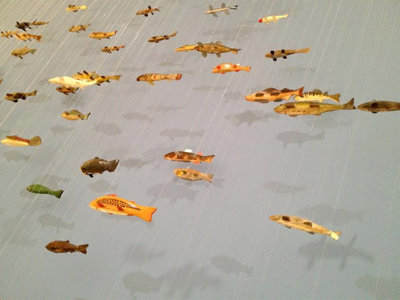 Prequels are nothing new to Hollywood, but rarely do we expect to find them at art museums. Milwaukee Art Museum's wide-ranging new show, "Uncommon Folk: Traditions in American Art," which runs through May 4 in the museum's main Baker/Rowland Gallery, is just that, says exhibition curator Margaret Andera.
See More Stories In Arts & Entertainment …
Milwaukee Area Event Calendar
More Featured Articles
Nikki Panico, executive director of Susan G. Koman for the Cure Southeastern Wisconsin and Clai Green, owner of Luci Boutique, are hosting the Beauty Is... premiere, Pink Balloon Project photo exhibit and Cut Out Cancer event on May 4 from 4 to 9 p.m. at Milwaukee's Intercontinental Hotel, 139 E Kilbourn Ave.
See More Stories In Arts & Entertainment …
A photographer is in town working on a Milwaukee Art Museum-commissioned project and he's looking for "Milwaukee's best" of anything and everything. Are you Milwaukee's best citizen or oldest citizen or dog owner or girl scout or ...? Jim wants to meet you.
See More Stories In Arts & Entertainment …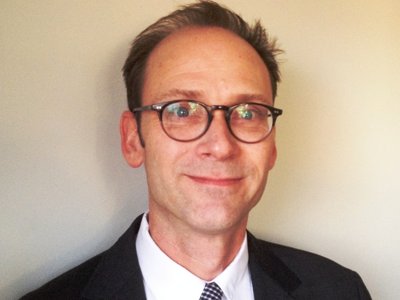 It's been a busy news week for the Milwaukee Art Museum. First, it announced a Plan for the Future; now, this morning, it announced that Brandon Ruud is the museum's new curator of American art and decorative arts.
See More Stories In Arts & Entertainment …
From Our Partners
  Good Wall Street Journal article (normally behind a paywall but THIS LINK appears to be open) about Proctor and Gamble's Gillette brand about to announce a new Fusion cartridge-based razor, the "FlexBall."  The company will be formally announcing the razor on April 29. Some interesting quotes from the article: P&G Chief Executive A.G. Lafley said  "Many have wondered if it's possible to keep improving premium razors, trading consumers up," he said, adding that it is "not only possible, but also coming soon." and "Today's consumer remains challenged, making it more difficult to translate new technologies into higher prices," said Stephen...
See More Stories From sharpologist.com …
Amanda and Seang met in high school, although they didn't hit it off until five years after graduation. They'd been together for four years when Seang proposed. "I knew a proposal was coming at some point," Amanda said. "On Valentine's Day I thought he would pop the question but that day came and went."
See More Stories From wedinmilwaukee.com …
When it comes to schools, communities often know best. Maybe not always, but often. And it looks like in the case of 81st Street School - in the Cooper Park neighborhood on the city's West Side - that's the case. Though MPS administration needed a bit of convincing, the school's program was merged with the [...]
See More Stories From schoolmattersmke.com …
Coming Soon On OnMilwaukee.com…
Italian Film Festival
Walk for Children
Update on Story Hill BKC
Journal's future