Kavon Jones - aka "KJ Prodigy - is a poet, performance artist and activist who continues to wow audiences with his lengthy, passionate, memorized poems about people including Frida Kahlo, Jimi Hendrix and more. Read more...
Top Story In Festivals Guide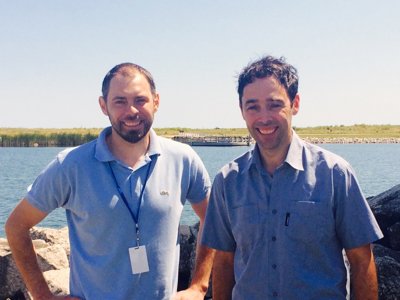 There's plenty to love about Irishmen Duncan and Richard Blair, owners of the Blairs Inn in Blarney, Ireland - including the fact that they seem to love it in Milwaukee.
See more stories in Festival Guide …
Milwaukee Area Event Calendar
More Featured Articles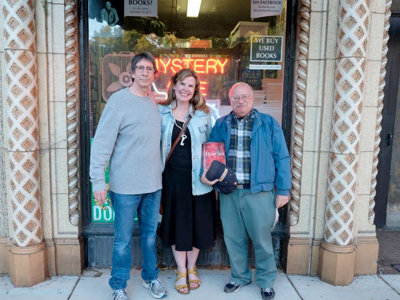 Twenty-two years after opening in a small location at 2109 N. Prospect Ave., Milwaukee's only crime-focused bookshop, Mystery One Bookstore, is turning its final page.
See more stories in Arts & Entertainment …
There's this guy, see, and he lives in a hot apartment in Paris and he's got these three ladies, all of whom think he's going to marry them and they drop in and out of his place and he keeps track of all this dropping in and out by using the timetables of the airlines that the three ladies work for.
See more stories in Arts & Entertainment …
Angela Iannone, one of the finest actors ever to grace a stage in Milwaukee, has been engaged in a love affair for the past six years with a man who died when he was only 59 years old.Not only that, but the man died in June of 1893. Edwin Booth was his name, the finest actor of his time, the brother of the man who killed Abraham Lincoln and the object of desire for Iannone who has crafted a series of play about this lover.
See more stories in Arts & Entertainment …
From Our Partners
The summer music festival is a tradition. Here in Milwaukee we have Summerfest, the world's largest. It's a chance for you to see a ton of bands that you love in a short time. Oftentimes it is a pilgrimage that you make with a group of friends, and they are always a good time.
See More Stories From 88Nine Radio Milwaukee …
The Milwaukee Public Market is helping Milwaukee Public Schools' Victory K-8 School to break down the language barrier. The "Bevi Mangia Italiano", which translates...
See More Stories From SchoolMattersMKE …
With white shutters warming under the bright spring sunshine, Dorothy Bertolas' small one-story home sits quietly along the sleepy residential streets of Menomonee Falls, Wis. The house's interior is warm, snug, and neat as a pin. Its walls, all painted in a crisp eggshell white, are laden with relics of a time gone by. Years [...] The post Sandra Bertolas: Gone but not Forgotten appeared first on Media Milwaukee.
See More Stories From Media Milwaukee …
We had so much fun planning a style shoot with some great local vendors in the Lake Country area and now we cannot wait to show you some of the amazing pictures captured by Jessica [...]
See More Stories From Wed In Milwaukee …
Coming Soon On OnMilwaukee.com…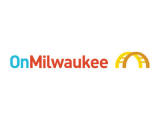 New OnMilwaukee logo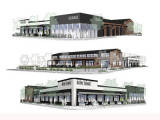 Inside Look: Bartolotta's
Riverwest architecture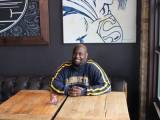 Derek Mosley