Hard to imagine, but four college chums go through all 37 of Shakespeare's plays in just under two hours. It's a laugh-filled romp onstage at Milwaukee Chamber Theatre that has frat party mixed with the Three Stooges as models. Read more...
Editors' Pick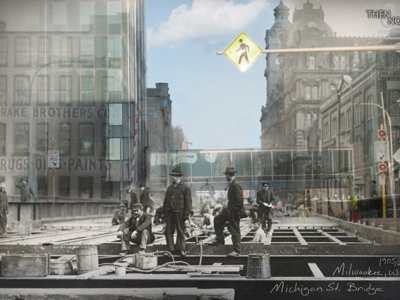 The photomontages created by Eau Claire's Then and Now Photography seamlessly meld images of the same place but from different eras, creating a fascinating and unique look at how familiar sites in Milwaukee have changed over the years.
See More Stories In Arts & Entertainment …
Milwaukee Area Event Calendar
More Featured Articles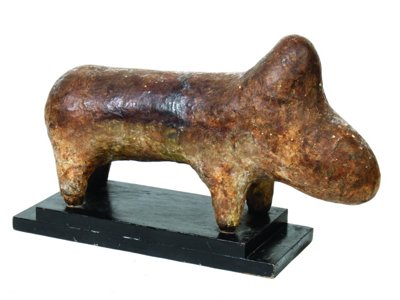 Leslie Hindman Auctioneers announced the sale of over 100 works owned by African art collector Judith Wright. The firm is presenting her collection as a single-owner session in the Milwaukee Winter Auction. The sale will take place on Dec. 5. A preview exhibition begins on Saturday, Nov. 22.
See More Stories In Arts & Entertainment …
"Frankenstein" has all of the intensity and drama you'd expect from the creation of a monster, but the pace is relentless and that can wear you out. It would have been helpful to have a little bit of room to breathe and sit back in your seat.
See More Stories In Arts & Entertainment …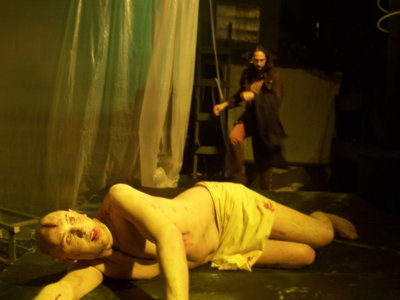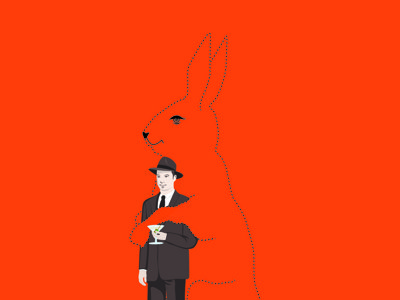 When most people think of "Harvey," their minds probably jump to the classic 1950 Oscar-winning Jimmy Stewart film. But before Stewart got a crack at it, the story of Elwood P. Dowd and his pooka started out on stage. Now, it's returning to its origins with a run at the Milwaukee Rep starting Tuesday, Nov. 18 in the Quadracci Powerhouse.
See More Stories In Arts & Entertainment …
From Our Partners
Latino Arts, Inc. has been offering Milwaukeeans arts education and high-quality performing and visual arts from Latin America, Spain and the Caribbean for more than 20 years.
See More Stories From milwaukeenns.org …
Felipe Guilherme Melo is a junior at UW-Milwaukee through the Brazilian Scientific Mobility Program. When he came to America, he didn't know how to speak much English. "If I wanted to stay here, I had to learn English," Melo said. "And then I was trying to find ways to learn English faster. And I didn't [...] The post Conversations Between Cultures: Program Links International Students with Locals appeared first on Media Milwaukee.
See More Stories From mediamilwaukee.com …
When Mayor Tom Barrett visited Highland Community School on Monday to welcome home a group of adolescent students from China, the trip -- according to the students themselves -- wasn" onclick="return TrackClick(",'%2F%2Fonmilwaukee.com%2Ffamily%2Farticles%2Fhighlandcommunityschoolchina.html')"t officially over yet. Today, it is officially complete. The 16 eighth- and ninth-grade students traveled to participate in China" onclick="return TrackClick(",'%2F%2Fonmilwaukee.com%2Ffamily%2Farticles%2Fhighlandcommunityschoolchina.html')"s first-ever Montessori Model United Nations (MMUN) [...]
See More Stories From schoolmattersmke.com …
Each year at this time Sharpologist offers holiday gift advice, either ideas for giving to your favorite wet shaver or for your own list.  We've looked back at this year's reviews for the best stuff, plus some of our personal favorites, for our 2014 Holiday Season Gift Guide. Books And Media A perennial Sharpologist recommendation is Leisureguy's Guide to Gourmet Shaving - Sixth Edition, the Alpha and Omega of traditional wet shaving gear and technique in written form. A similar book from the UK is Sharp Practice: The Real Man's Guide to Shaving.  This book is finding its way into the US market. Two other books, A Closer...
See More Stories From sharpologist.com …
In my last post, we tackled a few of your hair concerns. But we still have one of the most personal and transformational services to cover...The Makeup Application. As I've mentioned previously, at WELL Spa + Salon, we really recommend scheduling a trial ahead of time, as makeup can be tricky and we want to ensure your day begins without a hitch (no pun intended).
See More Stories From wedinmilwaukee.com …
Coming Soon On OnMilwaukee.com…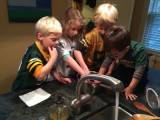 Giving thanks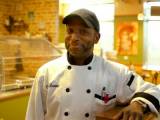 Daddy's Soul Food Grille
Holiday Mall Hours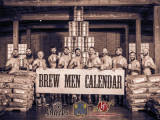 Brew Men Calendar