Leslie Hindman Auctioneers announced the sale of over 100 works owned by African art collector Judith Wright. The firm is presenting her collection as a single-owner session in the Milwaukee Winter Auction. The sale will take place on Dec. 5. A preview exhibition begins on Saturday, Nov. 22. Read more...
Editors' Pick
This week Milwaukee Art Museum opens a new show in the Baker/Rowland Galleries. "Of Heaven and Earth: 500 Years of Italian Painting from Glasgow Museums" opens Thursday, Oct. 2 and runs through Jan. 4. Wait. What? Italian paintings from Glasgow in Milwaukee?
See More Stories In Arts & Entertainment …
Milwaukee Area Event Calendar
More Featured Articles
"The Lion King" has sold out on Broadway for almost 15 years, and they've brought that caliber show to the Milwaukee Theatre. It's a spectacular pageant that's wonderful for the entire family.
See More Stories In Arts & Entertainment …
When you set out to tell the story of a man, there are at least two ways to go about it. One is to focus on something sensational, some single aspect of the man's life and build your story around it. This approach is exploitive and rarely captures the story you hope to tell. The other way to to do it honestly, upfront with everything. That's the kind of honesty that fuels the remounting of "Liberace!" which opened over the weekend at the Milwaukee Rep.
See More Stories In Arts & Entertainment …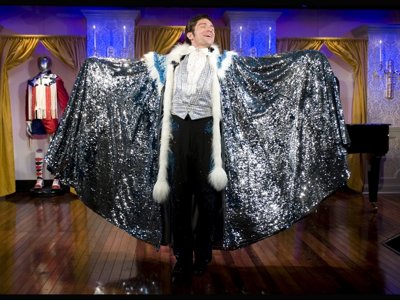 When you produce a farce, you want to come out with high energy and get the audience laughing in the early going so that they are used to it and will laugh along the rest of the night. Unfortunately, Soulstice Theatre's production of "Moon Over Buffalo" doesn't get going until there are only about five minutes left in the play. By then, the urge to laugh has left on a train to nowhere, and it's hard to get into the mood after all this falderal.
See More Stories In Arts & Entertainment …
From Our Partners
WISN 12 News obtains surveillance video from the day of the shooting at Children's Hospital one year ago that prompted major security changes.
See More Stories From wisn.com …
One of the three finalists for UW-Milwaukee's next chancellor is the current provost at the University of Akron in Ohio, Dr. William M. "Mike: Sherman, who has specialized in physical and health education and who's second in charge of a public university facing many challenges similar to those at UWM. He's run into controversies with [...] The post Meet UWM Chancellor Finalist Dr. William M. Sherman appeared first on Media Milwaukee.
See More Stories From mediamilwaukee.com …
  As we enter the second half of November here are some updates to Sharpologist's "MOvember" campaign, 30 Days To A More Enjoyable Shave" ebook, Shaving Resources List, and best DE razor, shaving cream, and shaving soap posts. MOvember Sharpologist's MOvember team has increased since the last update, but we can do better!  Take a look at the link and donate to a good cause. "30 Days" Ebook Our FREE ebook, "30 Days To A More Enjoyable Shave," has been updated with additional information and suggestions.  It is now 47 pages chock full of solid, actionable information on turning that painful, annoying chore...
See More Stories From sharpologist.com …
In my last post, we tackled a few of your hair concerns. But we still have one of the most personal and transformational services to cover...The Makeup Application. As I've mentioned previously, at WELL Spa + Salon, we really recommend scheduling a trial ahead of time, as makeup can be tricky and we want to ensure your day begins without a hitch (no pun intended).
See More Stories From wedinmilwaukee.com …
  After 27 hours of travel, 16 students - age 13 to 15 - from Highland Community School arrived today at the Zhongyou Garden Hotel in China. Highland is an MPS Montessori charter school, now located in the former MacDowell Montessori building on 17th and Highland. The eighth and ninth grade students made the long [...]
See More Stories From schoolmattersmke.com …
Coming Soon On OnMilwaukee.com…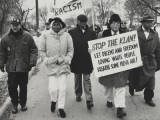 Dr. James Cameron's story
Christmas in New York
Historical photomontages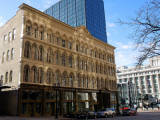 Iron Block Building