During my last few years in Milwaukee, I've found that this city has a number of interesting nooks and crannies just waiting to be discovered. My latest adventure was to the famed yet hidden Holton Street bridge swing park. Read more...
Top Story In Festivals Guide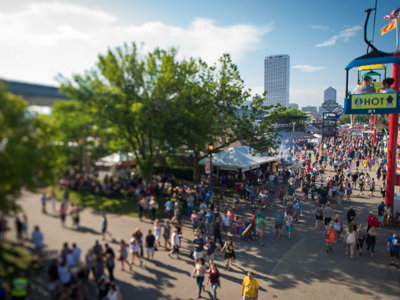 Getting to the Big Gig doesn't have to be a big grief. There's plenty of parking if you want to drive and sit in traffic. But instead, why not take a shuttle to the Summerfest grounds this year? Here's a guide to a number of options all across the area.
See more stories in Festival Guide …
Milwaukee Area Event Calendar
Today's featured events
7 p.m. at The Northern Lights Theater, 1721 E Canal St., Milwaukee, WI 53233
More Featured Articles
Sue Knight and Andrew Pain, who were married last year, both wrote books providing different views of Knight's battle against breast cancer. The couple will host a book signing at People's Books Cooperative in Riverwest on Saturday, June 18.
See more stories in Arts & Entertainment …
After more than 6,000 votes, the winner of the People's Flag of Milwaukee has been chosen by its citizens. The winning flag design was announced on June 14 at the 88.9 RadioMilwaukee headquarters. Find out why this design won and what happens next.
See more stories in Arts & Entertainment …
A summerly discontent is what I was left with after seeing "The African Company Presents Richard III," the Carlyle Brown play about the first black theater company formed six years before New York abolished slavery.
See more stories in Arts & Entertainment …
Sponsored Content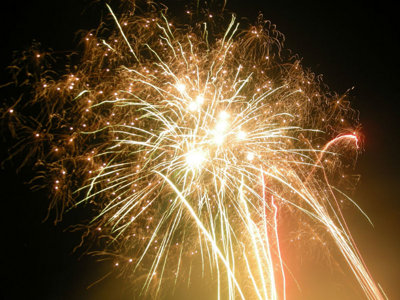 Fireworks offer explosive fun for family gatherings, especially around the Fourth of July. But you might want to think twice once you read on about legality, liability and what fireworks might actually cost you after the smoke clears.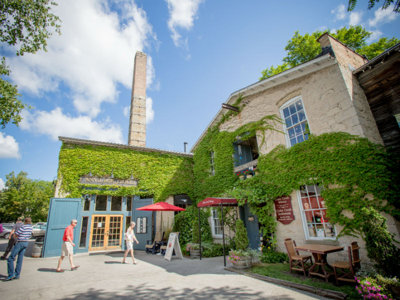 From locally made cheese to beer to wine to foot-to-table restaurants to a nationally-recognized farmer's market, explore the household names that have been doing it right for generations and the rising stars that reinterpret Wisconsin's culinary traditions.
From Our Partners
On an unseasonably warm day in the middle of December, an unexpected call breaks through the sound of the rain's consistent tapping on the window. A woman's voice rings out, laced with years of memories and sentiment. "I've talked with my daughters and we all agree that I owe it to Tom to tell his [...] The post Putting Loved Ones First: The Life of Thomas Crook appeared first on Media Milwaukee.
See More Stories From Media Milwaukee …
Milwaukee Public Schools' Browning Elementary School and Lincoln Avenue Elementary School are scheduled to join MPS and the United Way of Greater Milwaukee &...
See More Stories From SchoolMattersMKE …
Coming Soon On OnMilwaukee.com…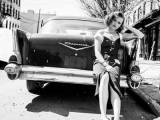 Lori's Picks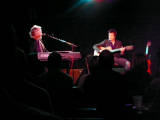 Andy's picks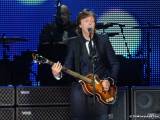 Bobby's picks
WI architectural wonders