If one really wants to venture into the depths of cinema's shadowy creeps and nightmarish creations this Halloween, your best bet wouldn't be a movie theater this year. It's be the Milwaukee Art Museum's new exhibit, "Haunted Screens," opening today. Read more...
Editors' Pick
Milwaukee Area Event Calendar
More Featured Articles
Fans of Milwaukee Film certainly know Kristopher Pollard, the organization's affable membership manager. But this weekend, they'll be able to get to know Kpolly, the artist, thanks to his upcoming "Slap Fights" gallery, opening Friday night at Hot Pop.
See more stories in Arts & Entertainment …
It's not always the case that a play lives up to either its title or its billing, but First Stage, as you might expect, does just that with "Goosebumps: Phantom of the Auditorium: The Musical," which opened over the weekend.
See more stories in Arts & Entertainment …
The Milwaukee Art Museum announced today that its chief curator, Brady Roberts, is leaving to become the executive director/CEO of the Vero Beach Museum of Art in Vero Beach, Florida. His last day at the museum is Oct. 21.
See more stories in Arts & Entertainment …
Sponsored Content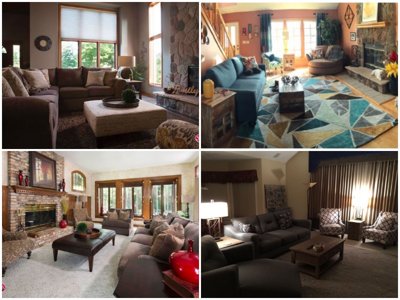 Steinhafels is teaming up with OnMilwaukee for a monthly series called "Ask the Designer," your chance to get interior design advice from experts. This month's question: How can you make a large living space feel more intimate?
From Our Partners
The first in a three-part series on DiverCity Walking out of the Harry and Rose Samson Family Jewish Community Center, the last thing you expect to see is a monument to your right, perched atop a small hill. Drawing from many Jewish symbols, such as the menorah and six pillars of Judaism, the monument is [...] The post Snapshots of a DiverCity: Jewish Community Center appeared first on Media Milwaukee.
See More Stories From Media Milwaukee …
Despite the recent news that the Milwaukee Public Schools district is not subject to the Opportunity Schools Partnership Program in 2016-17, Milwaukee Teachers' Education...
See More Stories From SchoolMattersMKE …
Coming up on November 5th, four Milwaukee-area churches are opening their doors and inviting you in. Organized by the Archdiocese of Milwaukee, the day-long event -- VIP MKE -- will grant access to areas not normally seen by parishioners. VIP, short for "Very Important Parishes," will also provide shuttle service connecting each church. So, leading up to the event, OnMilwaukee's Bobby Tanzilo and I are giving... Explore one of Milwaukee's oldest churches appeared first on 88Nine Radio Milwaukee.
See More Stories From 88Nine Radio Milwaukee …
Coming Soon On OnMilwaukee.com…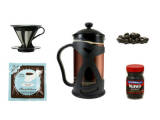 Caffeine essentials
Silver Cty dining guide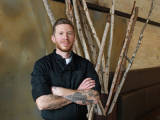 Hinterland's Matt Kerley
Our Lady of Guadalupe