From "Romeo and Juliet" to "Love Story," the tale of youngsters who fall in love, only to see death and a search for meaning in it all is so often told that it seems to have become almost a cliche of itself. But when that story gets mixed with history and put into the hands of a small coterie of very creative people, the story creates the kind of theatrical magic that comes only on occasion. That's what happened when "Amelia" opened Saturday night. Read more...
Editors' Pick
This week Milwaukee Art Museum opens a new show in the Baker/Rowland Galleries. "Of Heaven and Earth: 500 Years of Italian Painting from Glasgow Museums" opens Thursday, Oct. 2 and runs through Jan. 4. Wait. What? Italian paintings from Glasgow in Milwaukee?
See More Stories In Arts & Entertainment …
Milwaukee Area Event Calendar
More Featured Articles
Alchemist Theatre billed "Suicide Sleep"as its Halloween show, but nobody in the audience was trembling or closing their eyes to keep phantoms away. Instead, they were all on the edge of their seats - as was I - riveted with curiosity about just where this journey was going to take us.
See More Stories In Arts & Entertainment …
There's this thing about cheap jokes: They can either be just cheap jokes, or they can be incredibly funny cheap jokes. And it's the incredibly funny kind that fill the two-plus hours of "Shear Madness," what may well be the longest running non-musical play in history.
See More Stories In Arts & Entertainment …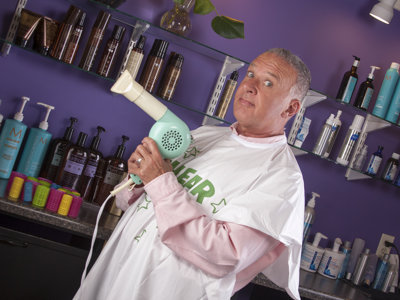 Milwaukee writer Mark Warhus has a diverse biblography, having written non-fiction books about relics of the saints and Native American maps, as well as novels set in the world of opera and, now, in his latest, "Temporary Saints," in the Catholic Church.
See More Stories In Arts & Entertainment …
From Our Partners
Community residents seeking information on how to maintain their property and improve their homes got their questions answered at the fourth annual Weatherization Fair in Clarke Square.
See More Stories From milwaukeenns.org …
A job fair will be held 4:30-8 p.m. Monday to recruit workers to help construct the Northwestern Mutual Tower's 32-floor building.
See More Stories From wisn.com …
Big things are happening in the shaving world! New razors like Rockwell and Beluga, new shaving creams and soaps like Piccadilly and St. James, and a wider awareness of shaving in general (especially traditional shaving) all seem to be coming at once. And Sharpologist is going to be right in the middle of it. But to make sure we're focused on what you need, we've come up with a very brief survey to point us in the right direction (the survey has already gone out to the Sharpologist Newsletter subscribers.  If you've answered that you don't need to answer this...
See More Stories From sharpologist.com …
Eleven accomplished alumni of Milwaukee Public Schools' Washington High School will be inducted into the school's Hall of Fame on Friday. Inductees include a medical school professor, a popular radio host, a Marine veteran and championship NFL player, a restaurant owner, a member of the Milwaukee Board of School Directors, a longtime educator, a physician [...]
See More Stories From schoolmattersmke.com …
Coming Soon On OnMilwaukee.com…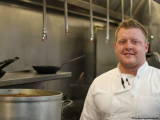 Rustico
The Vanguard
Then and now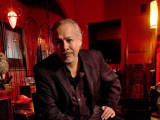 7 questions for Llanas