Luz San Miguel has thrilled Milwaukee ballet audiences for 11 seasons and has been promoted to Ballet Mistress of the company. but that doesn't mean she is done dancing and will star in "Dorian Gray." Read more...
Editors' Pick
Though the newly buffed Streets of Old Milwaukee won't open to the public until Dec. 11 - work is currently on schedule, according to museum staff - I got a peek inside this week, along with MPM's Director of Exhibits Julian Jackson.
See more stories in Arts & Entertainment …
Milwaukee Area Event Calendar
More Featured Articles
"Twilight: Los Angeles, 1992" may well be the most important play in Milwaukee in years and for a decade to come. As Milwaukee struggles with race it makes us fact some uncomfortable facts of our life.
See more stories in Arts & Entertainment …
The battles between a life of faith and a secular life - science and religion have provided great fodder for novels, film and, of course theater.And along those lines Renaissance mounts a wonderful "Agnes of God."
See more stories in Arts & Entertainment …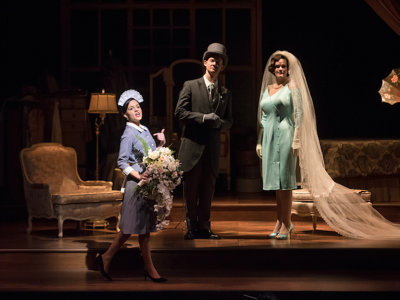 Sexual indiscretion is what the Skylight Music Theatre offered up Friday night at the opening of "Powder Her Face," the chamber opera by Thomas Adés with a libretto by Philip Hensher.
See more stories in Arts & Entertainment …
Sponsored Content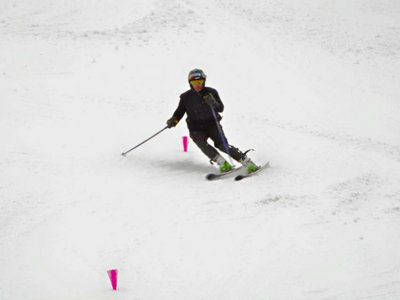 Winter in Wisconsin provides several exciting options for people to participate in winter sports throughout the state. Take a look at my top Wisconsin winter destinations for your family and friends to try - and what you need to know before you hit the slopes.
From Our Partners
Who really won the Super Bowl? Last Sunday was not any other football Sunday; it was the 50th Super Bowl. The Denver Broncos defeated the Carolina Panthers with an ending score of 24-10; but were they the real "champs" of this event? Not really. I am sure most people would agree-especially the black community. Any [...] The post In Defense of Beyonce: Why the Controversy? appeared first on Media Milwaukee.
See More Stories From Media Milwaukee …
ACTS Housing helps central city residents realize the goal of homeownership, if they are willing to commit time and "sweat equity" to the endeavor. Since 2007, ACTS has helped more than 400 families buy homes in Milwaukee neighborhoods.
See More Stories From Milwaukee Neighborhood News Service …
It's the oldest building in Wisconsin -- by a few hundred years -- and it's just outside Downtown Milwaukee. For this week's Urban Spelunking, we visit the St. Joan of Arc chapel at Marquette University, a quaint stone structure nested inside the campus grounds.
See More Stories From 88Nine Radio Milwaukee …
The new Kesslers Diamonds store in Downtown Milwaukee opens Friday, Oct. 2, at 450 E. Mason St.  It's the first non-suburban store for the company, which operates five other diamond centers in Wisconsin, and also will open its first out-of-state store in metropolitan Grand Rapids, Mich., in November. The Downtown store occupies 2,200 square feet [...]
See More Stories From Wed In Milwaukee …
Coming Soon On OnMilwaukee.com…
Ultimate Dinosaurs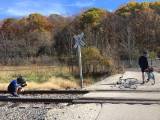 Bike Fed Classics Ride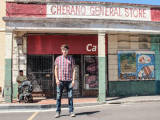 Newski's new EP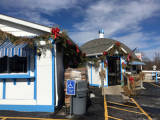 Williams Bat eats