"The Doyle & Debbie Show," the season opener for the Milwaukee Rep, is making history. "Is this the first time a toilet's been on the Stackner stage? Probably," said JC Clementz, the show's director. The prop potty, however, nicely sets the tone for "The Doyle & Debbie Show," a goofy Christopher Guest-esque parody about a washed-up country duo. Read more...
Top Story In Festivals Guide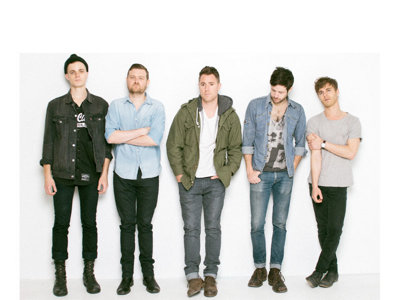 Wild Cub is playing its third Brew City gig of 2014 and we asked frontman Keegan DeWitt for his thoughts again on the city and on what seems like incessant touring.
See More Stories In Festival Guide …
Milwaukee Area Event Calendar
More Featured Articles
After a recent visit to review Anton Chekhov's "The Seagull," Wall Street Journal critic Terry Teachout called Wisconsin's very own American Players Theatre in Spring Green the "finest classical-repertory company in the U.S."
See More Stories In Arts & Entertainment …
When a play starts with a half hour monologue from a frail old man who looks like a gentle breeze might turn him to dust, you begin to think this is going to be a long, long evening. But after just a few moments, Marcus Truschinski got us into the rhythm, and off we went into the American Players Theatre production of Tom Stoppard's "Travesties."
See More Stories In Arts & Entertainment …
In a stunning and dashing production of the classic Anton Chekhov play, the cast and crew at American Players Theatre has captured every nuance - humor-filled and grief-laden - of this marvelous play about love unrequited, and unrequited, and unrequited and ... well, you get the point.
See More Stories In Arts & Entertainment …
From Our Partners
[Note from Mantic59: Sometimes it's good to revisit the fundamentals.  I asked freelance author Rifat Rahn to discuss razor bumps and how to avoid them.] Although shaving is one of the easiest and the most used methods to get rid of unwanted hair, many people find it to be a major challenge especially because they develop unpleasant razor bump after shaving. Razor bumps are common and can develop in different hair removal areas including chin, neck, bikini area, beard and other parts of the body. Getting rid of razor bumps is therefore very important if you are to enjoy a smooth...
See More Stories From sharpologist.com …
Autumn is such a great time of year! It gives us all a sense of relief and a moment to catch our breath after the busy, warm summer months. What a perfect season to have a wedding! Not only does this fresh season bring a crisp breeze, but it magically changes the colors of our world from the bright pastel shades to the rich, deep and subtle warm hues of fall. With the gradual change of colors and a vast variety of color palettes, brides have so many options for their custom wedding flowers.
See More Stories From wedinmilwaukee.com …
Taking something of a page from the book of the district's successful public Montessori schools, all MPS schools this year will use a staggered start to help introduce primary-aged children to their schools. In the past, the Montessori schools -- whose K3, K4 and K5 kids share classrooms -- welcomed K5 students on the first [...]
See More Stories From schoolmattersmke.com …
Coming Soon On OnMilwaukee.com…
Stuart Rojstaczer
Our Daily Salt
Westown edition
The Modjeska Theater