Just one day after the nation was rocked to its foundation by the Supreme Court decision to honor love in all its forms the story of another love that blossomed as the world was changing came to our attention. It's the APT production of "Pride and Prejudice." Read more...
Top Story In Festivals Guide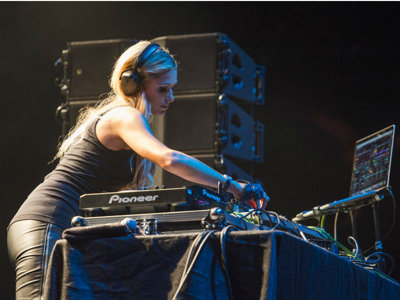 According to, well, herself, DJ Paris Hilton is one of the top paid DJs currently working. Unfortunately, much like the "Transformers" movies, her Summerfest set was one of those situations where the amount of the money involved was inversely proportionate to the amount of skill on display. Also like the "Transformers" films, it was loud, clunky, sporadically dull despite all of the noise, unnecessarily lengthy and, by the end, left me in a little bit of pain.
See more stories in Festival Guide …
Milwaukee Area Event Calendar
More Featured Articles
Van Gogh. Picasso. Pollock. Warhol. Dali. These aren't just huge names to fans of art. These are cultural icons. And thanks to the new touring exhibition "Van Gogh to Pollock: Modern Rebels," those household names - amongst the works of many, many other influential figures in the history and evolution of modern art - will decorate the walls of the Milwaukee Art Museum throughout the summer.
See more stories in Arts & Entertainment …
Brian Mani brings one of Shakespeare's most beloved characters to life in the opening production of the season at American Players Theatre in Spring Green. His Falstaff in "The Merry Wives of Windsor" has all the bluster, noise and vulnerability of the best the bard has ever written.
See more stories in Arts & Entertainment …
"An Iliad" was staged 15 months ago by Milwaukee Rep, and the same play and actor open the season for American Players Theatre. in a spectacular production. There are now messages and wonders to behold in this staging.
See more stories in Arts & Entertainment …
From Our Partners
Neighbors, politicians, community organizations, and funders celebrated the power of collaboration and perseverance at the groundbreaking ceremony of Johnsons Park.
See More Stories From milwaukeenns.org …
The Dean of The School of Freshwater Sciences, David Garman, is the recipient of British Consulate's Brit Weeks's Innovation in Academia award. Garman has been the Dean of The School of Freshwater Sciences for about four years. His previous jobs have dealt with all different aspects of environmental management of water resources. The School of [...] The post Innovator in Academia: David Garman appeared first on Media Milwaukee.
See More Stories From mediamilwaukee.com …
We had so much fun planning a style shoot with some great local vendors in the Lake Country area and now we cannot wait to show you some of the amazing pictures captured by Jessica [...]
See More Stories From wedinmilwaukee.com …
Milwaukee Public Schools' Lowell Elementary School is officially the 7th MPS school to earn the rigorous International Baccalaureate (IB) World School designation. The designation...
See More Stories From schoolmattersmke.com …
Coming Soon On OnMilwaukee.com…
GOP questions 90s electio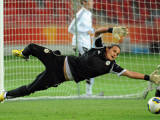 USA vs. Germany
Working at the Fest
Bumstead Provisions guys