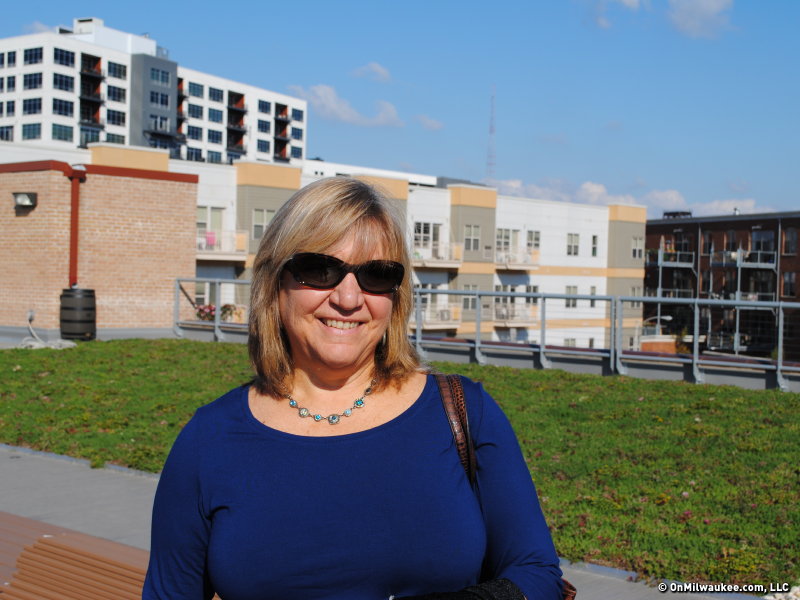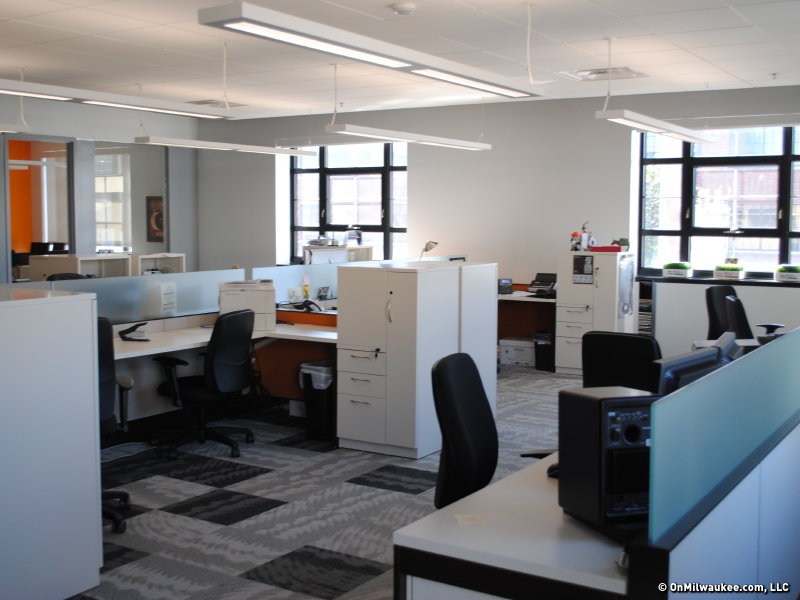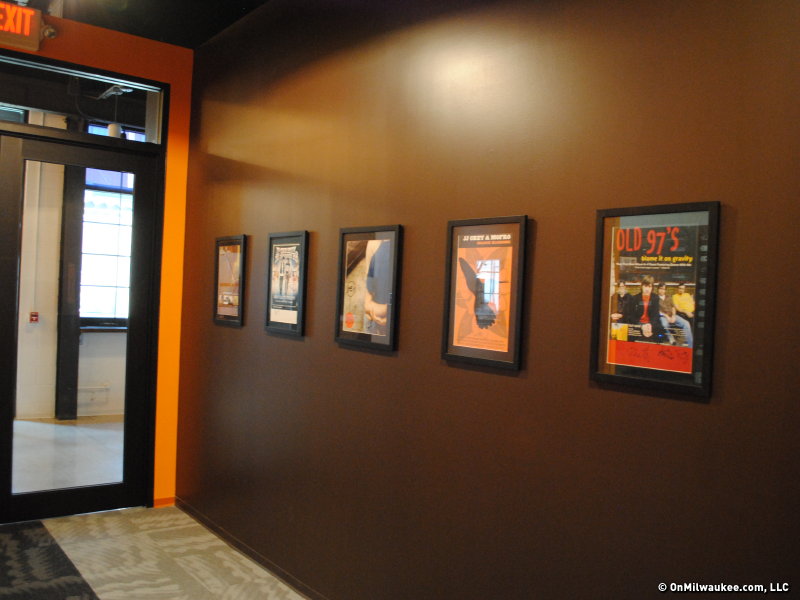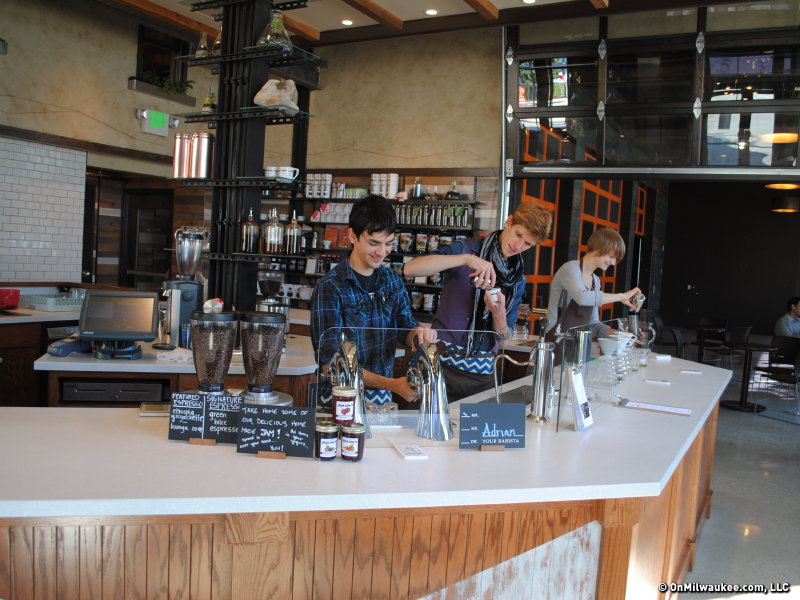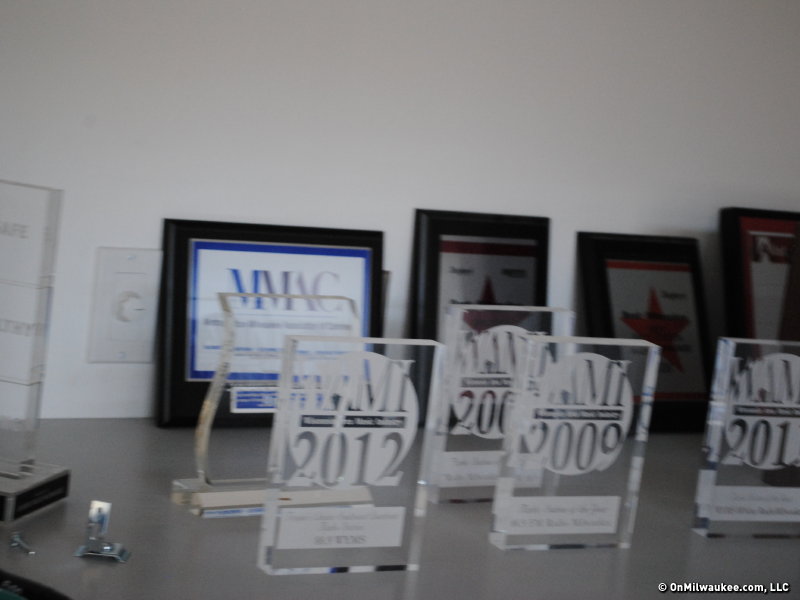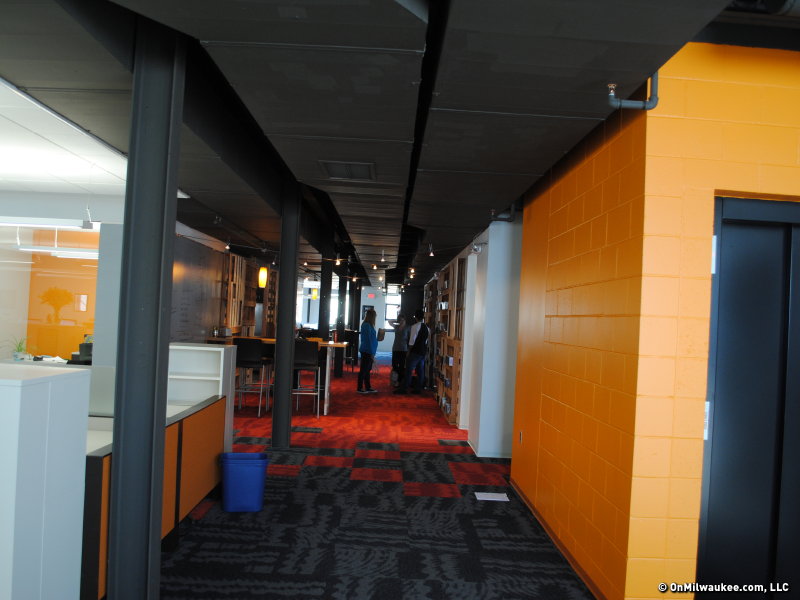 Get a sneak peek of 88Nine's new building
This weekend, one of the city's most buzzed-about buildings will open to the public.
On Saturday, Sept. 28, the new 88Nine Radio Milwaukee home, 220 E. Pittsburgh Ave., will officially open its door to the city and offer hourly tours, samples from 12 local restaurants and DJ spins by local talent including special guest Kid Millions.
The 88Nine staff will also be on site to meet and greet visitors during the celebration.
The event takes place from 4 to 10 p.m. with a ribbon cutting at 4:30 p.m. Retail partner Stone Creek Coffee, also in the building, will sell coffee, beer and wine. There will also be a raffle and the chance to record a personal station ID.
An after-party will kick off at 10 p.m. at the adjacent Prodigal Gastropub, 240 E. Pittsburgh Ave.
Yesterday, we got a preview of the stunning digs. In short, the difference between 88Nine's old and new space is, literally, the difference between night and day.
The former location of 10 years was anchored in the no-frills basement of the MPS administrative building, 5225 W. Vliet St., with another office space across Vliet Street. The new building is a modern, stand-alone structure drenched with light and color.
"I have a shade in my office. Are you kidding me? Can I actually have too much light?" says executive director Mary Louise Mussoline.
Mussoline says the station looked at 40 buildings before finding the Walker's Point space.
"We wanted something stand-alone and visible. A place where people would come and visit us," says Mussoline. "And people are already stopping by a lot, which is funny because nobody ever stopped by in the old building."
The 14,000-square foot building, formerly the Barclay Cafe & Gallery, has two stories and a green roof that will soon feature a stage and hang-out space.
The entire building has a natural, easy flow and an inspiring decor comprised of lots of orange paint (it's the station's color) and modern, reusable materials including weathered, blue-ish barn wood which was donated by a station fan.
When the original barn wood fell through, Mussoline posted the station's need for new wood on the Facebook page and within two hours they were offered materials from a still-standing barn in Plymouth. Another volunteer offered to dismantle the barn.
"We can barely believe it all," she says.
The new building houses Studio Milwaukee, a 100-person performance space and multipurpose room with interior, orange "garage doors" that will lower during concerts.
The studio will be used for Studio Milwaukee shows – which are live performances by national acts – as well as the station's 414 Music Shows which feature local musicians.
Local gospel quartet Masonic Wonders and the California-based reggae / funk artist Michael Franti have already performed in the new studio.
The green room – the lounge space for staff and musicians – is a particular stand-out. It features a funky, comfortable living area and full kitchen with stainless steel appliances and an incredible bottle cap wall mosaic featuring thousands of locally-sourced bottle caps from Sprecher, Miller, Lakefront, Milwaukee Brewing Co. and more.
"We used to wash our coffee cups out in the men's room. I'm not kidding. So to have a refrigerator, a stove and a dishwasher is just amazing," says Mussoline.
There's also brand new furniture throughout, along with office space for the entire staff (including interns), smaller studios and ample conference space.
Whether or not to renovate the roof was a big decision, according to Mussoline, because it required extra expenses including a new railing and an elevator.
"It was a major investment, and we talked about it a lot, but we came to the conclusion we had to do it," she says. "And it turned out so well. Such a beautiful view."
The Milwaukee Metropolitan Sewerage District (MMSD) provided a grant to help with the cost of the roof which was installed by local service Green Roofs.
The staff moved in to the new space on Friday, Aug 23, before the build-out was complete.
"It's a wonderful space, but we're sharing it with contractors," says Mussoline, who has been the executive director for 4 1/2 years.
The space continues to undergo final touches. The art is getting installed. Commissioned artists are working on a creative donor wall. It's a work in progress, but one that's already deeply appreciated.
"I was working in a basement for six years and now I'm in a multimillion dollar building. I have absolutely no complaints," says morning deejay, Jordan Lee.
Facebook Comments
Disclaimer: Please note that Facebook comments are posted through Facebook and cannot be approved, edited or declined by OnMilwaukee.com. The opinions expressed in Facebook comments do not necessarily reflect those of OnMilwaukee.com or its staff.