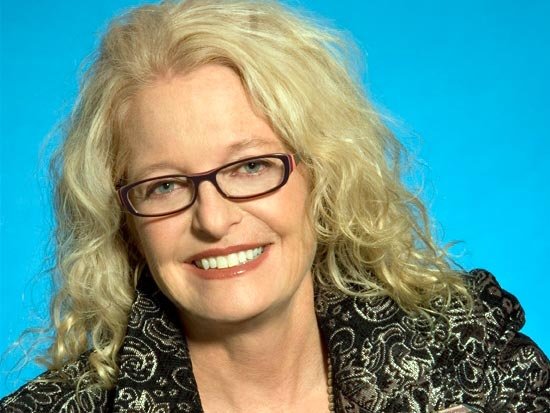 Radish relishes hardcover debut
Life-long Milwaukee-area writer Kris Radish made her fiction debut about five years ago and since then, she's published "The Sunday List of Dreams," "Annie Freeman's Fabulous Traveling Funeral," "Dancing Naked at the Edge of Dawn" and "The Elegant Gathering of White Snows."
Now, she makes her debut in hardcover -- a prestigious event for any author -- with "Searching for Paradise in Parker, PA" in which Addy Lipton -- who is tired of pretty much everything -- decides to make a change and sets out on an unforgettable ride.
Radish, who previously worked as a journalist and a nationally syndicated columnist is already working on her sixth novel and on other projects as she continues to criss-cross the U.S. on a tour to promote "Searching for Paradise in Parker, PA."
We asked Radish about the new book as she prepares for a string of Milwaukee-area appearances.
OMC: You got something of a late start in the world of fiction, but it seems like the novels are really flowing now. Are you finally able to get to the backlog of ideas you've had or are the ideas just coming and fast and furious?
KR: Slap yourself young man! Nothing I do is late -- well, except sometimes I am late for spinning class or to raise my hand if someone needs cupcakes baked. I have been a writer all of my life -- that's 54 years worth -- and started writing novels when I was in my 40s.
As a former working journalist, and the author of two non-fiction books, I have bags and boxes and years' worth of material to use now as a full-time novelist. I am tapping into all of that and more. I am also a working mother, you know? There is no time to sleep late or miss a train. I do have ideas to last more than a lifetime even if I live to be a REALLY old lady!
OMC: Tell us a bit about the new novel. It's rooted in your own past in some ways, isn't it?
Page 1 of 2 (view all on one page)
Next >>
Facebook Comments
Disclaimer: Please note that Facebook comments are posted through Facebook and cannot be approved, edited or declined by OnMilwaukee.com. The opinions expressed in Facebook comments do not necessarily reflect those of OnMilwaukee.com or its staff.