Last week, I got a message from Paul Walter, a co-facilitator at the Slinger Authors' Camp, a youth program that's part of the Fox Valley Writing Project (which is, in turn, affiliated with the National Writing Project). The 17 kids in the program are suburban spelunking in their town. Read more...
Top Story In Festivals Guide
Milwaukee Area Event Calendar
More Featured Articles
Cleveland Easley is one of 200 youth being employed through the Clean Summer Youth Program, an expansion of the Earn & Learn summer work program. According to a report from Milwaukee Neighborhood News Service, the new program is putting youth across the city to work for six weeks with the goal of cleaning up Milwaukee communities and reducing crime.
See more stories in Kids & Family …
A new state law directs UW system schools to report a new set of data to the legislature and the state Department of Public Instruction. This is about remedial college classes, how many students are taking them and what high schools these students graduated from. But remedial classes at UW are not a new phenomenon, nor the result of some recent dumbing-down of high school curricula or the inevitable decline of academic quality in public schools.
See more stories in Kids & Family …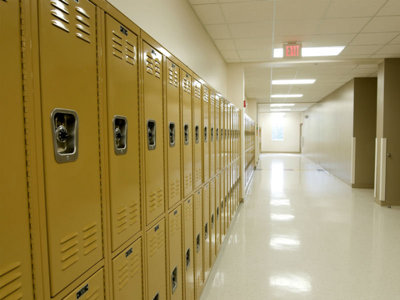 The WMA managed to get an alternative teacher-licensing track included in the omnibus that allows graduates from a program accredited by the Montessori Accreditation Council for Teacher Education, (MACTE) to apply for a Wisconsin state teaching license to teach in a public or charter Montessori school.
See more stories in Kids & Family …
From Our Partners
The family of a man accused of an attempted abduction last week explains why he may have tried to grab a 7-year-old girl and run.
See More Stories From WISN 12 …
As soon as it finally gets here, it feels like it's almost over -- Milwaukee Summer. But with the entire month of August left, there is still plenty of time to get outside and enjoy all there is to do while the temperature (hopefully) hovers above 75 degrees. RESTOFSUMMERfour072415.mp3 RESTOFSUMMER-updated-one-072415.mp3
See More Stories From 88Nine Radio Milwaukee …
With white shutters warming under the bright spring sunshine, Dorothy Bertolas' small one-story home sits quietly along the sleepy residential streets of Menomonee Falls, Wis. The house's interior is warm, snug, and neat as a pin. Its walls, all painted in a crisp eggshell white, are laden with relics of a time gone by. Years [...] The post Sandra Bertolas: Gone but not Forgotten appeared first on Media Milwaukee.
See More Stories From Media Milwaukee …
We had so much fun planning a style shoot with some great local vendors in the Lake Country area and now we cannot wait to show you some of the amazing pictures captured by Jessica [...]
See More Stories From Wed In Milwaukee …
Coming Soon On OnMilwaukee.com…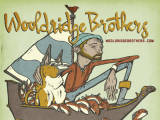 Wooldridge Bros. 45
Scathain = artisanship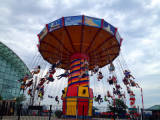 Daddy-daughter summer
Stargazing at Yerkes