The new Big League Fun exhibit at the Betty Brinn Children's Museum debuted on Nov. 18 and has been so popular among families that it's already been extended to next March. Milwaukee is the exhibit's first stop on a traveling, four-year national tour. Read more...
Top Story In Holiday Guide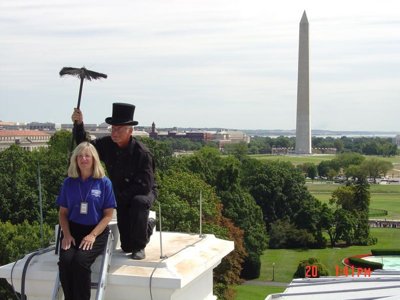 Local chimney sweep Jeff Schmittinger routinely travels to Washington D.C. to maintain the 35 fireplaces in the White House. Unrelated: he has also, occasionally, seen signs of Santa Claus.
See more stories in Holiday Guide …
Milwaukee Area Event Calendar
More Featured Articles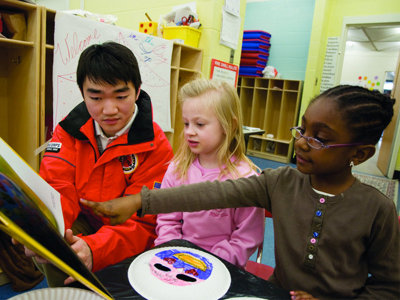 Herzfeld Foundation grants $50,000 to support City Year Milwaukee's efforts in 11 Milwaukee Public Schools to increase the number of students who stay in school and on track to graduate. City Year is an education-focused organization that places young adults in urban schools to serve as full-time tutors, mentors and role models for students.
See more stories in Kids & Family …
Despite the recent news that the Milwaukee Public Schools district is not subject to the Opportunity Schools Partnership Program in 2016-17, MTEA President Kim Schroeder said the work is not done, Milwaukee Neighborhood News Service reports.
See more stories in Kids & Family …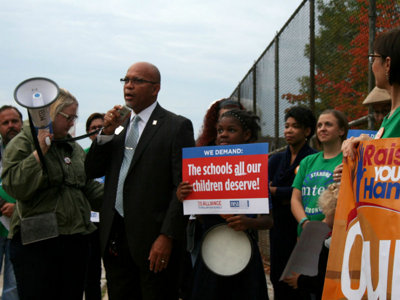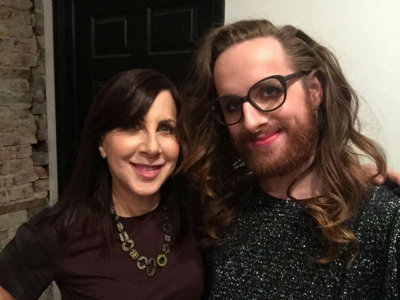 As author of "My Son Wears Heels," Julie Tarney provides support for parents of gender non-conforming, non-binary, trans and queer children. But what does it mean to be "out" as a family in today's America? Tarney and her son Harry Hanson explain in their own words.
See more stories in Kids & Family …
Sponsored Content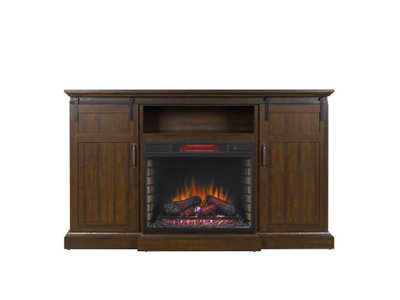 Fireplaces can range from elegant to rustic, and add character and warmth to a room's decor. While electric fireplaces are often looked at as a decorative piece, they are actually very functional, as well!
From Our Partners
Built on values of inclusivity, sourcing products locally and providing living wages for employees, the new Tricklebee Café in Sherman Park provides a welcoming place for neighborhood residents to gather and eat. The grand opening begins Dec. 14.
See More Stories From Milwaukee Neighborhood News Service …
Have you see those NPR Tiny Desk Concerts? Or perhaps KEXP Live? If you haven't, the premise is basically a band comes through, performs a mini-set on camera, then, it's shared online for the rest of the world to see. The look and feel of the shoot is intimate and artistic, and it offers a chance to see bands break away from the stage setting and bring their art to another location. And here in Milwaukee, an arts group is producing their own interpretation of... Showcasing Milwaukee's musical talent: Hear Here Presents appeared first on 88Nine Radio Milwaukee.
See More Stories From 88Nine Radio Milwaukee …
Looking at teams in the NBA that have reached the summit of the sport by winning a championship, a common theme is interpreted: consistency. That word has an array of different meanings, all of which are vital and crucial toward maintaining that aggressive pedigree. Consistency is necessary on the court. It is needed in play. [...] The post Malcolm Brogdon Playing Crucial Role as a Rookie appeared first on Media Milwaukee.
See More Stories From Media Milwaukee …
Coming Soon On OnMilwaukee.com…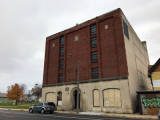 Eschweiler warehouse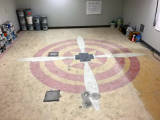 Lost WWII propeller found
Kilbourn's homecoming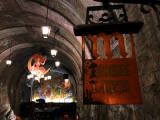 Miller Caves