In a special board meeting Tuesday night, the MPS Board of School Directors voted to hire acting superintendent Dr. Darienne Driver as the permanent superintendent of Milwaukee Public Schools, effective Wednesday, Oct. 1. Read more...
Editors' Pick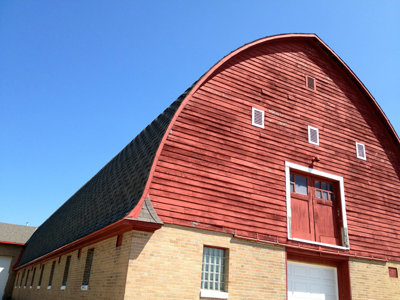 In Franklin, just across 68th Street from the House of Correction there's a barn. Built in 1946, it's one heck of a barn. This attractive red and white marker of a rural Milwaukee past -- now part of Hunger Task Force's The Farm -- stands in stark contrast to the low, modern, blandness of the jail -- and its ominous razor-wire fences -- across the street. But the history of the two are intertwined.
See More Stories In Kids & Family …
Milwaukee Area Event Calendar
More Featured Articles
Sunday morning, we headed to Mequon to pick apples, although not to Barthel's. On a friend's tip, we visit R-Apples (Roesch Farm), right next door at 12422 Farmdale Rd. What a wonderful, low-key experience. Not only was it peaceful and quiet, we picked apples and pears of many different varieties. Then we headed to their vegetable garden, and picked peppers and raspberries.
See More Stories In Kids & Family …
Today, the Department of City Development sent out an RFP notification about the 1887 Koch-designed Garfield Avenue School on 4th and North, describing it as among the city's "Commercial Properties, Development Opportunities/RFP's, Surplus MPS Properties."
See More Stories In Kids & Family …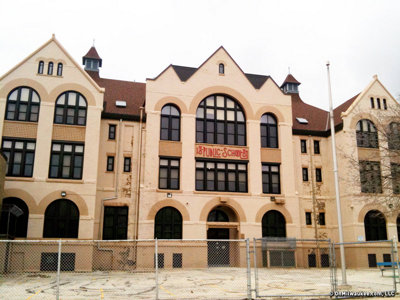 Life Size Mousetrap, a giant machine based on the classic board game, will make its Wisconsin debut at Maker Faire Milwaukee on Sept. 27-28 at Wisconsin State Fair Park.
See More Stories In Kids & Family …
From Our Partners
Police said criminals have turned to the Internet, using legitimate real estate listings to place fake ads on Craigslist and Zillow offering homes for rent.
See More Stories From wisn.com …
At some point in our lives, we were once one of the two toddlers fighting in the backseat of our parent's car. If you were an only child, then imagine you're fighting with your childhood friend, the point still stands. My friends, for a century, for one hundred years, we've been witnessing the ongoing business equivalent of two toddlers fighting in the backseat of the car that is our face. As we've grown, many of us have evolved our shaving skills and honed them into the practices of using DE razors, or if you're really brave, straight edge razors. The...
See More Stories From sharpologist.com …
Everyone has a story about a teacher who made a difference in their life. Maybe it was Mrs. Tucker who taught you to read. Maybe it was Mr. Burke who showed you how to avoid being bullied on the playground.  Or Mrs. Marvin, who is the singular reason you know long division. Then again, it [...]
See More Stories From schoolmattersmke.com …
From Kate Middleton to Carrie Underwood, you've likely seen a number of celebrity brides option for a "second look." No, we're not talking about a specific moment or photography element. A second bridal look has grown to become a popular trend within the world of weddings, where a bride opts to don a second gown for her wedding reception.
See More Stories From wedinmilwaukee.com …
Coming Soon On OnMilwaukee.com…
Team's roots in MKE
Italian paintings at MAM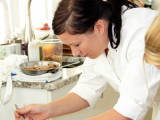 Paddock Club's Chisholm
Creative, crazy cakes