Back in June, I wrote about the five summer kids trips I couldn't wait to take. Well, summer got busy, and despite my best intentions, I only made it to one of my top five suggestions. But that's not to say I was a deadbeat dad this season. My almost-6-year-old and I had lots of fun this summer, and in fact, we found a few other places to visit as the calendar inched closer to the return of school. All three were just within an hour from home. Read more...
Top Story In Festivals Guide
The signature sound of rumbling Harley-Davidson V-twin engines signifies the start of this year's Milwaukee Rally - the Midwest's largest free motorcycle rally, featuring events at several venues across the city.
See More Stories In Festival Guide …
Milwaukee Area Event Calendar
More Featured Articles
Today, more than 2,500 current and retired GE employees, plus about 150 other volunteers, are walking into 16 Milwaukee Public Schools and four Waukesha Public Schools (as well as Greenfield High School) to paint, clean, organize and landscape to help the schools plan for the first day of school on Tuesday, Sept. 2.
See More Stories In Kids & Family …
In my sixth summer of shopping for school supplies, how could I possibly have thought I'd just "run in" to a big box store and grab some supplies?
See More Stories In Kids & Family …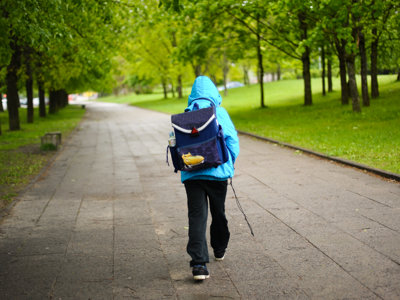 This week, OnMilwaukee.com asked the Social Circle what age it is OK to let a child spend time alone. It's a tough question, without a right or wrong answer.
See More Stories In Kids & Family …
From Our Partners
[Note from Mantic59: Sometimes it's good to revisit the fundamentals.  I asked freelance author Rifat Rahn to discuss razor bumps and how to avoid them.] Although shaving is one of the easiest and the most used methods to get rid of unwanted hair, many people find it to be a major challenge especially because they develop unpleasant razor bump after shaving. Razor bumps are common and can develop in different hair removal areas including chin, neck, bikini area, beard and other parts of the body. Getting rid of razor bumps is therefore very important if you are to enjoy a smooth...
See More Stories From sharpologist.com …
Autumn is such a great time of year! It gives us all a sense of relief and a moment to catch our breath after the busy, warm summer months. What a perfect season to have a wedding! Not only does this fresh season bring a crisp breeze, but it magically changes the colors of our world from the bright pastel shades to the rich, deep and subtle warm hues of fall. With the gradual change of colors and a vast variety of color palettes, brides have so many options for their custom wedding flowers.
See More Stories From wedinmilwaukee.com …
Taking something of a page from the book of the district's successful public Montessori schools, all MPS schools this year will use a staggered start to help introduce primary-aged children to their schools. In the past, the Montessori schools -- whose K3, K4 and K5 kids share classrooms -- welcomed K5 students on the first [...]
See More Stories From schoolmattersmke.com …
Coming Soon On OnMilwaukee.com…
Top 11 questions for year
Railway Exchange Building
Stuart Rojstaczer
Our Daily Salt