Beyond just a sparkling new building for victims of domestic abuse, the recently opened Sojourner Family Peace Center has created space in one central location for a multitude of partners who address family violence, reports Milwaukee Neighborhood News Service. Read more...
Editors' Pick
My 7-year-old daughter is a big fan of cats, and not coincidentally, she's a big fan of our veterinarian, Dr. Becky Banks, from the Small Animal Hospital. In honor of OnMeowaukee Cat Week - and Becky and Mara's friendship - my daughter prepared nine questions about cats for Dr. Banks, which I shared with Becky over coffee. Here they are, in Mara's own words.
See more stories in Kids & Family …
Milwaukee Area Event Calendar
More Featured Articles
Not everything sucked when we were kids. I know this because my daughter plays with a bunch of the toys my parents saved from my childhood. As the new "Star Wars" opens this weekend, I'm reminded that we grew up in the golden age of action figures. Before video games and technology turned them into something else.
See more stories in Kids & Family …
Today, I found myself driving past Bluemel's Garden Center, which is closed for the season, at 4930 W. Loomis Rd., and I couldn't resist the urge to stop and see the old South Division High School dome, which was built into the garden center's building.
See more stories in Kids & Family …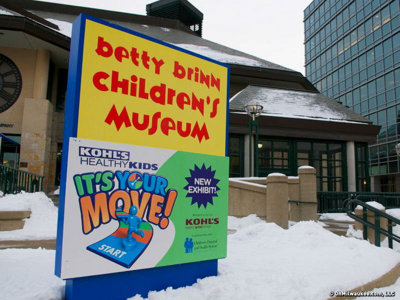 Sponsored Content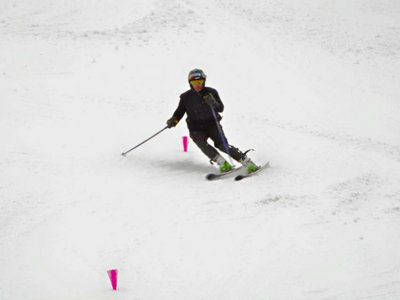 Winter in Wisconsin provides several exciting options for people to participate in winter sports throughout the state. Take a look at my top Wisconsin winter destinations for your family and friends to try - and what you need to know before you hit the slopes.
From Our Partners
The mega hit documentary "Making a Murderer" retells the story of Wisconsin's Steven Avery. WISN 12 News opens the case files and explains what people didn't see on Netflix. 
See More Stories From WISN 12 …
It's the oldest building in Wisconsin -- by a few hundred years -- and it's just outside Downtown Milwaukee. For this week's Urban Spelunking, we visit the St. Joan of Arc chapel at Marquette University, a quaint stone structure nested inside the campus grounds.
See More Stories From 88Nine Radio Milwaukee …
By Sierra Wolff Jada Pinkett-Smith. Will Smith. Spike Lee. Mark Ruffalo. These are just a few names on an increasing list of celebrities boycotting this year's Academy Awards. For the second straight year, the Academy has no nominations for people of color in the big categories. The Academy itself has a historic background lacking in [...] The post A Sea of White: The Oscars and Lack of Representation appeared first on Media Milwaukee.
See More Stories From Media Milwaukee …
The new Kesslers Diamonds store in Downtown Milwaukee opens Friday, Oct. 2, at 450 E. Mason St.  It's the first non-suburban store for the company, which operates five other diamond centers in Wisconsin, and also will open its first out-of-state store in metropolitan Grand Rapids, Mich., in November. The Downtown store occupies 2,200 square feet [...]
See More Stories From Wed In Milwaukee …
Coming Soon On OnMilwaukee.com…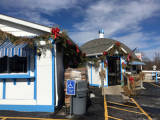 Williams Bat eats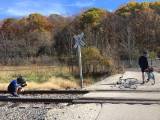 Bike Fed Classics Ride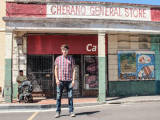 Newski's new EP
Annette Hoyt Flanders