In my eternal battle of "Bangs or Botox," bangs won yet again after months of growing out my fringe through every stage of awkwardness. Read more...
Top Story In Festivals Guide
The Brady Street Festival has its roots in the neighborhood's hippie heyday in the '70s. It's been revamped, upgraded and improved a little more each year.
See More Stories In Festival Guide …
Milwaukee Area Event Calendar
More Featured Articles
July 5 marked the two-year anniversary of my brother's death. Two years I've spent without my best friend by my side watching TV and eating fast food. It's awful, but I'll always think of it as the turning point in my life and the tragedy that made me who I am today. I'm fine nowadays. Fine enough, at least.
See More Stories In Living …
Over the weekend, a friend posted a picture on social media that was taken at her birthday dinner with the caption "Birthday drinks with the birthday girls." I was tagged in this photo on Facebook and it has resulted in yet another episode of "everything happens for a reason."
See More Stories In Living …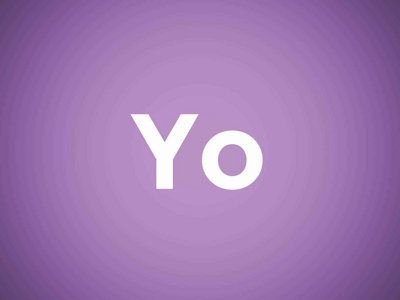 I spent a week on Yo, yo-ing to all the friends of mine who'd downloaded the app. Both of them. Here's how to use it: download, choose a user name, sign in, enter your phone number, wait for Yo to message you a code (no, the message isn't "Yo," much to my dismay), enter the code, find your friends, add your friends, and send them yo. Got all that? Cool.
See More Stories In Living …
From Our Partners
Yes, yes, don't worry - you are still reading Sharpologist. And yes, I'm back with another beard oil review. Just bear in mind, well, not everyone who busts out a DE razor daily hits every inch of their face (oh, you know, like me). Whether or not you're clean-shaven, there are all manner of grooming products to help keep your face looking healthy and well-kempt. The latest of these to cross my desk is the Morral Brothers Bedford Blend Beard Oil.
See More Stories From sharpologist.com …
Potawatomi Hotel & Casino named Matthew Mangerson of Rhinelander and Michelle Burton of Baraboo the winners of the $20,000 military giveaway. The wedding package includes ceremony and reception space, a food and beverage package, wedding cake, floral, decor and a complimentary guest room for the couple in Potawatomi's new hotel.
See More Stories From wedinmilwaukee.com …
Last week, Wisconsin Gov. Scott Walker finally got off the fence and called for the state's lawmakers to "repeal Common Core and replace it with standards set by people in Wisconsin." Clearly an attempt to motivate his base, Walker's statement -- like most anti-Common Core sentiments -- missed the mark on what the real problems [...]
See More Stories From schoolmattersmke.com …
Coming Soon On OnMilwaukee.com…
You're so Milwaukee?
The arborists are coming
Archambault's map
No time? Play 9