Milwaukee Firefighters - along with Fire Chief Mark Rohlfing and Assistant Fire Chief Daniel Lipski - will go door-to-door in the neighborhood at 10 a.m. Friday checking for working smoke detectors and offering fire safety education. Read more...
Editors' Pick
For many people, the reality of living in Milwaukee is bleak due to racial inequality and issues of social justice. And yet, the city teems with people dedicated to improving circumstances every single day. Here are 15 individuals who don't always get the recognition they deserve, but continue to work toward a better future Milwaukee - for themselves, for their families and for residents whom they've never met.
See more stories in Living …
Milwaukee Area Event Calendar
More Featured Articles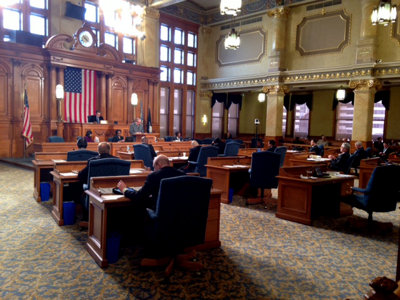 I recently began walking with a cane. And I had to park near the Milwaukee Public Market. I parked at one end of the block and had to drag myself all the way to the other end.
See more stories in Living …
Free and open to the public, "Vel Phillips: Dream Big Dreams" intergenerational panel discussion and audience talkback with honored guest Vel Phillips will be held on Saturday, April 18 at the Rapkin Auditorium in Aurora Sinai Medical Center Building A, 950 N. 12th St.
See more stories in Living …
From Our Partners
Wisconsin Gov. Scott Walker and other potential presidential candidates attended the Republican Leadership Summit in Nashua, New Hampshire, Saturday.
See More Stories From wisn.com …
Listen to leaders explain why they restarted the Vietnamese Student Association at UW-Milwaukee. Jamal Perry reports. (you can read a previous print story on this topic here.) The post Vietnamese Student Association Reforms at UW-Milwaukee appeared first on Media Milwaukee.
See More Stories From mediamilwaukee.com …
It feels like every week is a special week for music. I am continually blown away by artists who have capacity to express themselves so beautifully and how their expression moves me. And I hunt, song, after song, after song, to find those couple that really hit me in the ribs.
See More Stories From www.radiomilwaukee.org …
Coming Soon On OnMilwaukee.com…
Third Ward walking tour
Stallis' Garfield School
Chief's long-awaited "II"
1970 confrontations