Labor Day is one of the saddest holidays of the year since in this neighborhood it means the end of summer. But that doesn't mean there isn't anything to do. Read more...
Top Story In Festivals Guide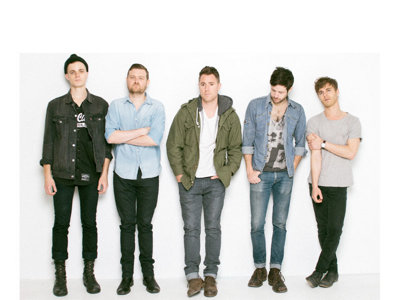 Wild Cub is playing its third Brew City gig of 2014 and we asked frontman Keegan DeWitt for his thoughts again on the city and on what seems like incessant touring.
See More Stories In Festival Guide …
Milwaukee Area Event Calendar
More Featured Articles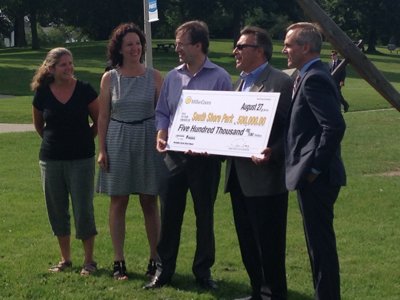 Late Wednesday afternoon, representatives from MillerCoors, Milwaukee County Parks, UWM's School of Freshwater Sciences and Milwaukee County held a press conference, announcing new initiatives, and namely a new $500,000 contribution from MillerCoors, to clean up South Shore Park.
See More Stories In Living …
Groups exist on Facebook for bands of all genres, for people who love cats (like, a lot a lot) and for parents in search of advice or cyber shoulders to cry on. Hence, it's almost - almost - not surprising that there's a group dedicated to posting the correct time. (By the way, it's 10:14 a.m.)
See More Stories In Living …
Let's talk about our fur babies. Those four legged creatures - be they cat, dog, guinea pig, or mouse - we have a deep love for them.
See More Stories In Living …
From Our Partners
I was recently challenged to do the "ALS ice bucket dunk" by a number of people and here is my response video (instead of the typical response, mine was inspired by Sir Patrick Stewart).  ALS is better known as  Lou Gehrig's disease in the US. A number of people have commented and emailed me about the "Shave Like A Mantic59´´ T-shirt I wear in the video. That shirt was a gift from Brian at Shaveology. Brian has recently decided to dramatically shift direction in his career by becoming a barber. You can follow his experiences on the Shaveology blog. He also...
See More Stories From sharpologist.com …
Autumn is such a great time of year! It gives us all a sense of relief and a moment to catch our breath after the busy, warm summer months. What a perfect season to have a wedding! Not only does this fresh season bring a crisp breeze, but it magically changes the colors of our world from the bright pastel shades to the rich, deep and subtle warm hues of fall. With the gradual change of colors and a vast variety of color palettes, brides have so many options for their custom wedding flowers.
See More Stories From wedinmilwaukee.com …
Taking something of a page from the book of the district's successful public Montessori schools, all MPS schools this year will use a staggered start to help introduce primary-aged children to their schools. In the past, the Montessori schools -- whose K3, K4 and K5 kids share classrooms -- welcomed K5 students on the first [...]
See More Stories From schoolmattersmke.com …
Coming Soon On OnMilwaukee.com…
Stuart Rojstaczer
Our Daily Salt
Westown edition
The Modjeska Theater