I went to Starbucks the other day to see if they would ask me about race - testing out the company's much reported and quickly cancelled new program where baristas are supposed to strike up conversations about race with customers - and ended up mortifying my 9-year-old kid. Read more...
Editors' Pick
For many people, the reality of living in Milwaukee is bleak due to racial inequality and issues of social justice. And yet, the city teems with people dedicated to improving circumstances every single day. Here are 15 individuals who don't always get the recognition they deserve, but continue to work toward a better future Milwaukee - for themselves, for their families and for residents whom they've never met.
See more stories in Living …
Milwaukee Area Event Calendar
More Featured Articles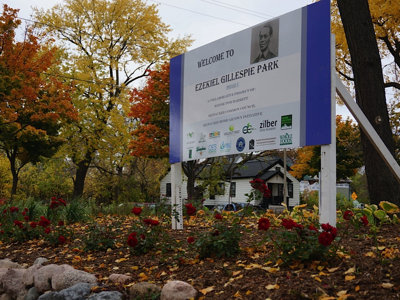 While Milwaukee resident Virginia DuPriest and her neighbors already have a lot to be proud of in terms of cleaning up the neighborhood, now they have something else according to a Milwaukee Neighborhood News Service report. Ezekiel Gillespie Park, completed last fall, sits on the corner of 14th and Wright only a couple houses away from DuPriest's.
See more stories in Living …
The Body and Soul Center is virtually empty on a cold Wednesday afternoon, reports Milwaukee Neighborhood News Service, except for Venice R. Williams and Jeanette Wright-Claus, a community artist. They are hard at work on a grant application for Seeds, Soil and Soul, a new summer camp program at the Body and Soul Center and Alice's Garden focusing on "STEAM" (science, technology, engineering, arts and math).
See more stories in Living …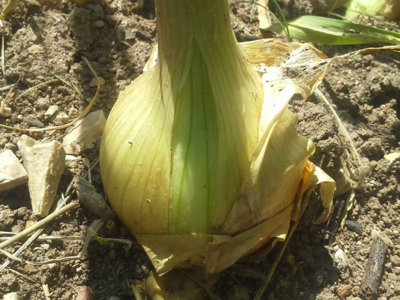 Onions are a staple of many backyard gardens, but many gardeners have problems with the unique vegetable. There can be several reasons for these issues - as well as several ways to avoid them.
See more stories in Living …
From Our Partners
University of Wisconsin President Ray Cross was welcomed to UWM with a cold reception. Cross came to Milwaukee as part of a series of budget meetings held across the UW System. The only audible approval Cross received was when Richard Grusin, a UWM English professor and director of 21st Century Studies, asked, "Given your repeated [...] The post Ray Cross Gets Cold Reception at UW-Milwaukee; Makes Resignation Promise appeared first on Media Milwaukee.
See More Stories From mediamilwaukee.com …
A small group of Bradley Tech high school students will be traveling to Ireland, Wales, England and France next month, thanks to the generosity of community members.
See More Stories From milwaukeenns.org …
With proposed legislation under discussion to bring to Milwaukee some of the education reform efforts that affected New Orleans after Hurricane Katrina, the Milwaukee Board of School...
See More Stories From schoolmattersmke.com …
Wedding pictures will be perused and coveted in years to come. Will you want to remember the timeless beauty you were that day or the larger than life accessory you wished you had gone without? Wedding accessories can be frightening, but your options are limitless.
See More Stories From wedinmilwaukee.com …
Kendrick Lamar's album release last week was an event unlike any I have seen before in the office. Kendrick Lamar's alum, To Pimp A Butterfly, was released last Monday in the middle of the night.
See More Stories From www.radiomilwaukee.org …
What if I told you there used to be a lion that lived on the roof of the Central Library in downtown Milwaukee? Sounds like an urban legend, right? Well, it's not. For two months in 1928, a live lion cub had a home atop that iconic building overlooking downtown Milwaukee. In fact, it wasn't too uncommon to see the cub, Simba, batting around a bowling ball and even wrestling with his human keepers. How did he get up there? Where is he today? Click the podcast player above to travel back in time to the late 1920s when the Milwaukee Public Museum and Library shared a space in downtown Milwaukee. Local historian Daniel Lee shares the story.
See More Stories From www.radiomilwaukee.org …
Coming Soon On OnMilwaukee.com…
Chalice in the Palace
5 Spots for bone broth
Miller Park shuttles
Activist Angela Walker