"Reveal," a recent photography exhibit at Journey House, provided an opportunity for Milwaukee's LGBT teens to chronicle their lives, according to a report from Milwaukee Neighborhood News Service. Led by Nicole Acosta, an artist at Diverse and Resilient, "Reveal" challenged students to "think beyond the selfie" and use photography to express their feelings about how society views the LGBT community. Read more...
Top Story In Festivals Guide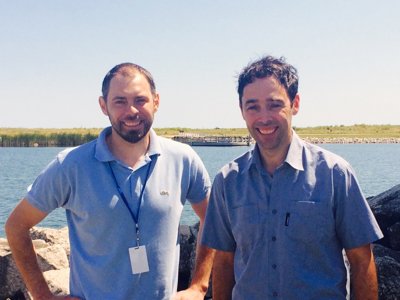 There's plenty to love about Irishmen Duncan and Richard Blair, owners of the Blairs Inn in Blarney, Ireland - including the fact that they seem to love it in Milwaukee.
See more stories in Festival Guide …
Milwaukee Area Event Calendar
More Featured Articles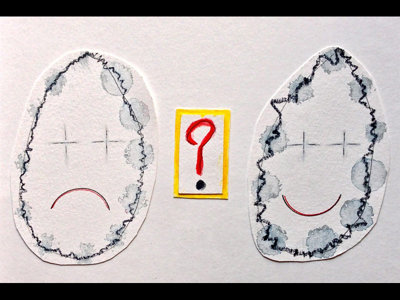 I've been dying to tell you this
It was my birthday and I was rehearsing lines for a play about Oscar Wilde. I got a call from my father saying that my mother had died. He had been worried that she was sleeping late and went into her room to check on her. He said that when he touched her, "she was so cold." She had a smile on her face and an old Violent Femmes T-shirt on. She had the last laugh.
See more stories in Living …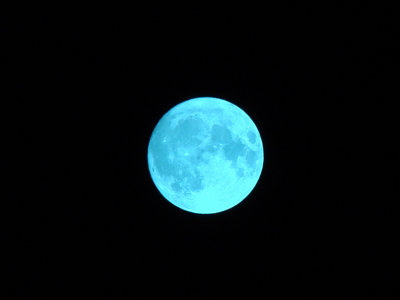 Blue moon magic
The Blue Moon rose on July 31, 2015. This astrological wonder hadn't occurred since 2012 and won't varnish the sky with its indigo face again until 2018. To my delight, the early hours of the "morning after" presented a celestial show that will have to sustain me until I can witness it again.
See more stories in Living …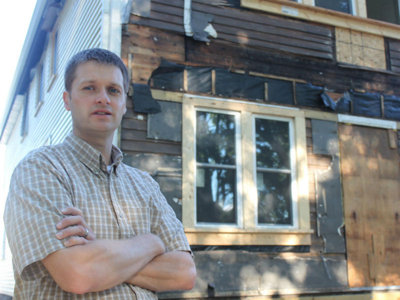 Layton Boulevard West Neighbors bought an eyesore of a house on 36th Street in the Silver City neighborhood last winter and is making major repairs and upgrades, as part of a program that renovates vacant properties previously owned by the city or a bank and sells them to families. However, according to a report from Milwaukee Neighborhood News Service, the government funding that helps support this and similar programs throughout the city has been in significant decline.
See more stories in Living …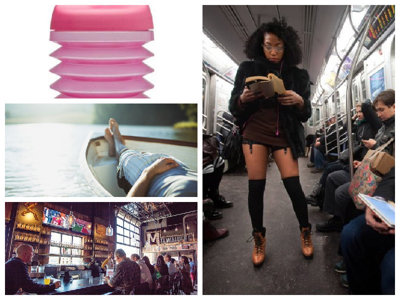 I believe all of us, whatever side of the debate we're on, might have a respect for facts and honesty in the debate about abortion and Planned Parenthood's impact on the health of women in Wisconsin. As such, Robin Vos and the Milwaukee Journal Sentinel should be ashamed at the blatant falsehoods they ran in Sunday's paper.
See more stories in Living …
From Our Partners
A county sheriff's spokesman says a woman lied to authorities about seeing two suspicious men in northern Illinois near where a police officer was fatally shot, a report that prompted a large police response.
See More Stories From WISN 12 …
The summer music festival is a tradition. Here in Milwaukee we have Summerfest, the world's largest. It's a chance for you to see a ton of bands that you love in a short time. Oftentimes it is a pilgrimage that you make with a group of friends, and they are always a good time.
See More Stories From 88Nine Radio Milwaukee …
The Milwaukee Public Market is helping Milwaukee Public Schools' Victory K-8 School to break down the language barrier. The "Bevi Mangia Italiano", which translates...
See More Stories From SchoolMattersMKE …
With white shutters warming under the bright spring sunshine, Dorothy Bertolas' small one-story home sits quietly along the sleepy residential streets of Menomonee Falls, Wis. The house's interior is warm, snug, and neat as a pin. Its walls, all painted in a crisp eggshell white, are laden with relics of a time gone by. Years [...] The post Sandra Bertolas: Gone but not Forgotten appeared first on Media Milwaukee.
See More Stories From Media Milwaukee …
We had so much fun planning a style shoot with some great local vendors in the Lake Country area and now we cannot wait to show you some of the amazing pictures captured by Jessica [...]
See More Stories From Wed In Milwaukee …
Coming Soon On OnMilwaukee.com…
Riverwest architecture
Craft vs. Crap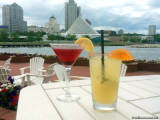 Craft vs. Crap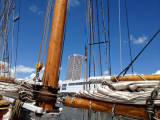 Denis Sullivan day sails