This is my hell, and I am headed back in today. Why do I do this? That's a good question. Since starting a regular workout routine a number of years ago I have exposed by body to all kinds of torture. Read more...
Editors' Pick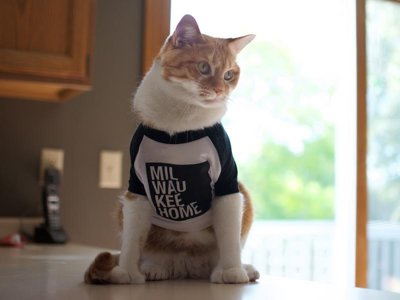 Daniel the cat lives in Muskego with his parents, Amy and Jason Rowell. When he's not being a philanthropist and advocate, Daniel likes to bring joy to memory-loss patients, star in Purina ads and wear his Milwaukee Home T-shirt. He also paints and grows catnip.
See more stories in Living …
Milwaukee Area Event Calendar
Today's featured events
Club Kids 414 Showtime Thaeter
More Featured Articles
It's gray and rainy outside. Both my kids are sick. I ran out of LaCroix. I am wearing my dorky glasses. But maybe that's why these colorful houses jumped out at me today while I carted my germy people to doctors and drug stores.
See more stories in Living …
I have allergies, my dog Sydney has allergies, and one of my cats has allergies. You can't throw a stone in my home without hitting someone taking something for itchy skin, running nose or clogged up sinuses.
See more stories in Living …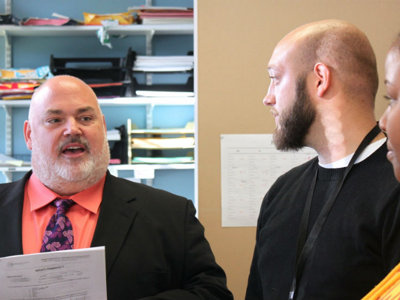 Earlier this year, John Chianelli's organization changed its name to Whole Health Clinical Group and began integrating primary care into its regular practice while treating people recovering from mental illness. Now, as a result of a $1.6 million federal grant awarded last month, the group is set to expand its services to reach more people according to a Milwaukee Neighborhood News Service report.
See more stories in Living …
Sponsored Content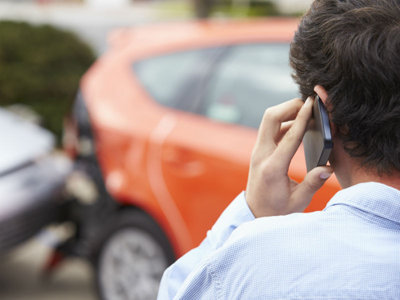 If you are involved in a car crash, one of the first steps is detailing your account of the accident to the police, if necessary. But don't let the need to explain your side of the story and your account of the accident prevail you to provide a recorded statement to the insurance company.
From Our Partners
To close out Movember, the month-long effort to raise awareness and dollars for men's health, we're sharing two more stories from those involved in the local movement.   And both men have personal connections to the issue.  
See More Stories From 88Nine Radio Milwaukee …
The Milwaukee Board of School Directors and Milwaukee Public Schools (MPS) administrators have signaled that they soon will take a major step toward becoming...
See More Stories From SchoolMattersMKE …
Around 15 members of UW-Milwaukee's chapter of the American Association of University Professors marched into Chapman Hall partway through the most recent meeting of the Chancellor's Campus Organizational Effectiveness Team's (CCOET) support team. The CCOET support team is a group that has been asked to provide advice on unprecedented budget cuts and a multi-million dollar [...] The post Tensions Grow on UW-Milwaukee Campus Over Budget Process, Cuts appeared first on Media Milwaukee.
See More Stories From Media Milwaukee …
The new Kesslers Diamonds store in Downtown Milwaukee opens Friday, Oct. 2, at 450 E. Mason St.  It's the first non-suburban store for the company, which operates five other diamond centers in Wisconsin, and also will open its first out-of-state store in metropolitan Grand Rapids, Mich., in November. The Downtown store occupies 2,200 square feet [...]
See More Stories From Wed In Milwaukee …
Coming Soon On OnMilwaukee.com…
Facts about cranberries
Chefs express gratitude
Being Thankful
Black Friday brawls