When Mike Morgan started working at Harley-Davidson and riding motorcycles way back in 2001, it was unusual to see women riders on the road, at rallies or just about anywhere. Today, any driver who looks out for motorcycles notices the dramatic increase in women riders. Read more...
Top Story In Festivals Guide
Late this afternoon, the Rolling Stones announced that legendary blues singer-songwriter Buddy Guy will serve as the opener for the band's highly anticipated - and highly priced - Marcus Amphitheater show.
See more stories in Festival Guide …
Milwaukee Area Event Calendar
More Featured Articles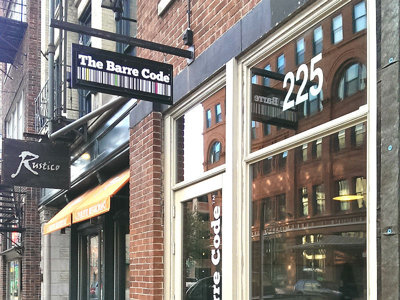 Looking for an invigorating exciting class to add to your workout mix? The Barre Code could be just the answer.
See more stories in Living …
We sit way too much. Many of us have desk jobs where we sit for eight to nine hours a day. After we leave the office, we sit in our car to run errands. We follow that by sitting down to eat dinner. Our day ends by sitting on the couch to unwind by watching some television or browsing the Internet.
See more stories in Living …
Brighten up your patio, deck or front entrance with containers. They're an excellent way to add color, fragrance and beauty where plantable space is limited or non-existent.
See more stories in Living …
From Our Partners
There were 64 names. Of supposedly unfindable photos of men from Wisconsin who'd died in Vietnam more than 40 years ago. Almost all of the men on the list were from Milwaukee, the state's urban center. But had these men really vanished without a public trace, other than their names? A photo shows something more dimensional than letters on granite, [...] The post Faces Not Forgotten: The Photos and Stories of Wisconsin's Vietnam Fallen appeared first on Media Milwaukee.
See More Stories From mediamilwaukee.com …
All the planning is done and you are in the home stretch. Now what? What can you do to keep yourself from going crazy the week before the wedding? Here are a few tips to get organized and KEEP CALM.
See More Stories From wedinmilwaukee.com …
In season 13, episode 24 of the TV show "King of the Hill," Hank Hill's neighbor, Kahn, is going through a depressive state. At the peak of the depressive state he groans while clutching an LP in his arms and says, "You know what I just realized?
See More Stories From www.radiomilwaukee.org …
Coming Soon On OnMilwaukee.com…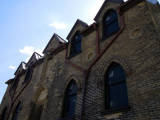 St. John de Nepomuc
PrideFest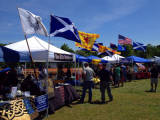 Scottish Fest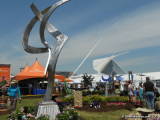 Lakefront Festival of Art