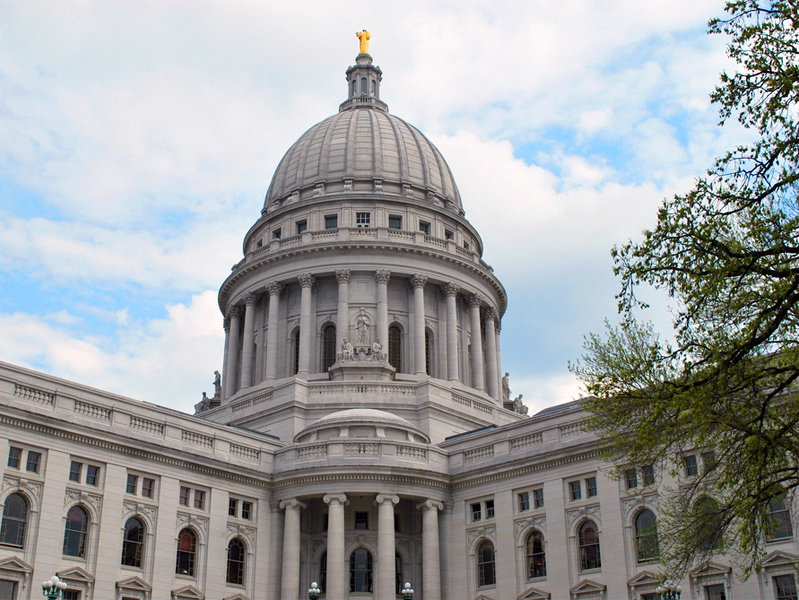 Lawmakers make it tougher for women
There was a point in time when I thought I was probably done having arguments about abortion. The law of the land prevails, and all that stuff.
But I neglected to take into account the fervor and dedication of those people who think abortion should be illegal.
The fight, apparently, continues, aided and abetted by politicians who think they know best.
The Wisconsin legislature has passed, and Scott Walker has signed, bills designed to make it harder for women to get an abortion.
One requires a woman who wants to have an abortion to have an ultrasound within 24 hours hours of getting the abortion. The second part of the measure would allow hospitals to deny admitting privileges to doctors who perform abortions. The last measure was put on hold by a federal judge, although a few hospital systems have said they will not allow privileges for doctors who perform abortions.
What all this does is make me wonder who do these legislators think they are, telling women what they can and cannot do with their own bodies.
Take that ultrasound measure. It includes a provision that the doctor must show the woman the ultrasound picture and explain all the things that it shows. Obviously what these people hope is that by seeing the pictures a woman will decide against an abortion.
Our attorney general, J. B. Van Hollen, is no progressive supporter of allowing abortions, but even he says the hospitals who are denying privilege are in violation of federal laws.
What this is apart of, obviously, is the continued and growing lean to the right side of the political spectrum, led by our governor and his henchmen in the legislature. For example, a bright light named Mary Lazich, a Republican from New Berlin, was tapped to author these Draconian pieces of legislation. How a woman could actually get behind something like this amazes me.
I don't have lot of personal experience with abortion. But back before Roe v Wade in 1973, I got a girl pregnant and got the money from my dad to pay for her abortion. As I recall it was $150 and I gave it to the girl. I didn't go with her to the abortion and I never saw her again.
I remember that occasionally and I remember at the time that the whole decision was hers. I wasn't any kind of a factor in the discussion, except for providing the money. That may seem antiquated now, but I think we have come a long way toward giving women the ability to determine their own health needs.
I frequently drive by Affiliated Medical Services, an abortion clinic on Farwell Avenue. Most days I see two or three shabby protesters outside, holding signs opposing abortion. I find myself wishing these people would mind their business and leave the women of Wisconsin alone.
Wisconsin isn't the only state to have passed laws like this. But I'm growing more and more ashamed to tell people I'm from this state where I've lived all my life.
Talkbacks
TheyThink | Aug. 9, 2013 at 9:51 a.m. (report)
Life does not being at conception...to me, life begins when there's a discernible beating heart. This should be the compromise in our country. You want the morning after pill or abortions before 6 weeks? Go ahead. You can't tell me that a baby is any different at 10 weeks versus 39 weeks other than size. Do abortion supporters really support aborting a child at 39 weeks or via partial-birth abortion? Come on. We are not 'progressive' as a society when we stop a child's heart from beating because it's not 'convenient' at the time. That's disgusting. It's not 'progressive' nor 'evolving' to accept partial-birth abortion as acceptable morally in our society.
fetlarpo | Aug. 8, 2013 at 9:38 p.m. (report)
I know this a news flash for some but at 20 weeks babies feel pain. Why is it when Kermit Gosnell pulls crying babies out of the womb at twenty weeks and drives a scizzors in their spine its a crime, but as long as we do the same act inside the womb its not a crime....people need to make choices at an earlier stage. You can't just say hey everbody look at my bump and then change your mind like a new blouse.
Facebook Comments
Disclaimer: Please note that Facebook comments are posted through Facebook and cannot be approved, edited or declined by OnMilwaukee.com. The opinions expressed in Facebook comments do not necessarily reflect those of OnMilwaukee.com or its staff.