The Milwaukee Coffee Guild's unique holiday offering, the "Milwaukee Coffee Passport," gets you a free 12-ounce drink at participating local coffee shops. Read more...
Editors' Pick
I'm going to beat the Milwaukee winter. I will not be cold again. I will laugh in the face of Snowmageddon. I will be toasty warm when the temperatures drop well below zero. Here's how.
See More Stories In Marketplace …
Milwaukee Area Event Calendar
More Featured Articles
Family owned and operated since 1922, A.J. Ugent Furs and Fashions features an extensive collection of furs, leathers, shearlings, woolens for men and women.
See More Stories In Marketplace …
I brought a second round of local gift ideas to my #wewant segment on WISN, this time from our ShopLocal section. Great gift ideas await!
See More Stories In Marketplace …
Yesterday, the DCD team reviewing the three proposals that were submitted - by Gorman and Co., Maures/Common Bond and Brinshore - to redevelop the former Garfield Avenue School and some adjacent property decided against making a recommendation.
See More Stories In Marketplace …
From Our Partners
One UW-Milwaukee student whose journey is loaded with curves and forks in the road is Bianca Haney. Haney, an honors student in nursing, is obtaining her second degree after majoring in Biomedical Science at Marquette University. "I tried to work in pharmaceutical sales and in real estate, but I knew it wasn't for me," she [...] The post UW-Milwaukee Recognizes 248 Honors Students appeared first on Media Milwaukee.
See More Stories From mediamilwaukee.com …
Are you devoted to a single online store for your shaving equipment? Shopping With the holiday shopping season upon us I would like to ask you a question. Have you ordered shaving products from a particular online shaving-specific website more than once? Amazon doesn't count here. I'm asking if you have bought shaving stuff from online store "x" more than once. Or do you prefer to spread your purchases around?  
See More Stories From sharpologist.com …
When she spoke at a Milwaukee Press Club luncheon yesterday in Downtown Milwaukee, Milwaukee Public Schools Superintendent Dr. Darienne Driver spoke of the many partnerships the district has with local nonprofits, trade associations and corporations. This morning at a press conference, Driver will announce that Junior Achievement of Wisconsin and MPS are again teaming up [...]
See More Stories From schoolmattersmke.com …
If you're looking for a unique gift - for a couple getting married, a housewarming gift, or better yet, a last-minute Christmas gift - you'll want to visit Hometown Est. A General Store, 130 W. Mineral Street.
See More Stories From wedinmilwaukee.com …
Coming Soon On OnMilwaukee.com…
Molly's 2014 picks
Do you buy wrapping paper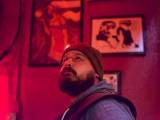 Meet Todd Pieper
Christmas Eve seafood