Seven years ago, SHOP opened at 1918 E. Capitol Dr. in Shorewood. Next month, the women's boutique will move to a new location, 4524 N. Oakland Ave. Read more...
Top Story In Festivals Guide
The Brady Street Festival has its roots in the neighborhood's hippie heyday in the '70s. It's been revamped, upgraded and improved a little more each year.
See More Stories In Festival Guide …
Milwaukee Area Event Calendar
More Featured Articles
It's Wednesday, so that means Westown in greater Downtown Milwaukee. Today, it also means the new Night Market from Newaukee on the parking lot between 4th and 5th on Wisconsin Avenue.
See More Stories In Marketplace …
One-bedroom (and a few studio) apartments are being built at the The Mayer Building, at the corner of St. Paul and Water Streets in the Historic Third Ward.
See More Stories In Marketplace …
Milwaukee fashion pioneer Ma Jolie / Footgear quietly closed its doors at 2583 N. Downer Ave. at the end of June. The retailer that sold both men's and women's fashions, jeans and footwear had been at its East Side Milwaukee for 39 years.
See More Stories In Marketplace …
From Our Partners
Lawarrell Cain, a Sherman Park resident who gardens in Lindsay Heights, explains what he loves about Alice's Garden, while planting onions on a windy summer day. (Photos by Sue Vliet)
See More Stories From milwaukeenns.org …
Potawatomi Hotel & Casino named Matthew Mangerson of Rhinelander and Michelle Burton of Baraboo the winners of the $20,000 military giveaway. The wedding package includes ceremony and reception space, a food and beverage package, wedding cake, floral, decor and a complimentary guest room for the couple in Potawatomi's new hotel.
See More Stories From wedinmilwaukee.com …
Last week, Wisconsin Gov. Scott Walker finally got off the fence and called for the state's lawmakers to "repeal Common Core and replace it with standards set by people in Wisconsin." Clearly an attempt to motivate his base, Walker's statement -- like most anti-Common Core sentiments -- missed the mark on what the real problems [...]
See More Stories From schoolmattersmke.com …
Like many wet shavers, I love menthol. I never had exposure to mentholated shaving cream until I returned to wet shaving, as canned foam was my choice. It's cooling, refreshing, and great for summertime heat. The first mentholated cream I tried, Proraso green, overwhelmed me. I thought it was too chilling.  Now, I use products like Vostok, and Yeti Snot, and don't find Proraso bracing at all.  Obviously that sounds like tolerance to a substance, so I began investigating it's chemistry, and pharmacology. What Is Menthol? Menthol is a naturally occurring compound found in peppermint (Mentha piperita L.) Mixtures of...
See More Stories From sharpologist.com …
Coming Soon On OnMilwaukee.com…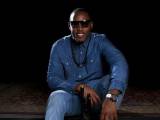 Rebirth Brass Band's Chad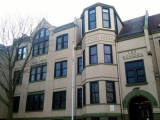 Lee School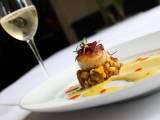 Tasting Menus in MKE
The arborists are coming