Two years ago, MIAD instructor Andy Bernier came back to his car to find his entire collection of "Settlers of Catan" - including a handmade game board - had been stolen. Now he's unboxing a newly acquired set. Watch it here! Read more...
Editors' Pick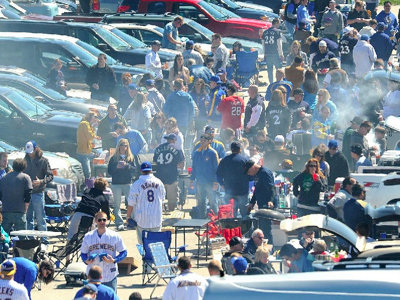 Milwaukee Area Event Calendar
Today's featured events
11:30 a.m. at Tours depart from the corner of Chicago and Water streets, 225 E Chicago
More Featured Articles
#WeWant: Green Bay Packers party
The Green Bay Packers play the Minnesota Vikings on Sunday Night Football tonight. Having a few people over for it? Here are just a few of the things we'd want for our Packers party.
See more stories in Marketplace …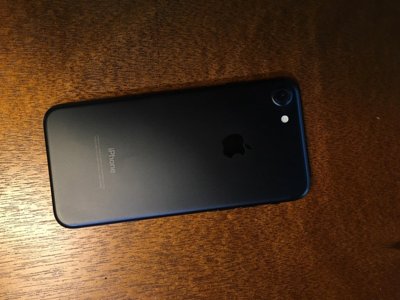 48 hours with the new iPhone 7
Typically, my annual early reviews of the Apple's new flagship phone are called "24 hours with the new iPhone." That tight time frame wasn't possible this year, because the new iPhone 7 took more than a day and a half just to update all my apps, photos, videos and iCloud data. I only started to really see it work as promised by Saturday night.
See more stories in Marketplace …
We are Marquette! U-rah-rah! Wisconsin! It's really no surprise that both Marquette University and the University of Wisconsin-Madison rank in the top 20 for "colleges with the most school spirit."
See more stories in Marketplace …
Clear Water Outdoor, an adventure/ sports retailer located at 250 N. Water St. in the Third Ward, will close by mid October. The company's Lake Geneva and Delafield shops will remain open.
See more stories in Marketplace …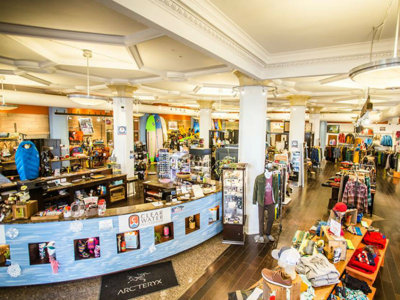 Royal Enfield Motors is the world's oldest motorcycle company in continuous production and yet, most Milwaukeeans have never - or only recently - heard of it. The India-based company opened its North American headquarters in the Third Ward this weekend.
See more stories in Marketplace …
Sponsored Content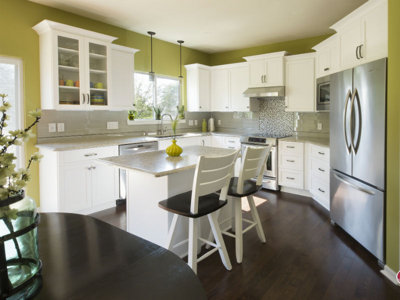 Steinhafels is teaming up with OnMilwaukee for a monthly series called "Ask the Designer," your chance to get interior design advice from experts. This month's question: How do you work with grey and tan colors?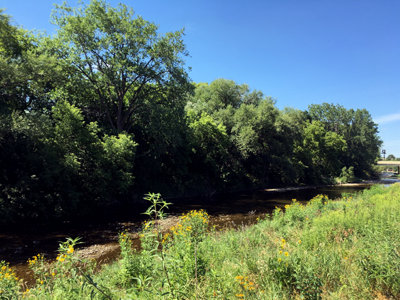 Milwaukee boasts a number of trails and paths you can choose, whether you prefer the city routes, woodlands or mountain bike trails. If you plan to head out by bike, consider these top local destinations - and some important bike safety info you may not know.
From Our Partners
Carlos Silva, 41, once led a life of crime, spending more than a decade in prison. But, now he runs his own car detailing business is and determined to help Milwaukee youth avoid his mistakes.  It was during his last long prison stint, a five-and-a-half-year bit, that Carlos Silva, 41, began to see error in his ways. He was a 7-time-felon, and his rap sheet included convictions in cases involving a murder and a drug conspiracy. Read more below. Milwaukee man trades prison life for business life appeared first on 88Nine Radio Milwaukee.
See More Stories From 88Nine Radio Milwaukee …
Street art display, Black Cat Alley, held its grand opening on September 18 in the alleyway between Kenilworth Pl. and Ivanhoe Pl., south of North Ave. Artists, including UW-Milwaukee students, painted nine murals on the building walls of the alley. The exhibit's founder, Tim Decker, said he wanted to use art to change a dull [...] The post Street Art Exhibit Premieres on Milwaukee's East Side appeared first on Media Milwaukee.
See More Stories From Media Milwaukee …
Coming Soon On OnMilwaukee.com…
Gross food we ate as kids
Bumstead Provisions
Jump off at Billings
6 wines to drink now