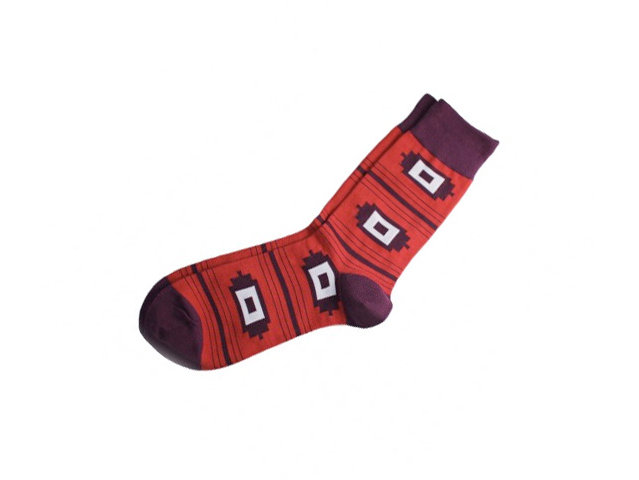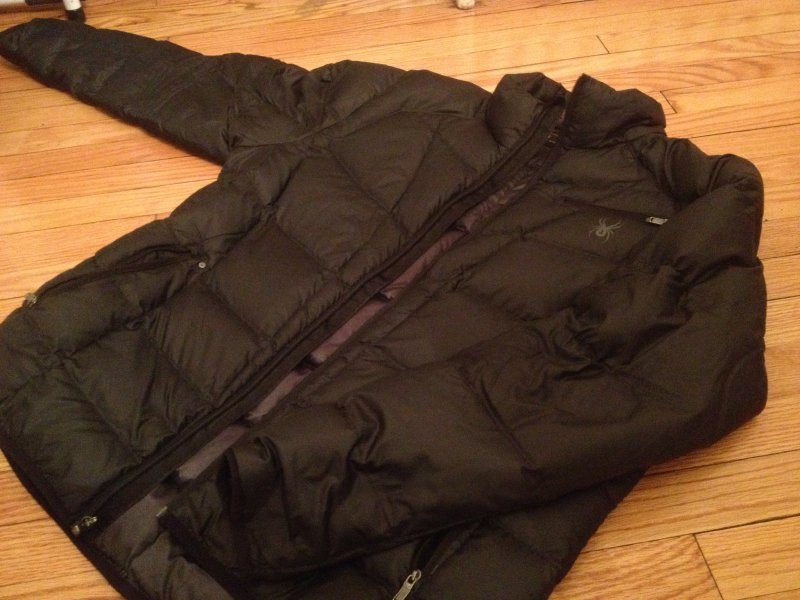 OnMilwaukee.com recommends, Dec. 21, 2013
From last-minute Christmas gift ideas to cozy new items for your own personal closet, the latest edition of OnMilwaukee recommendations has your back.
Dolomite Down Jacket by Spyder – I've never been skiing or snowboarding (bad knees and all) so I never thought a winter performance jacket made with goose down could be a great everyday winter coat. But that's exactly what the black Spyder coat (retail $199) was.
There was no better time to test this out than over the last week in Milwaukee, with sub and near-zero temperatures, and sharp winds off the lake. I wore a variety of shirts under the coat to see how warm I would remain, from light wool to a heavy sweatshirt to a couple of thinner materials layered on top of each other. The jacket actually held up remarkably well. I didn't think something so relatively thin could keep me warm.
While goose down isn't made of sun rays – I did get a chill if I stayed outside for a long period of time, or after the walk to the cold car and starting it up – it kept me as warm (and at times, warmer) than my traditional, larger down winter coat. On one sub-zero night, I stood outside to fill up the gas tank, and while my nose and ears, then feet, and then my legs began to get cold, my torso and arms remained perfectly comfortable.
The only real winter "performing" I did was shoveling, and it was really easy to move around while staying warm.
Also, despite the fact it's made for winter performance, I was able to wear the black coat as a casual item out. My wife and friends loved the fit, and while it's "puffy," you don't feel like you're in a bubble. And when they say it's lightweight, it is. Shockingly so.
If your current winter coat isn't doing it for you, and you're looking for a casual option for the winter, consider the Dolomite Spyder goose down jacket for yourself (or for a family member this holiday season). – Jim Owczarski
The Spice House – Every time I step into the Spice House, 1031 N. Old World 3rd St., the aromas alone make me never want to leave. However, it's more than the luscious scents that I'm smitten with. The aesthetic of the hundreds of glass jars, filled with everything from dried basil to star anise, is a visual treat as well. And even though I already had the spices needed for a Moroccon stew in my cabinet, I bought fresh ones during my visit – cumin, ginger and tumeric – and it made a huge difference in the outcome of the dish. In short, a trip to the Spice House is a gift to at least three of the senses. Stop in there if you haven't been in a while. – Molly Snyder
Wahl Lithium Ion Stainless Steel Trimmer – I've shaved my head nearly every morning for about four years now, and I'm very loyal to my trusty Gillette Fusion for this task. But when it comes to trimming a fresh beard or my random soul patch/goatee, I really like my Wahl Lithium Ion Stainless Steel Trimmer.
It's well built, has a long battery life, multiple blade options and double the torque compared to other Wahl products. It's a bit odd that you can't use while it's charging, but with a four-plus hour run time, I'll give it the benefit of the doubt. The trimmer could make for a good gift for yourself or the dude in your life. It's about $55 at most places online, but $69.99 retail. – Jeff Sherman
Johnny Buffit's Auto Emporium – I am not a car guy. I am also a bit of a slob. So with the impending arrival of my sister in law, my wife gave me marching orders: Get this rattletrap of a car cleaned. I threw a dart at a map and came up with Johnny Buffit's Auto Emporium.
I can't begin to explain the wonders of this place. John Wohlfard, who got the nickname Johnny Buffitt because of how diligent he was in buffing cars, runs the place. The first thing I noticed was the customer service. He said it would be about five hours and offered to give me a ride anywhere I wanted to go. I picked a nearby restaurant and sat with my Kindle, reading and drinking coffee.
When I returned, I thought I had the wrong car. It was absolutely spectacular. When I say better than a new car, I mean it. Everything was as clean as whistle. The price was very reasonable, and when I took it home, my wife came rushing out, looked through the car and asked when I had bought a new car just for her sister in law. Safe to say I was very happy man.
Johnny Buffitt has just moved into a new location at 515 S. 1st St. in the Third Ward. The number is 271-8161, and it's the best call you will ever make. – Dave Begel
World of Tea Collection – Um, there are like two days left until Christmas. If you're still struggling to get a gift for someone, consider Numi Organic Tea's World of Tea collection, which includes five bags each of nine organic blends from around the world. There's an Italian bergamot-laced aged Earl Grey that's subtly citrus-y, a strong black breakfast tea from England, a spicy Indian chai, a spry mint from Morocco and others from Brazil, China, Taiwan, South Africa and Egypt. For $32.99, they all come packaged in an attractive, and sustainable, bamboo box. Get it overnighted from Amazon, or run over to Costco. – Bobby Tanzilo
Richer Poorer Socks – As previously reported, I like bright, loud socks to compliment my otherwise muted wardrobe. And Richer Poorer's $12 patterns are plenty colorful. My pair of "Walker Purple" look vaguely indigenous and add a perfect amount of flair for the holidays. The lightweight cotton socks come in plenty of patterns, so get as sartorially obnoxious as you want ... from the calf down, anyway. – Andy Tarnoff
Facebook Comments
Disclaimer: Please note that Facebook comments are posted through Facebook and cannot be approved, edited or declined by OnMilwaukee.com. The opinions expressed in Facebook comments do not necessarily reflect those of OnMilwaukee.com or its staff.