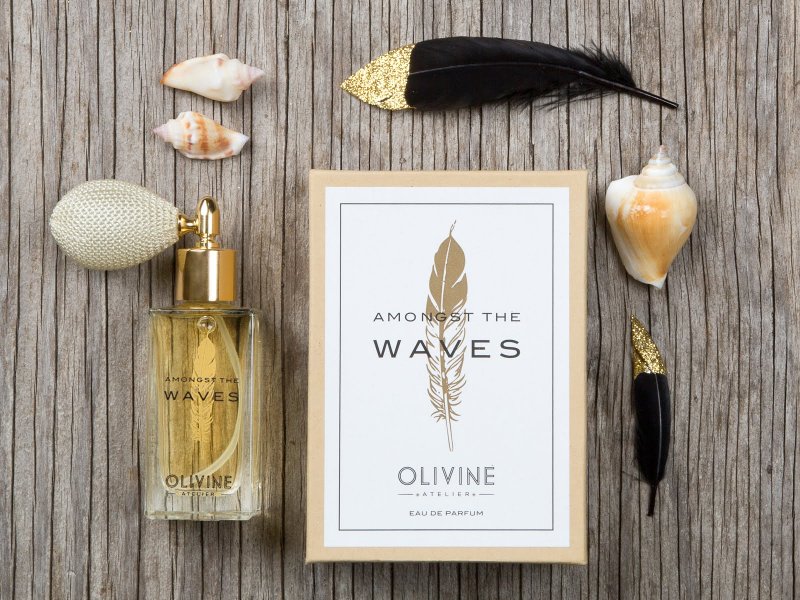 OnMilwaukee.com Recommends, Aug. 31, 2013
From an innovative method of cooling wine to the best BOGO deal in town, this week's edition of OnMilwaukee.com Recommends has reviews of the products and promotions you need to hear about.
Amongst the Waves by Olivine – I'm picky about perfumes; the wrong scent can really ruin your day. But Amongst the Waves by Seattle-based perfumery Olivine is perfect for me: subtle but robust, beachy without feeling like you're drowning in fake sand smell and lightly floral without coming on too strong. There are notes of stargazer lily, waterlily and tigerlily, scents that harmonize with tonka bean and Arabian sandalwood (I love sandalwood!), giving it a calm, even aroma. The eau de parfum retails for $80 per 1.7 oz., but I tried the $48 five milliliter perfume oil, which looks small but dab-by-dab will last you for months. It's smells like these that just want to make you breathe deeper and relax. Best of all, Olivine gives five percent of the revenue from Amongst the Waves to Every Mother Counts, a campaign funded by supermodel and mother Christy Turlington Burns to end preventable deaths caused by pregnancy and childbirth around the world – so wearing this perfume feels as good as it smells. Visit shopolivine.com. – Colleen Jurkiewicz
Nick Cope – Why Is The Sky Blue – The first time I met Nick Cope was when he fronted Oxford's The Candyskins (a band Radiohead used to open for). A group of others stayed up all night in Middlebrough, England. I remember him as a rock and roller. But, recently, Cope sent me his third CD of songs for kids and I tested it out on my own brood during car rides to and from day care this summer. They immediately dug Cope's accent, his knack for melody and his great lyrics. The insanely infectious "Wobbly Tooth," which has great significance to my kids at the moment, was a preferred moment, and my kids kept singing "There's A Nose in the Middle of My Face" and the title track for days. Cope's kids music is a boon for parents looking for fun, quirky music for young ones that isn't insipid and annoying. Kid tested, drummer dad approved. You can sample the 10 songs on the record here. – Bobby Tanzilo
Famous Footwear's BOGO promo – I'm usually not one to recommend large chains, no do I usually shop at Famous Footwear, but I found myself in there recently and realized that if you want to buy name-brand shoes, and more than one pair, it really is a great deal. Much of the time Famous Footwear runs a BOGO (Buy One Get One) promotion which can mean up to $40 or more off a second pair of shoes. I was particularly pleased with the Converse and Vans selection, but then again I have been wearing these types of shoes since 7th grade. – Molly Snyder
The Corkcicle – It's no wonder the Corkcicle made it to Oprah's "Favorite Things in 2012." This cork/icicle is the perfect way to keep your wine cool after you've opened it. And, for those of us that want cooled wine without the hassle of an ice bucket, a necessary tool. I put my new favorite gadget in the freezer the second it arrived and it was frozen within an hour, ready to keep my bottle of wine cool. At a price of $25, it's also the perfect host/hostess gift and comes in a variety of colors. I think I'll buy a few more. – Regina Levchets
Oral-B Pro-Health All-In-One toothbrush – I love the toothbrush/paste aisle at Target. Way too many choices, but fun in a odd kind of dental health way. I splurged on a $5 Oral-B Pro-Health All-In-One toothbrush recently and must say that it's the best and most comfortable toothbrush I've ever owned. It really hugs the teeth and works the gums. Buy one. – Jeff Sherman
Facebook Comments
Disclaimer: Please note that Facebook comments are posted through Facebook and cannot be approved, edited or declined by OnMilwaukee.com. The opinions expressed in Facebook comments do not necessarily reflect those of OnMilwaukee.com or its staff.