That's right, Downtown Milwaukee may not have a ton of ice cream options but you can order ice cream on demand with #UberIceCream. Read more...
Top Story In Festivals Guide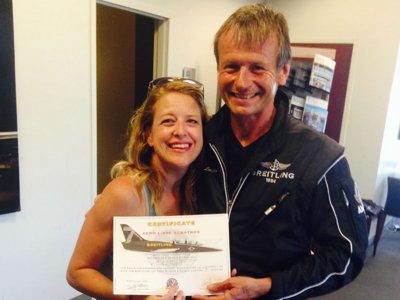 Milwaukee Area Event Calendar
More Featured Articles
Mayfair today announced Hanna Andersson, a manufacturer and retailer of quality children's clothing, will open its first Wisconsin store in the shopping center this fall.
See more stories in Marketplace …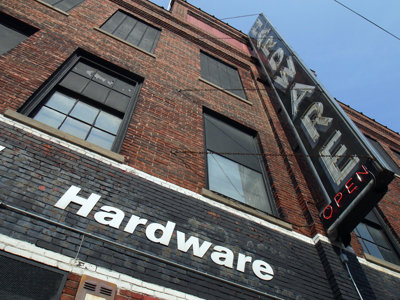 After nearly 30 years in its current home and 65 within eyesight of it, National Ace Hardware, 1303 N. 4th St., is closing. The building - put up for sale in 2013 - was sold to a developer on Wednesday and a plan for its redevelopment is expected to be announced this week. Meanwhile, National co-owners, brothers Bill and David Rotter, will work to liquidate the current space, which must be vacated by mid-November.
See more stories in Marketplace …
From Our Partners
If you've been to a street festival or outdoor summer concert in Milwaukee, you've probably heard Doug Gutenkunst's signature "yee-haw."  Usually that high-pitched howl comes right after a few bangs on an old timey instrument -- the triangle -- hanging from the rafters of his tent.
See More Stories From 88Nine Radio Milwaukee …
Gov. Scott Walker vetoed a provision in the biennial state budget on Sunday that would have turned all probationary contracts for academic staff in the UW System into fixed-term contracts. The Legislature would have mandated the elimination of indefinite status, the non-PhD equivalent of tenure, for about 158  academic staff at UW-Milwaukee, as well as more [...] The post Walker Vetoes Provision Eliminating Indefinite Status for UW appeared first on Media Milwaukee.
See More Stories From Media Milwaukee …
We had so much fun planning a style shoot with some great local vendors in the Lake Country area and now we cannot wait to show you some of the amazing pictures captured by Jessica [...]
See More Stories From Wed In Milwaukee …
Coming Soon On OnMilwaukee.com…
Lake Park Alums Dinner
8 Things: Brown Bottle
Men discover luxury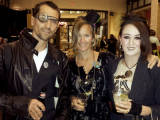 Steampunk party returns