The Wells Street bridge in Downtown Milwaukee will remain closed at least through tomorrow, Sept. 16, and most likely several days after. Read more...
Editors' Pick
There are a variety of ways you can map Milwaukee. Last year, someone imagined how a Milwaukee subway map might look. More recently, the city was charted judgmentally. But beginning this week, you'll be able to buy letterpress-printed copies of Archie Archambault's minimalist map of Milwaukee neighborhoods at Broadway Paper and on Etsy.
See More Stories In Marketplace …
Milwaukee Area Event Calendar
More Featured Articles
This week, I'm picking this gaming table from Peabody's Interiors. It's on the higher end of my picks, but it's well made, classic and a conversation starter. Peabody's is located in Brown Deer and uses its online marketplace to showcase its quality products, its designer options and to support the Wisconsin Humane Society.
See More Stories In Marketplace …
Boston Store is preparing for the 20th year of the semi-annual Goodwill Sale with Goodwill Industries. During the fall sale, which will take place from Sept. 17 to Oct. 4, The Bon-Ton Stores' 273 locations will accept donations of clothing and household textiles to benefit Goodwill.
See More Stories In Marketplace …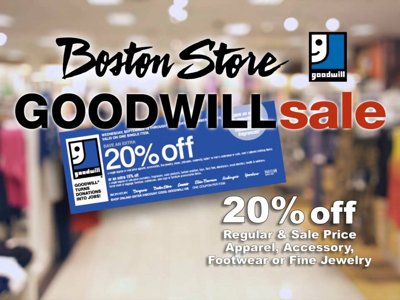 The U.S. Navy christened its newest littoral combat ship, the USS Milwaukee (LCS 5) in a ceremony at the Marinette Marine Corporation shipyard in Marinette in January. Now, there's some cool gear for your to wear, too.
See More Stories In Marketplace …
From Our Partners
The Capitol Heights Summer Youth Program will continue next year thanks to a $15,000 grant from the Greater Milwaukee Foundation's Healthy Neighborhoods Initiative.
See More Stories From milwaukeenns.org …
Last month I shared the first part of Bucci's Bridal style shoot at Rustic Manor 1848 - one of the newest barn wedding venues in the Milwaukee area. There was too much beauty to share all at once, so here's our second dose of bridal beauty.
See More Stories From wedinmilwaukee.com …
Wet-shaving has been a growing trend in men's grooming for the past decade, but for women the movement is just beginning. For anyone who is already enjoying the hobby, you know the awesome benefits and amazing variety of options. It's better for your skin, the environment, your bottom line, and quite honestly, it's more fun! For those just getting started, information for ladies shaving can seem hard to find. My Resources Since beginning to wet-shave in 2010, I  have amassed many resources which can educate, empower and set you up for success on your journey into your new way of...
See More Stories From sharpologist.com …
By Talonda Lipsey-Brown - Dear Miss, You won't remember me or my name. You have flunked so many of us. On the other hand, I have often had thoughts about you and the other teachers, and about that institution which you call "school" and about the kids that you flunk. You flunk us right out [...]
See More Stories From schoolmattersmke.com …
Coming Soon On OnMilwaukee.com…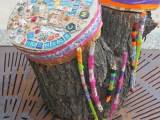 LUV Downtown StreetSeats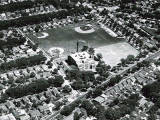 Fair Play demands
Kyle Feerick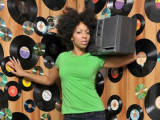 Kenza Dawn