OnMilwaukee.com Movie Guide
Bad news, Marcus Majestic employees; your Black Friday crowds are going to even bigger than usual this weekend. The Brookfield movie house is one of 30 theaters nationwide that will witness the power of a fully operational 88-second "Star Wars: The Force Awakens" trailer. Read more...
Milwaukee Area Event Calendar
More Featured Articles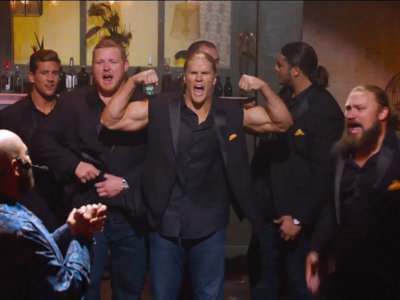 The trailer for "Pitch Perfect 2" came out this morning. The original cast - Anna Kendrick, Rebel Wilson, etc. - is all here, as well as a few new faces. Among those new faces, however, is one very familiar to sports fans: Packers linebacker Clay Matthews - flanked on both sides by fellow Packers TJ Lang, Josh Sitton, Don Barclay and David Bakhtiari.
See More Stories In Movies & TV …
On Nov. 26, the three organizations will host the "Thanksgiving Drive Thru Food Drive" at Miller Park. Food can be dropped off at Helfaer Field - the Little League diamond -- at Miller Park between 4:30 a.m. and 6 p.m.
See More Stories In Movies & TV …
In case there was a question about this matter, "Dumb and Dumber To" is - for lack of a better word - dumb. Very dumb. There's entertainment where you turn your brain off, and then there's this, where maybe it's best if you leave your brain out of the theater altogether just in case its rollicking, unrepentant stupidity is somehow contagious. But did I laugh? Yes.
See More Stories In Movies & TV …
Editors' Pick
Once upon a time, The Modjeska Theater, 1134 W. Mitchell St., was a neighborhood movie palace, the big daddy of Mitchell Street, the second busiest thoroughfare in Milwaukee after Wisconsin Avenue. Now, after four dormant years, and decades after it ended its run as a movie house, Mitchell Street Development Opportunity Corporation is cleaning it up, with an eye toward re-opening in spring with a mix of movies, concerts and other live performances.
See More Stories In Movies & TV …
Coming Soon On OnMilwaukee.com…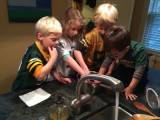 Giving thanks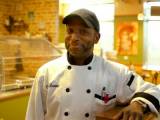 Daddy's Soul Food Grille
Holiday mall hours
CreativeMornings