OnMilwaukee.com Movie Guide
Johnny Depp was surrounded by orange people when he played Willy Wonka in "Charlie and the Chocolate Factory." Now he gets to play one himself: Donald Trump, in Funny Or Die's faux-biopic "The Art of the Deal: The Movie." Read more...
Milwaukee Area Event Calendar
More Featured Articles
I didn't even see the first "Making a Murderer" piece our columnist Jessica McBride submitted to us over the holidays last month. I only took notice when our site traffic jumped through the roof the Monday after New Year' Eve. It was time to publish our first OnMilwaukee book. "Rush To Judgment" came together in what I assume is a record time.
See more stories in Movies & TV …
MSOE cranks out a steady crop of the world's best engineers, including many in the motorcycle industry both here and around the world. In the local music scene, MSOE has its own radio station that rides a steady road with the city's motorcycle community.
See more stories in Movies & TV …
Editors' Pick
By the time I landed in Park City, Utah Friday for the final days of the Sundance Film Festival, most of the party was dying down. However, the important parts - the movies - were very much still in action. Here are the best and worst of what I saw.
See more stories in Movies & TV …
Coming Soon On OnMilwaukee.com…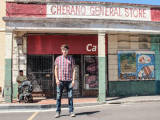 Newski's new EP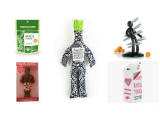 Lovin' edition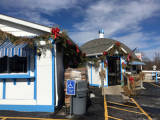 Williams Bat eats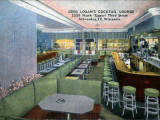 7 disappeared bars