OnMilwaukee.com Movie Guide
Dennis Krause, a veteran of the sports landscape in Milwaukee - and Wisconsin for that matter - hit a milestone on his sports studio show "The Roundtable." The mainstay on Time Warner Cable SportsChannel aired its 2,000th episode on Tuesday night. Read more...
Milwaukee Area Event Calendar
More Featured Articles
Judged as awards bait, "Kill the Messenger" won't likely snag the golden glory it's looking for. Once you remove the arbitrary frame of awards season, "Kill the Messenger" is a solid, satisfyingly unpredictable and well performed journalism drama that - following the lead of "Shattered Glass" and, of course, "All the President's Men" - often plays like a tense thriller.
See More Stories In Movies & TV …
Anyone who went to a showing at the Milwaukee Film Festival in the past two weeks could tell you that the festival was having a good year in terms of attendance. When a documentary about genocide screening right in the middle of a Packers game still manages to draw an audience, it seems like things are going well. However, this morning, Milwaukee Film announced the numbers to prove it.
See More Stories In Movies & TV …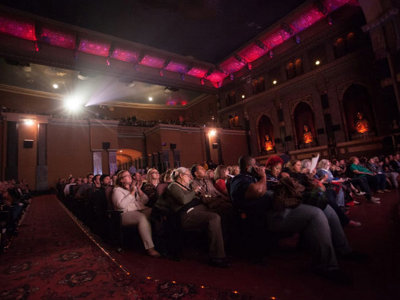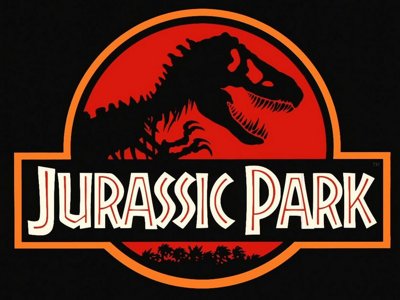 At the end of the month, the Milwaukee Public Museum will celebrate the fall - as well as its current "Alien Worlds and Androids" exhibit - with a Sci-Fi Film Fest. Every Thursday and Saturday (save for Thanksgiving) from Oct. 23 through Nov. 29, the museum will screen a sci-fi flick in the Dome Theater.
See More Stories In Movies & TV …
Editors' Pick
Once upon a time, The Modjeska Theater, 1134 W. Mitchell St., was a neighborhood movie palace, the big daddy of Mitchell Street, the second busiest thoroughfare in Milwaukee after Wisconsin Avenue. Now, after four dormant years, and decades after it ended its run as a movie house, Mitchell Street Development Opportunity Corporation is cleaning it up, with an eye toward re-opening in spring with a mix of movies, concerts and other live performances.
See More Stories In Movies & TV …
Coming Soon On OnMilwaukee.com…
The Vanguard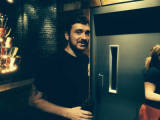 Pizza Man Waiter
Then and now
Harbor House crab cakes