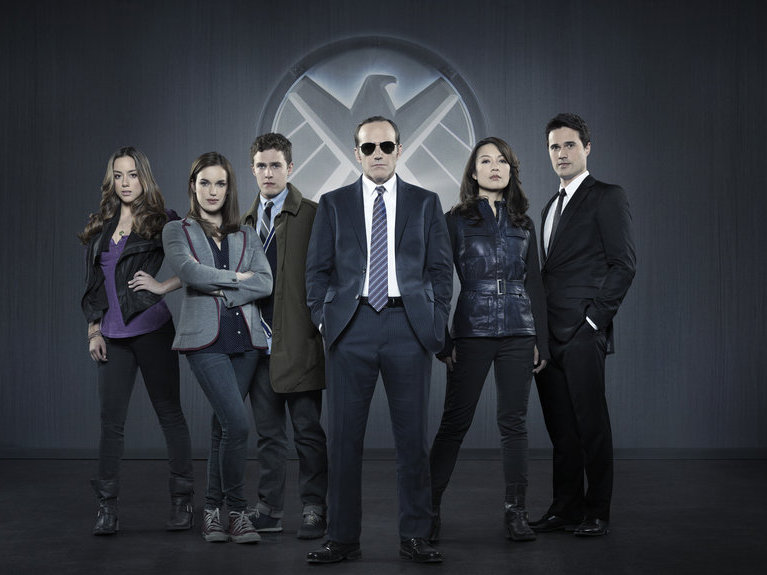 ABC's "The Agents of S.H.I.E.L.D." brings Marvel world to TV
One must-see show this fall season says, "not all heroes are super."
Batman and Wonder Woman have had TV shows in the past. Superman, the Justice League and even Superman's dog Krypto have starred in their own cartoon shows.
Even novice comic book geeks could point out the shows I mention above come from DC – the old Detective Comics – universe.
Tonight, on ABC, it is the world of Marvel that we will experience with the "Agents of S.H.I.E.L.D." This is the realm where Spider-man, the Hulk, the Fantastic Four, the X-Men and all of the Avengers call home.
But, we won't see any of them.
It's been a long time since the Marvel comic book company (now owned by Disney, which also owns ABC), has had a regular live-action show on the small screen. Veteran actor Bill Bixby brought the Dr. Jekyll/Mr. Hyde and Frankenstein's monster-inspired character the Hulk to life for CBS with a series from 1978 to 1982. The production then went to NBC for three TV movies.
But now, a year after "The Avengers" broke all the records as the top box office film in the world, director Joss Whedon gets back to his television producer roots with this new program.
Known for his "Buffy the Vampire Slayer" and "Firefly" – among others – Whedon and his team work to tell the stories of Agent Phil Coulson (Clark Gregg) who has appeared in many of the Marvel Film Studios movies starting with "Iron Man" in 2008. As agents of S.H.I.E.L.D., Coulson recruits a hand-picked team for Level 7 investigations.
"I think that what's so great is that writers are amazing in that they were able to find a great balance between making each episode stand alone – like you could just pop in on episodes three and four and still be able to enjoy that episode. But I have a feeling you'll then want to watch one and two and all the ones you've missed before," actress Ming-Na Wen, who plays agent Melinda May, told IGN.
"You can just watch that episode and enjoy it and know what's going on, but at the same time, there is a through line of these characters working together and the story that develops as time goes on."
This will be the most interesting part of the show, one that ABC needs to do well. The question will remain if the built-in movie and comic book fan base will be enough to prop up the ratings. If the writers can create an ensemble cast of characters that an audience can relate to, then "Agents of S.H.I.E.L.D." may be strong enough to bring in someone who has never seen an Iron Man, Captain America or Thor film.
A huge obstacle is that this show is up against a drama with a group of characters that audiences love … powerhouse "NCIS" on CBS. Actress Cote de Pablo will be leaving the cast, only appearing in the first couple of episodes this season. Chances are that more than a few of the 20.4 million households that watched "NCIS" in the season opener last year will return to see the tear-full goodbyes.
However, "NCIS" is now in its 11th season, and a younger audience may want to check out something new, and different … well new and different enough to be worth checking out.
Marvel and ABC haven't released too many details if any known superheroes will even appear on the show, but a series offering characters us mere mortals can relate to, may be strong enough to see what sort of non-powered hero that may reside in ourselves.
Facebook Comments
Disclaimer: Please note that Facebook comments are posted through Facebook and cannot be approved, edited or declined by OnMilwaukee.com. The opinions expressed in Facebook comments do not necessarily reflect those of OnMilwaukee.com or its staff.