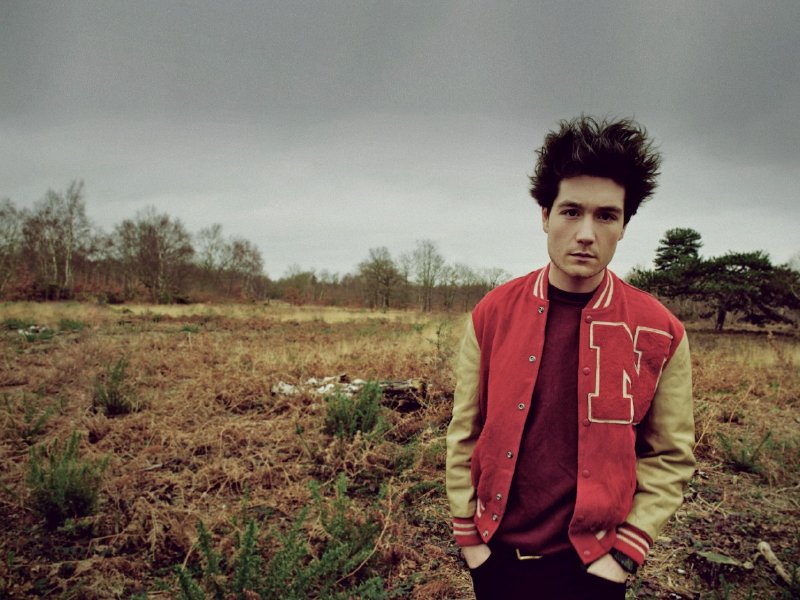 Bastille breaks out big before FM 102.1 Big Snow Show
Cutting edge.
That's where stations that have a music-loving audience want to be, and where WLUM-FM 102.1 in Milwaukee is. Thursday night, the station hosts its eighth Big Snow Show at The Rave.
One band, booked before it had gotten international acclaim, is enjoying its time in the limelight, getting airtime and some love from Billboard. The UK export Bastille is on the schedule Thursday night with the likes of Phoenix, Alt-J and Grouplove.
And WLUM is happy to have Bastille in the mix.
"I think we definitely felt that this band was going to be a big deal. It's really fun when it works out the way you hoped," said Jacent Jackson, the programming director at the alternative station.
According to Billboard, the song "Pompeii" first made a mark in the band's home country, where it reached No. 2 on the Official Songs chart in March. In June, the song bowed on Billboard's Alternative tally, eventually hitting No. 1 for four weeks beginning Oct. 26.
In the article, Jackson gave credit to music director Michelle Rutkowski for discovering the band on YouTube before they signed with Virgin.
"I expect Bastille to have a career beyond 'Pompeii.' If they're managed and imaged correctly, they could be another success story like Imagine Dragons," Jackson told Billboard.
If you are looking for something to do, you can see the band live, whose song has been played 1,247 times before Dec. 1 on the radio.
"The FM 102/1 Big Snow Show is really just an excuse to have fun with your audience and a nice signature event for the radio station. This is our eighth annual, and past Snow Shows have included bands like Cake, Death Cab For Cutie, Silversun Pickups and Rise Against among others," Jackson said.
"I think that in terms of the community, having a strong alternative station definitely has a role in putting Milwaukee on the map as a touring destination for artists. Whether it's developing our Big Snow Show event, doing booking for other events such as Rock The Green, or lending a hand in curating and securing talent for Summerfest, FM 102/1 has had a role at making the concert scene in Milwaukee more exciting."
A LOOK BACK: "PBS Newshour" marks the anniversary of the tragic shootings in Newtown, Conn., with a look at "Sandy Hook Promise," a community effort to turn tragedy into a moment of transformation.
On Thursday, Hari Sreenivasan will interview the Hockley and Barden families, parents of Dylan and Daniel – two students who were slain on Dec. 14, 2012, along with 18 of their classmates and 6 teachers.
Through Sandy Hook Promise, the families advocate preventing the causes of gun violence by educating parents, and providing financial aid to families who've lost loved ones to gun violence.
"We're not just about guns, and we're not just about legislation, we are rising above the politics, and we're looking at the causes of gun violence," Nicole Hockley said.
"This is about a conversation and community-based solutions that we can deliver ourselves and help prevent this."
Facebook Comments
Disclaimer: Please note that Facebook comments are posted through Facebook and cannot be approved, edited or declined by OnMilwaukee.com. The opinions expressed in Facebook comments do not necessarily reflect those of OnMilwaukee.com or its staff.