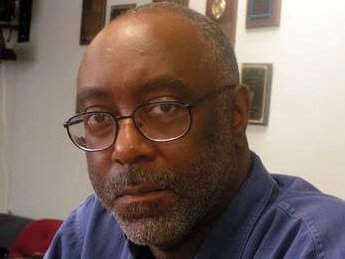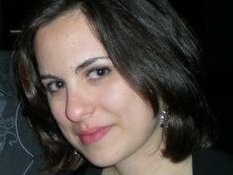 OnMedia: Eric Von returns to WMCS
Eric Von returns to WMCS-AM (1290) on July 19 to host the resurrected "Morning Magazine" from 7 to 10 a.m. weekdays.
He's had something of a boomerang relationship with the station targeting Milwaukee's African American community. Von ended a long run as host of "Morning Magazine" in 2002 to move to Phoenix, coming back to WMCS two years later to take the afternoon shift.
He resigned from the station in February 2009 amid budget cutting.
This return is tied to another change at the station, this January's firing of morning hosts Joel McNally and Cassandra Cassandra, which enraged many station listeners. The move was a cost-cutting effort at a time when the economic downturn had hit radio particularly hard.
"The community obviously reacted, and they reacted in a big way," said WMCS general manager Bill Hurwitz. "I got, literally, hundreds of e-mails, letters and phone calls."
One response to the reaction is to focus Von's "Morning Magazine" on four key issues: black-on-black crime, teen pregnancy, high school dropout rates and unemployment, "in addition the regular things we do."
Hurwitz said it made sense to return Von to WMCS' air.
"He is synonymous with 1290," he said.
In addition, the station lined up a couple big corporate sponsors, Northwestern Mutual and Johnson Controls, to make the show work.
A new afternoon voice for WYMS: Also starting July 19 is Rachel Rose, the new afternoon drive-time host on WYMS-AM (88.9). She'll also be music director of the eclectic non-commercial station that dubs itself 88Nine RadioMilwaukee.
She comes from Boston's WERS-FM, where she spent nearly three years. She's also been assistant music director and mid-day host at WNTI-FM in Hackettstown, N.J.
She graduates from Boston's Emerson College in July.
A radio repository: An enthusiastic fan of 1980s Milwaukee radio has turned his Facebook page into a website featuring audio clips he's collected from various now-departed radio stations. Mark Pfeifer's site features 1982 clips from Bob Reitman on the old WKTI-FM.
You, too, can be a "Mad Dog": Sports talker Christopher "Mad Dog" Russo is looking for a new sports talker in a Sirius XM satellite radio competition called "You Think You Can Talk Sports."
If you think you can, get a 5-minute audition CD together by July 30. Contest details are available at the Mad Dog Radio chanel's site. (Sirius Channel 123/XM Channel 144).
Five finalists will be picked in August to do live on-air auditions alongisde Russo on his afternoon show, "Mad Dog Unleashed.
Jon Stewart, Joe Biden and custard: Comedy Central's Jon Stewart took his whack Tuesday at the video of Vice President Joe Biden calling the manager of Kopp's a "smart-ass."
Facebook Comments
Disclaimer: Please note that Facebook comments are posted through Facebook and cannot be approved, edited or declined by OnMilwaukee.com. The opinions expressed in Facebook comments do not necessarily reflect those of OnMilwaukee.com or its staff.