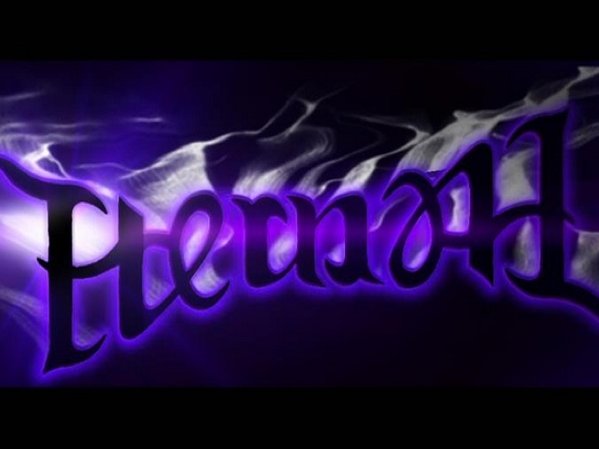 Local film "Eternal" paints the true story of rock's glories and struggles
Back in the day, the biggest concerns for a hard rock or heavy metal band were playing too loud at practice and waking the neighbors, or not rocking hard enough for the excitable head-thrashers in the crowd for a show. In recent years, however, Milwaukee native Dave Dillett noticed the scene has changed and not all for the best.
"There's a real problem now with live music when you look at hard rock and heavy metal," Dillett said. "Years ago, they had hotlines set up, and you had to call to figure out where you could go and play. There were so many clubs and so many bands. It was a booming business. And now you look around, and it's a wasteland."
Dillett – a veteran roadie of almost 19 years, working with both local and national bands with names like America's Heartbeats, Vigilante and Freudian Slip – decided he needed to share his beloved music's stories and recent struggles. So he combined his love for loud, thrashing rock music with another one of his passions: film. The result is "Eternal," a rockumentary about the wonders and woes of the current live music scene that's being released to DVD tomorrow.
"There are very few venues, there's very few bands that play them and there's very few people who go out, and perpetuate and support the local hard rock and metal scene," Dillett said. "I think this probably applies to other genres of music as well. It's not the same as it once was. I wanted to try and take a look at why that is, and bring some attention to some of the issues. See if maybe we can give them a shot in the arm."
The documentary, filmed primarily back in 2011 and early 2012, chronicles the rise and fall of the live metal scene in three parts. The first part, titled "Legends," is an accumulation of interviews with past hard rock and metal bands from the southeast Wisconsin area about the way things were, starting back in the late '70s.
"I set up a Facebook page and started with the people I still had contact with," Dillett said. "I kind of branched out from there, asking people, 'Hey, can you get a hold of this guy?' 'Is this guy still around?' It was really excellent how that came together."
In addition to their informative interviews, the old rockers would end up bringing a lot of old archival material to the table as well, helping to a create a kind of "time capsule." The result was hundreds of hours of footage for Dillett to go through in order to find and completely tell their story. It also gave the director-producer a chance to reconnect and chat in a laidback fashion with some of the rockers he worked for or simply admired back in the day.
"If you tried to approach some of these guys back in the day, there was a little bit of an aloofness to them if you didn't work for them," Dillett said. "It was like, 'I'm a rock star.' And you gotta give them that, because in a lot of ways, they were. So sitting and talking with them one-on-one years later, that façade or whatever is stripped away, and it's kind of a homecoming."
The second part of "Eternal" is called "Darker Days," which gives the rockers an opportunity to talk about the massive changes to the scene that helped "trash what we had," according to Dillett. Part of that is because of a change in people's sensibilities toward going out late to places with alcohol, especially for older crowds, many of which have families and careers to attend to. Dillett, however, also points to a "fast food mentality" amongst younger bands and music consumers.
"The Internet was a big thing that came up time and time again," Dillett said. "Rather than having to pony up X number of dollars for a full disc, you can shop around online, find a song you like and just buy that song. If you want to see them play live? Go to YouTube."
Dillett also noted that changes in the laws over time – such as the raising of the Wisconsin drinking age – and making them more strict, though crucial to protecting citizens and making places safer, also did their part to shrink the live music scenes in the area.
The final section of "Eternal" is also possibly its most ambitious. For the last third, titled "Full Circle," Dillett created, organized and filmed a two-day concert event in Waukesha back in 2011 featuring several hard rock and metal bands (like Bad Boy, Moloko Shivers, Problem Child and Never Dead) in all of their live glory. It's a surprising turn for the documentary, but one Dillett believes helps get across the importance, energy and excitement of an original live music scene.
"We wanted to show that even though there's been challenges and adversity, it's worth sticking with something if that's what you love," Dillett said. "You can see that in the joy of these guys playing on the stage and the way the crowd is reacting. This is the payoff. Even though it's hard, there is some advantage to persistence in the face of adversity."
Making "Eternal" has been a long process, one that cost about $40,000 – small potatoes in terms of Hollywood productions, but still a considerable amount for a very independently funded project like this. Dillett and his subjects recognize there's little money to be made in the film. However, it's worth it to tell their story, address a problem – both local and nationwide – and, on some level, reminisce about the rockin' days of the past.
"I miss those days," Dillett said. "Not the partying or anything like that. I just miss that tribal thing where everybody was out having a great time and enjoying some great music."
The "Eternal" DVD release party – called "Full Circle: Coda" – is tomorrow night at Club Garibaldi. The event starts at 8 p.m. and features performances by Conniption and A Tortured Soul. The film is also scheduled to screen at The Times Cinema in December.
Facebook Comments
Disclaimer: Please note that Facebook comments are posted through Facebook and cannot be approved, edited or declined by OnMilwaukee.com. The opinions expressed in Facebook comments do not necessarily reflect those of OnMilwaukee.com or its staff.