OnMilwaukee.com Movie Guide
There's a whole lot of new coming out of the Milwaukee Film Festival this year. The festival already announced its new Film Feast program, and now comes the Art + Artists program, a collection of eight documentaries about the fascinating minds behind the work and worlds of visual and performing arts. Read more...
Milwaukee Area Event Calendar
More Featured Articles
Narrated by John C. Reilly, the story presented by Disneynature's "Bears" will keep viewers of all ages entertained and engaged in the true life survival in the Alaskan wilderness.
See More Stories In Movies & TV …
Al Jazeera America will present live coverage from Ferguson through the weekend with news updates and analysis. That in itself isn't beyond the scope of any national or international news outlet would deliver. But for Al Jazeera it became a bigger story when those covering the news became part of it.
See More Stories In Movies & TV …
Milwaukee Film continued its outpouring of outstanding movies this morning by announcing its selections for the Sound Vision music documentary program, as well as for its live music series Soundtrack, hosted by The Hotel Foster.
See More Stories In Movies & TV …
Editors' Pick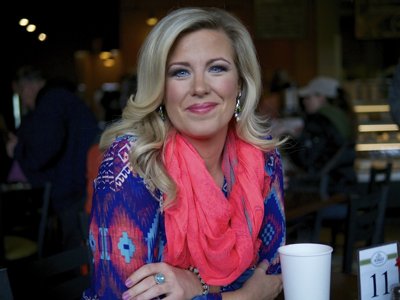 The positive and caffeinated person you see weekday mornings on "The Morning Blend" is not an act for Tiffany Ogle. Always an optimist, there's no alter ego at all, says the Minnesota native with the most diverse resumé you'll ever see. Yes, many know the 34-year-old Ogle for her time as a Miss America contestant, but she's a legit artist, singer, TV pitch woman and philanthropist. And lots has changed in her life since we first spoke to her in 2009.
See More Stories In Movies & TV …
Coming Soon On OnMilwaukee.com…
Living with autism
Grace Lutheran Church
A Chat with Joel Salatin
Your home's history