Karmin's rise to success is a now classic 21st century story. The pop duo started off on YouTube, recording chipper covers of top 40 pop and hip-hop hits. Now, the two are currently on tour, making a stop at The Rave Sunday night. OnMilwaukee got a chance to ask the duo about its new album, balancing a real-life relationship in and out of the spotlight and Nick's birthday plans, which happen to fall on Sunday. Read more...
Editors' Pick
Last time we met up with the Milwaukee-based band The Sleepwalkers, its members lived in Oshkosh and the band had a longer name. Now, with one more member and three fewer words in its name, The Sleepwalkers make their home in Brew City. We caught up with frontman Ian Olvera as the quartet prepares to launch its new disc, "Lost My Mind in Stereo," at a gig in Riverwest.
See More Stories In Music …
Milwaukee Area Event Calendar
More Featured Articles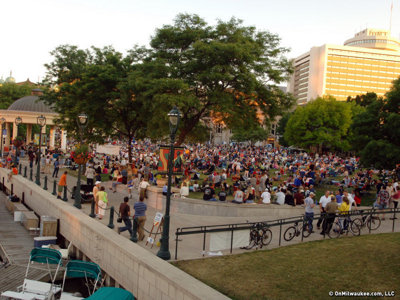 River Rhythms will once again offer free, outdoor concerts in Pere Marquette Park on Wednesday nights this summer from 6:30 to 9 p.m
See More Stories In Music …
It's true, the appearance in Milwaukee of an Italian pop star is so rare that a blog post about the event warrants a headline like the one above.
See More Stories In Music …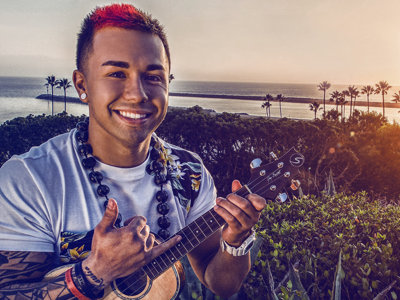 Even though Corey Pieper's latest single "One More Time" isn't conventional Milwaukee, it's obvious the up-and-coming pop singer has love for his home city. The musician namedrops "the 414" near the beginning of the track, and the regional callouts - along with shout outs to his Hawaiian heritage - aren't merely for show.
See More Stories In Music …
From Our Partners
A prominent Milwaukee neurosurgeon is headed to prison for health care fraud, but a former patient is concerned he could get his license back.
See More Stories From wisn.com …
The push back against testing in schools is all over the news lately, with protests across the country by parents and educators who believe schools are spending way too much time not only testing, but prepping for tests, to the exclusion of all subjects other than the few that are tested. Among the tests kids [...]
See More Stories From schoolmattersmke.com …
Most people today know antioxidants to be an effective method of fighting age, but few are aware of the biological process underlying for most skin damage - and what directly addresses the problem, says skin-care expert Ron Cummings.  "The word that has been on the minds of dermatologists and other skin-care researchers for many years is glycation, which is what happens on the cellular level to age our skin," says Cummings, founder and CEO of AminoGenesis Skin Care, (www.aminogenesis.com).  Glycation - damage to proteins caused by sugar molecules - has long been a focus of study in people with diabetes, because...
See More Stories From sharpologist.com …
Shoes are a girl's best friend. So a girl's wedding day is an ideal time to showcase not only her tootsies, but her bridesmaids' - and groomsmens' - shoes, too. We rounded up some of our favorite shoe shots that we've come across.
See More Stories From wedinmilwaukee.com …
Coming Soon On OnMilwaukee.com…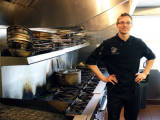 Nathan Goesch
Mary Fahl at Shank Hall
Room to improve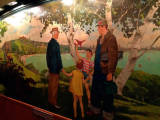 Wagner's Bay View murals