Hide your hair products and parents, grab your scream-repellent ear plugs; One Direction is coming to Milwaukee. Read more...
Editors' Pick
This week, Karl Paloucek is one of a number of Milwaukee musicians taking part in Betty Blexrud-Strigens' Patti Smith tribute -- "Smith Uncovered" -- at Alverno College on Saturday, Oct. 18, at 8 p.m. He's also riding high after the release of his second record, "Sail," recorded over 20 years and issued by Brew City's Latest Flame imprint. As he preps his contribution to "Smith Uncovered," we asked Paloucek about "Sail" and what comes next.
See More Stories In Music …
Milwaukee Area Event Calendar
More Featured Articles
This morning, influential riot grrrl band Sleater-Kinney announced that it would be returning to Milwaukee for the first time since playing The Globe 15 years ago. The announcement comes quickly on the heels of the release of the group's first new song, "Bury Our Friends," and news of its first new record - "No Cities To Love" - since "The Woods" in 2005.
See More Stories In Music …
This morning, Brit Floyd - the self-proclaimed world's greatest Pink Floyd show - announced that it will return to The Riverside after selling out the venue for a show this past March.
See More Stories In Music …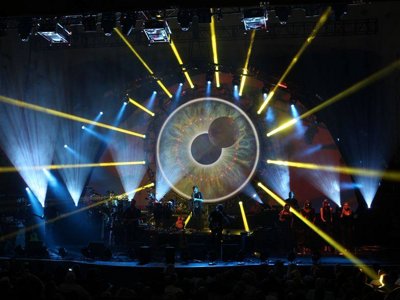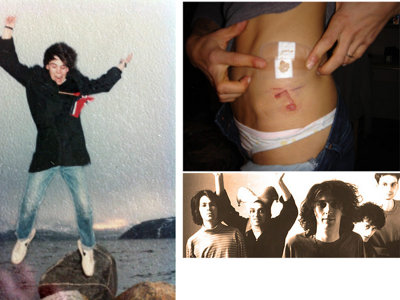 A funny thing happened on the way to the merch tent ... This week I'm going to take you through some of my more bizarre, err, engagements over the years.
See More Stories In Music …
From Our Partners
Here's an idea for your wedding that allows you to plan ahead for your 10 year, 20 year, or even 50 year wedding anniversary! You could create a time capsule from your wedding day that you will seal and not open until your designated anniversary.
See More Stories From wedinmilwaukee.com …
In mid-October, five area teachers were honored by the Education Deans of Greater Milwaukee for their work in service learning,  "... a form of experiential learning where students apply academic knowledge and critical thinking skills to address genuine community needs." Their projects - which range in scope from environmental activism to artistic expression and humanitarian [...]
See More Stories From schoolmattersmke.com …
Hot on the heels of Sharpologist's coverage of the Rockwell razor and the Beluga razor comes the Thomas Clipper on Kickstarter.  The Thomas Clipper razor has a stainless steel handle with a chromed Nickel head. Thomas Clipper Background From the campaign page: "Matt and Tony are good friends who share a passion for making something better: something that supports passionate and talented people, something that they would be proud to own and something that is built to last. Together they're dedicated to bringing you the best shave you can get outside of a barber shop. "Each handle is made to...
See More Stories From sharpologist.com …
Coming Soon On OnMilwaukee.com…
Favorite doughnut shop?
italian dining guide
12 years of Tess
Then and now