You may know drummer Dylan Ryan more for his work with Cursive, Icy Demons and Chicago's Herculaneum -- he's also in an L.A. electro band called Rainbow Arabia these days -- but he's also got his own outfit called Dylan Ryan/Sand, which just released its second record and has hit the road. The first stop? Sugar Maple in Bay View. Read more...
Editors' Pick
This week, Karl Paloucek is one of a number of Milwaukee musicians taking part in Betty Blexrud-Strigens' Patti Smith tribute -- "Smith Uncovered" -- at Alverno College on Saturday, Oct. 18, at 8 p.m. He's also riding high after the release of his second record, "Sail," recorded over 20 years and issued by Brew City's Latest Flame imprint. As he preps his contribution to "Smith Uncovered," we asked Paloucek about "Sail" and what comes next.
See More Stories In Music …
Milwaukee Area Event Calendar
More Featured Articles
Live now, this new auction all you to bid on two tickets to see James Taylor and his All Star Band in Milwaukee and passes for you and your guest to meet the man himself.
See More Stories In Music …
Iconic American singer, acoustic guitarist and songwriter Sam Llanas (formerly of the BoDeans) is one of 11 highly anticipated acts set to headline during the Wisconsin Conservatory of Music's 11-day Festival of Trees & Music Nov. 13-23.
See More Stories In Music …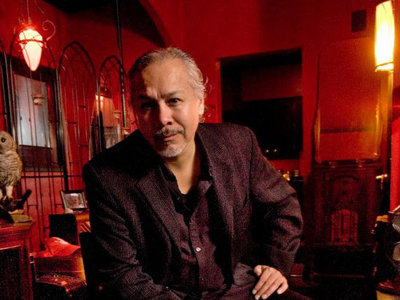 Hide your hair products and parents, grab your scream-repellent ear plugs; One Direction is coming to Milwaukee.
See More Stories In Music …
From Our Partners
The Milwaukee Board of School Directors will likely vote on the petition to create a new instrumentality charter school proposed for the former Lee Elementary School building at 9th and Meinecke tonight at its regular monthly meeting at MPS' Central Services. Lee, built in the late 19th century, has been vacant since its program was [...]
See More Stories From schoolmattersmke.com …
Charles Robinson's roles include father, lawyer, mediator and athlete, but friends and neighbors see his passion for justice and a peaceful community as defining characteristics.
See More Stories From milwaukeenns.org …
Many men, including the ones in my family, have resorted to washing their face with the old bar of body soap. Sure a bar of soap may remove the unwanted dirt and oil from your face but it can also cause your skin more harm than good. Using a bar of soap on your face can strip away your natural oils and throw off your skins pH balance, which can result in dryness, irritation and sometimes even premature aging. Let's just say a bar of soap in the skincare world is the equivalent to a can of Barbasol in the...
See More Stories From sharpologist.com …
Most brides would agree the grand task of wedding planning can seem daunting. My first piece of beauty advice is to put your thoughts into bullet points and categories, from most important to least. Make a list of things to consider and questions to ask. Here's a list of five common wedding day hair concerns/decisions and some advice on how to handle them.
See More Stories From wedinmilwaukee.com …
Coming Soon On OnMilwaukee.com…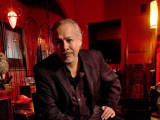 7 questions for Llanas
MKE Winter Market
Milwaukee Zine Fest 2014
Wander & Co.