The Milwaukee Brewers announced Joe Nichols, O.A.R. and the Goo Goo Dolls as the artists for the new Brewers Postgame Concert Series in 2015. Fans can also take advantage of a special Black Friday sale for tickets. Read more...
Editors' Pick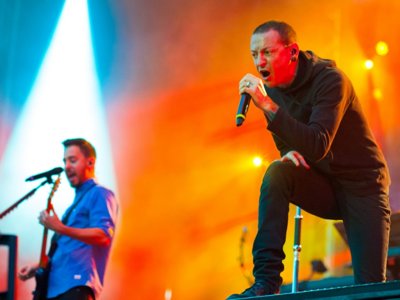 Linkin Park will headline the Summerfest slate on Tuesday, June 30 at the Marcus Amphitheater, the Milwaukee World Festival, Inc. announced this morning. A Day to Remember will open. Tickets will go on sale on Friday, Nov. 21.
See More Stories In Music …
Milwaukee Area Event Calendar
More Featured Articles
With a giant replica of their new album's cover above them on the stage, The New Pornographers delivered a delirious set of extra-large pop during Thursday's Pabst Theater performance.
See More Stories In Music …
Lester Bangs' "James Taylor Marked for Death" is no doubt popular reading this week in Milwaukee after the singer-songwriter disparaged his recent Brew City audience for its supposedly "wooden" response. It's highly unlikely Milwaukee will have to deal with any post-show digs from fellow Rock and Roll Hall of Famer Dave Davies, who delighted an appreciative crowd Tuesday night at Turner Hall.
See More Stories In Music …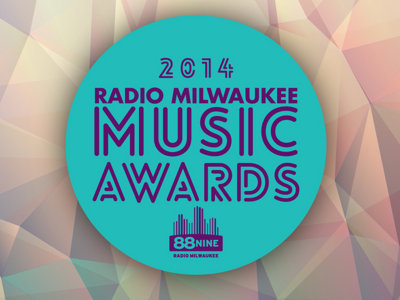 The only thing approaching faster than the end of the year is end of the year awards. One such celebration is the annual Radio Milwaukee Music Awards, hosted at 88Nine's Walker's Point studio. But before the celebration begins and the awards can be dished out, the event is looking for your help in crowning 2014's winners.
See More Stories In Music …
From Our Partners
If you live on Milwaukee's east side, there's a move underway to clear up one of your biggest headaches -- finding a parking spot during the winter.
See More Stories From wisn.com …
Felipe Guilherme Melo is a junior at UW-Milwaukee through the Brazilian Scientific Mobility Program. When he came to America, he didn't know how to speak much English. "If I wanted to stay here, I had to learn English," Melo said. "And then I was trying to find ways to learn English faster. And I didn't [...] The post Conversations Between Cultures: Program Links International Students with Locals appeared first on Media Milwaukee.
See More Stories From mediamilwaukee.com …
When Mayor Tom Barrett visited Highland Community School on Monday to welcome home a group of adolescent students from China, the trip -- according to the students themselves -- wasn" onclick="return TrackClick(",'%2F%2Fonmilwaukee.com%2Ffamily%2Farticles%2Fhighlandcommunityschoolchina.html')"t officially over yet. Today, it is officially complete. The 16 eighth- and ninth-grade students traveled to participate in China" onclick="return TrackClick(",'%2F%2Fonmilwaukee.com%2Ffamily%2Farticles%2Fhighlandcommunityschoolchina.html')"s first-ever Montessori Model United Nations (MMUN) [...]
See More Stories From schoolmattersmke.com …
South Side immigration rights activists are reacting to reforms announced by President Obama with "a divided heart," pledging to continue fighting for more changes.
See More Stories From milwaukeenns.org …
Each year at this time Sharpologist offers holiday gift advice, either ideas for giving to your favorite wet shaver or for your own list.  We've looked back at this year's reviews for the best stuff, plus some of our personal favorites, for our 2014 Holiday Season Gift Guide. Books And Media A perennial Sharpologist recommendation is Leisureguy's Guide to Gourmet Shaving - Sixth Edition, the Alpha and Omega of traditional wet shaving gear and technique in written form. A similar book from the UK is Sharp Practice: The Real Man's Guide to Shaving.  This book is finding its way into the US market. Two other books, A Closer...
See More Stories From sharpologist.com …
In my last post, we tackled a few of your hair concerns. But we still have one of the most personal and transformational services to cover...The Makeup Application. As I've mentioned previously, at WELL Spa + Salon, we really recommend scheduling a trial ahead of time, as makeup can be tricky and we want to ensure your day begins without a hitch (no pun intended).
See More Stories From wedinmilwaukee.com …
Coming Soon On OnMilwaukee.com…
DeYoung de-installs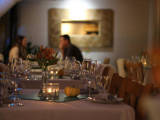 Kasana returns to roots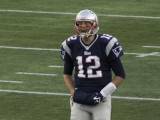 Week 13 picks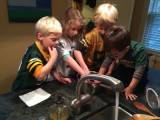 Giving thanks