Time stops for no one. The same could be said for the Milwaukee hip-hop group The Sounds of Time, at least based on their work ethic. The trio - comprised of John Kuester (aka Kid Millions), local producer Sage Schwarm and DJ Deadbeat - began work on their sophomore album, fittingly titled "............Again," right when their first album together was released. Saturday night, however, they'll take some time to celebrate their latest work. Read more...
Editors' Pick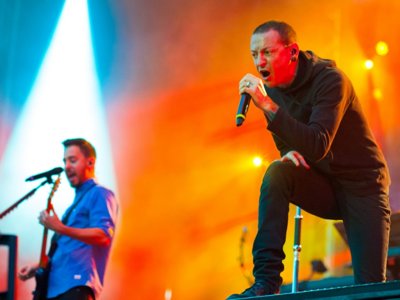 Linkin Park will headline the Summerfest slate on Tuesday, June 30 at the Marcus Amphitheater, the Milwaukee World Festival, Inc. announced this morning. A Day to Remember will open. Tickets will go on sale on Friday, Nov. 21.
See More Stories In Music …
Milwaukee Area Event Calendar
More Featured Articles
With a giant replica of their new album's cover above them on the stage, The New Pornographers delivered a delirious set of extra-large pop during Thursday's Pabst Theater performance.
See More Stories In Music …
For many bands, the health of the group relies on giving one another space when need be. In most cases, that's pretty easy; after all, after practice or a gig, usually everyone can go in their separate directions. That's a little bit difficult for Chris Wagoner and Mary Gaines, the core duo of the Madison-based jazz band The Stellanovas, who celebrated their 25th wedding anniversary this year.
See More Stories In Music …
Lester Bangs' "James Taylor Marked for Death" is no doubt popular reading this week in Milwaukee after the singer-songwriter disparaged his recent Brew City audience for its supposedly "wooden" response. It's highly unlikely Milwaukee will have to deal with any post-show digs from fellow Rock and Roll Hall of Famer Dave Davies, who delighted an appreciative crowd Tuesday night at Turner Hall.
See More Stories In Music …
From Our Partners
We're coming down to the wire with Sharpologist MOvember campaign!  Please consider donating to a worthy cause.  And after MOvember has been completed I will be making a shaving video about taking off my MOvember mustache, along with some advice on how to get a decent shave in the under-the-nose area.  Meanwhile: Shaving Links How "No Shave November Can Benefit Your Skin (Dr. Bailey Skincare) with some discussion on skin problems you can get from shaving. What Internet Fueled Startup Are Really Selling (Fast Company) with some interesting discussion of the "why now?" aspects of the resurgence of traditional shaving. Shaving on...
See More Stories From sharpologist.com …
There are new questions tonight in the high-profile investigation of a UW-Milwaukee TKE fraternity. A top UW-Milwaukee administrator has found that the much-reported allegation that TKE fraternity members marked targeted partygoers for drugging with "color-coded Xs" "appear(ed) to be false," according to a motion filed in Circuit Court by the attorney representing then fraternity president Thomas [...] The post UWM Official Found a Key Allegation into TKE Fraternity Appeared False, Motion Says appeared first on Media Milwaukee.
See More Stories From mediamilwaukee.com …
When Mayor Tom Barrett visited Highland Community School on Monday to welcome home a group of adolescent students from China, the trip -- according to the students themselves -- wasn" onclick="return TrackClick(",'%2F%2Fonmilwaukee.com%2Ffamily%2Farticles%2Fhighlandcommunityschoolchina.html')"t officially over yet. Today, it is officially complete. The 16 eighth- and ninth-grade students traveled to participate in China" onclick="return TrackClick(",'%2F%2Fonmilwaukee.com%2Ffamily%2Farticles%2Fhighlandcommunityschoolchina.html')"s first-ever Montessori Model United Nations (MMUN) [...]
See More Stories From schoolmattersmke.com …
In my last post, we tackled a few of your hair concerns. But we still have one of the most personal and transformational services to cover...The Makeup Application. As I've mentioned previously, at WELL Spa + Salon, we really recommend scheduling a trial ahead of time, as makeup can be tricky and we want to ensure your day begins without a hitch (no pun intended).
See More Stories From wedinmilwaukee.com …
Coming Soon On OnMilwaukee.com…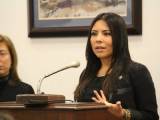 HPGM director talks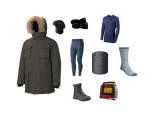 Beating the cold
Deluxe CD reissues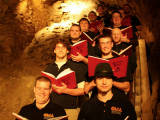 Caroling in the Cave