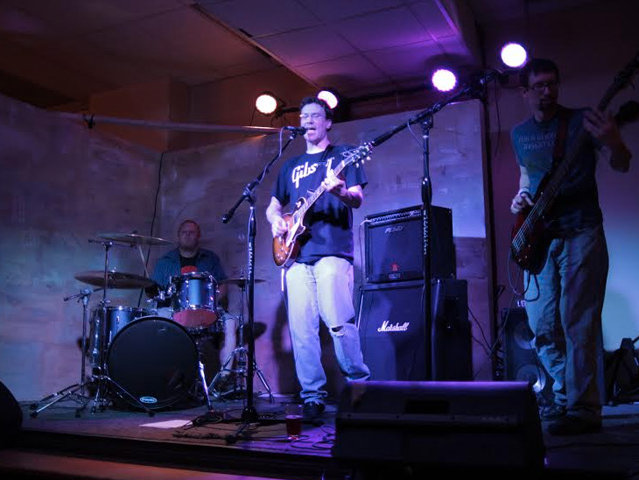 5 questions for Milwaukee rockers The Clement
Two veterans of the local scene – Jerry Bakkus and Rob Ison – have a new band nearing the release of its debut EP.
The Clement, which performs Saturday, Dec. 21 at Kochanski's Concertina Beer Hall with its members' former band The Everyday Motive (which is releasing a new CD at the gig), is knee-deep in writing and recording, but we caught up with them to find out who they are and what makes their music tick.
You can hear some of The Clement's music while you read by clicking here.
OnMilwaukee.com: Who are the band members and have they been in other groups?
Jerry Bakkus: Me and Rob Ison are the the main members. I play guitar and sing, and Rob plays the drums. Sometimes we have guest bassists at our shows since we are a two-piece act.
We both played in The Everyday Motive – Rob was a founding member – and Shades of Sorrow. We've been in the scene for a long time and used to play at The Globe East with big
local bands back in the day like Pet Engine and playing The Rave main stage opening for Dave Navarro and Steve Perkins.
OMC: So how did this project come about?
JB: We have been jamming basement dwellers for over a decade. Although our lives have changed over the years and we have moved out of our parents' houses, we have relocated to jamming in casa de la Jerry's basement.
We found each other through a Milwaukeerocks.com ad 15 years ago and have been pissing each other off ever since! We started The Clement in February 2012.
OMC: The list of band's influences is pretty diverse. How do you incorporate them into your sound to create something original?
JB: We love music from the 1950s to present day, including classic/hard rock, alternative, jazz, blues, folk, indie and even heavy metal! When we're writing songs, we are not consciously thinking about any specific type of genre and we don't want to limit ourselves by playing one certain type of music.
We're a rock band, but you will hear many elements of the genres listed.
OMC: Tell us about the upcoming EP – where was it recorded, how many songs, etc.?
JB: We just finished recording and mixing our first digital EP which is currently untitled, but it has awesome artwork by Pete Driscoll! We recorded three songs for our EP at casa de la Jerry (Studios).
Also we have a catalog of about 20 songs and this EP is our newest material which we consider to be our best and most diverse yet. We're continuing to push the limits of our sound, and always evolving.
OMC: Are you working toward recording a full-length CD?
JB: That would be pretty cool, Bobby. Would you be willing to contribute to a Kickstarter campaign?
Facebook Comments
Disclaimer: Please note that Facebook comments are posted through Facebook and cannot be approved, edited or declined by OnMilwaukee.com. The opinions expressed in Facebook comments do not necessarily reflect those of OnMilwaukee.com or its staff.