Butch Vig has a lot on his plate. He just finished wrapping up a new nation-spanning Foo Fighters album, and he's heading back into the studio to start recording a new Garbage album. However, tucked away in that packed schedule is just enough time to head back to Milwaukee for the upcoming Yellow Phone Music Conference. Read more...
Top Story In Festivals Guide
The signature sound of rumbling Harley-Davidson V-twin engines signifies the start of this year's Milwaukee Rally - the Midwest's largest free motorcycle rally, featuring events at several venues across the city.
See More Stories In Festival Guide …
Milwaukee Area Event Calendar
More Featured Articles
For some reason most people think that artists read from a completely different rule book: You're not a "real' artist" unless you are in a constant state of purgatory. The only way to really enhance your credentials as a musical trailblazer is to jump off the nearest cliff! But I reject that completely. I am nobody's martyr!
See More Stories In Music …
There is good news for guitarist/vocalist Andrew Foys and Milwaukee music fans who landed squarely on "hated it" when it came to his band's previous name, Elusive Parallelograms: the name has run its course. The multi-genre spanning psychedelic rock band recently underwent a "reboot," kicking the old moniker to the curb and reintroducing themselves as Tapebenders - complete with an upcoming new album.
See More Stories In Music …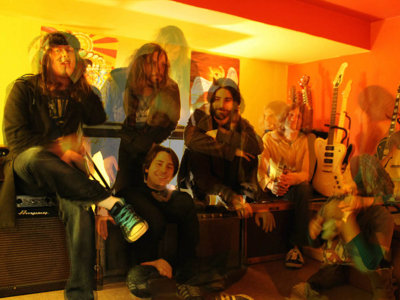 Young country star Hunter Hayes will bring his Tattoo Your Name Tour to the BMO Harris Bradley Center on Thursday, Nov. 13.
See More Stories In Music …
From Our Partners
[Note from Mantic59: Sometimes it's good to revisit the fundamentals.  I asked freelance author Rifat Rahn to discuss razor bumps and how to avoid them.] Although shaving is one of the easiest and the most used methods to get rid of unwanted hair, many people find it to be a major challenge especially because they develop unpleasant razor bump after shaving. Razor bumps are common and can develop in different hair removal areas including chin, neck, bikini area, beard and other parts of the body. Getting rid of razor bumps is therefore very important if you are to enjoy a smooth...
See More Stories From sharpologist.com …
Autumn is such a great time of year! It gives us all a sense of relief and a moment to catch our breath after the busy, warm summer months. What a perfect season to have a wedding! Not only does this fresh season bring a crisp breeze, but it magically changes the colors of our world from the bright pastel shades to the rich, deep and subtle warm hues of fall. With the gradual change of colors and a vast variety of color palettes, brides have so many options for their custom wedding flowers.
See More Stories From wedinmilwaukee.com …
Taking something of a page from the book of the district's successful public Montessori schools, all MPS schools this year will use a staggered start to help introduce primary-aged children to their schools. In the past, the Montessori schools -- whose K3, K4 and K5 kids share classrooms -- welcomed K5 students on the first [...]
See More Stories From schoolmattersmke.com …
Coming Soon On OnMilwaukee.com…
Railway Exchange Building
Stuart Rojstaczer
Our Daily Salt
Westown edition