"Are you ready, y'all?" Miranda Lambert asked the crowd, 10,000 people strong. "I don't want your asses in those seats, I want your asses out of those seats!" Her question came in the middle of her 18-song set. It definitely didn't need to be asked. Read more...
Top Story In Festivals Guide
Milwaukee Area Event Calendar
More Featured Articles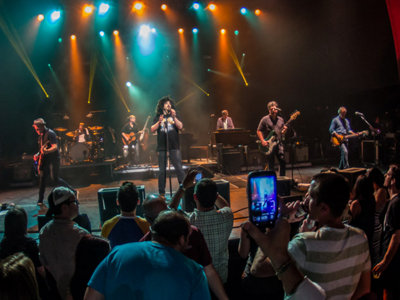 Counting Crows brings full house to its feet
From "Round Here" on its debut album "August and Everything After" to "Long December" from "Recovering the Satellites," the Counting Crows' played all the hits, to the delight of a big crowd, Wednesday night at The Riverside.
See More Stories In Music …
Country Thunder set to roll
Country Thunder takes place on 240 acres of rural farmland in Twin Lakes (near the Illinois border and close to Lake Geneva). From its humble beginnings in 1993, the all country-all the time, four day, music festival that takes place this weekend has endured and grown into a top headliner, mainstream, sold-out event.
See More Stories In Music …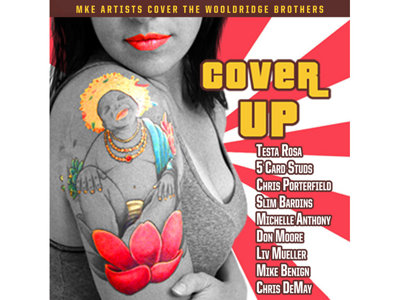 As of July 5, the Wooldridge Brothers' Kickstarter campaign to raise funds for not one, but two new records - the band's next studio album and Scott Wooldridge's solo album - was a success. However, fans won't have to wait long for new Wooldridge Brothers music. Well, new-ish music.
See More Stories In Music …
Barry Johnson is a 34-year veteran DJ at WMSE and the host of Saturday afternoon's "The Boogie Bang." But it's his commitment to family, work, church and Milwaukee Public Schools that make him one of Milwaukee's many unsung heroes. This song's for you, Barry.
See More Stories In Music …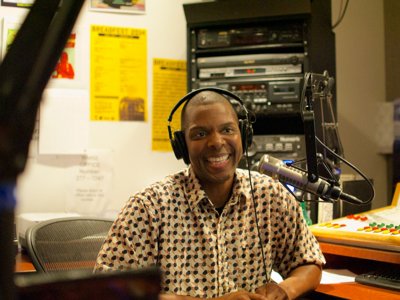 Milwaukee music fans - and fans of good music just in general - have been waiting since 2012 for news of a new record from Field Report and frontman Chris Porterfield. Well, wait no longer. Last month, Porterfield and company announced the name ("Marigolden") and release date for a sophomore album, and the good news keeps coming, as yesterday the band unveiled "Wings," the first track off the anticipated record.
See More Stories In Music …
From Our Partners
It's no secret that I think the Leisureguy's Guide to Gourmet Shaving book is very useful to the shaver, beginner and experienced alike.  It's filled with tons of useful information and an easy, inexpensive recommendation.  Here are what I think are five of the best tips from the book: 1. Using A Hot Towel "Wash and lather your beard, and then mold a moist hot towel over your lathered beard (including your neck), lean back, and meditate quietly for 1-3 minutes.  The most heat of the towel combined with the lather softens the beard remarkably.  Then remove the towel, re-lather,...
See More Stories From sharpologist.com …
Brewers second baseman Rickie Weeks and the Brewers Community Foundation donated a rainwater pavilion in the gardens across the street from Guest House, which houses formerly homeless men.
See More Stories From milwaukeenns.org …
Potawatomi Hotel & Casino named Matthew Mangerson of Rhinelander and Michelle Burton of Baraboo the winners of the $20,000 military giveaway. The wedding package includes ceremony and reception space, a food and beverage package, wedding cake, floral, decor and a complimentary guest room for the couple in Potawatomi's new hotel.
See More Stories From wedinmilwaukee.com …
Last week, Wisconsin Gov. Scott Walker finally got off the fence and called for the state's lawmakers to "repeal Common Core and replace it with standards set by people in Wisconsin." Clearly an attempt to motivate his base, Walker's statement -- like most anti-Common Core sentiments -- missed the mark on what the real problems [...]
See More Stories From schoolmattersmke.com …
Coming Soon On OnMilwaukee.com…
Archambault's map
World War I database
Paul Ryan's plan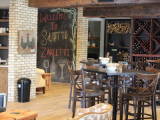 Salotto Zarletti