Every year – since 1998 – I've made the trip to Arizona to watch the Brewers get ready for a long, long season of baseball. It's my favorite work/fun trip (edging out even Las Vegas) that I get to take, but with all the fun and sun in the desert, it's surprisingly easy to forget to pay attention to the baseball on the field.
It's true. Spring Training is really distracting for the average fan. Between the weather shock and all the other things going on in Phoenix and Scottsdale, the games are just so quiet and peaceful. It's easy to just zone out while the sights, sounds and smells of wonderful, glorious baseball lull you into total relaxation.
So each year, I make a mental checklist of what I want to see from the Brewers in March. This season, I have lots on my mind. Because if a few things go wrong, I fear the Brewers could be way out of contention by June. On the other hand, this was a team that owned the NL Central for most of 2014, and not all that much has changed. Hope, as we all say a lot this time of year, springs eternal.
Over the years, some readers have asked how I can make a judgement on a team that I only see for a few days each spring. Well, I'll tell you: I knew in 2008 and 2011 that the Brewers would be great. And last year, I didn't see that spark at all. Don't even ask me what the Crew looked like in 2002. You can really glean a lot from what you see in the Cactus League … as long as you are paying attention.
In no particular order, here's what I'll be looking for when I'm in Arizona March 15-18.
Ryan Braun's thumb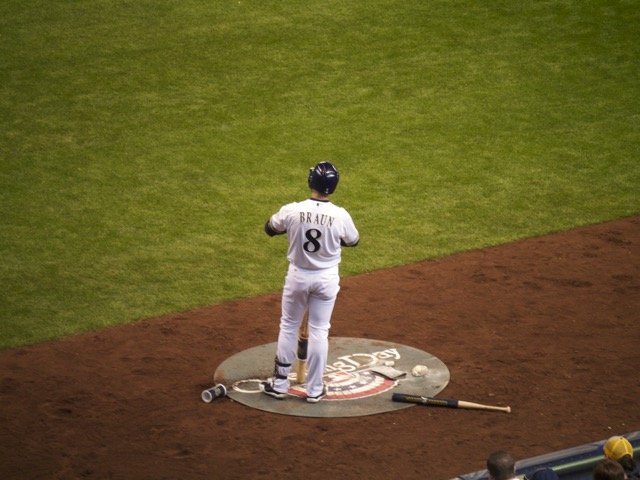 Is his thumb actually healed? To answer that, I'll get my first look at not just his hitting, but his demeanor. It was clear to me last year that he wasn't himself. Is Braun a power-hitting MVP candidate, or a .260 singles hitter? If it's the latter, this team is toast.
Jean Segura's bat

Same with him. Understandably, he hasn't been the same since his son died, not to mention being hit…
Read more...