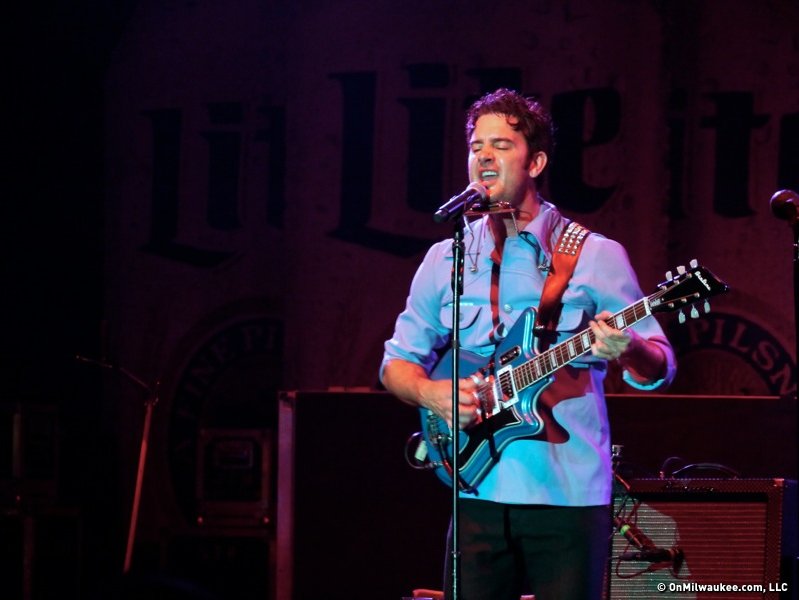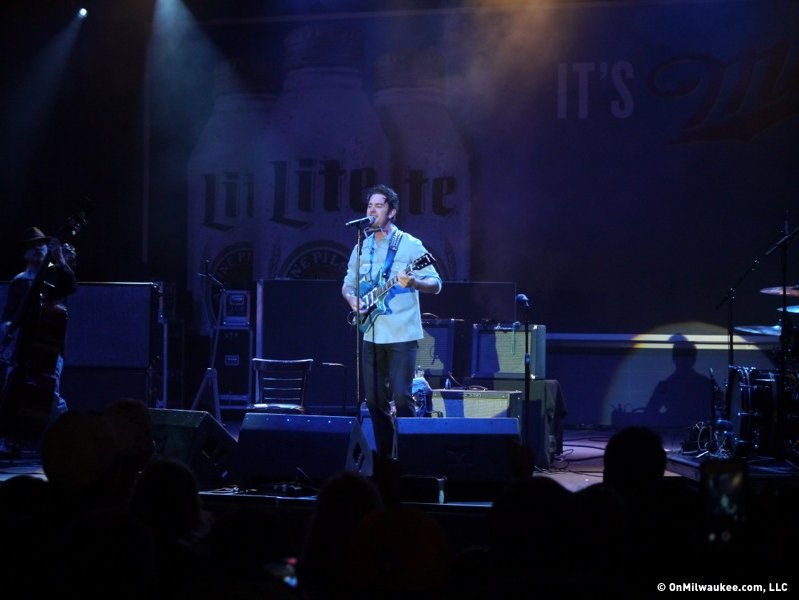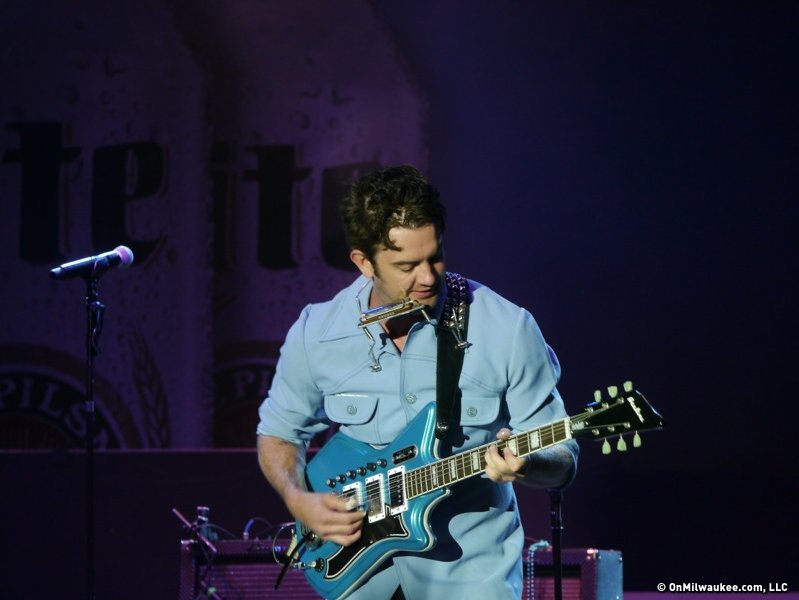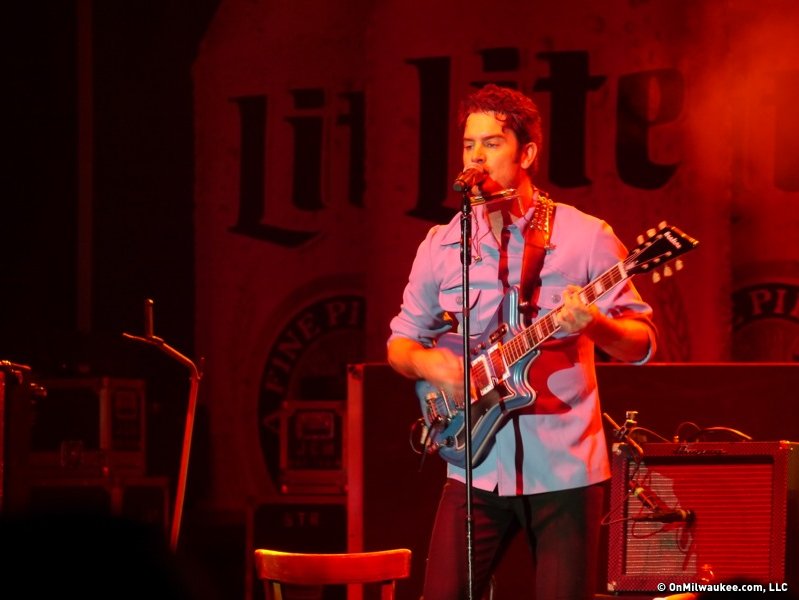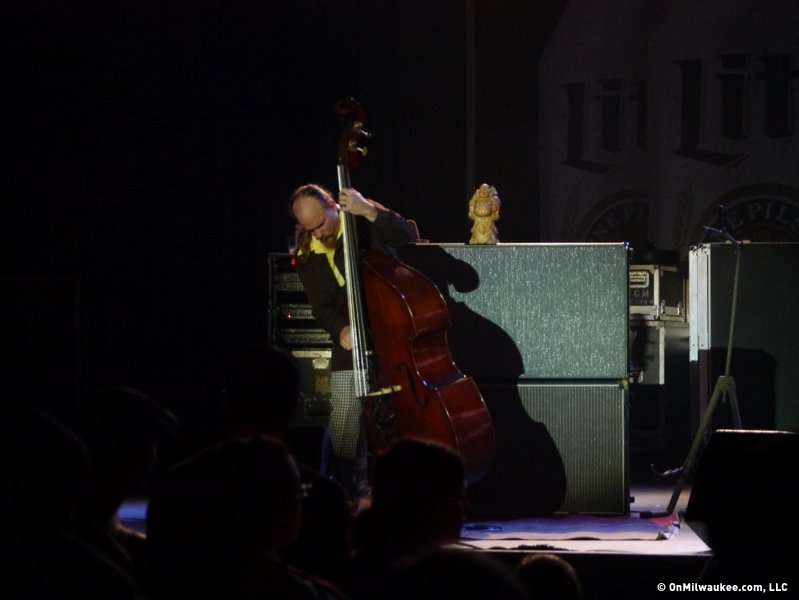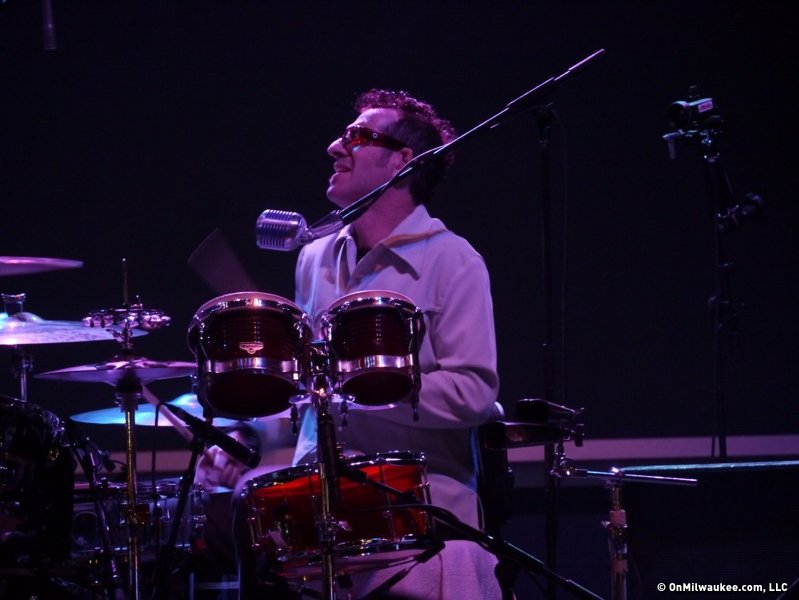 It's been a while since I thought about G. Love & Special Sauce. And by a while, I guess I mean about 17 years since I spent any significant time listening to the Philly alt-hip hop band, back in my apartment on the East Side.
1997's "Yeah, It Was That Easy" was a good album for the time; Garrett Dutton with his laid-back, friendly white guy raps and jangley guitar riffs, the stand-up bass and loose drums. It was a very '90s CD. This was around the time I was listening to Fun Lovin' Criminals, Blues Traveler and bands like that. So G Love brings back nice memories.
But G. Love & Special Sauce, now a 20-years trio, is still around, and they played at the Miller Lite Oasis on a beautiful Tuesday night. They certainly didn't stop making records in the '90s, but to me, they still have that Gen X sound that this, ahem, older audience came to hear.
Touring in support of their new album, "Sugar," the band is also celebrating that 20th anniversary with its original lineup. And the crowd at Summerfest seemed to approve.
But talk about an empty crowd. The front bleachers were less than half full and the back tables were empty – yet the weed smell permeated the crowd within seconds of the first tune. Perhaps the jam band attendance was affected by Rusted Root also at Summerfest tonight. The guy next to me said last year's show here was packed.
G-Love played the explicit version of "Booty Call," and that's when I placed how Dutton sounds in 2014. He reminded me a little of a very white Q-Tip from A Tribe Called Quest. That's a compliment to his cadence and rhymes.
Tonight, we heard plenty of that rapping, plus lots of harmonica and drum solos, and one that transitioned into the Beatles' "Why Don't We Do It In The Road."
Speaking of crossing genres, G Love was way more bluesy than I remembered (which was sometimes good and sometimes bad). Mixing old-school blues with, well, old-school rap, was mostly a unique and pleasantly surprising mash up. Dutton's guita…
Read more...