I remember vividly how hard school was. Not just the homework, but the routine of waking up early, navigating its social intricacies. Granted, my daughter is only in K-5, but still, she works hard – so I like to reward her with plenty of family fun when seasonal school vacations come around.
That's why I jumped at the invitation from long-time OnMilwaukee.com advertiser Country Springs hotel to visit again this weekend, to kick off winter break with a unique visit to this close-to-home water park. We took advantage of the "Country Christmas Getaway" package, and even though we don't celebrate that holiday, all of us could enjoy the revelry.
It starts with a trip through the biggest lights display I've ever seen. With more than 1 million lights on a mile-long trail, you just idle through it in your car and enjoy. At the end, you can stop in for included cookies and hot cocoa in Christmas Village, or marvel at a life-size nativity scene (we skipped that). Country Christmas gets super packed, but we arrived right at 5 p.m., and smiled through the entire 20 minute self-guided tour. The colorful bridge at the end is awesome, and I, of course, loved the Packers display.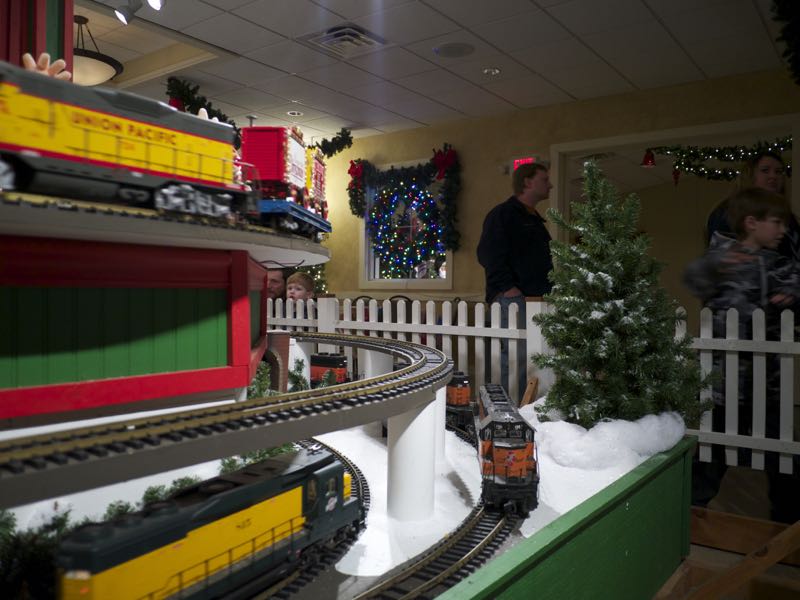 Of course, the lights are just part of it. We've already visited Country Springs' water park a few times, but never in the winter. There's something very nice about splashing around in warm water when it's cold outside, and I'm a big fan of an outdoor hot tub, where your head stays cool and your body stays hot.
The hotel, itself, is dated but spacious – but décor isn't something a 6-year-old would notice. Rather, she was excited about the huge bathroom and suite, and the idea of getting room service for a pizza, garlic bread and drinks (included in the package). Starting at about $140 for a family of four, it's a very complete package.
No water park is perfect, mind you. Like every one I've visited, we dealt with screaming children and boisterous adults in the hallway until …
Read more...