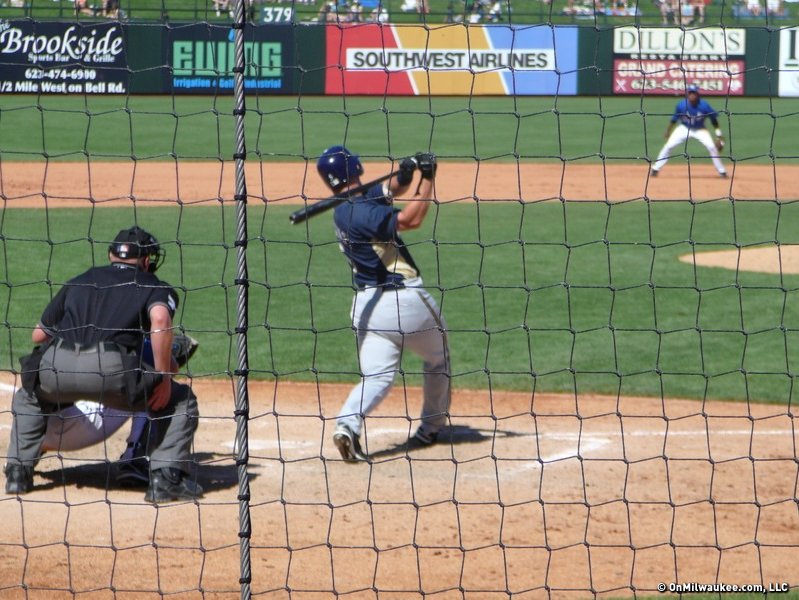 Each March, before I flee Milwaukee and head to sunny Arizona for Brewers spring training, I make myself an informal checklist of what questions I'd like answered on and off the field.
This exhibition season, many questions loom large. Coming off an extremely disappointing year, Brewers' owner Mark Attanasio will spend a record amount to field this team, and we still don't who will man first base.
So, while I'll only see four games during my time out there, March 14-18, it will still be enough time to form some opinions. These are my questions I hope to answer. And if you have some, let me know. I'll report back from Maryvale this weekend.
Who's on first? I wasn't overly enthusiastic when I learned of the Mark Reynolds signing, but I have an open mind. My sentimental side is rooting for Lyle Overbay, who did nothing but hit doubles last time around. But he's quite a bit older. His defense remains sound, but how does he look at the plate? And what about the strikeout-prone Juan Francisco? Did the coaches really fix his swing?
K-Rod distraction? In a way, I'm glad that Francisco Rodriguez is back for yet another hitch with the Brewers, but I'm not sure he's great for bullpen morale, especially if the team is banking on Jim Henderson as the closer of the future. Henderson said all the right things about K-Rod, but he did allude the reputation K-Rod had in Baltimore last year as last to arrive, first to leave. I'll keep an eye on their body language when together.
Which Weeks? Maybe no one else does, but I still believe in Rickie Weeks. When he's healthy, I'm confident that he's a real quality player. Still, he's running out of chances, and he's so, so streaky. Could this be the end of the line for him? Maybe this spring will answer that question.
Braun's sense of humor? I remember a spring training game in 2012 against the Angels in Tempe, when Anaheim fans were heckling Ryan Braun mercilessly. Between innings, he overthrew the g…
Read more...