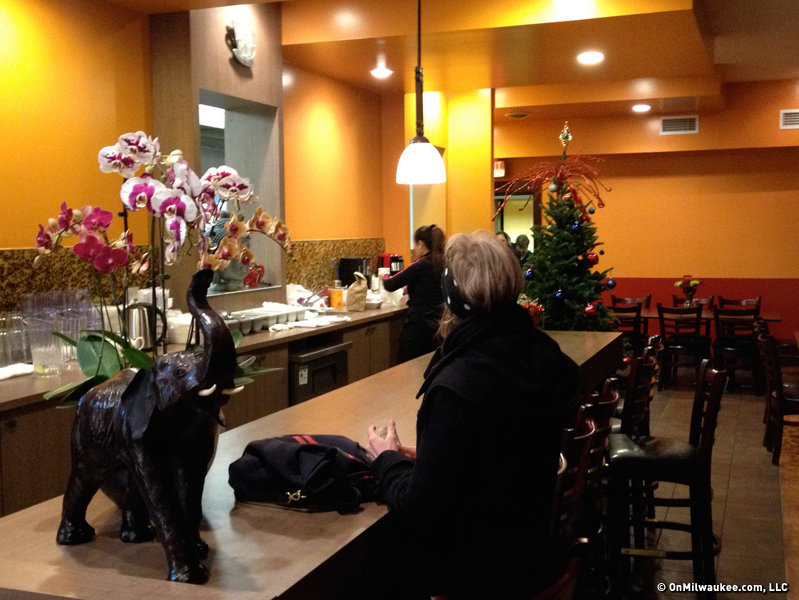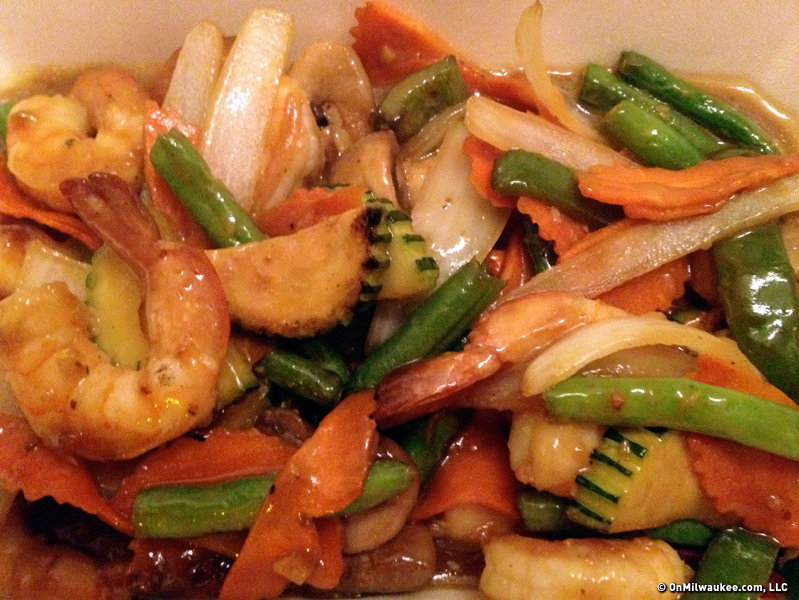 I was excited when Miss Saigon opened in early 2011 on the corner of 92nd and Center, bringing Vietnamese food to some hungry West Side Milwaukee neighborhoods – Mount Mary, Kops Park, Cooper Park, Enderis Park – and Tosa.
Though the place always looked like it was doing a decent business, it closed this past summer and a banner went up advertising the arrival of Pattaya Thai in the space at 9201 W. Center St.
That restaurant opened at the beginning of November and folks in the surrounding neighborhoods have been checking it out. The buzz I've heard is that it's good, so I went over for a taste.
The interior, simply decorated with bright colors, doesn't appear to have changed much, but the menu now is strictly Thai and is available in the dining room and for take-out orders.
There are seven appetizers on offer, including fried egg rolls, steamed spring rolls, chicken wings, fried shrimp, wontons, sweet potato fries and a combo platter. They range from $4.95 for the fries to $10.95 for the platter.
A trio of salads and about a half-dozen soups side alongside a range of curries, noodle dishes, rice dishes and entrees like crispy fish fillet, stir-fried vegetables and steamed fish.
We tried the lemon shrimp ($11.95), which wedded nearly a dozen medium shrimp with a mix of vegetables – carrots, onions, green beans, cucumber – in a tangy lemon sauce, with a side of jasmine rice.
We also sampled the chicken pad Thai ($8.95). Rice stick noodles were stir-fried with egg, chicken and a sweet, dark soy sauce and served with a pile of crushed peanuts and a lemon wedge.
Both dishes were delicious, fresh and full of flavor. We'll go back to try it again, but our experience matches what we've heard from others, so I'm happy to have Pattaya nearby.
Facebook comments
Disclaimer: Please note that Facebook comments are posted through Facebook and cannot be approved, edited or declined by OnMilwaukee.com. The opinions expressed in Facebook comments do not necessarily reflect those of OnMilwaukee.com or its staff.
Recent Articles & Blogs by Bobby Tanzilo