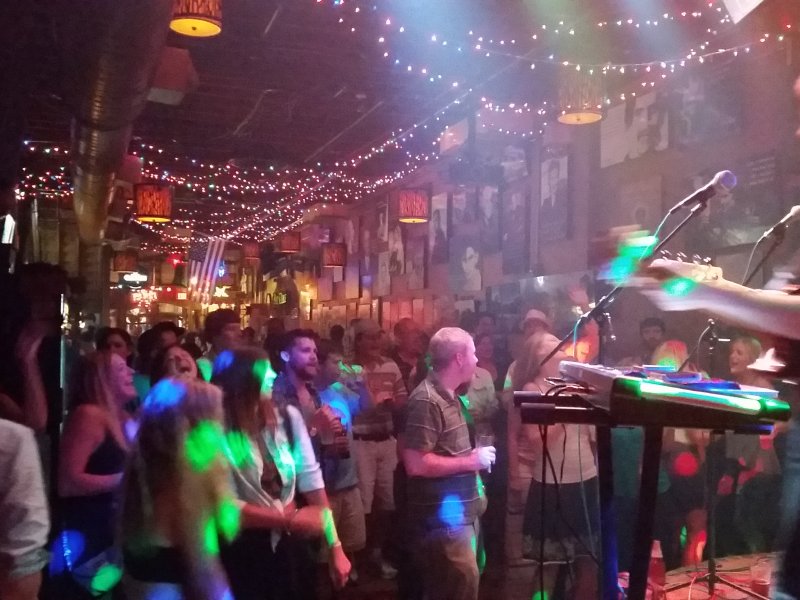 After some good friends recently moved to Knoxville, I knew I had to head down there sooner rather than later for some good ol' Southern lovin'. And that is exactly what I got. 
I've driven the route to the Smoky Mountains more times than I can count, as my grandparents were nestled in the mountains for more than 15 years in North Carolina. For this trip, a flight was a necessity as it was a quick jaunt and not an extended trip, but I do still love a good road trip to the mountains. 
If you did decide to drive it you could be there in about 12 or so hours depending on how the fine cities of Chicago and Indianapolis treat you traffic wise. Once you get past the flats of Indiana the rolling hills of Kentucky welcome you warmly before you head into Tennessee. The second half of the drive is gorgeous as you head your way towards the "Gateway to the Smokies." 
Here are five fun things to do while there:
1) Market Square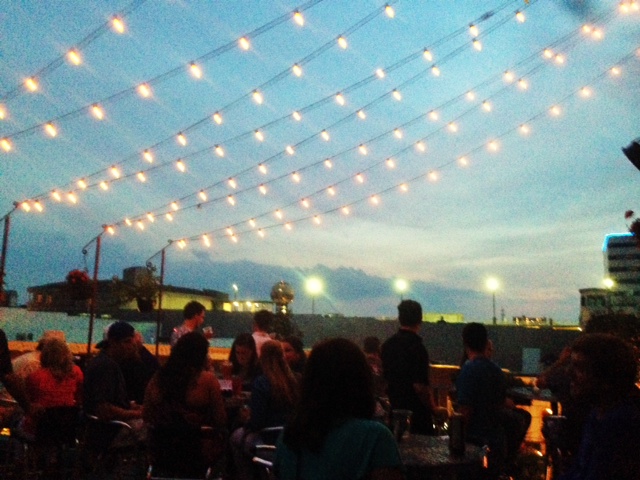 The rooftop scene is alive and thriving in Knoxville, Tennessee. 
The downtown area of Market Square is a hip neighborhood that holds plenty of options for you. Shops, bar and restaurants line the borders of the square, which was built in the 1850s and has been rebuilt in recent years -- it is the heart of Knoxville. You can watch Shakespeare on the Square -- or any number of live theater events they hold -- or even watch from one of the rooftop bars. I had a great time just enjoying a cocktail in the hot summer night on a full rooftop bar at Preservation Pub.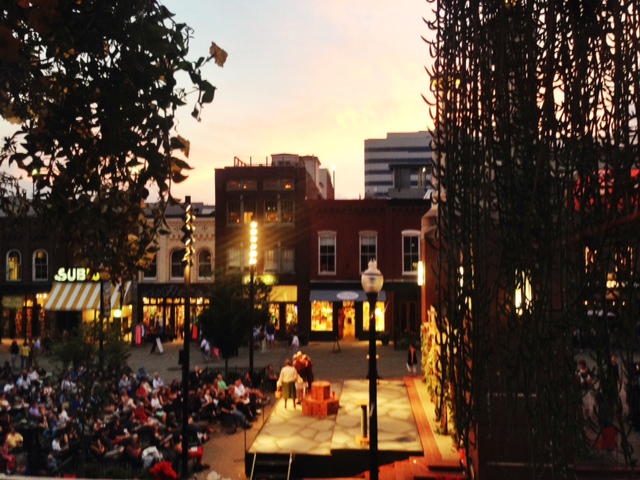 Shakespeare on the Square is just one of many nightly theater and music acts to watch nightly. 
2) Market Square Farmers Market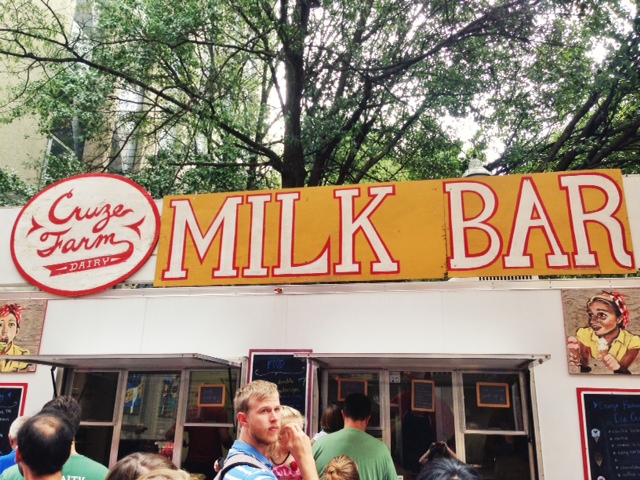 I am not a huge milk drinker, but I had Cruz Farm milk daily while there. It is that darn good.
While there was ton of fun to be had in the night time scene at Market Square, there was also a whole day's worth during Saturday morning's Market Square Farmers Market. Blocks and blocks of vendors selling their goods, arts and produce are there for you to…
Read more...