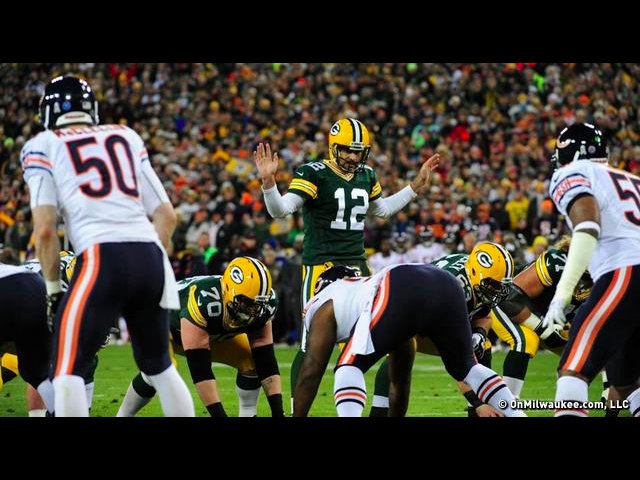 This is one hell of an exciting "can you believe this sh*t!" for me. And quite possibly for every Green Bay Packers fan. 
According to Rob Demovsky of ESPN, the Green Bay Packers will host a Thanksgiving night game. Against ... the CHICAGO BEARS. This, my friends, is all kinds of awesome. 
First bit of schedule information: Packers will host the Bears on Thanksgiving night. #ESPNNFL

— Rob Demovsky (@RobDemovsky) April 21, 2015
First off, while I love Thanksgiving in general for all my family, friends, turkey, naps and whatnot ... it is not Thanksgiving without great football. 
Secondly, this is Thanksgiving night. Prime. Time. At Lambeau Field. Did I mention it is against the Chicago Bears? This has all the Thanksgiving makings you could want. 
What is the only thing that could make this more exciting for me? Well, Demovsky does say it could just happen. Maybe, just maybe, this could also be the game where finally, finally, FINALLY they retire Brett Favre's jersey. 
And perhaps that #Packers-Bears Thanksgiving night game could be the @Favre4Official jersey retirement ceremony.

— Rob Demovsky (@RobDemovsky) April 21, 2015
The Green Bay Packers haven't hosted a home Thanksgiving game since 1923. You read that right, 1923!! 
This is the best kind of "can you believe this sh*t" ever. Truly. Let's hope this sh*t comes true.
Read more...