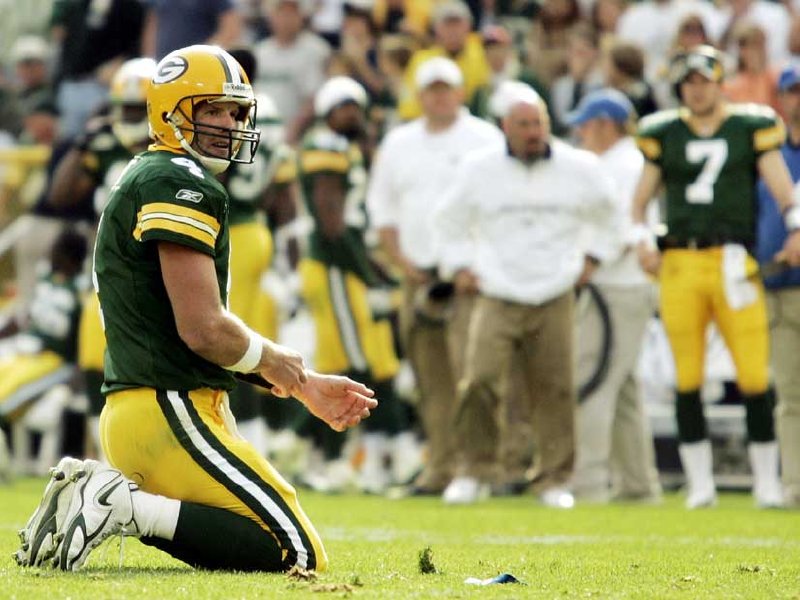 Good God, you're coming up with reasons
Good God, you're dragging it out
Good God, it's the changing of the seasons
Whoa, you're such a (expletive) hypocrite.
-- "Fake It," by Seether
My buddy, Pete Schwaba, e-mailed the other day from California. He's a hotshot Hollywood screenwriter -- he loves it when I call him that -- and he's got a knack for writing just the right thing. Born in Chicago, raised in Wisconsin and having written, directed and starred in "The Godfather of Green Bay" and co-written "A Guy Thing," the man has a way with words.
So when he dropped me a note about the ongoing Brett Favre unretirement saga, he knocked it out of the e-mail park.
Unbelievable.
That was it. One word. Summed it up pretty well, I thought.
And now, it's really unbelievable.
News of Favre's "itch" to play football again broke a little less than two weeks ago -- and a little less than four months after his tearful farewell news conference -- causing a seismic shift in the Wisconsin sports landscape.
But the story broke wide open on Friday, when the Packers received a letter from Favre and his agent, James "Bus" Cook, asking for his unconditional release, followed by news that Favre had actually informed the Packers of his plans to unretire in late March, only to renege on the plans.
The Packers will not -- under any circumstances -- honor Favre's request for an outright release, preferring instead to trade him, two NFL sources said.
The Packers had decided to move on in the wake of Favre reneging on plans to unretire in late March. According to two NFL sources, Favre informed the Packers during the annual NFL meetings -- less than a month after his tearful March 6 retirement press conference -- that he wanted to play again.
At the time, both Packers coach Mike McCarthy and general manager Ted Thompson told Favre they would welcome him back, and plans were made for him to return, including chartering a plane to go to M…
Read more...