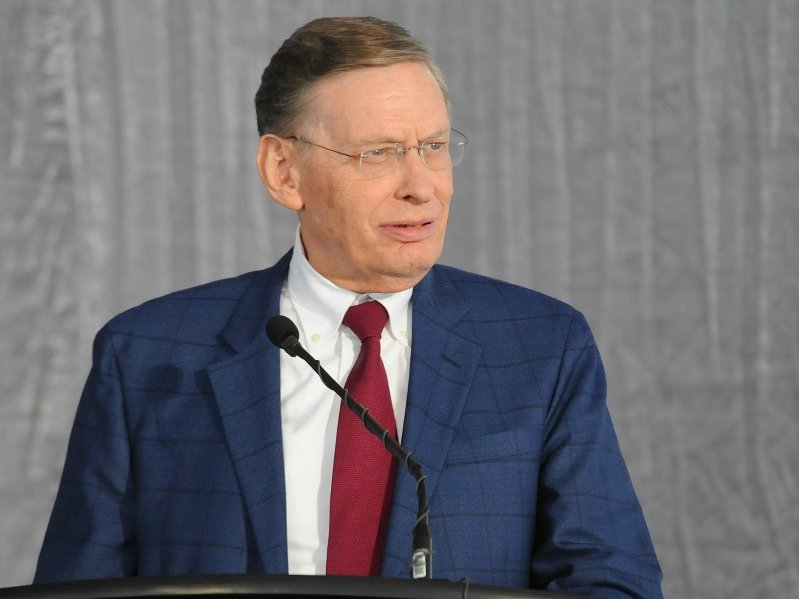 Hands folded, head down, Allan "Bud" Selig had to take a moment to find the proper words.
Milwaukee Brewers principal owner Mark Attanasio sat to his right. His wife, Sue, sat across from him. To his right was a framed "1," to signify the number that will be retired in his honor next year.
The Brewers were the team he founded, and he was visiting the stadium he built in his last days as acting commissioner of Major League Baseball on Friday as the Brewers hosted the Cubs.
"I'm usually not speechless," Selig said. "But (it's) more than I can really articulate. It's a wonderful honor."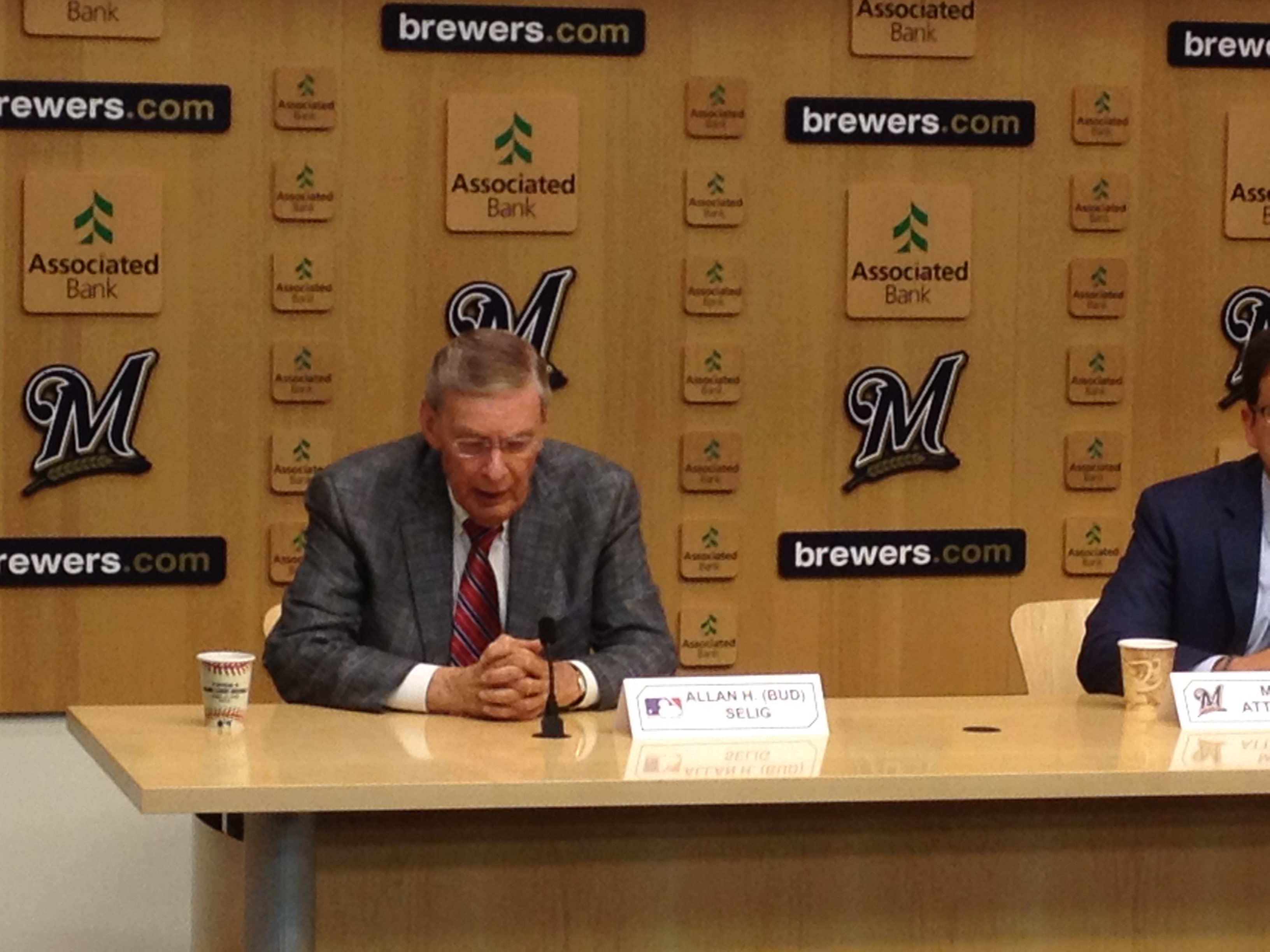 He relived the struggles he faced in bringing baseball back to the Cream City, the two decades of labor peace, noted that he would not reverse any decisions he's made in his tenure as commissioner – and said that bringing the Brewers to Milwaukee was what he is most proud of.
Attanasio said the Brewers were fortunate that the person responsible for founding the club was still around to be honored, and that the club would look to further commemorate Selig in the future.
"We look for ways to honor him here," Attanasio said. "But for his blood, sweat and tears – as well as his daughter Wendy – we wouldn't be sitting here. We did a statue out front, but it didn't seem to be enough, frankly."
Selig was visiting each ballpark in the league and meeting with each organization's respective front offices, and he'll be in Boston on Friday before visiting the playoff teams.
"Obviously, this one is particularly sensitive and particularly emotional," Selig said. "And Mark knows how much I appreciate this, and the whole Brewers organization.
"I'm never at a loss for words, but I am right now."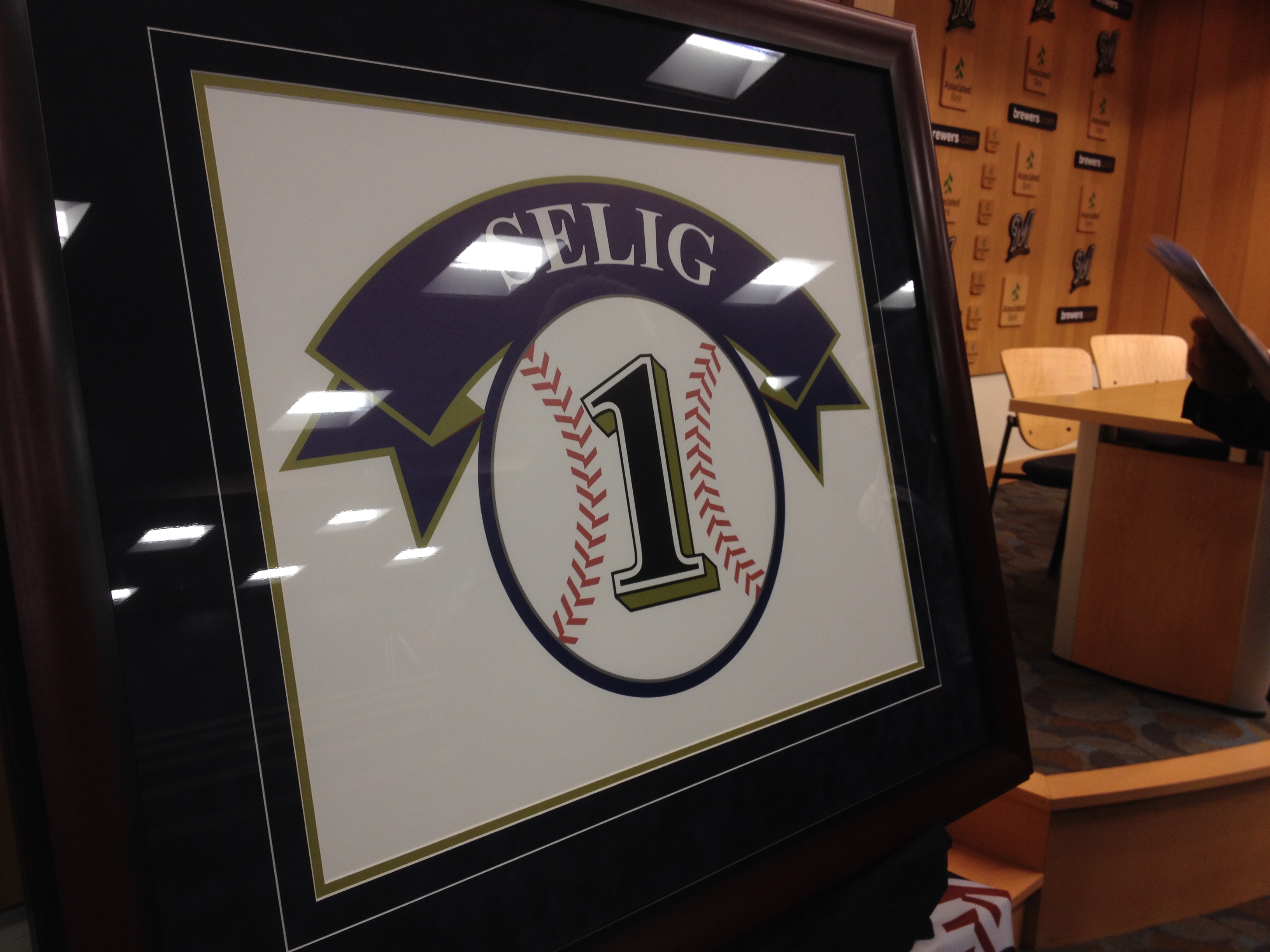 Read more...