There's some buzz surrounding the Milwaukee Bucks this year, namely because of some exciting, athletic talent like Giannis Antetokounmpo and Brandon Knight (and now-injured rookie Jabari Parker). 
Whenever the "kids" do something in a game -- and they usually do something highlight-worthy -- Bucks fans take to Twitter with Vines and GIFs of their exploits. 
And, there tend to be hashtags spread across each player or highlight, and it got me thinking -- are these guys due for a nickname? 
I think so.
So, in the vein of Rip City (Portland) and Lob City (Los Angeles Clippers), as well as with a nod to the social media savviness of the team, its players, and its fan base, how about GIF City? (Or, #GIFCity, for those so inclined.)
OK. It's lame. But it lets me do this ...
And this ...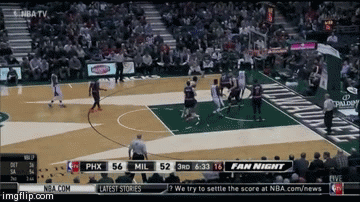 And add this one, too ...
Oh! Don't forget this dandy ...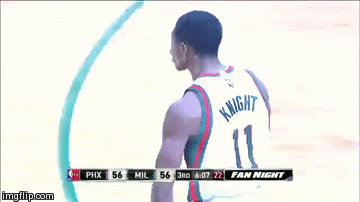 Or this one ...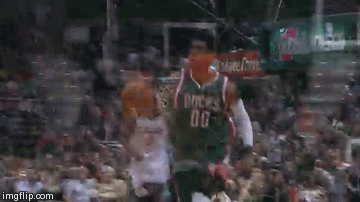 And, of course, my all-time favorite.