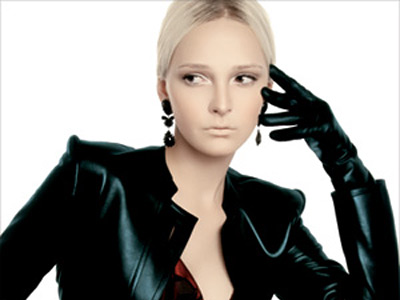 Bill Blass is on his way to Milwaukee.
Well, it's not the actual Bill Blass, since the prolific designer passed away in 2002. But, rest assured, he will be here in spirit when his namesake fashion line graces a sleek runway at the posh Milwaukee Art Museum.
Symphony Style 07, held this Friday, Nov. 9, at 6 p.m., is Wisconsin's only couture fashion show. This year, the show features the Spring/Summer 2008 designs of the House of Bill Blass. Past designers have included fashion giants such as Oscar de la Renta, Escada, Geoffrey Beene, Carolina Herrera and Vera Wang. Proceeds from the one-of-a-kind event benefit the Milwaukee Symphony Orchestra.
The Bill Blass collection, which wowed the fashion world at the New York Public Library this September during Fashion Week in New York City and was highlighted by elegant, tea-length party frocks, will feature a mix of haute eveningwear and classic pieces.
"At its core, Symphony Style's goal is to support our Milwaukee Symphony Orchestra," says Tony Chakonas, who shares chairperson duties with Kyle Cherek, Cynthia Stoll, Matthew Bushey and Patti Hutter. "But its reach is much greater as it's a collaboration and celebration of various art forms and organizations bringing together local creative talent, fashion, music and art.
"The world is finally seeing Milwaukee as a world-class city with Symphony Style being a perfect reflection of our city's past, present and future."
A silent auction, cocktails, beauty treatments and hors d'ouvres round out the elegant evening, which is hosted by Au Courant and sponsored by local businesses, including M Magazine, Info, Beauty, InterContinental Milwaukee and more.

To view the collection for yourself, log onto symphonystyle.org or call (414) 226-7852. Tickets range from $200 single to $3,000 for a group of 10.
Read more...