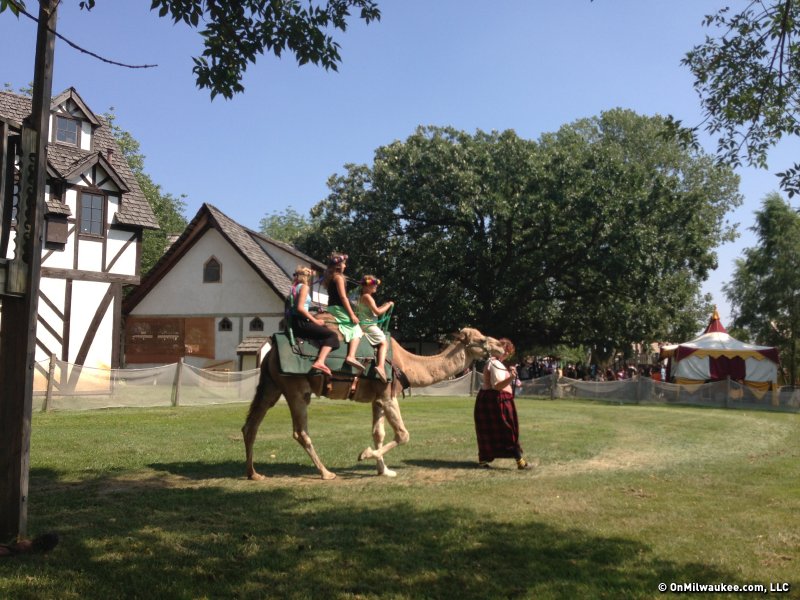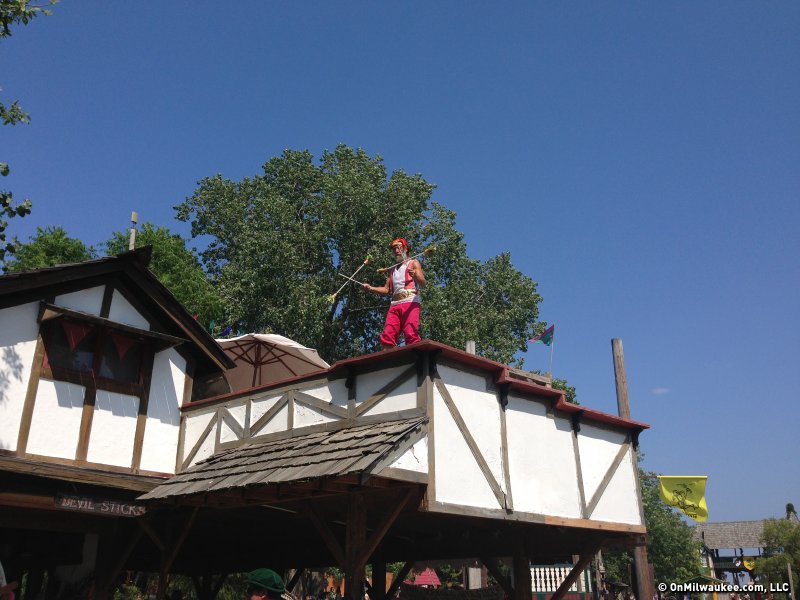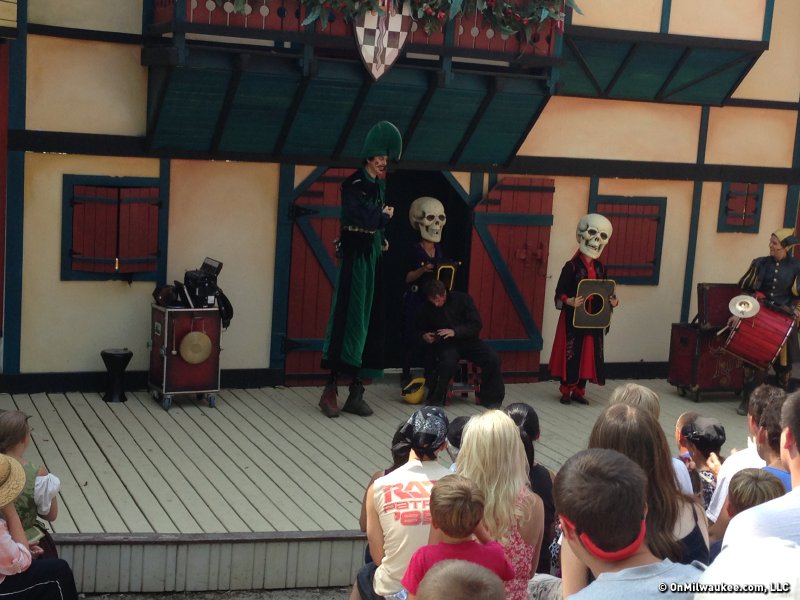 I've been discussing the Bristol Renaissance Faire with friends and coworkers for some time now. When first asked if I'd ever been to the Renaissance Faire, I thought of the mini traveling faire that stopped close to my hometown. I really didn't understand all the hype surrounding the faire, mostly because I was thinking of a mini campground, which was cool, but I couldn't understand all the excitement. When I finally realized that I was conjuring up the image of something completely different and there was indeed a whole village dedicated to a renaissance faire, I had to go.
The Bristol Renaissance Faire sits on 30 acres of solid entertainment. It's roughly a 40-45 minute drive from Milwaukee. Freeway and street signs clearly direct you to the faire grounds with ease. It's only open on Saturday and Sunday, with the exception of Labor Day, from 10 a.m. to 7 p.m. It's a seasonal affair and Labor Day weekend is the final run.
There are two parking options - preferred and the free variety. The free lot is a bit of a hike. Wear shoes you are willing to hike around in and be sure you don't mind getting them dirty. The grounds are filled with trails that are not paved and highly treacherous to the everyday walker. I have to compliment the gentleman who was somehow managing to get around using crutches - that seemed like an incredibly difficult feat.
Different shows take place throughout the day. Plan ahead and get to the stages a little early as many fill up quickly. I was completely unaware of this fact and caught most of the shows at a distance. Stage schedules are available online. Also, consider printing a map. I was slightly distracted by how lost I was for the duration of my time at the faire.
The Renaissance Faire caters to all age groups. Not only are there games and events specifically for kids, but there are also events geared towards adults. I'm quite fond of the renaissance themed pub crawl idea. Stores are sprinkled throughout the grounds - think Celtic jewelry, word work, blacksmiths and pagan-themed bookstores. The shopping is endless, but even more impressive was the food. Although I didn't get to eat as much as I would have liked, I did have a delicious chicken salad pita, which was perfect in the 90-degree heat. There is plenty to eat including the famous turkey leg.
Interested in dressing up? You're not alone. In fact, I had a hard time figuring out who actually worked there and who was simply dressed up in renaissance attire. If you forget, or don't have, your own middle-aged clothing you have the option of renting an outfit. I saw at least one store with a rental option, but my guess is that there may be a few throughout the faire.
As I left the grounds I had a mix of thoughts, one being that I am looking forward to coming back next year and the second, what happens at the Bristol Renaissance Faire after hours?
For more information on the faire, visit renfair.com.
Facebook comments
Disclaimer: Please note that Facebook comments are posted through Facebook and cannot be approved, edited or declined by OnMilwaukee.com. The opinions expressed in Facebook comments do not necessarily reflect those of OnMilwaukee.com or its staff.
Recent Articles & Blogs by Lisa Simonson