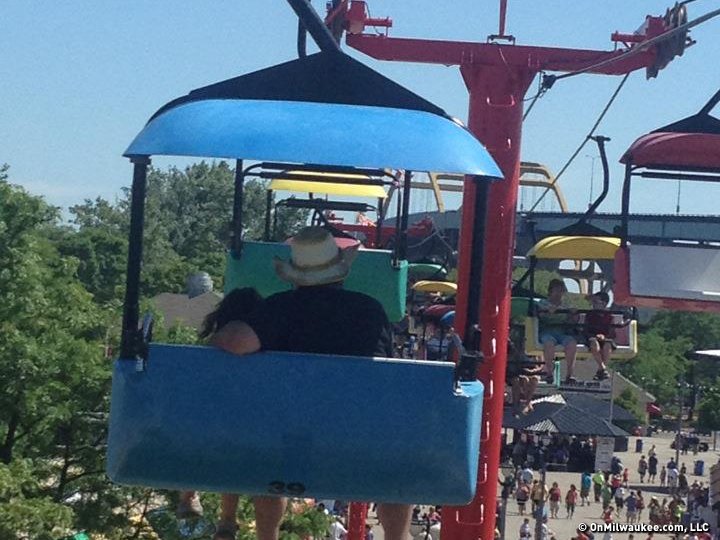 "A Summer Song"
Snap to, Milwaukee and be alert to the season
To Bradford and McKinley, Back Bay and Grant
There are kites to be flown and custard to cone
Saz's at Summerfest – a must in our home
Feel the chill on the hill my friends – you'll smile
And parks fill with jazz, ice cream drinks beguile
In Bay View, on Brady, North Avenue bars
In Washington Heights, State Fair's IndyCars
People come out –
Purple your skin with berries to seize
Or a Lake Park breeze
And dogs run free through the Riverwest trees
Fleeting is our time and I encourage participation
Climb your Harleys and ride – to your fullest elation
Make noise, four-one-four, the Big Bang we must do
Summer's hit Mil-Town, crack open a brew
And celebrate, ya der hey, at fest and church party
Before the leaves fall, before the ice-cold malarkey
Let's smile at each other down Water and Broadway
We've three months to live, what's the flavor this day?
I beg you dear neighbors accept warmth as delivered
To food trucks, lagoon ducks and kayaks on river
Down the Hank Aaron we walk, at the Iron Horse we crow
For it's summer, and this, Milwaukee – Go Crew Go
Facebook comments
Disclaimer: Please note that Facebook comments are posted through Facebook and cannot be approved, edited or declined by OnMilwaukee.com. The opinions expressed in Facebook comments do not necessarily reflect those of OnMilwaukee.com or its staff.
Recent Articles & Blogs by Michael Stodola