I've had a great time walking around Summerfest this year and randomly interviewing people who look like they know how to have a good time. Among others, I met a man who was "celebrating" his 214th consecutive visit to the Big Gig, two women giving out free hugs and a couple walking around in handmade Summerfest hats.
"We saw all these kids wearing hats and so we decided to get in on it," says Crystal who was visiting Summerfest with her husband, Kevin. 
The two went to The Kohl's Captivation Station where they were the only adults diving into the craft making opportunities.
"We started out making buttons but then thought, what the hell, let's make hats," says Crystal. "Actually, he made one first and then I got jealous and made myself one, too."
I love it when grown ups don't act like grown ups.
Crystal and Kevin, who live in Racine, were attending Summerfest for the second time this year, to check out Ziggy Marley.
"Reggae sounded like a good idea," says Kevin.
They also came down to get a pizza cone. I was late to the game on this popular festival concession as I kept hearing the words "pizza cone" and yet had never tried one myself – nor was I entirely sure what it was.
"It's a pizza crust wrapped up like an ice cream cone and filled with cheese and pizza toppings," says Crystal.
Suddenly it all made sense. And so I bought one from SoLo Pizza. Not bad.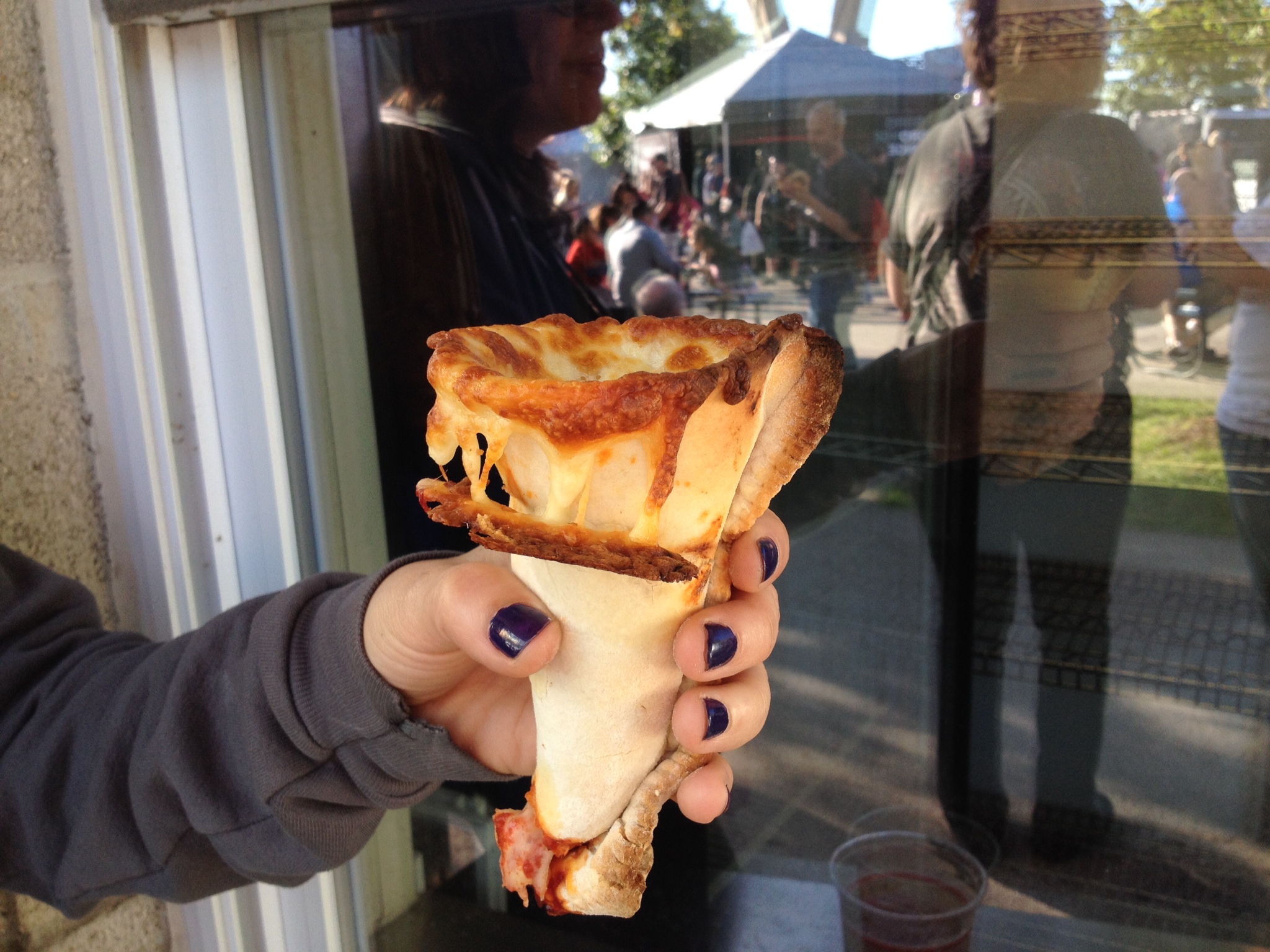 Facebook comments
Disclaimer: Please note that Facebook comments are posted through Facebook and cannot be approved, edited or declined by OnMilwaukee.com. The opinions expressed in Facebook comments do not necessarily reflect those of OnMilwaukee.com or its staff.
Recent Articles & Blogs by Molly Snyder