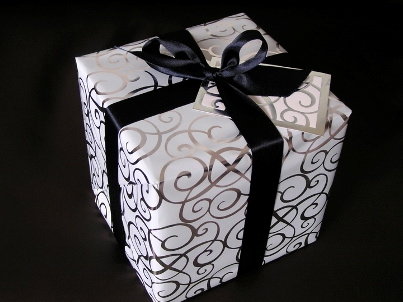 It's a summer of weddings for me. Last summer, I only went to one, but this year, the nuptials are in full bloom. And that's fine with me because the people in my life usually know how to throw a good one.

The only aspect of the wedding that trips me up is when I ponder whether or not to buy something off a gift registry or to trust how well I know the bride and groom and purchase a more personal present.

Today, I looked at a couple's online Target registry and all of the in-my-price-range cool stuff was gone. However, there were plenty of other available items, like a "Foodsaver Seal 'n' Steam Cook Bag" or a Pyrex measuring cup with a lid or a bundle of washcloths, gray no less. Call me unpractical, but I like wedding gifts to have an air of romance along with functionality.

That said, after my wedding, I realized that some people should just stick with the registry. For example, the massive candelabra featuring a naked Adam and Eve painted in neon colors on the base ended up in the Goodwill box before the honeymoon.