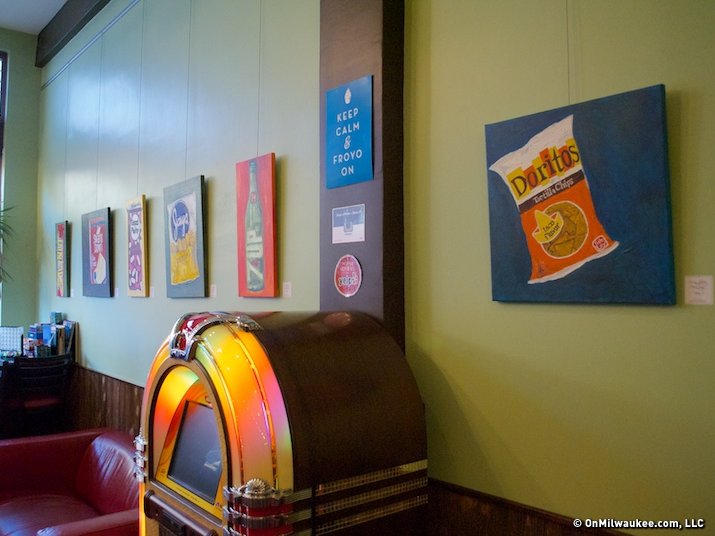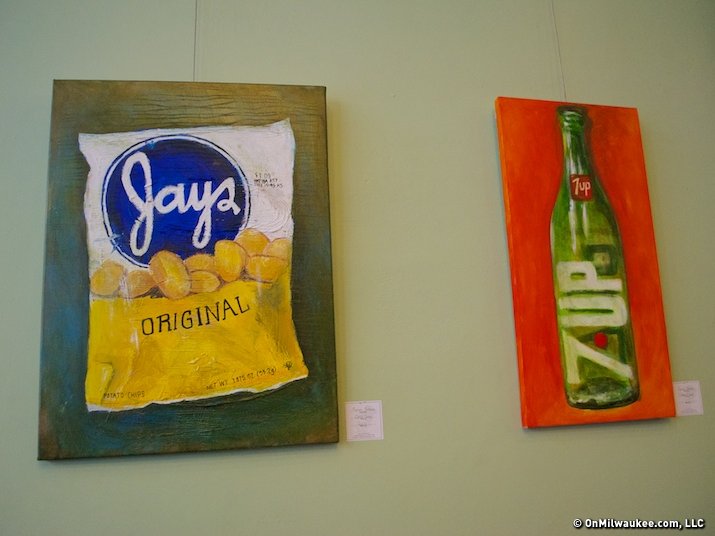 For the eighth straight year, October is Dining Month on OnMilwaukee.com, presented by Locavore, the newest restaurant at Potawatomi Hotel & Casino. All month, we're stuffed with restaurant reviews, delectable features, chef profiles and unique articles on everything food, as well as the winners of our "Best of Dining 2014."
Since it's Dining Month on OnMilwaukee.com and my friend, Renee Bebeau, has created an abundance of food paintings that range from adorable to stunning, it seems like the perfect time to blog about her yummy art.
You can see it for yourself at Yo Factory, 2203 N. Farwell Ave., where she has a collection of paintings of packages. The show runs through October.
My favorite aspect of her collection is that the whimsical-yet-realistic nature of the paintings are super eye catching, but what makes viewers pause is the way the pieces evoke a memory or a curiosity of what's inside.
The Good & Plenty painting, my personal favorite of the lot, literally had me salivating for that one-of-a-kind flavor and texture of black licorice dipped in a crunchy candy coating. I even had to buy a box the next day.
The retro Doritos bag is another fave – especially once knowing the story behind it.
"I bought a Doritos taco-flavored retro bag at Target that sat in my old studio for about four years waiting to be painted. I was so inspired when I saw that old-looking bag, but alas, I tossed it when I moved," says Bebeau. "Then, the urge was so strong to paint it, that I had to go in search of this retro bag again. I again found it at Target and painted it finally last year – that was as satisfying to finish as it was to open the bag and taste them afterwards."
The story behind the Zagnut bar painting is good, too.
"The Zagnut bar is a reference to the movie 'Beetlejuice' – when he tries to lure a fly to him with a Zagnut bar and then tosses the candy bar and eats the fly instead," Bebeau says.
Bebeau also likes to paint bottles – the glass 7-UP bo…
Read more...