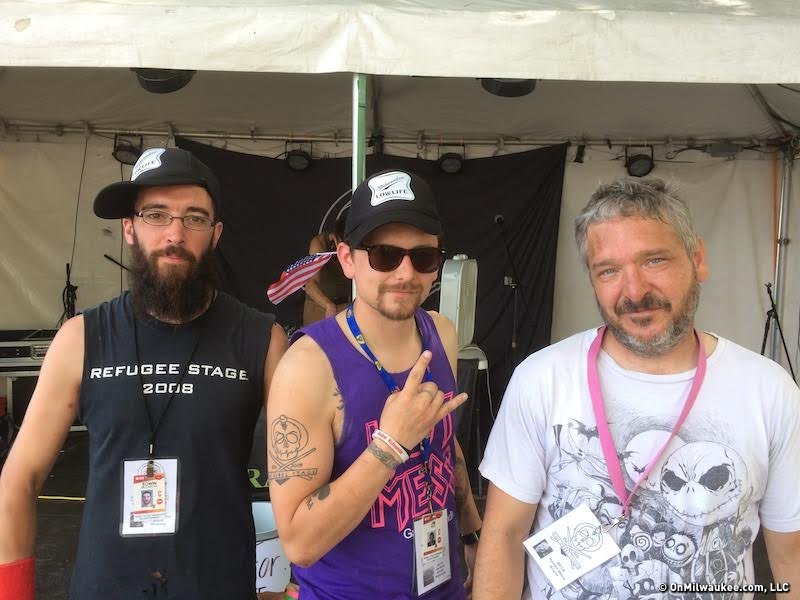 "Rebel Stage Spotlight" is an OnMilwaukee-exclusive series of interviews with bands that will perform on The Rebel Stage during Summerfest. The Rebel Stage – located along the lakefront, directly to the east of the Harley-Davidson Roadhouse stage – is a completely independent venue that hosts more than 90 bands during the Big Gig and is staffed entirely by volunteers. Rebel Stage manager, Eoin McCarthy, hand picked the line-up from more than 2,000 submissions.
In 2007, Eoin McCarthy's band at the time, Poor J, was offered a gig on Summerfest's Tiki Stage, but when the band showed up they were told the time slot was accidentally double booked and it was not going to happen.
Surprised and a bit disgruntled, McCarthy and bandmates decided they were going to play Summerfest regardless, so they wandered the grounds until they found open outlets and plugged in.
The first day, they played for 10 hours. They returned the next day – and every day after – and played for hours without anyone suspecting they weren't hired performers.
Surprisingly, or not surprisingly, Summerfest got wind of this, but wasn't angry. Instead, they offered McCarthy a stage of his own where he could completely control the music, but without the promotional support of the fest. (To this day, the daily lineups do not appear in Summerfest's printed or online information, but can be found here.)
Originally, McCarthy named the stage The Refugee Stage, which he has tattooed on his arm, but later changed it to The Rebel Stage, of which he also has a tattoo. 
McCarthy, who is originally from Ireland, is the lead singer and songwriter of Whiskey of the Damned. Tonight at 7:30 p.m., the band will perform and launch their new CD, "Here's to Duffy's Cut, Bedevil the Railroads," a rowdy, punk rock love story. He will perform a solo set on The Rebel Stage at noon on Sunday.
There is so much more to McCarthy's – and Rebel Stage's – story that can be read here.
OnMilwaukee also chatt…
Read more...