For the eighth straight year, October is Dining Month on OnMilwaukee.com, presented by Locavore, the newest restaurant at Potawatomi Hotel & Casino. All month, we're stuffed with restaurant reviews, delectable features, chef profiles and unique articles on everything food, as well as the winners of our "Best of Dining 2014."
I'm no food artist, but for some reason, I have a penchant for expressing myself with sriracha on omelets. I have made all of the omelets for my partner, who usually photographs them. We named the series "Hot Eggs."
Sometimes we fantasize about opening a diner that would offer custom-made omelets adorned with whatever word the customer requested. But that could get weird – and not "in a good way" weird.
I have been doing this on and off for about four years. Most times, the spicy words reflect my mood or something that's happening in my life, but sometimes my word choice is completely random. Like the time I wrote "Japan" on one for no reason at all.
However, I went through some pretty egg-cellent phases. For a while, I scripted Milwaukee words (like "bubbler" and "Laverne"). For another period of time I made only "hairband omelets" because, after all, who doesn't want a little hair in their eggs? (I have a photo of the Def Leppard omelet but it's too ugly to share.)
I also have an X-rated series – omelets I've made on mornings when my kids were not around – but they will not be included here. Sorry, but I enjoy my job and would prefer to hold onto it for at least 100,000 more breakfasts.
Here are five omelets from my "Hot Eggs" series. Don't ya kinda wonder what's inside 'em?
1. Aw, good for me
2. I must not have been hungover while making this 
3. Is this art? Most likely not
4. This is what he gets for breakfast when he annoys me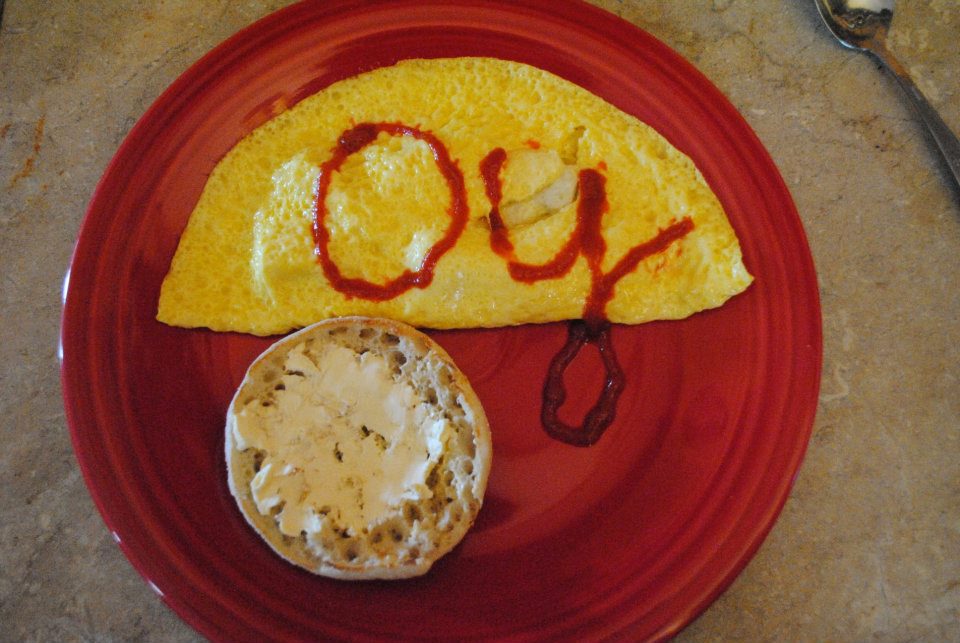 5. This can be taken a variety of ways. Let's focus on the "Alice In Wonderland" reference, mmmkay?
Read more...