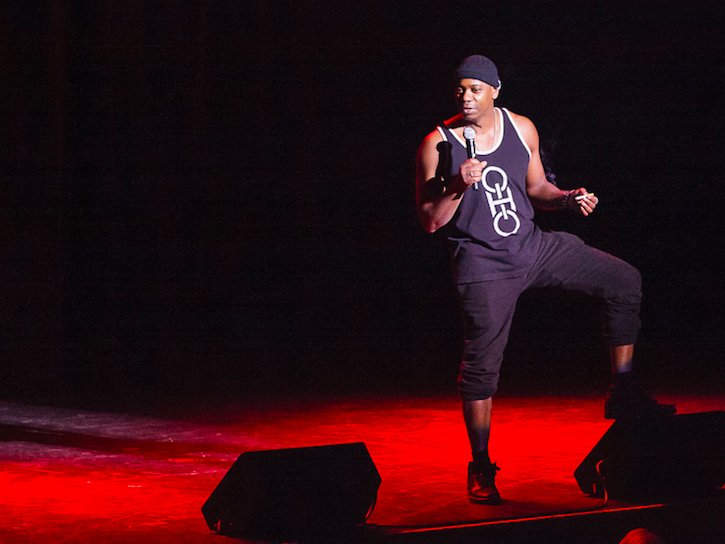 In 2005, after a two-year run on the incredibly popular Comedy Central series, "Chappelle's Show," comedian Dave Chappelle abruptly ditched the limelight and went to South Africa.
After nearly 10 years of more or less being off the radar with the occasional stand-up gig, comedian Chappelle decided to embark on an earnest comeback tour and many presumed – although some questioned if – he could bring it back.
The answer is yes. Tonight's show was one of six sold-out Milwaukee Pabst Theater performances that have so far received rave reviews and social media commentary.
Indeed, Chappelle delivered many laugh-out-loud lines and scenarios. In true Chappelle form, he talked frankly, intelligently and hilariously about race relations, Paula Deen, family life and more.
Chappelle opened with Milwaukee-flavored comedy that, at first, seemed forced. Open with the same local-specific jokes over several nights and they are bound to get better, but an example of the strengths Chappelle provided throughout the night is when he revisited the joke referencing the one black character on "Happy Days" (Sticks, the drummer in Richie's band). Chappelle brought up how supporters had to fight for the Sticks character and also how it's equally challenging for a "Sticks" to exist in modern-day Milwaukee.
Making people laugh is one thing, but getting them to think and converse after the show is another. And this, perhaps, is Chappelle's greatest gift.
There were moments that were downright hilarious. He admits to putting one of his sons in public school and one in private school "as an experiment."
But there were also moments that were at best complicated and at worst questionable.
He includes in one run a bit about being lost while traveling and how finding a Starbucks in Mississippi made him feel relieved, because a gay man working behind the counter is like a "canary in a coal mine" (if he isn't scared to be there, a black man shouldn't be either).
Yet, at one poin…
Read more...