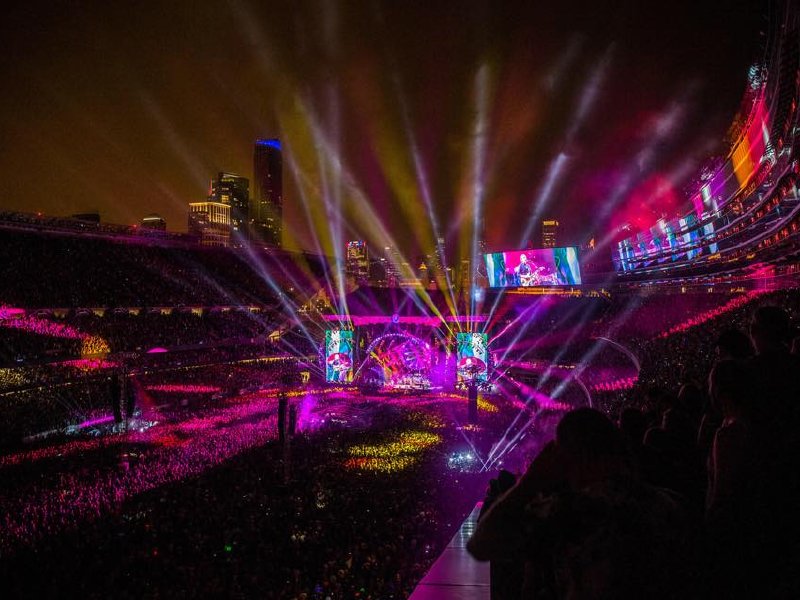 Another phase of the big American adventure that is the Grateful Dead came to a close in Chicago over the weekend.
"Fare Thee Well" was billed as the final bunch of shows featuring the four remaining core members of the band, at least as a whole group. Mickey Hart, Bill Kreutzmann, Phil Lesh and Bob Weir were joined for the big sendoff by Phish guitarist Trey Anastasio, keyboardist Jeff Chimenti and Bruce Hornsby on piano.
A couple of warm-up shows in Santa Clara last weekend had expectations of long-time fans somewhat tempered, as the current lineup of the band seemed at times to be feeling out what their roles would be. Anastasio especially seemed reticent to step on the toes of the longstanding members when taking on the role that Jerry Garcia used to occupy in the jams, despite constant encouragement from the fans.
Any worries about the quality of the last three gigs were largely unfounded, though, as the band seemed renewed and ready to roll from the first notes on Friday. The band opened the Chicago run with "Box of Rain," not coincidentally the last song that the Dead played with Garcia at the same venue almost 20 years before. The rest of Friday's first set featured almost wall-to-wall fan favorites from the band's extensive catalog, including "Jack Straw," "Bertha," "The Wheel" and "The Music Never Stopped."
The band really hit their stride early in the second set Friday, though, when they dropped a couple of classic song combinations. A perfectly blended "Scarlet Begonias" and "Fire on the Mountain" really got the set cooking, with the former featuring some outstanding lead work from Anastasio. After taking the customary trips through drums and space and a positively melting "Playing in the Band" it seemed as though they might be content to end with "Let it Grow." Instead, they finished with another classic sequence, this time the three-part run of "Help on the Way," "Slipknot" and "Franklin's Tower." Capping off an amazing night was "Ripple," sel…
Read more...