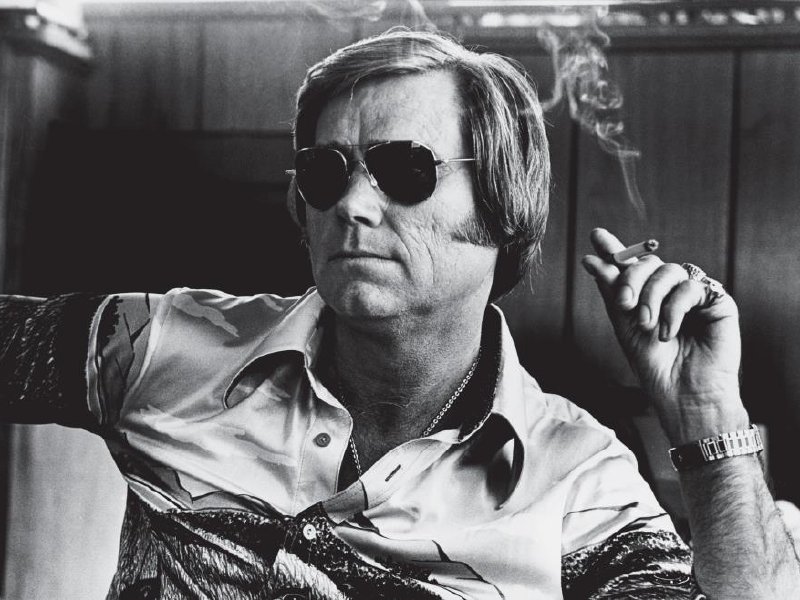 The waltz and George Jones. One gone as of a couple days ago, and the other nowhere, being shown the door in popular music.
That George Jones (who had been booked to perform at the Northern Lights Theater in Milwaukee in September) lived to the ripe age of 81 wasn't his fault. He spent a lot of his life trying to end it with alcohol, cocaine and serial heartbreak. In that last department, he gave as well as he got – his singing was a painful pleasure that millions endured repeatedly. It must be that real hurt is still more appealing than the kind of feigned fun a lot of popular music is trying to sell.
One of the great voices of the 20th (and part of the 21st) century, Jones had a special affinity for that lopsided and soon-to-be obsolete rhythm, the waltz. It probably only seems all his songs are in the key of G and in 3/4 time, but you would swear. His voice, which sounds vulnerable and wounded, probably needs the prettiness of a waltz to make it bearable.
One of his best came from a very unlikely source, James Taylor. Listen to "Bartender's Blues," a song he wrote specifically for Old Possum Eyes, and savor his uncanny delivery of this weeper – it's so good you might even be able to forgive Taylor for inventing the whole singer/songwriter genre.
In many cases a good song wasn't always found by his producer, Billy Sherrill. He probably knew that an average one sung by an instrument that good would be lifted up to higher stature and on those occasions where the writer really did his job, the sublime was a mere chip shot. Sherrill sweetened the tracks to the point of toothaches with strings and creamy background vocals. It's a far cry from George's early Starday hits that had a lot of spit and grit to them, but he applies just the right topspin to the lyrics to make you forget just how far uptown you've been dragged.
Listen to "Picture of Me Without You," and try to decipher whether it is the words, the melody, the rhythm or the singer. Does it matter? Prob…
Read more...