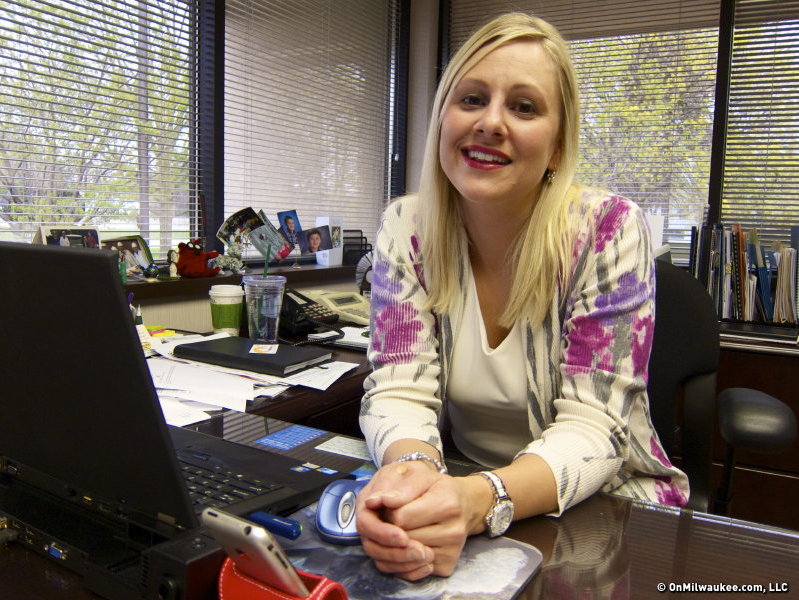 "The Transfer of Knowledge and Power to the Next Generation" will be the theme of the 2014 BizTimes Get Smarter Talent Development Conference.
For the conference, BizTimes is assembling an unprecedented panel of Milwaukee business and civic leaders who will share their wisdom and lessons learned with the next generation.
The breakfast event will take place at Potawatomi Hotel & Casino in Milwaukee on Friday, Oct. 17.
BizTimes is inviting all of southeastern Wisconsin's young professionals to attend this "career boot camp" to learn the secrets for jumpstarting their careers and building new skills that will make them more in demand in the workplace and take their organizations to new heights.
The members of the diverse all-star panel of presenters include:
Lisa Banner, vice president of global human resources, ManpowerGroup.
Cristy Garcia-Thomas, executive vice president, Aurora Health Care, and president, Aurora Foundation.
Jalem Getz, president, Wantable Inc.
Cecelia Gore, executive director, Brewers Community Foundation.
Catherine Jacobson, CEO, Froedtert Health.
Richard Leinenkugel, manager of business development, Tenth and Blake Beer Company.
Richard Pieper Sr., chairman, PPC Partners Inc.
Debbie Seeger, senior vice president and co-founder, Patina Solutions.
Christine Specht, president, Cousins Submarines Inc.
Laura Timm, vice president of corporate communications and public affairs, Briggs & Stratton Corp.
The accomplished executives will speak in rapid-fire succession, with each given five minutes to speak in the fast-moving forum. Each is asked to bring five great ideas to help young professionals advance their careers. Young professionals are encouraged to take notes and chronicle the 50 great ideas.
A second panel will feature a lineup of "Rising Stars" in southeastern Wisconsin. These young professionals will engage in an unscripted, candid conversation about the best practices for advancing their careers. The conversation will be m…
Read more...