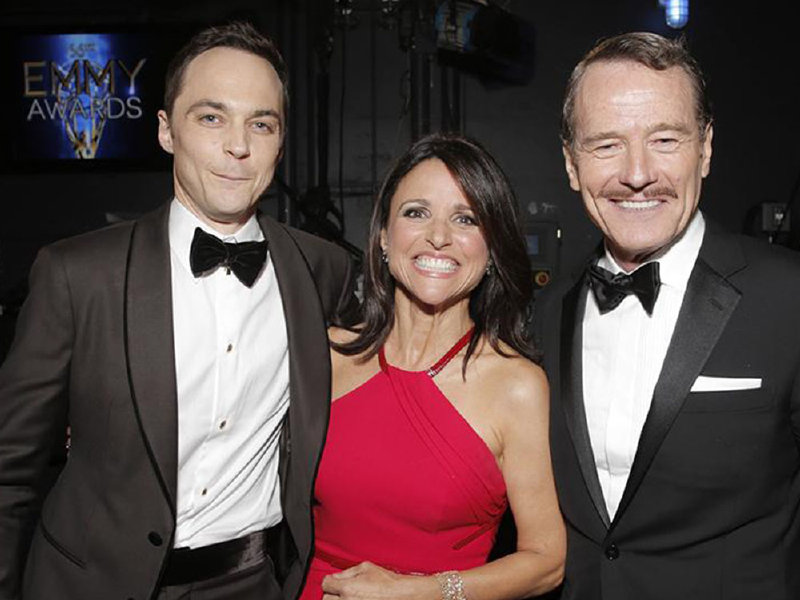 As the 66th annual Primetime Emmy Awards wrapped up in Los Angeles Monday night, the audience walked away with a few notable highlights. 
First, we've seen everything that a modern drama could be as "Breaking Bad" dominated the evening with five awards, including best drama … and the feeling was bittersweet knowing there wouldn't be any more new episodes coming.
Second, PBS had the chance to shine, bringing over the BBC's "Sherlock" as part of its Masterpiece Theater.  Steven Moffat, known for his work as the show runner of "Dr. Who," brought on an exciting twist and wrote incredible dialogue for the detective who lived at 212 B Baker Street in London. Benedict Cumberbatch earned his Emmy as Holmes in the "Outstanding Lead Actor in a Miniseries or Movie."
Martin Freeman, who is currently starring in the recent Hobbit films, counters Cumberbatch's Holmes, playing John Watson and earned the nod as the best supporting actor. "Sherlock" finished the year with the most Emmys, three last night and another four in the Creative Arts portion that were awarded on Aug. 16.
AMC's "Breaking Bad" had six total Emmys, while "Saturday Night Live" and "True Detective" tied for five apiece.
In the network race, HBO led the field with 19 awards, second went to CBS and PBS tied at 11, NBC had 10, and ABC and FX networks tied with eight. Fox and Netflix each had seven awards, AMC had six and 18 cable and online outlets had four or less awards.
Wisconsin native Mark Ruffalo was awarded an Emmy as co-producer of "The Normal Heart" the winner of "Outstanding Television Movie."
Here are the awards from the broadcast Monday night on NBC:
OUTSTANDING SUPPORTING ACTOR IN A COMEDY SERIES
TY BURRELL as Phil Dunphy
ABC "Modern Family"
OUTSTANDING WRITING FOR A COMEDY SERIES
LOUIS C.K., Written by
FX NETWORKS "Louie," "So Did The Fat Lady"
OUTSTANDING SUPPORTING ACTRESS IN A COMEDY SERIES
ALLISON JANNEY as Bonnie
CBS "Mom"
OUTSTANDING DIRECTING FOR A COMEDY SERIES
G…
Read more...