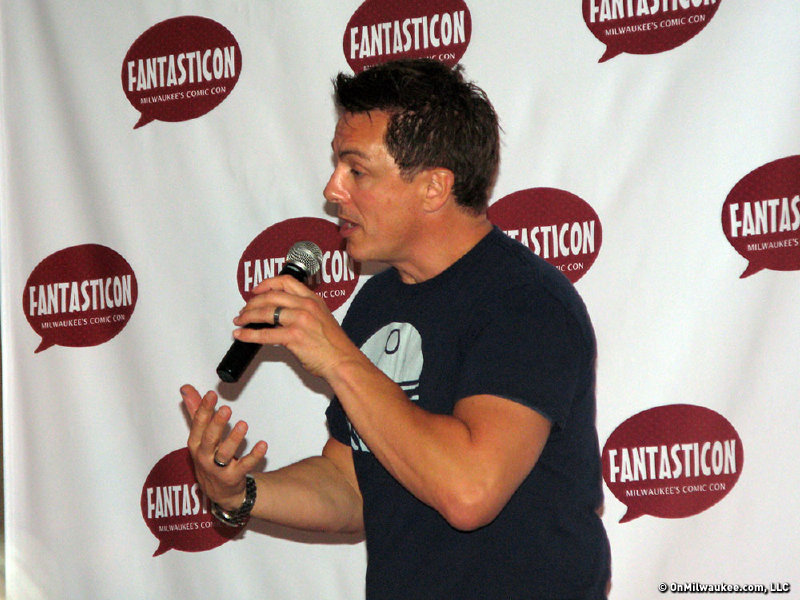 Part and parcel of a convention is the programs – panel discussions, lectures, question and answer sessions and other various presentations people sit though. This is true for business conferences as much as it is for comic cons.
That held true at Fantastic Con, the three-day event at the Crowne Plaza and the Ramada off College Avenue, near Mitchell Airport.
On Saturday, there were a number of panels to choose from, including "Geeks gone Mom," "Intro to Cosplay" and even "Geek Speedating." That's the beautiful part for an event like this as a gathering of a place where many people have deep relationships with different topics.
Want to collect "Star Wars" figures? There's a panel for you. Want to hear from Caity Lotz from "Arrow" or Chad Rock from "The Flash" in a Q&A section? That can happen too. 
For the first year of the city's first comic con, there were a number of programs and panels through the weekend that may or may not be worth checking out … depending on the interest level.
For Dave Duca and Jon Hughett, "The Cannon of Dr. Who" program they led covered some of the changes through the BBC's "Dr. Who," a program around for 50 years.
"It is the only show to give you permission to travel at the speed of imagination," said Duca, who traveled down from Oconto to attend the con.
"Through this you meet so unique people, it is so wonderful."
Duca is known for building Daleks, one of the monsters that keeps appearing in the long-standing sci-fi production of an alien and the human companions who travel through time and space.
The crudest description of a Dalek is a domed head on a strange-shaped trash can with a plunger sticking out. But the wonderful Dalek that Duca had on display was beautiful with the fabrication of bumpers and parts made out of light-weight components so he can ride inside.
"At the last convention I was at, we had 651 people sit inside," he said. "The best part is when the children are there. They are my boss. When the chi…
Read more...