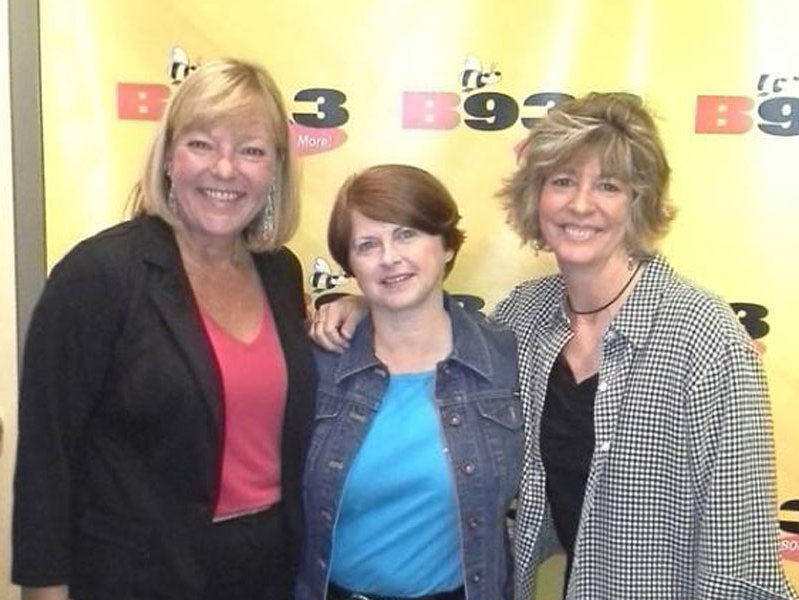 We all put in extra hours in on the job once in a while. For some, it is more than others. There's a reason we are known for rolling up our sleeves and going the extra mile.
It's called a work ethic.
What's better is when we are able to put in extra hours for a good cause.
A couple of weeks ago Jane Matenaer and Carol Vonn (CV) had the opportunity to have extra hours on the air with the "Jane & CV Call To Care Radiothon" on WLDB-FM B93.3.
"The results for our ABCD (after breast cancer diagnosis) are in," Vonn said. "We raised just over $7,200 in 13 hours with the auction we had."
ABCD provides free, personalized information and one-to-one support to people affected by breast cancer.
"Most importantly, ABCD received phone calls from breast cancer survivors who were looking for mentors and from people who wanted to be mentors for them," Vonn said.
"That's the best part!!"
Find out more about the mentor outreach and education program here.
"We do the radiothon to get the word out on this support group, what they offer, that it's free and that there is someone to talk to and help you through it if you ever get diagnosed," Vonn said. "The service is also there for family members who need it. (It's) such a great cause."
Facebook comments
Disclaimer: Please note that Facebook comments are posted through Facebook and cannot be approved, edited or declined by OnMilwaukee.com. The opinions expressed in Facebook comments do not necessarily reflect those of OnMilwaukee.com or its staff.
Recent Articles & Blogs by Steve Kabelowsky