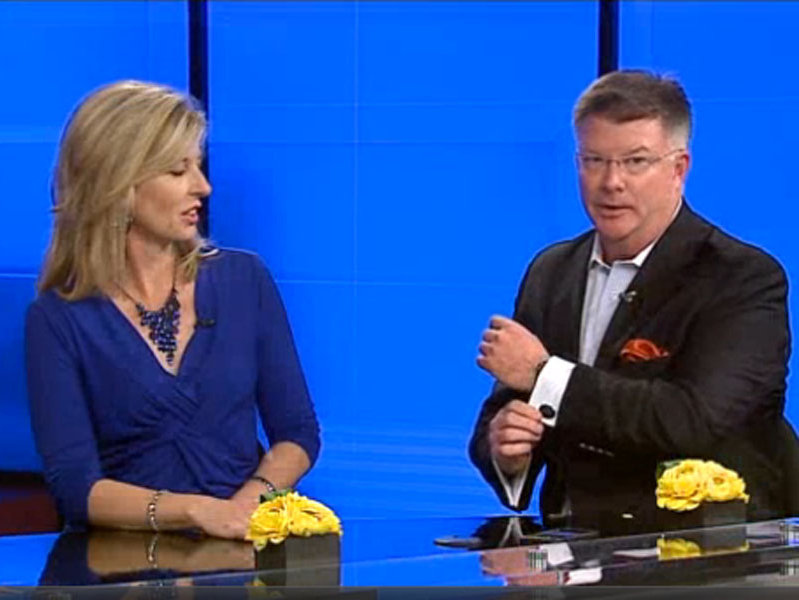 Who is Brian Kramp?
It is a good question to test out a MOS package for a rookie reporter. If you are in the TV business, then you know MOS stands for "Man On Street" and it is what Kramp will be doing for WITI-TV Fox 6 and its new program "Studio A" that will launch on Sept. 9.
Kramp, the former morning show host on WLUM-FM 102.1, and podcaster with OnMilwaukee, will be the entertainment reporter assigned to the hour-long show that will air at 4 p.m. weekdays.
Anchors Katrina Cravy and Ted Perry will host the show from the station. You can read more about the program here.
In the video, check out the interview when Perry and Cravy dropped in on "Real Milwaukee," and see Kramp in the humbling exercise to see if anyone knows who he is.
SIDE NOTE: A friend and colleague of mine from broadcasting shared a story he remembers from his film instructor on where M.O.S. came from and what it means in production circles.
Apparently, the term means to shoot video without sound. The story goes to old Hollywood where a German director ordered the shoot to be made "mit out sound." The camera assistant responded to the direction by writing "M.O.S." down on a slate.
Facebook comments
Disclaimer: Please note that Facebook comments are posted through Facebook and cannot be approved, edited or declined by OnMilwaukee.com. The opinions expressed in Facebook comments do not necessarily reflect those of OnMilwaukee.com or its staff.
Recent Articles & Blogs by Steve Kabelowsky